Celebrations and festivities in February
by Shruthi Venkatesh
February 28 2019, 9:46 pm
Estimated Reading Time: 2 mins, 44 secs
February in India is all about enjoying and enriching its various cultural traditions at festivals in some of the best destinations across the country including the Taj Mahal in Agra, Hyderabad and Mumbai. Here's the best of what's on in India during the month of February.
Elephanta Festival, Mumbai (February 01-28, 2019)
Elephanta festival is organized by the Maharashtra Tourism Development Corporation (MTDC) to promote Mumbai tourism and culture. It is one of the most prominently celebrated festivals in Mumbai. This renowned festival is held on the Elephanta Island, adjacent to the Elephanta Cave, a World Heritage Site. The Island is located at a distance of ten kilometres from Mumbai Harbour and there are regular launch services from there to Elephanta Island. The weeklong festival encompasses classical dances, plays, skits and instrumental and vocal recitals. Seats are arranged under open sky, making a perfect atmosphere for a cultural festival. Live music and folk dances occur in the evenings and the festival provides the perfect platform for musicians and dancers to display their talents. The festivities start with a folk dance from the local fishermen (Koli). You will also see India's leading artists enthral the audience on a marvellously decorated stage. At the Gateway of India, there is a Shehnai program during the festival. It is indeed a feast for the art lovers.
Taj Mahotsav, Agra, Uttar Pradesh (February 18 - 27, 2019)
It is one of the most eagerly awaited festivals, celebrated near the Eastern gate of "Taj Mahal". Of course, Taj Mahal arouses a universal sense of oneness and empathy in everyone! This 10 days long carnival is a vibrant platform that gives information about India of its rich art, craft, culture, cuisine, dance and music. Taj Mahotsav is organized by Taj Mahotsav Committee presented by Commissioner, Agra Devision Agra. The celebration proudly unveils a plethora of folk music, shayari and soul-stirring dance performances as well as camel and elephant rides, food festival and games.
Khajuraho Dance Festival, Bundelkhand, Madhya Pradesh (20-26 Feb,2019)
Khajuraho Dance Festivals are marvellous representation of Indian Art and culture. It is participated by renowned artists of not only India but also world. The most colourful and brilliant classical dance forms of India with its rich cultural traditions across the country, offers a feast for the eyes during the weeklong extravaganza. It showcases the grandeur of the various colourful classical dance forms, such as Kathak, Odissi, Bharatanatyam, Manipuri and others. Watching this performance reveals the age-old trends and gives a touch that is firmly established in dance in various regions of India.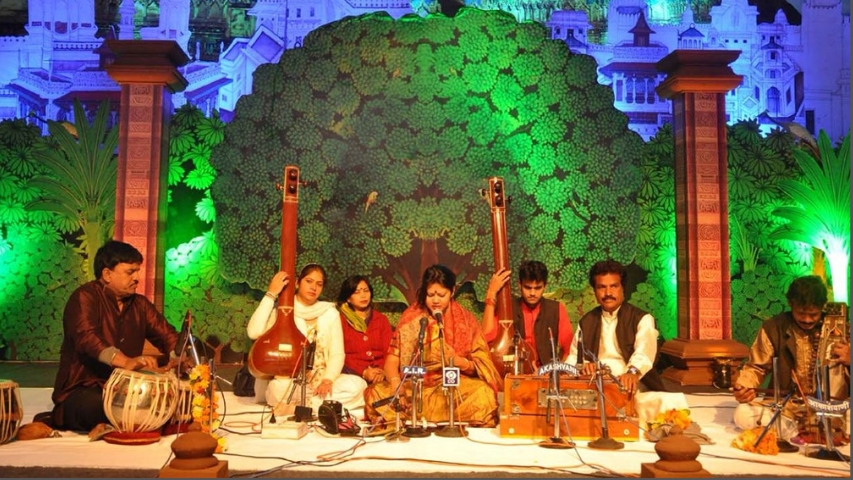 Deccan Festival, Hyderabad, Andhra Pradesh (25 February – 1 March, 2019)
It is considered the most enjoyable and striking of all the festivals in Hyderabad. During this festival the gracious city of Hyderabad comes alive with beats and groove. This five-day long festival reflects the culture of the Deccan and the spot light is on the arts, crafts, culture and the popular Nawabi cuisine of Hyderabad. Organized by the Andhra Pradesh Tourism Development Corporation, Deccan Festival invites popular singers and dancers to showcase their talent and art. Cultural programmes comprising of ghazals, qawalis, mushairas poetry session makes an atmosphere that gives numerous reasons to the people across India to attend this festival.