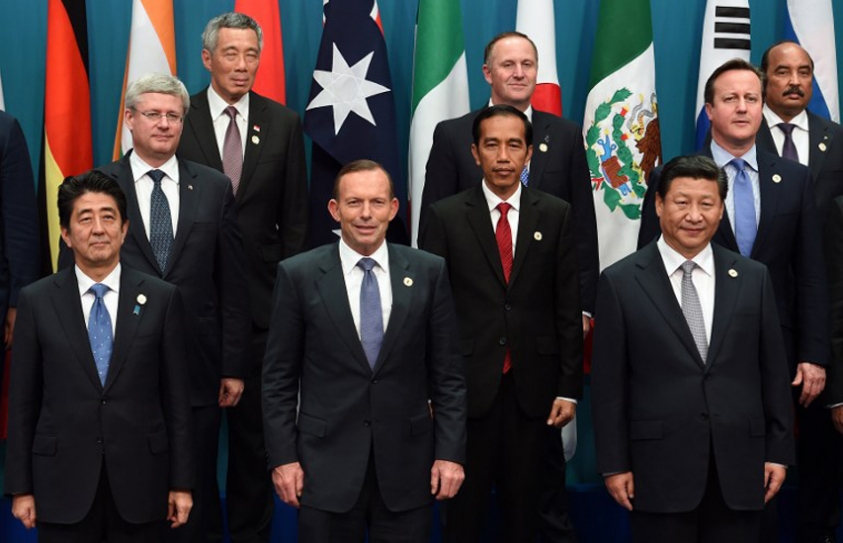 G20 Summit Highlights
by Pratik Punjabi
November 24 2014, 2:20 pm
Estimated Reading Time: 1 min, 3 secs
1. Barack Obama is against invading countries that have the ability to conduct democratic elections.
Oh the irony!
2. Australia (Tony Abbott) remains pro-coal and insists on alienating the issue of Climate Change from the summit.
3. Narendra Modi signs a MOU for State Bank of India to grant a loan of up to $ 1 billion dollars to Adani Enterprises (ADEL.NS) for their Carmichael coal mine project in Queensland.
Why you ask? Because Deutsche Bank, the initial loan provider refused to partake in the project due to protests from green activists given the proximity of the project to the Great Barrier Reef.
4. Vladimir Putin was cordoned off to the sidelines for most of the summit over the Ukraine crisis.
Along with the EU, North American countries have passed financial sanctions to compel Russia to withdraw from Crimea. The Canadian Prime Minister, Stephen Harper made the following statement "I guess I'll shake your hand but I have only one thing to say to you: You need to get out of Ukraine." when Putin approached Harper for a handshake at the leaders' retreat.
5. A report from Overseas Development Institute claims that the governments comprising the G20 spend $88 billion dollars to support fossil fuel exploration, more than the private sector.