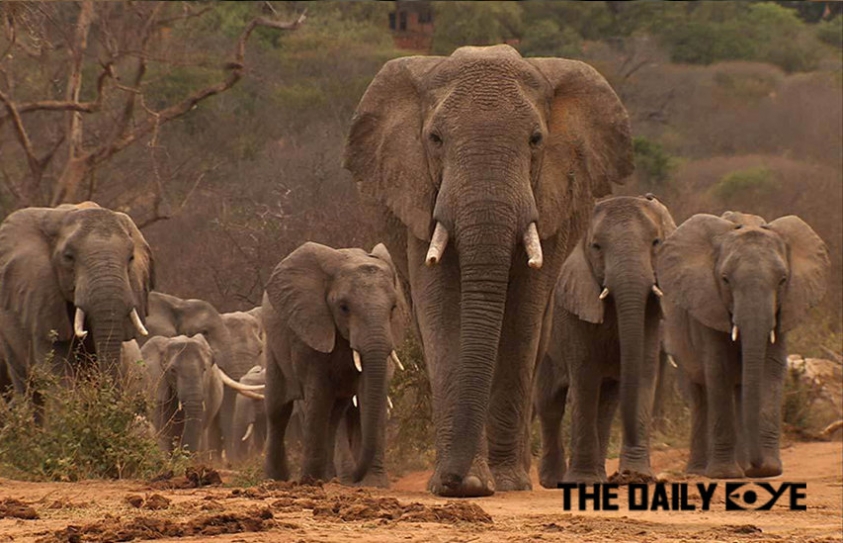 Demise of Anti-Poaching Crusader
by Revati Tongaonkar
August 26 2017, 10:14 pm
Leading conservationist Wayne Lotter was shot and killed by unknown gunmen in Dar es Salaam, Tanzania on Wednesday.
Lotter, 51, was a South African who had dedicated his life to saving the diminishing elephants in African jungles. His primary fight was against the ivory traders, who caught and killed the gentle creatures to harvest their teeth, a highly-valued product in underground markets. Lotter had taken up the battle years ago, and received numerous death threats from international trafficking networks in relation to his work. He was on the way from the airport to the hotel on Wednesaday evening when his taxi was stopped by another vehicle, and two armed men opened his car door and shot him.
Lotter was director and co-founder of the PAMS Foundation, an NGO that helps communities and governments in Africa by providing conservation and anti-poaching support. Lotter and fellow Krissie Clark founded the company in 2009 in Tanzania, to combat the decline in elephant populations in the country. Between 2007 and 2014, elephant populations in Africa fell by 30%, and Tanzania saw one of the biggest declines, where the census reported a 60% decrease in the population.
Lotter and Clark's PAMS Foundation funded and supported Tanzania's elite anti-poaching National and Transnational Serious Crimes Investigation Unit (NTSCIU). This unit was responsible for the arrests of major ivory traffickers, including Yang Feng Glan, who had been dubbed as the 'Queen of Ivory' among several other notorious elephant poachers. The unit, which has been active since 2012, has been responsible for the arrest of more than 2000 poachers and traffickers, with a fantastic conviction rate of 80%. The NTSCIU was recently featured in The Ivory Game, an original documentary made by Netflix. In an interview, Lotter had mentioned that he believed that the group's work had helped reduce poaching rates in Tanzania by at least 50%. However, he rarely took credit for PAMS's runaway success, and always credited it to the efforts f the communities and agencies that they worked with.
The international conservation community had recognised Lotter's contribution too; he served on the boards of several conservation groups, and was the Vice President of the International Ranger Federation. The report of his death was a sudden and heartbreaking news for the entire community. "Wayne was one of Africa's leading and most committed conservationists. He had over two decades worth of experience in wildlife management and conservation, and can be credited as the driving force behind ending the unscrupulous slaughter of Tanzania's elephants," said Azzedine Downes, CEO of the International Fund for Animal Welfare (IFAW).
The PAMS Foundation team released a statement regarding the incident. ""Wayne devoted his life to Africa's wildlife. From working as a ranger in his native South Africa as a young man to leading the charge against poaching in Tanzania, Wayne cared deeply about the people and animals that populate this world" it reads "Wayne's charm, brilliance and eccentric sense of humour gave him the unique ability to make those around him constantly laugh and smile. He died bravely fighting for the cause he was most passionate about."
Wayne's legacy shall be continued in his family, friends and supporters worldwide. He is survived by his wife Inge, parents Vera and Charles, and daughters Cara Jayne and Tamsin.