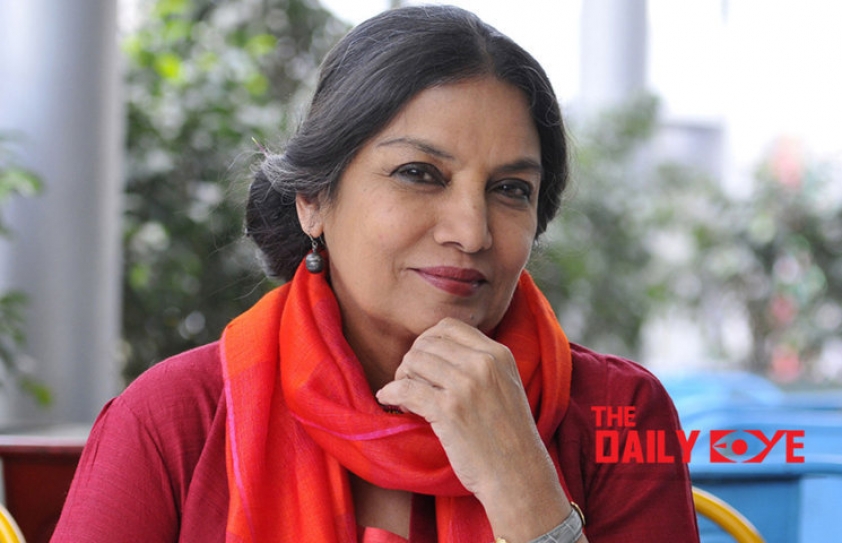 Shabana Azmi says 'Evening Shadows' should be seen by every Family
by The Daily Eye News Desk
September 14 2018, 5:19 pm
Estimated Reading Time: 2 mins, 27 secs
Eminent actor Shabana Azmi had tears in her eyes after watching the feature film 'Evening Shadows' at the Lonavala International Film Festival 2018, and said "Today after watching 'Evening Shadows' I really feel that it has made me a better human being".
"I feel that all families, especially in our country, should see this film. I hope that a big studio or a big producer will embrace this film and present it. I strongly feel that this film will run and it will be successful at the box office. I have full trust that this film will be a hit."
Shabana Azmi who was one of the lead actors of the path-breaking film Fire by Deepa Mehta, said that 'Evening Shadows' has been made with great sensitivity, with absolute honesty, and tenderness.
"Having Shabana Azmi ji watching our film 'Evening Shadows' was an honour in itself. Her deep appreciation for the film was truly encouraging. It means a lot to get a pat from the veteran member of the fraternity. Hope the film will soon make its journey to theatres and reach to masses", said Saagar Gupta, producer, creative director, dialogue writer and lyricist of the film.
Shabana Azmi with Sridhar Rangayan & Saagar Gupta, producers of film 'Evening Shadows'
Sridhar Rangayan, director of the film said, "Shabana Azmi ji loving our film is a big high. She appreciated the honest story-telling and brilliant performances of all the actors. But her assurance that she will help in taking this film towards mainstream distribution is a big thrust forward for the film. Our fingers are firmly glued".
The film 'Evening Shadows' will have its first theatrical screening (non-festival) on Sept 13th at Cinestudio Theater in Connecticut, USA. "This is a first step in distribution for the film and we hope there will be many more successes", said Rangayan who is gearing up to travel to Hong Kong along with lead actor Devansh Doshi for the film's premiere at the Hong Kong Gay & Lesbian Film Festival on Sept 20th and Sept 21st. Rangayan will also participate in a round table discussion about LGBTQ cinema in Asian Countries.
'Evening Shadows' (102min/Hindi film) was screened as the Opening Film at the Lonavala International Film Festival on Sept 7th and had an encore screening on Sept 8th. The festival held at Triose Plaza attracted houseful audiences for the film - from media personalities to students to general audiences.
The film has already won 3 awards and has been an Official Selection at 35 international film festivals.
Evening Shadows is scheduled to have its Chicago Premiere on Sept 22nd at the prestigious Chicago South Asian Film Festival and the screening is supported by the local South Asian LGBTQ group Trikone.
Full video of Shabana Azmi's comments can be viewed below:
Facebook: https://www.facebook.com/EveningShadowsFilm
Twitter: https://twitter.com/Evening_Shadows