The Meltdown Festival: A Panel on Mental Health Awareness included in honour of dead Singer
by Yash Saboo
June 28 2018, 4:34 pm
Estimated Reading Time: 2 mins, 48 secs
BBC News reported that after a frantic 48-hour search, police confirmed on May 11 2018 that they have found the body of Frightened Rabbit singer Scott Hutchison. The 36-year-old musician went missing on May 9 and his friends and family had feared he might be struggling. Hutchison's family released a statement saying they were "utterly devastated with the tragic loss of our beloved Scott".
Frightened Rabbit was scheduled to perform at London's upcoming Meltdown Festival before the tragic death of frontman Scott Hutchison last month. Their time slot hosted a panel dedicated to mental health and the music industry, a shift that reflects the Scottish rock act's dedication to raising awareness for mental illness.
The festival hosted a discussion in lieu of Frightened Rabbit's June 19 set, with clinical psychologist Jay Watts at the helm. The panel featured Kristin Hersh of Throwing Muses and Placebo's Stefan Olsdal, alongside the poet and musician Dizraeli and Christine Brown, director of external affairs at Help Musicians UK, a charity providing support to people involved in the sector.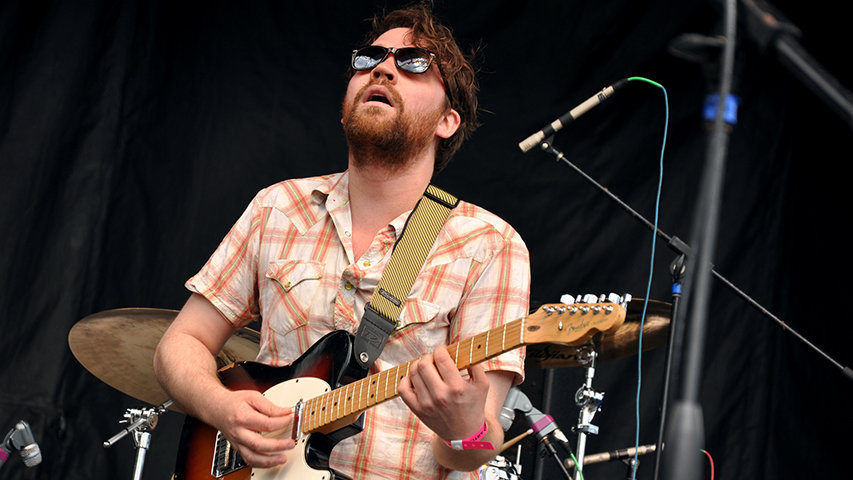 Sound Opinions
The Southbank Centre, which hosted the discussion, said in a statement: "The music industry has seen a number of devastating losses of life in recent years, and ever-increasing numbers of musicians are speaking out in the media and in their songs about struggles with mental health."
In a statement by Hutchison's family, they called him a "wonderful son, brother, uncle and friend" who always made time for those he cared about, they added, "Depression is a horrendous illness that does not give you an alert or indication as to when it will take hold of you. Scott battled bravely with his own issues for many years and we are immensely proud of him for being so open with his struggles. His willingness to discuss these matters in the public domain undoubtedly raised awareness of mental health issues and gave others confidence and belief to discuss their own issues."
Following the tragedy, Scott Hutchison's brother has appealed to people to educate themselves about mental health. In his first interview since the singer's death, Grant Hutchison said one of his biggest regrets was not knowing enough about Hutchison's illness. Speaking to Planet Radio, Frightened Rabbit drummer Grant, 34, said he wanted to raise awareness on behalf of other sufferers. "One of the main things about this is to realize that it's not just Scott - anyone can go through this," he said. "There are no rules, mental illness isn't something that anyone's immune to. I think education and learning about it, and speaking about it to people that don't experience it and don't understand it, is an important thing."
"Mental illness is not something I've suffered from in the same way as Scott, so it's always hard for me to empathize without having gone through it. That doesn't mean you can't help, and I know I did help him. The main thing I'm taking from that is that maybe at the time I wasn't educated enough. I'm still not, I'm not saying in the past month I've learned everything there is to learn. But not knowing enough is probably my biggest regret."