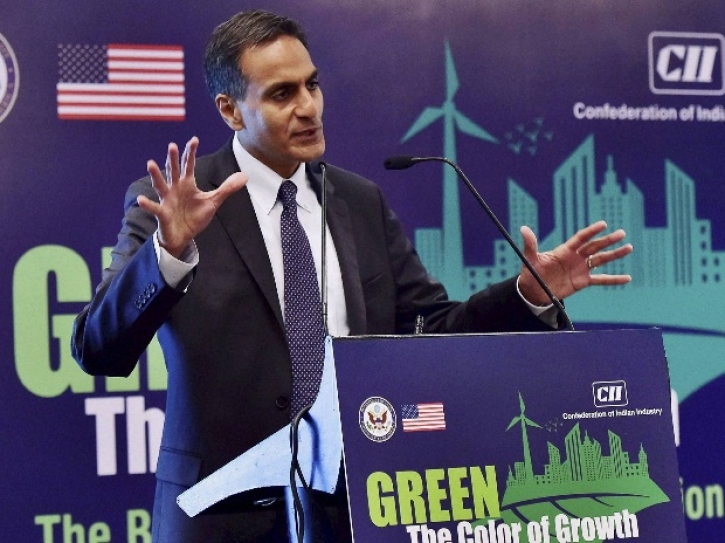 India Needs To Take The Lead On Climate Change Action, Says US Ambassador Richard Verma
by The Daily Eye Team
April 21 2015, 11:31 am
Estimated Reading Time: 0 mins, 41 secs
India needs to take the lead in spearheading the cause of climate change even as the US will help it realise a low carbon and clean energy future, US ambassador to India Richard Verma said today.
?Prime Minister (Narendra) Modi understands the leadership role India needs to take. We are not in two camps anymore but should work as one single camp. I guess India will also do that. We will see what India will do (in the upcoming Paris talks),? Verma said while addressing CII on ?Green ? The Color of Growth: The Business Case for Climate Action.?
He said US is particularly ?interested in what India will do? because it is keen on becoming India's ?best partner? as far as undertaking substantial measures on climate change is concerned.