Can it be saved? The fast-vanishing heritage of Mumbai's Mazagaon, where history resounds in the air
by Khalid Mohamed
February 20 2019, 7:31 pm
Estimated Reading Time: 5 mins, 2 secs
Although history resonates from every crevice of Mazagaon – an almost hidden world in the heart of central Mumbai – it is being rewritten in ugly calligraphy. Reason: the unchecked bane of the city better known as redevelopment.
Redevelopment is the convenient word for the high-profiteering bids by real estate sharks, who have been converting old Bombay into an expanse of sky-reaching residential towers, malls which frequently have a short life span, and office spaces striving to look New York-cool, albeit in vain.
Rafique Baghdadi, city historian, who has lived in a small room in the street-facing Khan building for almost six decades, says, "Like all of us one day, Mazagaon will be dead, buried and gone," adding ruefully. "For me it used to be a child's playground. Today, who knows how many moneybags are snatching history right away from under our noses?"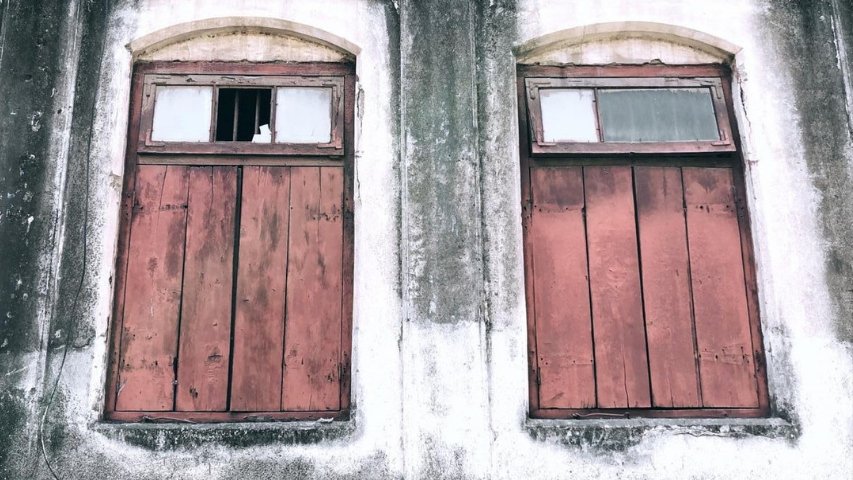 Windows to yesteryear (PC - Vatsal Shah)
The still-resilient dwellers of the area pinpoint three reasons for the vanishing of Mazagaon. One: the 'now' generation isn't interested in working at the nearby dockyard and have chosen to migrate either overseas or to the distant suburbs. Second, the civic authorities frequently ignore the winding gullies and backstreets where garbage and dead rats pile up for weeks. And third, of course there are those eager-to-barge-in redevelopers, a situation compounded by the incessant digging and pounding to lay cable wires.
Those who have held on, like the 68-year-old Natty Barretto, manager of the centuries-old Club of St Anthony Deussa (founded in 1880), shrugs, "Our club is a heritage structure. Yet, we do keep getting offers from developers since there's space here which can be redesigned perhaps. We hear them out but say no thank you politely."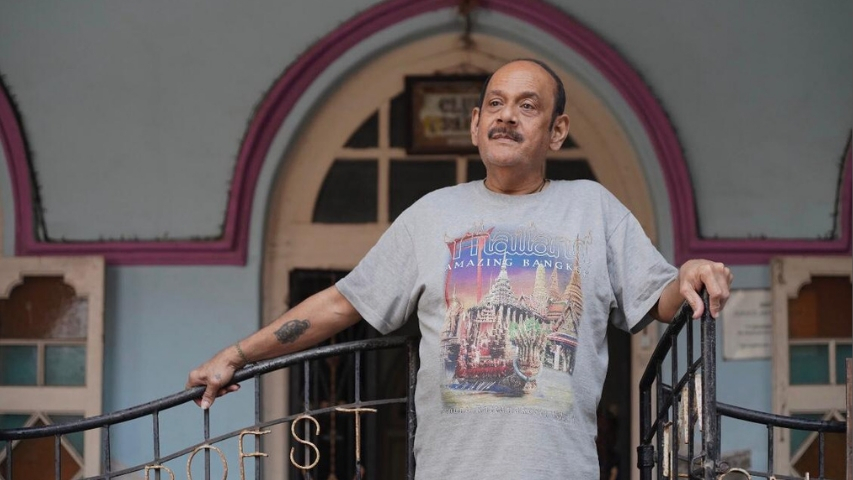 Natty Barretto of Club of St. Anthony Deussa (PC - Vatsal Shah)
The picturesque club for members only from Chinchini village in South Goa contains a chapel and a row of sunlit rooms which are still stacked with metal suitcases storing documents and mementoes of sailors, who lost their lives an incalculable number of years ago. "We still have 700 members," Barretto informs proudly but admits that the club has no canteen. "Ever since the chef quit his job, the members have to cook their own food in the community kitchen."
Believed to be a fishing village once, on one of the seven islands of the city, Mazagaon's kudds - affordable club rooms - have largely vanished. Over time, Portuguese settlers, Jesuits, Parsis, the Jewish and the Chinese community had found home in the hamlet. The Chinatown there went extinct, with the outbreak of the Sino-Indian war in 1962. Still a Chinese temple, called Kwang Kung, can be traced within the maze of the serpentine gullies.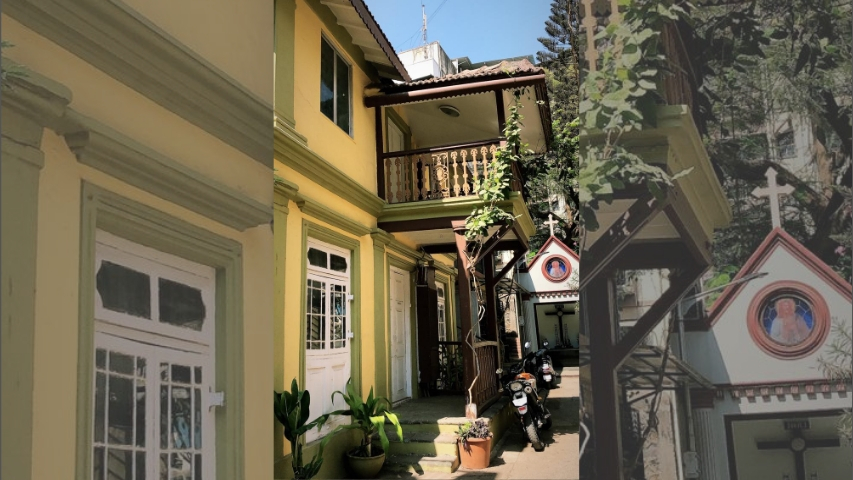 Prayer comfort (PC - Vatsal Shah)
The original emblem of the Bombay Port Trust, dating back to 1891, has survived on a filigreed gate miraculously. So has the grave of Nawab Ayaz Ali, a relative of the 18th century Mysore warrior king Tipu Sultan. Ali had fled to Mazagaon on Tipu Sultan's defeat by the British forces.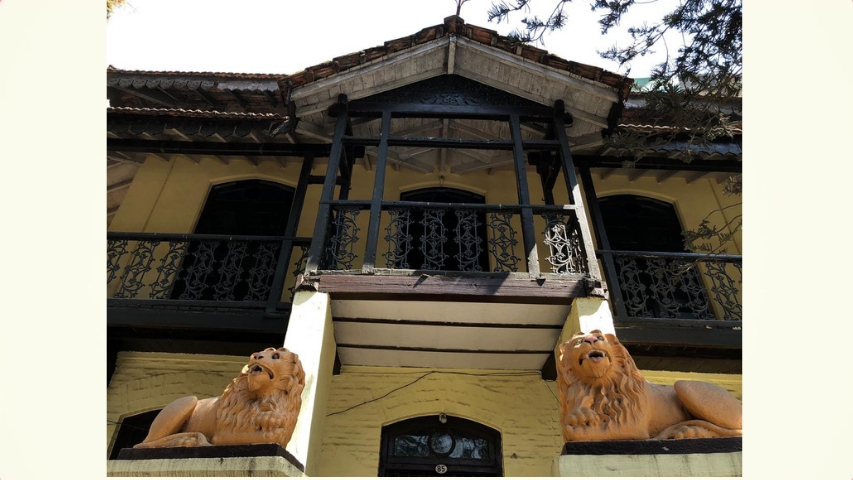 The landmark, Lion's Den, at Matharpacardy (PC - Vatsal Shah)
Quite clearly, the Mathapacardy precinct at a brief walkway from a congested traffic junction has to a major extent retained its history and Portuguese architecture. Dotted with quaint wooden bungalows – alas marred by ominous warnings from the Collector's Office about rightful ownerships – here's a lost paradise of calm in a concrete Amazon. Over weekends tourists wend their way to click insta-pictures, especially of a residence called the Lion's Den, and the Holy Cross Oratory.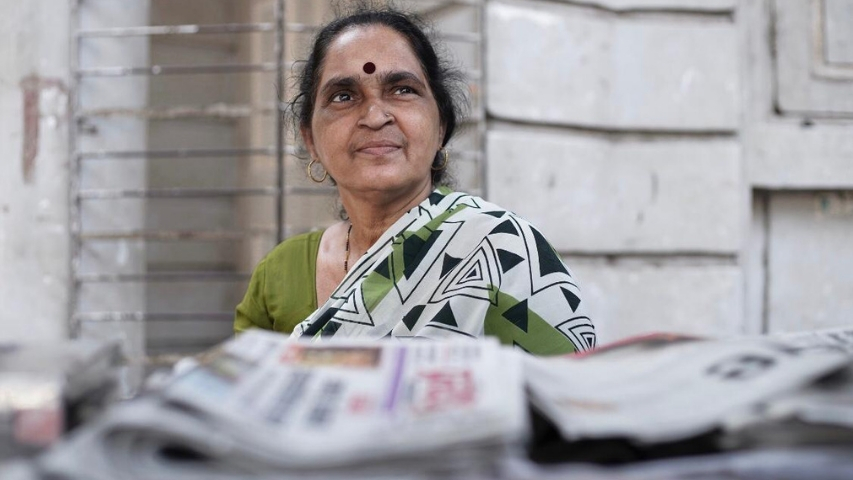 Kerbside newspaper vendor at Mazagaon (PC - Vatsal Shah)
The less fortunate of the denizens lament that it's an everyday struggle to continue subsisting at Mazgaon. A middled-aged woman says she has had to stop selling fresh milk ever since the close by kirana shops started selling milk cartons. A housewife vends newspapers at a kiosk by a street crossing but sales have dwindled inevitably with the advance of the internet. Some hole-in-the-wall tailoring establishments and electrical repair shops soldier on.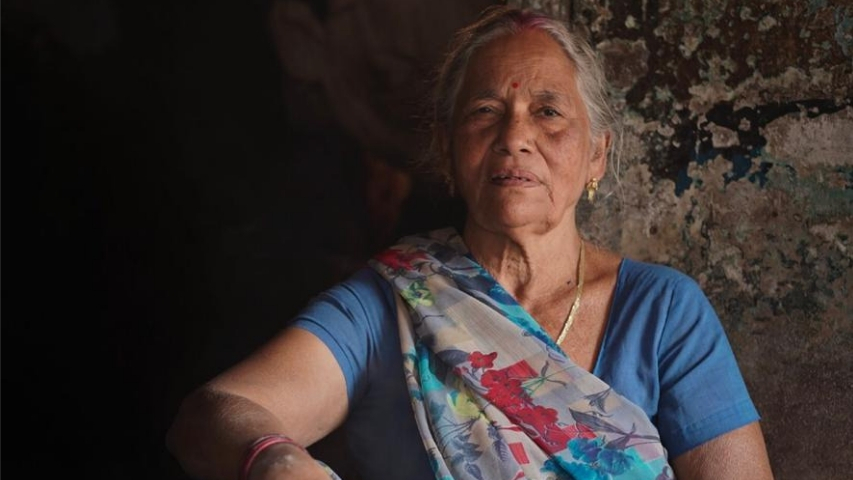 No work for dairy products vendor (PC - Vatsal Shah)
Through the last decade, reports have abounded about the 'clean-up' of the red-light stretch at Grant Road and of the Chor Bazaar (Thieves' Market). The bazaar is in a state of flux as more than half of its shop-owners selling everything from antiques to rare bric-a-brac, have opted to accept the offers of the area's Upliftment Project. Many though are still undecided and have resorted to legal redress.
The inchoate make-over of Mazagaon has still not been sufficiently addressed though. To that Baghdadi laughs, "I can see the changes - not for the better - right before my eyes simply because I stay here. Those unfamiliar with this section of the city, probably couldn't care less. Mathapacardy and halcyon spots like the club which Barretto runs have retained their heritage with pride – but for how long?"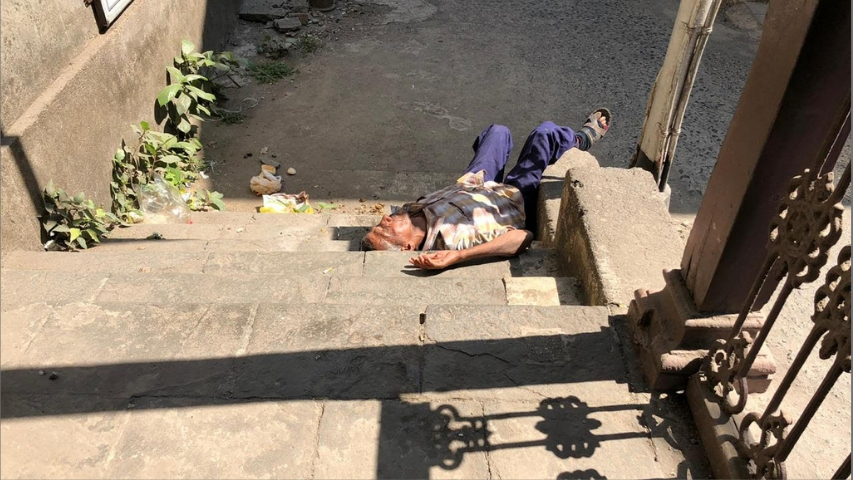 When the chips are down (PC - Vatsal Shah)
According to the city historian, scores of Muslim families left Mazagaon's Nawab Tank Lane neighbourhood, ever since the communal riots of 1992-'93.
"There would be tension in the air whenever there was a cricket match between India and Pakistan," he states. "Despite such flare-ups, there's an exemplary harmony among us Mazagaonkars. Diwali, Eid and Christmas are celebrated with gusto in every nook and cranny – which is why I wouldn't ever move from my room for all the money in the world."
All facts considered, can any definitive step be taken to save the ethos of the once-serene 'village'? Perhaps a 'Save Mazagaon' appeal, however belated it may be and however chancy, commencing with comments on social media platforms, could be the answer.