Those were the days
by Rumi Taraporevala
February 3 2021, 12:00 am
Estimated Reading Time: 6 mins, 10 secs
Listening to music on the terrace to while away long, lonely evenings, the comp came up with the song, Those were the days my friend, we thought they'd never end… by Mary Hopkin, writes Rumi Taraporevala
It brought a lump to my throat, as my mind drifted back 70 years in time. It was as if the song was specially written for our merry band of cousins and friends, with whom we went everywhere, did everything together. In the 1950s, the Sports Clubs of various companies used to hold their annual balls at the Taj Ballroom, with tickets at only Rs. 10 per head. Having learnt a smattering of ballroom dancing, from the well-known teachers, Sam and Ruby Aaron, ably assisted by their children Edwin and Salome, we made it a point to go to all those events and have a grand time in the process.
We had a friend in our company called Jayanti, who was amenable to my 'chaavi', winding up. The orchestra very often was that of our friend Goody Seervai, and I would wind up Jayanti to go and give Goody a big friendly kiss or two, preferably wet.
So as soon as he spotted Goody on the stage, Jayanti would yell out Gooooody from the entrance of the ballroom, then gallop off to the stage to do the needful. Our intrepid bandleader, hiding behind the uptight piano, would appeal to me to call the pest off - my pet answer always was, I don't know who he is, he is not with us. Jayanti, smug expression on his face, would return to our table and proudly announce that, "Anne ghannu gumyu"
Those were the days of Prohibition - we would do our boozing at home, then nicely tanked up, proceed to the dance. The crowd at those events was usually the same and would perk up at our grand entrance, saying now we will have a good time. The first New Year's Eve shindig was held on the lawns of the Royal Bombay Yacht Club at Apollo Bunder, and our crowd was out in full form.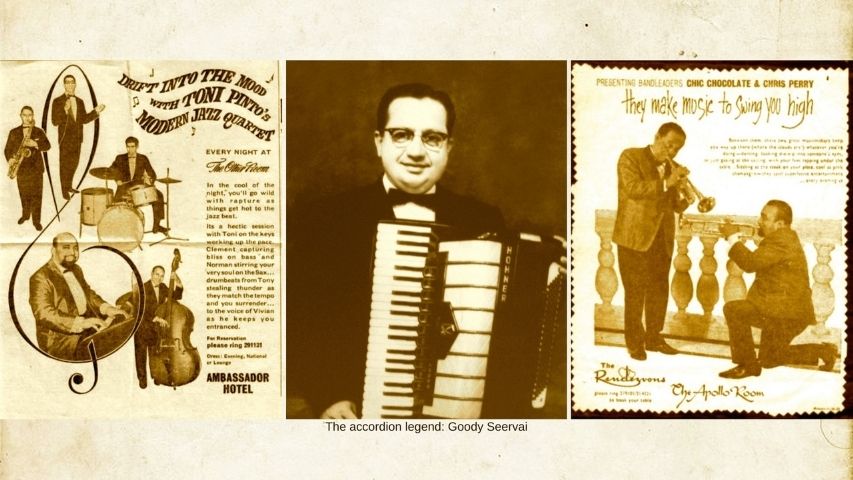 The cabaret items were by The Lone Trojan and Uma Sami, both singers of repute, no dancing, and everyone was expected to sit and enjoy their music. Our Jayanti, however, had other ideas. Not content with this arrangement, he decided to give a solo exhibition of what he thought was ballroom dancing, sticking his big butt out, arms extended, and going solo all around the floor. The public lapped it up, laughed and enjoyed this performance, while Uma and the Trojan were staring daggers at him. What fun!
A few years later at a New Year's Ball at the Vallabhbhai Patel Stadium, we turned up with the kebabs my aunt Bepsi had made for the pre-dance fun and games at home. They were big and hard as nails, Big-hearted as we were, we shared them with the crowd at the dance.They were totally mystified at being clobbered by this manna from heaven.
My cousin Samee, courting his future wife Jeroo, pointed me out as his cousin. She swears to this day that I was dancing on a table top, not true I said, it must have been my rascally twin brother Rusi, who was always spoiling my fair name. Jayanti's wife was totally put off with the fact that whenever she asked him where he was going, his stock answer was "Rumi jorray!" In total disgust she would suggest "Amm kerro, Rumi jorray lagna kerri naaakho" – why don't you marry the bloke and get it over with?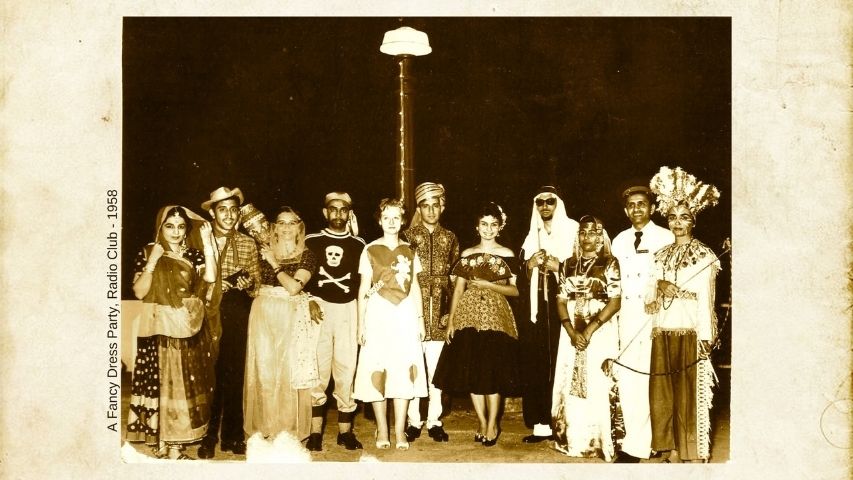 Then there was the time that we were at the Catholic Gymkhana for a New Year's Eve Ball, where I was voted the sexiest and most handsome man at the do (?????????). My good friend, and dentist, Sydney had made a gag denture for me to be worn over the upper teeth. It was ugly as hell, with uneven teeth going in all directions, with black stains giving an appearance of decaying teeth - some of my friends maintained that I looked better with the denture on, but with friends like that who needs enemies?
Anyway, the denture made its grand debut at this dance. Before I wore the new teeth for a dance with my wife Freny, she was under strict starter's orders, to keep a straight face, not to start giggling, and try to look as if she was enjoying the dance. Well anyway, when we went on the floor, we got some great reactions - mainly of revulsion - later laughter. The best comment being "Chereh Tony, just look at the lovely lady dancing with that ugly man. Like Beauty and the Beast." Mission accomplished!
With the gradual exodus of the Brits, and other expats from India, ballroom dancing was on the wane. The musicians in the various bands, mainly Anglo-Indian or Catholic, emigrated to Australasia, U.K. and Canada. Saturday evenings were then spent at Gaylord, 10 p.m. to12 p.m., over numerous cups of Cona Coffee, costing Rs. 2 only for all the coffee you could drink.
In those days Gaylord had a little dance floor, and various bands would be in attendance. There was Ken Cummins on the violin, with his daughter Sweet Lorraine as crooner, and an All-German Ladies' Band, all at the price of Rs. 2 for the whole evening. We always had a super time, and at closing we would go to Marine Drive for a pow-wow, or ride three on a scooter all the way to the airport for a cup of coffee, then watch the 707s getting air-borne from a spot on the road next to the take-off point.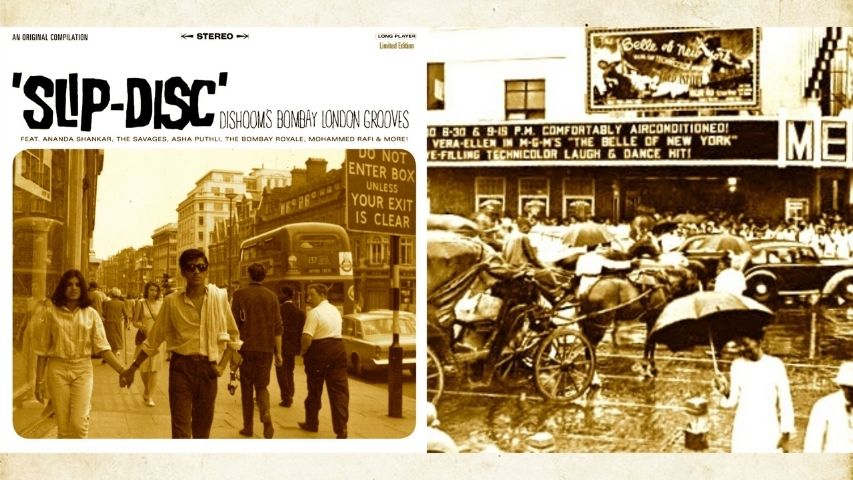 We were rarely home before 3 a.m. on Sunday mornings. Or there would be a movie at the 9.30 p.m. show, followed by tea and small eats at Café Mayrose, next to the Metro. And long, wonderful weekends at Freny's sister's place on Aksa beach. We travelled extensively by car and train in India, and tours abroad to Europe, U.S.A, and the Maldive islands.
After I became a member of The Club, Mahabaleshwar, in 1994, we visited my second home at least three times a year, with a full contingent of family and friends, and the fun we have had there is beyond imagining. During the children's Navjote in 2004, our cousins from abroad had gathered en masse in Bombay, after which I took all 16 of them for a great holiday in Mahabaleshwar.
With the passage of time, most of our happy company has passed on, my Freny two years ago, Ferriel's husband Mike, three months later. Of the old crowd, Rutty, my waltz partner, is still around at age 94, well done! She is actually my mum's first cousin, but due to the extended families of yore, there is a difference of only four years between my aunty and me.
Similarly, Ferriel in the UK at 79, could be termed my niece, as her mum and I were first cousins. Finally, yours truly is pushing 90, in cricketing parlance the nervous 90s - waiting to see if I can carry my bat…