Little Wonders: The Vanishing Child Stars
by Dhruv Somani
August 2 2020, 8:12 am
Estimated Reading Time: 8 mins, 58 secs
Film historian, Dhruv Somani, writes on Bollywood's little wonders whose fame faded on turning adults.
Bollywood entertainment has predominantly catered to adult audiences. While sporadic efforts have been made to make films suitable for children, these have been more rare than a blue moon. A few examples: Taare Zameen Par, backed by popular actor Aamir Khan (the title was clearly inspired by the vintage kiddy film Zameen ke Taare with Daisy and Honey Irani), Chhilar Party, backed by Salman Khan, Stanley ka Dabba, Bumm Bumm Bhole, I Am Kalam, Nanhe Jaisalmer, Dhanak and the two-parts of Bhootnath.
The Children's Film Society, which was active during the 1970's and the '80s, seems to be lost in the sands of time though. Meanwhile, to an extent television has been able to bridge the gap in children's entertainment with quiz, reality and talent shows. In fact, Kaun Banega Crorepati has commanded a huge viewership from children keen to increase their general knowledge.
During the 1950s, Hindi cinema had to depend on Daisy and Honey Irani or Baby Naaz as the demand for child actors was at its peak. Right till the early '80s, other child actors would portray lovable characters in movies like Aa Gale Lag Jaa, Kitaab, Masoom, Yaarana, The Burning Train, Anokha Bandhan, Chhota Chetan and Parichay to name a few.
Today, I go back in time to recall nine child actors who convincingly played junior versions of Amitabh, Dharamendra, Hema Malini, Rekha and practically every lead hero or heroine. So, here's revisiting yesterday's kids who alas couldn't quite make the transition to prominent adult roles.
Master Raju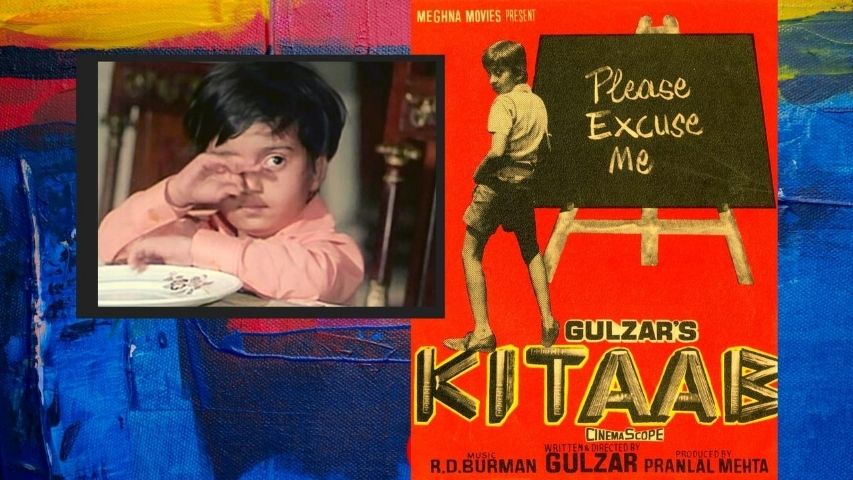 He was perhaps the most coveted child star at one juncture. His father was a chartered accountant while his mother, a schoolteacher. His innocent face and winsome ways became a favorite with directors like Gulzar, Basu Chatterjee, Pramod Chakravorty and Shakti Samanta.
His birth name was Fahim, which was retained in his first film Parichay at the age of five followed by Daag, Samadhi and Hindustan Ki Kasam. It was Sanjeev Kumar with whom he was working in Chowkidaar, who changed his name to Master Raju, which proved to be luckier for him according to the trade credo.
Some of Master Raju's remarkable films were Deewangee, Inkaar, Bawarchi, Chitchor, Tumhari Kasam, Khatta Meetha, Kitaab, Krodhi and Hamari Bahu Alka. Though, he was signed for B.R. Chopra's The Burning Train, he had to opt out since a younger boy was the requirement of the casting call. He did the maximum number of films with Jeetendra.
Woh Saat Din with Anil Kapoor was his last appearance as a child artiste after which he took a sabbatical to complete his education. On his return he made a comeback as Raju Shrestha, in the popular television serial Chunauti in which he was showcased as a drug-addict on a college campus, a part which he replayed in Mahesh Bhatt's Saathi.
Not regarded as hero material, he was seen briefly in Mukul Anand's Mahasangram. On meeting up with Salman Khan, he was offered the role of the hero's friend, which stereotyped him in that groove. Soon, he returned to television, playing the role of Naarad. Followed more mythological series Navgrah Puran, Darshan Do Bhagwan, Jai Maa Durga and Shani Mahima. He continued with bit parts in Black Friday and Hum Aapke Dil Mein Rehte Hai. He was last noticed in Life of Pi, and continues to depend on acting as his métier.
Baby Rani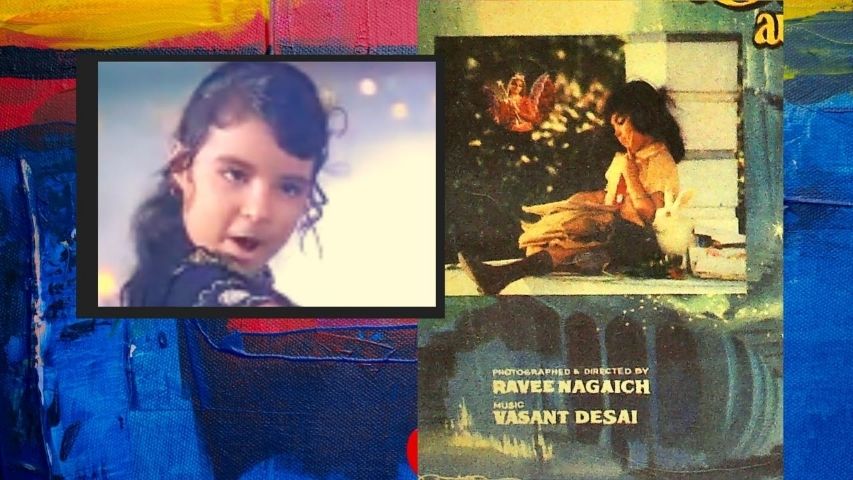 The celebrated compere Amin Sayani, was to produce a radio commercial for Rani Aur Lalpari. When he noticed the name of the main child artiste, which read as Baby Farinaz, he promptly requested her parents to call her Baby Rani. An announcement was made in the trade papers and all over radio presenting Baby Rani in Rani Aur Lal Pari.
By then, Farinaz, the cherubic child had already fetched up in the espionage flick Khoon Khoon, and then in Paap aur Punya, Manoranjan and Imaan Dharam. As Baby Rani, she was seen in Khel Kismat Ka, Darinda, Hum Kisise Kum Nahin as the young Kaajal Kiron, Heeralaal Pannalaal and Muqaddar ka Sikandar. And she's still remembered by nostalgia-philes as Baby Rani.
Master Tito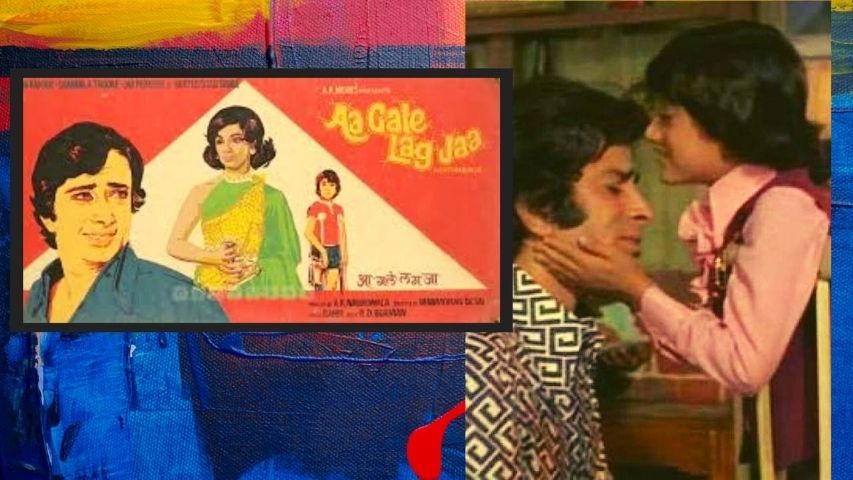 He gained instant popularity after his sensitive performance as a polio-stricken child in Manmohan Desai's Aa Gale Lag Jaa (1973). But his first performance was in Dushman with Meena Kumari. His father Ahmed Khatri being a studio artist at Filmistan Studios had lobbied to get him into the movies.
Tito was seen as Master Raju's prankster friend in Kitaab. He became a household name, portraying Junior Amitabh Bachchan in Naseeb, Desh Premee and Shakti. He also played the young Shashi Kapoor in Suhaag. However, due to his busy schedule, he had to change his schools frequently. He was cast as Shashi Kapoor's son with Shabana Azmi in Saugaat, which was never released. He was last seen in an adult role in Aamir Khan's Love Love Love. Today, he works behind the camera for the television industry, for ad films and web series.
Master Bittu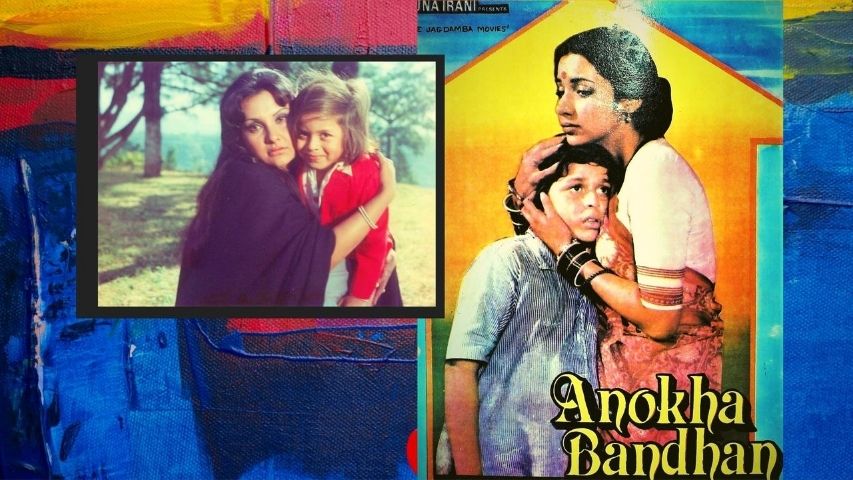 He came to the forefront with Apnapan, Pati Patni aur Woh, The Burning Train, Grihapravesh, Chor Police, Amar Akbar Anthony, Yaarana, Amar Prem, Anokha Bandhan, Mr. Natwarlal and Do aur Do Paanch. On growing up, he used his real name Vishal Desai and was more interested to stay behind the camera. He worked as an assistant director on a television serial for a while, before he helmed Hema Malini's serial Kamini Damini. Next, he joined B.R. Films as an assistant director for Baghbaan and Bhootnath. Today, he keeps himself busy as a creative director with a popular entertainment channel and is keen to emerge with a film as an independent director.
The Valecha Brothers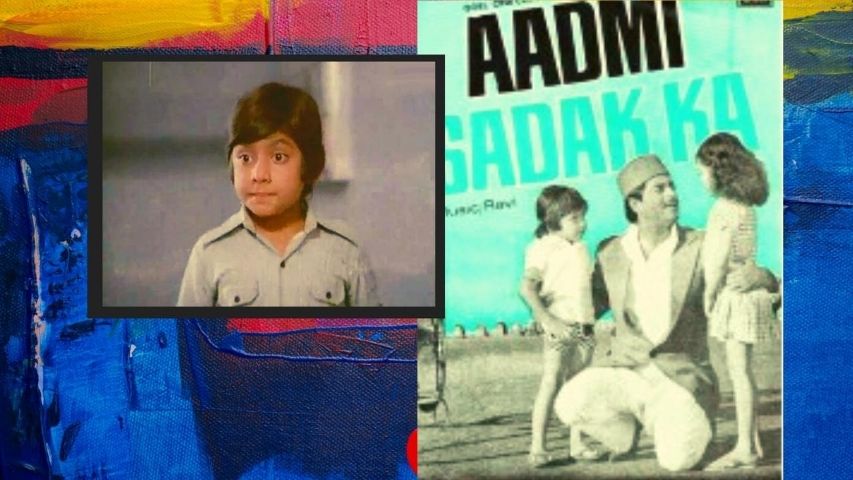 Master Ravi and Master Raajesh – the Valecha brothers – were kept busier than bees at the studios. The elder brother Master Ravi, acted in almost 40 films like Amar Akbar Anthony, Alaap, Anand Ashram, Aadmi Sadak Ka, Fakira, Coolie, Karz and Gold, besides a number of TV series. Meanwhile, Master Raajesh went a step further and did around 50 films including Inkaar, Jai Santoshi Maa, Arjun Pandit, Heeralaal Pannalaal, Chorni, Poonam and Karz.
Baby Guddu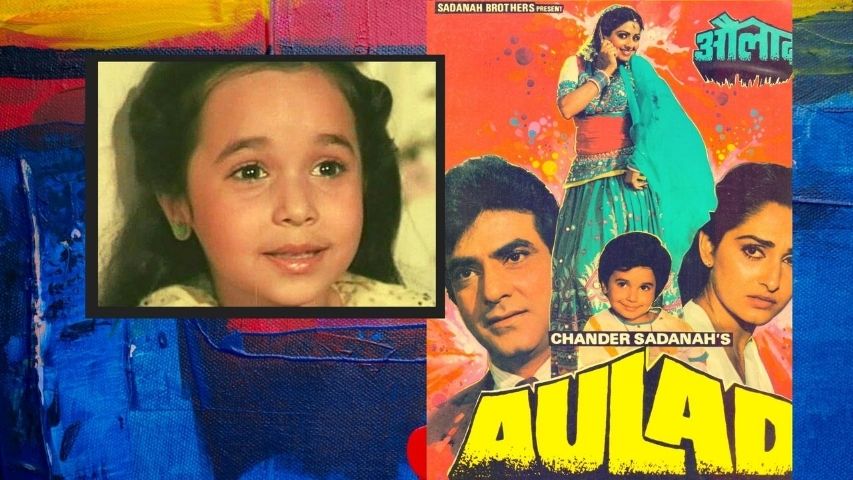 Baby Guddu rocked the 1980s and '90s. An angelic child she managed to comfortably play both boy and girl on screen like Daisy and Honey Irani once had. She was the daughter of M.M. Baig and was noticed by Kiran Joneja Sippy, who told her to join films.
Baby Guddu was seen in Paap aur Punya, Aakhir Kyun, Amrit, Kudrat ka Kanoon, Aulaad, Samundar, Aaj ka Arjun, Ghar Ghar ki Kahani and Nagina (as the baby Rishi Kapoor). She was also seen in commercials for toothpaste, cold drinks, and shampoos. Rajesh Khanna made a telefilm with her in the lead role. Inspector Dhanush was her last film as a child actor after which she took a break to concentrate on her studies. Today, she is married and an airhostess in Dubai, where she is also settled with her family. She visits India occasionally.
Master Mayur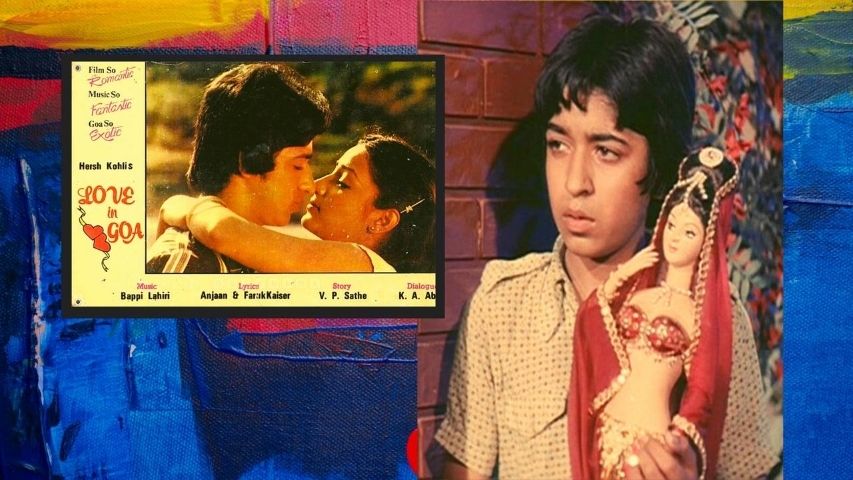 He was the young Amitabh Bachchan in Prakash Mehra's Muqaddar Ka Sikandar, and then the young Rajesh Khanna in the psychological thriller Red Rose. Cast again as Bachchan Jr in Laawaris and Bemisal, he made his adult debut opposite Anooradha Patel (granddaughter of Ashok Kumar) in K.A. Abbas' Love in Goa, a romantic story between a Catholic girl and a Hindu boy. His filmography is dotted with Sharaabi, Hum Hain Lajawaab, Dharm Adhikari, Saat Saal Baad, Sau Saal Baad, Khooni Murdaa and Mahakaal.
Although busy, he could never get into the frontline as a hero. His next shot at fame was with B.R. Chopra's serial Mahabharat in which he essayed the role of Abhimanyu. Today, he is a businessman settled with his wife and two sons in the Wales.
Baby Shalu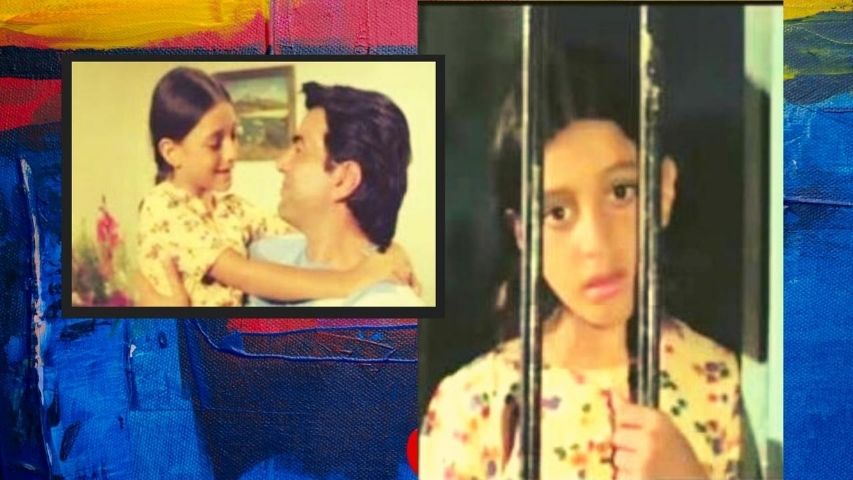 She was just six months old when she acted as Waheeda Rehman's child in Meri Bhabhi, which also included a risky action sequence. Her father was a production manager at MKD Films (Manmohan Desai Films).
As she grew up, she grabbed her moment of glory with Dil aur Deewar, in which Prem Chopra dangled her from the edge of a perilous cliff. The shot was performed without the help of a stand in. The young girl confidently did the death-defying stunt without using a dummy. On hearing about her bravado, producer D. Rama Naidu presented her a gold chain and a cash prize of Rs. 2500 with a promise to cast her in all his films.
Soon, she was the young Neetu Singh in Parvarish but it was Muqaddar ka Sikandar, which garnered her maximum recognition in the role of a younger Raakhee, singing O Saathi Re Tere Bina Bhi Kya Jeena. She made her presence felt with Danny Denzongpa in Mahesh Bhatt's Lahu ke Do Rang and Mohan Sehgal's Kartavya with Dharmendra, in which she enacted a scene with a real lion. As an adult, she was seen in supporting roles in Rocky and Qaidi.
Master Satyajeet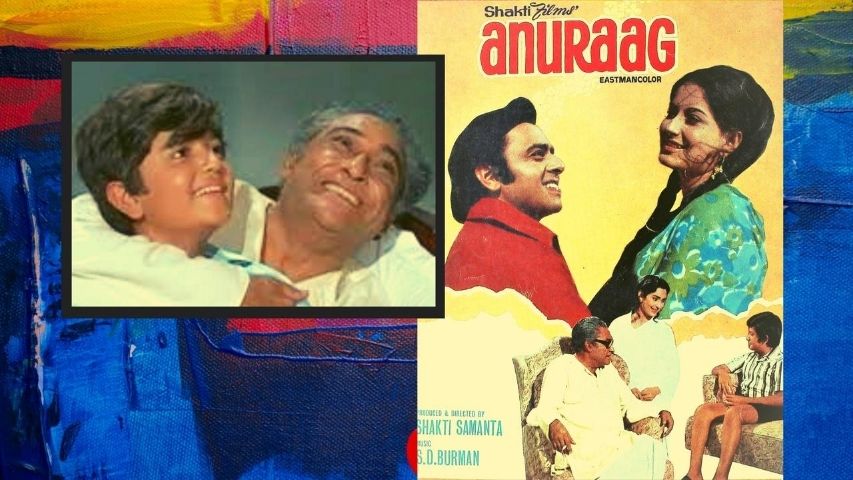 After his impressive debut in Satyen Bose's Mere Lal, he bagged roles in Wapas, Khilona and Hare Rama Hare Krishna; in which he enacted the part of the younger Dev Anand. He delivered more winners with the mythological Hari Darshan (1972), portraying Bhakt Prahlad and in Shakti Samanta's Anuraag (1972), as a boy suffering from cancer. Next, he appeared in Sabak, Jugnu and Ishq Ishq Ishq.
After a sabbatical, he reappeared in Arjun, Kaun Jeeta Kaun Haara, the cheesy Kacchi Kali and Khoon Bhari Maang. Among the well-remembered projects he was associated with, you can count; Dacait, Tridev, Hathyaar and Shola Aur Shabnam. Last, he was seen in Ghayal Once Again (2016), with Sunny Deol, indicating that he's still bitten by the acting bug.
Incidentally, there have been child actors who made a mark in a handful of films after which they disappeared into oblivion: Baby Natasha Chopra of Feroz Khan's Qurbani, Priyanka Huzaan of Mr. India, Parzaan Dastur of Kuch Kuch Hota Hai (he did act in more films but not with the same impact) Baby Geeta of Aasha, Kaalia and Babu (1985), and Baby Aradhana of Masoom (1983).
To conclude, there was an entire galaxy of child actors, once up a time. I hope to follow up with stories of more of those adorable, natural-born performers, in the coming Sundays.