10 MOST SOCIALLY RELEVANT THEATRE PRODUCTIONS
Films and TV may shy away from taking up social issues, because of the complicated financials and the need to reach a mass market. However, theatre can and does take up causes, because most of them-- at least in urban areas-- know that they are reaching out to an audience that is open to ideas. Often, it means they are preaching to the converted, but some issues like gender inequality, aging, violence and alternative sexuality can never be focussed on or discussed enough. Which is why a play like The Vagina Monologues (female empowerment) is running successfully for years and on a smaller scale Ek Madhavbaug (on a mother's understanding of her son's homosexuality) is performed regularly; Sandhya Chhaya and Kaalchakra (on aging), Jis Lahore Nahin Dekhya (on communalism) have lasted for a long time. Some of the plays (like Last Over) have wisely used humour in tackling dark issues, and some (like The Father) have gone straight for the heart. A Marathi play (Var Khali Don Pay) keeps the rape debate alive, while a Gujarati play (Saat Teri Ekvees) looks at women's sexuality in the Tinder generation. A pick of some the plays that ignited ideas in diverse ways.
1. Dr. Anandibai - Like, Comment, Share (Gujarati)
Manoj Shah's play, written by Gita Manek and performed by Manasi Joshi is an inspiring story of India's first female doctor, who fought prevailing patriarchy to study medicine and opened doors for other women who were fighting for education.
2. Elephant in The Room (English)
Yuki Ellias's award-winning one-woman performance about a boy who is given an elephant's head and goes in search of his own. Using myth, humour and adventure, the play takes up the issue of wildlife conservation too.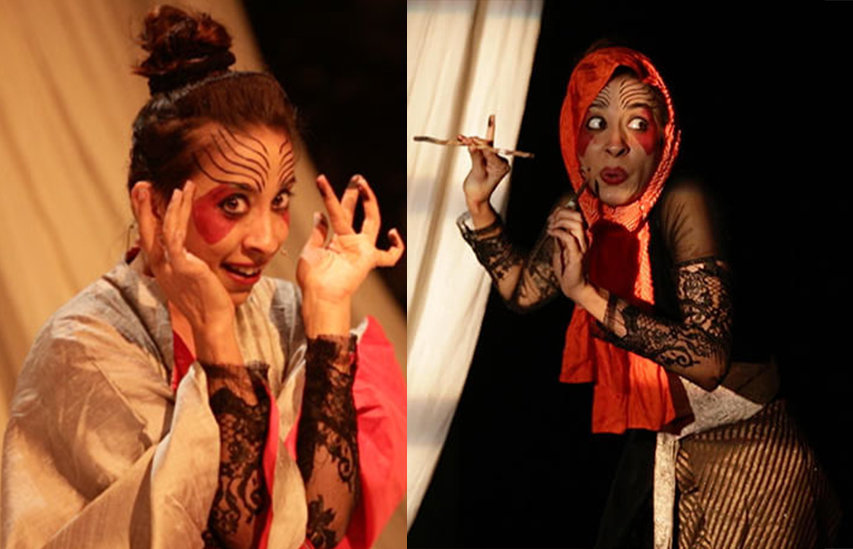 3. Guards at The Taj (English)
Danish Husain directed Rajiv Joseph's play taking off from the legend that Emperor Shah Jahan had ordered the hands of the artisans who built the Taj Mahal be chopped off. Through the trauma of the men forced to do this grisly job, the play talks of how the rich and powerful exploit the weak.
4. Last Over (Hindi)
Abhishek Pattnaik's play directed by Suketu Shah takes up the contentious issue of Indo-Pak enmity with warmth and humour.
5. Paramveer Chakra--Heroes of The Nation
Nadira Zaheer Babbar's play pays tribute to the men in uniform who sacrifice their lives for the country.
6. Saat Teri Ekvees (Gujarati)
The new edition of the Gujarati trendsetter has Pratik Gandhi and seven playwrights tell the stories of seven strong and brave women.
7. Salaam Noni Appa (English)
Lillette Dubey working with Twinkle Khanna's short story that speaks of old age, loneliness and the courage to start afresh in one's autumn years.
8. Shikhandi (English)
Faezah Jalali's cheeky, witty and energetic play takes up the cause of transgenders, using the character of Shikhandi from the Mahabharat as inspiration.
9. The Father (English)
Naseeruddin Shah directs and acts in Florian Zeller's moving play about ageing and memory loss.
10. Var Khali Don Pay (Marathi)
Jaywant Dalvi's 1980 play Purush advocated castration for a rapist when the victim could not get justice. Hrishikesh Koli's new play examines the old classic from today's social standpoint.