Limited DC Comic Book Series to launch 'Heroes in Crisis'
by Yash Saboo
June 20 2018, 4:49 am
Estimated Reading Time: 2 mins, 45 secs
Heads up DC comic book lovers, there's a new limited series going to be launched soon. Heroes in Crisis, a new seven-part limited series will explore superheroes like Batman, Superman, Wonder Woman and more, and how they handle the trauma of their lives as they deal with a murder mystery.
If you think about it, living in this world is not as easy as it looks like. "Superhero trauma is an idea that DC Comics is getting ready to explore this year, with Tom King and Clay Mann's upcoming issue. The word "Crisis" alone should be an indicator for the tone of the series", writes Darryn Bonthuys on Critical Hit – a website about comic books. "That's a label usually reserved for DC's biggest projects. Unlike Infinite Crisis or Crisis on Infinite Earths, however, it sounds like this series will hew closer in scope to Identity Crisis, as a murder mystery rocks the plot of this series which happens to be set in a hospital for heroes to recover from the stress of their daily jobs," he continues.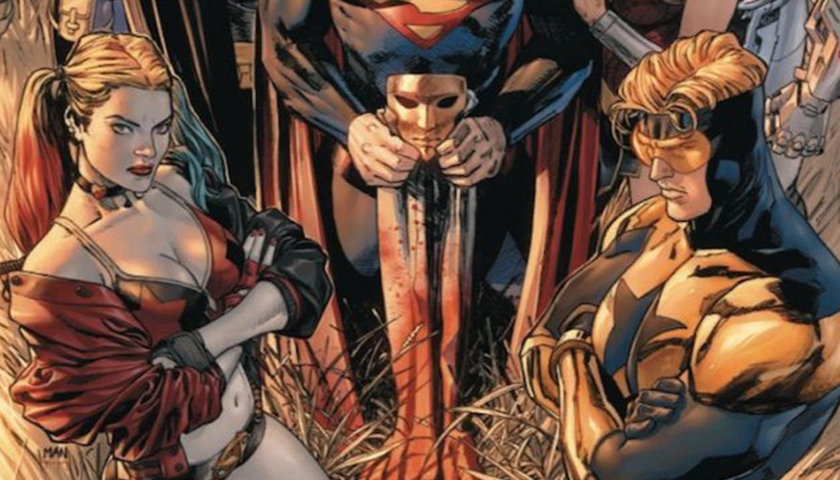 Source: ComicBook.com
Interestingly, King, who has written Batman, appeared on Late Night with Seth Meyers teaming up with frequent collaborator Mann to announce this series.
The announcement of Heroes in Crisis included the news that Harley Quinn and Booster Gold would be two of Sanctuary's main residents. King teased both character's involvement in recent issues of Batman, with Harley Quinn helping to stop Poison Ivy's goal of controlling every mind on Earth, and Booster Gold losing his mind during a time-travel adventure with the Dark Knight. With Harley possibly being a staff member in Sanctuary and Booster Gold a patient on the road to recovery, they are primed to have their ears on both sides of the facility's population in order to uncover any clues to the real assailants.
Heroes in Crisis is due in September and will mark the introduction of Sanctuary, a crisis center established by the Trinity that uses Kryptonian technology, Amazonian mysticism, and Bruce Wayne's money to help "superheroes who spend their lives fighting villainy and protecting others."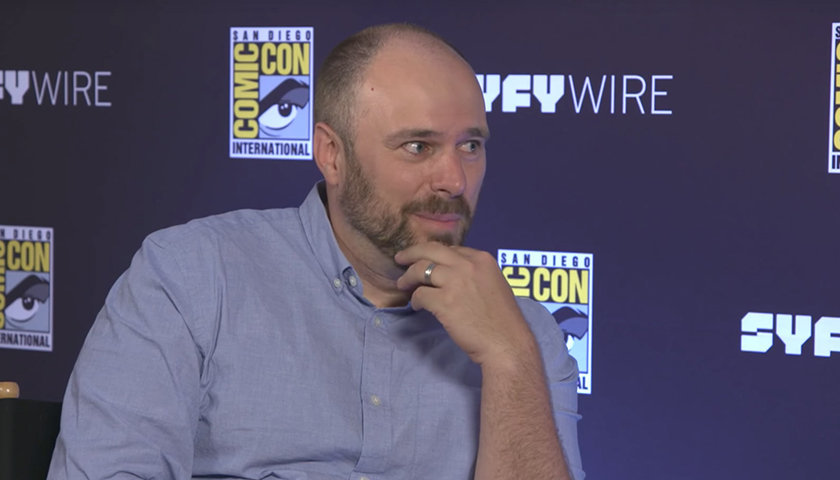 Source: Syfy
Sanctuary and the limited series reflect King's ongoing interest in exploring the consequences of violence on those involved. This theme has been present in almost everything he has written, including Batman.
"I feel like I'm part of a rolling generation of people who spent their 20s overseas fighting terrorism," King said in a press release. "Millions of people cycle through that machine and come home to America. And I think that sort of experience of violence is shaping who we are as a culture, and as a country. And I want to talk about that. I want to talk about that experience, the experience of what violence can do to a person, to a community, to a nation, to a world."
"If I could do anything to the DCU," said King, "it would be to bring a sense of community of superheroes and people. I feel a duty to talk about what violence does to a society through the comics I'm creating."