Uttarakhand to Host India's First Ever Butterfly Festival
by Yash Saboo
May 24 2018, 4:17 pm
Estimated Reading Time: 2 mins, 47 secs
India houses more than 1200 species of birds and 1300 species of butterflies. While bird tourism is already on a roll in India, butterfly tourism is slowly and steadily catching up. Uttarakhand boasts of enchanting views of the Himalayas, and as a tourist, has everything you wish for. Set in the lap of mountains, 'Dev Bhoomi' is a land of awe-inspiring natural beauty and tranquil mysticism with abundance of wonderful adventures. One such adventure is India's first-ever butterfly festival.
Uttarakhand is a haven for butterfly and moth watchers and the state alone is home to 500 species of butterflies. Titli Trust and the Devalsari Environment Protection and Technology Development Society (consisting of village youth) with support from the Ecotourism Wing of Uttarakhand Forest Department and some other organizations, now plans to hold annual butterfly and moth festivals in the state. This year the festival will be held in Devalsari in Tehri from May 31 to June 3.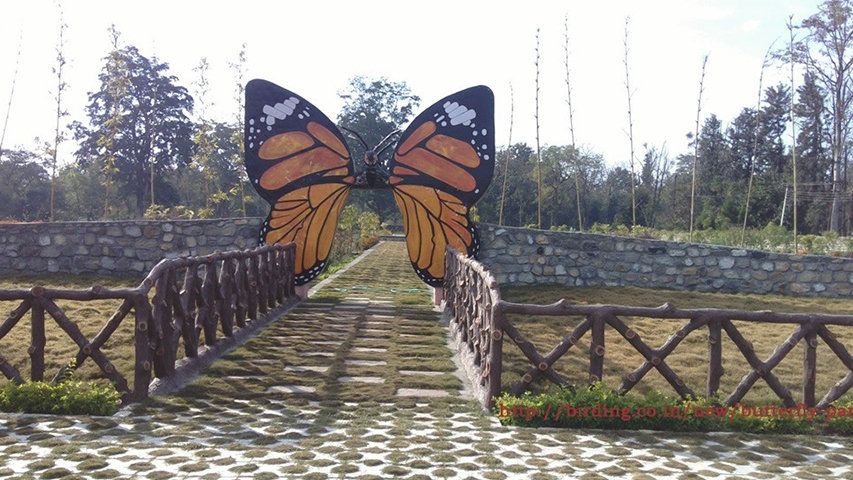 Source : Bird Watching
"The state has many local communities in areas like Devalsari, Pawalgarh and Munsiyari which have extensive habitat and knowledge of butterflies in their areas and can become hotspots for niche butterfly tourism. This will also lead to protection of the butterflies and their habitats," said Sanjay Sondhi of the Titli Trust which carried out extensive research on butterflies.
Butterflies can be seen across most of the Western Ghats. As many as 246 species were recorded in 2014, among which were species such as the rare Pale Green Awlet, Broad Tail Royal and Travancore Evening Brown. This number saw a marked improvement from the previous survey in 1992, which recorded only 162 species. This proves that the sanctuary's efforts in conserving biodiversity have been successful.
It is intended to have two Titli Utsavs every year at different locations, pre- and post-monsoon, based on suitability of the location. The primary purpose of these Titli Utsavs will be to promote lesser-known destinations in Uttarakhand, ensure benefits to local communities through community ecotourism and to support the conservation of butterflies and moths through citizen science.
A butterfly festival would be the next step forward and also boast Uttarakhand tourism. The state has two butterfly parks, one in Dehradun at Lachhiwala in Garhwal region and another in Nainital at Botanical Garden in Kumon. Naturalists, Sanjay Sondhi and Peter Smetacek, founder president of Butterfly Research Centre at Bhimtal have extended support for the park at Lacchiwala and Nainital respectively. Peter Smetach said, "The tourists will become educated about butterflies and the species would begin to matter to them once they leave the park. I receive large number of tourists at my butterfly museum, so I see huge scope of butterfly tourism in the state," said Smetacek.
Sanjay Sondhi of Titli Trust says it is proposed to establish an annual butterfly festival at Devalsari. "The festival is targeted towards visitors who have some interest and enthusiasm to watch butterflies and moths, but also targeting more serious butterfly and moth enthusiasts," he says and claims that the festival has no external funding and is being organized by the local hill people. "It is eco-friendly and close to nature. A completely independent initiative."
Uttrakhand is not the only state to contribute towards butterfly festivals. The state of Arunachal Pradesh has been hosting events related to butterflies known as the Northeast Butterfly Meet.