Valentine's Day: Ishqbaazi or Dramabaazi
by Monojit Lahiri
February 14 2022, 12:00 am
Estimated Reading Time: 4 mins, 14 secs
Monojit Lahiri investigates what this day of 'love, Valentine's Day, means to people at large. He asks, "Different strokes for different folks, isn't it?"
Feb 14 is one helluvaday for guys and gals, floating on a lavender cloud, totally lost in their very own game of love! Different degrees of hysterical and hi-decibel anticipation and action accompanies V Day… the one day when the cupid-struck mob has the sanction to openly demonstrate their version of pyaar, mohabbat and ishq to their very special soulmate!
Offers a candid and forthright 28 year old, Anil Gupta, an Ad person. "In today's insanely busy 24x7 life, choc-a-bloc with stress, tensions and anxieties, occasions and opportunities relating to luv are mostly limited to stolen moments. Sure, the emotions, feelings and sentiments are there but the chance, and more importantly, the appropriate ambience, setting, time and occasion is non-existent. V Day is a blessing in disguise, because for hot-blooded guys like us, it provides the perfect platform to SHOW how much we love HER! It's the ONE time we can freak out and let our imagination go wild in the endeavour to express our feelings."
Petite Ambika Johar, a 18 year student, is much more restrained. "For me, V Day is a glorious day, both in terms of romance and bonding. If you are romantically aligned, then it's that SPECIAL day to show how much you care for your beloved. If you aren't no probs, because bonding with friends, cousins and family, or whoever you love, comes with the V Day territory in India. Unlike the West, this day goes beyond just boy-girl romance to embrace a joyous re-affirmation of relationships."
Wonderful … but let's just do a quick flip side of this whole V Day hungama and take a solid hard look at the poor, unfortunate souls who DON'T have anyone special… the sad constituency that DON'T receive or offer the mandatory Cards and Roses. In this crushingly competitive, peer-pressure-driven, "guess what my guy gave me for V Day?" zone, can you ever even begin to imagine what these poor guys and gals go through?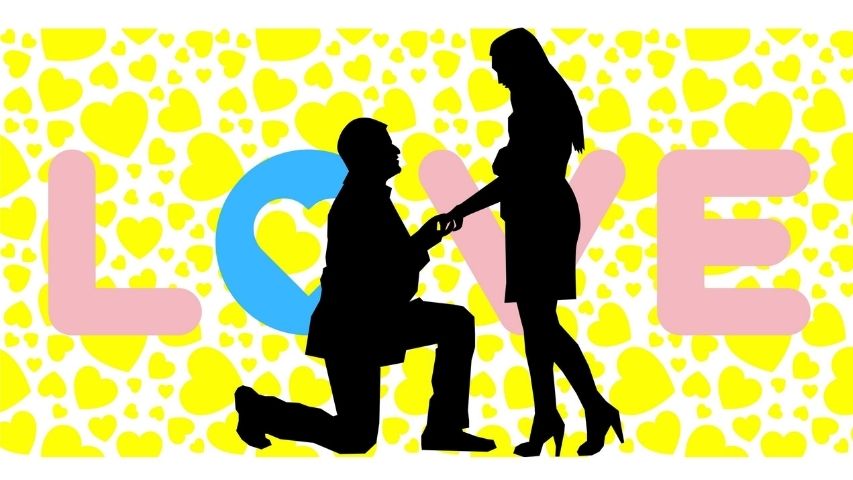 Confesses Vandana Kapoor, a 20-year old college going co-ed, "I pretend to chill and remain indifferent BUT somewhere I feel alienated, isolated, strangely eased out of a crowd where I belong. It's not a nice feeling." Adds College buddy Priya, "Spot-on! Till last year, I had no one and it was quite horrible being a passive on-looker to this great pyaar-mohabbat-numaiyush exploding all around you! This year it's bound to be different (blushes), bliss, yaar! "So, whatever people say, kids do feel a sense of being "left out" if they don't have their "partner" on V Day," confides another pal Mala Kodange. "It's such a huge thing with the Gen X crowd that even if they are hermits for eleven months in the year, a month before V Day, solid chakkar chalate hain to ensure that they don't go solo on that day! They won't admit it, but it's the REAL truth, boss!"
Cut to another aspect - what about guys and gals whose "Valentine surprise gifts" have disappointed them? In 2022 (it is reported) that Roses, for many new-age guys and dolls, are considered corny, passé, old-fashioned and boring, with strong preference for more solid and substantial [read: expensive] offerings! Where does that leave the romantic lover cocooned in his old-world notions of love, dressed in the garb of Romeo and Majnu? Confused? Disillusioned? Heart-broken? In the dog house?
Observes a behavioral scientist, "Let's take this big, fat, Valentine's Day bazaar and put it in perspective. To begin with, doesn't it appear a little dumb that the defining emotion that rules our lives is allocated just one lousy day for public airing? The hype and hoopla that attends this madness appears to underscore one simple truth, rather dramatically, that the celebration of V Day as a ritual, and festival celebrating love, clean hijacks the essence of what the day stands for. That Marketing and Merchandising call the shots while the heart is really under a cloud, that, everything considered, it's nothing more than a high-pitched, smartly orchestrated ad campaign glamorously flaunting a product called love - a blatant, calculated commodification of a sentiment that makes the world go round, a total vulgar commercialisation of what the poet has eulogised as "a many splendored thing".
In a savagely consumerist society, which knows the price of everything and the value of nothing, is Valentine's Day a way of looking at a celebration, keeping pace with the tone, tenor and testosterone of the times, or is it a cynical, vulnerable acceptance of a global phenomenon that falls prey to helpless hollow emotional posturing?