Venice Film Festival to premiere a host of Netflix Movies
by Yash Saboo
August 2 2018, 4:50 pm
Estimated Reading Time: 3 mins, 51 secs
The 75th Venice International Film Festival, organized by La Biennale di Venezia is all set to take place at Venice Lido from August 29th to September 8th, 2018.
The aim of the Festival is to raise awareness and promote international cinema in all its forms as art, entertainment and as an industry, in a spirit of freedom and dialogue. The Festival also organizes retrospectives and tributes to major figures as a contribution towards a better understanding of the history of cinema.
The festival has a rich line-up, including some of Netflix's best works which weren't nominated in any other film festivals, including Cannes, as the streaming service giant refused to showcase the films in the cinema.
"We must come to terms ... with these new production realities," festival director Alberto Barbera told a news conference. "We cannot ignore these realities. We cannot pretend they do not exist."
After much controversy, here are Netflix's top nominations.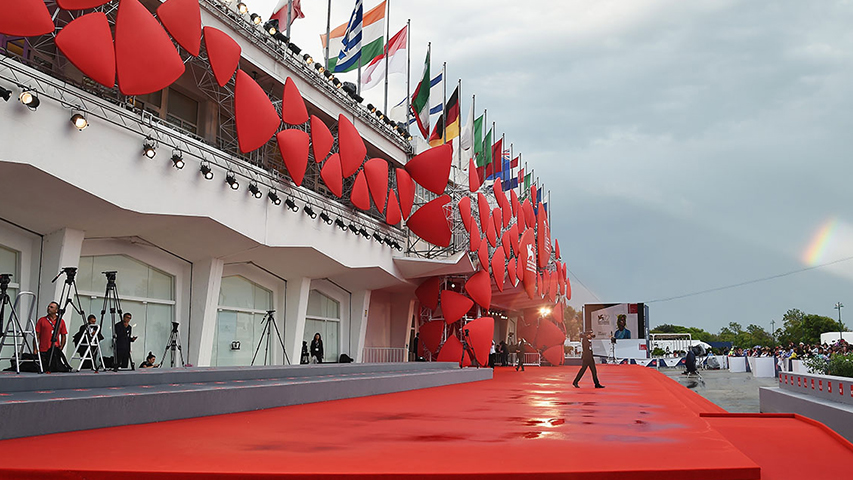 Movie_Marker
The movies to be shown at the festival are 'Roma', '22 July', 'The Ballad of Buster Scruggs', 'The Other Side of the Wind' and 'Sulla Mia Pelle', as well as a documentary feature, 'They'll Love Me When I'm Dead'. All the movies will be released on Netflix sometime this year.
22 July: Directed by Oscar-nominated Paul Greengrass who directed the movies 'Captain Phillips' and 'United 93', the film '22 July' is based on a real story of the aftermath of Norway's deadliest terrorist attack. On July 22, 2011, a member of an extremist right-wing group murdered 77 young people attending a leadership camp in Oslo. The documentary tells the country's path to recovery and peace through a physical and emotional journey of a victim who survived the attack. The film will be making its world premiere.
Roma: Roma, which is the most personal project of the Academy Award-winning director and scriptwriter Alfonso Cuaron, better known for his films 'Gravity', 'Children of Men' and 'Y Tu Mama Tambien', tells a turbulent year of a middle-class family living in Mexico of the 1970s. Cuaron, inspired by the women from his childhood, makes an artistic praise to the matriarchy that shaped his world.
Sulla Mia Pelle – World Premiere / Orizzonti – Opening Movie / In Competition: Set to premiere in the competition category at the festival, 'Sulla Mia Pelle' depicts the incredible true story behind one of the most controversial Italian court cases seen in recent years. Stefano Cucchi, who was arrested for a minor crime that he committed, is mysteriously found dead during his detention. In one week's time, the life of a family is changed forever.
The Ballad of Buster Scruggs – World Premiere / In Competition: 'The Ballad of Buster Scruggs' is a six-part Western anthology film. A series of tales about the American frontier is told through the unique and incomparable voice of brothers Joel and Ethan Coen. Each chapter in the movie tells a distinct story about the American West.
They'll Love Me When I'm Dead: Oscar-winning director Morgan Neville, better known for '20 Feet from Stardom', tells the story of legendary director Orson Welles' last 15 years. Welles, who became famous as the "wonder boy" of Citizen Kane, was an artist in exile in 1970 looking for his Hollywood comeback with a project called 'The Other Side of the Wind'.
The organizers have announced 'La La Land' director Damien Chazelle's space drama 'First Man', chronicling Neil Armstrong's mission to become the first man to walk on the moon, as the opening film. Highly anticipated western dark comedy 'The Sisters Brothers' by Jacques Audiard, and Yorgos Lanthimos' period piece 'The Favourite' with Oscar winner Emma Stone and new 'The Crown' actress Olivia Colman are also in competition. A film about Vincent van Gogh, 'At Eternity's Gate', and 'What You Gonna Do When The World's On fire?' about a black community in the southern United States last summer will also vie for the top prize. Out of competition, a remake of romantic musical drama 'A Star is Born' with Bradley Cooper and Lady Gaga as well as crime film 'Dragged Across Concrete', starring Mel Gibson and Vince Vaughn will screen.
Other contenders include 'Peterloo' about the 1819 massacre in Manchester by Mike Leigh and 'Napszallta' (Sunset) by Laszlo Nemes, who directed the Oscar-winning 'Son of Saul'.