Has Justice for Women in India Improved?
by Yash Saboo
January 16 2018, 2:21 pm
Estimated Reading Time: 2 mins, 53 secs
In 1890, a case of a Bengali child bride named Phulmani, who died following brutal conjugal intercourse went to trial in the Calcutta Sessions Court. It was argued that the incident was in fact not rape because Hari Maiti, her husband, was simply exercising his marital right. Phulmani was a little over 10 years at the time of her death.
In 1891, a bill was presented by Lord Lansdowne, the then Viceroy of India. It sought to amend Section 375 of the penal code and increase the age of consent to 12 years. This bill was passed on March 29, 1891, and criminalised sex with a girl under 12 even within matrimony. Later, in Independent India, agitations by women's groups brought about the revision of the age of consent from 12 to 15 in 1949; this was subsequently revised to 16 in 1982.
Cut to 123 years later, in 2012 we came across the Nirbhaya gang-rape case which shook the country, sparked off widespread protests and led many women to break their silence over sexual violence that goes widely unreported in the country. As the nation demanded women's safety, the dreams of her parents lay shattered. Her father, who worked in a private company in Delhi, had sold ancestral land to help his daughter continue her education. She herself took tuitions to earn extra money.
While there have been many other legal interventions in the period between the two incidents, it was Phulmani's death that first stirred the national conscience on the age of consent and child marriage, and it was Nirbhaya's death that brought in a host of necessary and significant legislative changes. This also changed the age of consent from 16 to 18.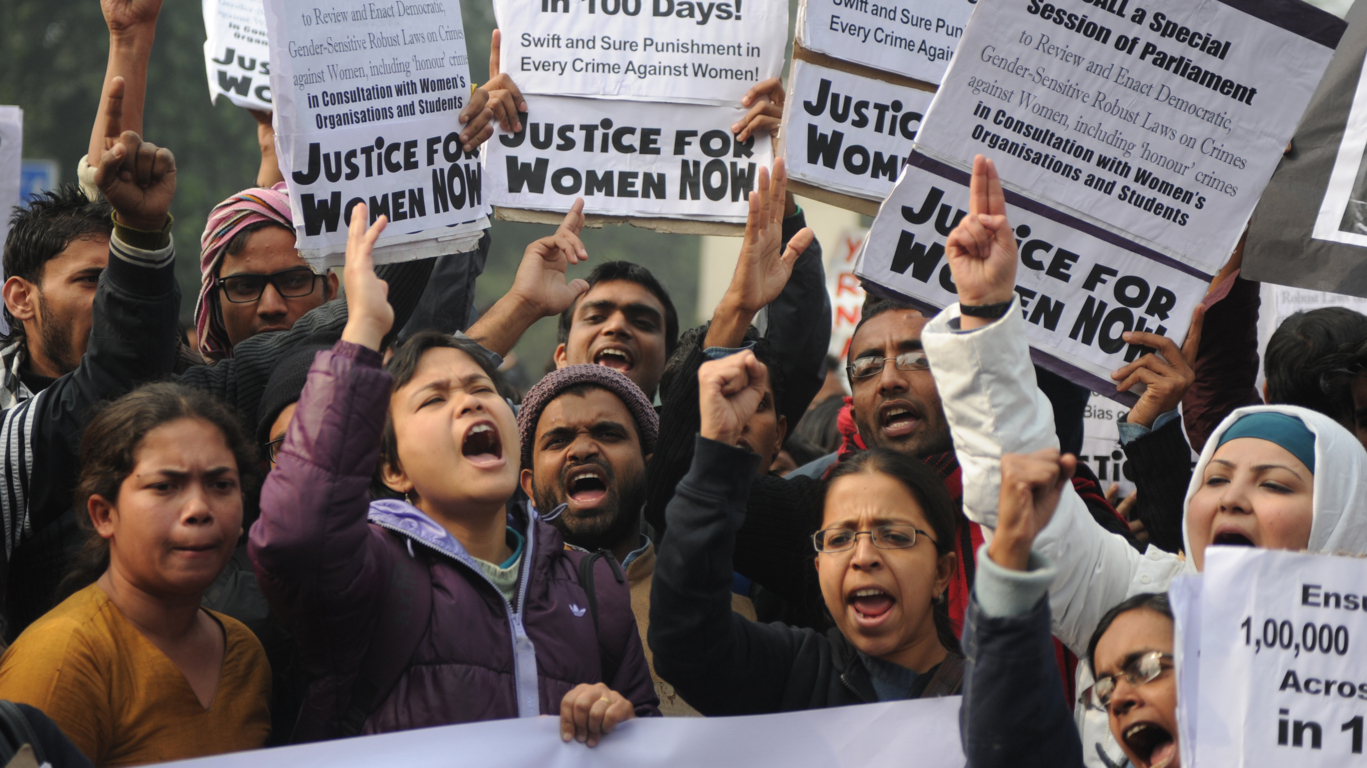 Source :UtahPublicRadio
Some other changes that were made were:
It introduced a minimum 20-year-sentence for gangrape offenders.
Those guilty of recurrent harassment or gang rape also became liable to the death penalty.
Formerly, those guilty of stalking or voyeurism could get away without a sentence. Now, these crimes are non-bailable and properly recognised within the Amendment Act.
The brutal acid attack of 16-year-old Lakshmi hit the headlines in 2005, especially because she was one of the few victims who sought justice for herself and all other victims. Earlier, acid attack was not even considered a separately punishable offense under the Indian law. This also made acid attack a non-bailable offense and government to pay about Rs. 3,50,000 to each survivor within 15 days of the attack for medical care.
Why is it that a woman has to first suffer before the society and the court of law opens their eyes and realises that a wrongdoing has occurred? They then comprehend the need to adjust laws accordingly. When it comes to women, a woman's right to life and dignity, guaranteed by Article 21 of the Constitution, is encroached upon by religion-infused moral notions of "cultural hygiene that women and only women must preserve". This needs to be changed.
Many Indians, particularly the survivors of crimes may feel that a lot of these laws and the amendments hereby made to them were late in the day. A whole lot of women have suffered brutally under a host of crimes, and continue to suffer today. While these laws are certainly a welcome move to boost the deteriorating position of women in India, there's a lot more that needs to be achieved. Higher conviction rates, Police, medical and courthouse sensitivity to women and an eradication of patriarchal and misogynistic mindsets may help reduce crimes against women.