The Women who rocked the World in 2017
by Yash Saboo
December 19 2017, 4:56 pm
Estimated Reading Time: 3 mins, 5 secs
Who ran the world in 2017? Women did. And the most powerful of them who brought a change to the society identified a new generation of icons, game-changers and gate crashers who boldly scaled new heights and transformed the world. They are each vibrant example of what it looks like to challenge the status quo and change the world. Women spent 2017 fighting for change and insisting that their perspectives be heard.
Megan Twohey and Jodi Kantor: New York Times investigative reporters Megan Twohey and Jodi Kantor are the most inspiring duo and they deserve a lot of credit for helping to spark this industry-wide reckoning. Their tenacity helped them break the initial Weinstein story and, along with The New Yorker's Ronan Farrow, they've painted a portrait of a serial predator who was able to use his power to prey on female employees and actresses in a methodical fashion. By meticulously chronicling Weinstein's abuses, these reporters have inspired other people to speak out and go public about the cultures of harassment in the workplace.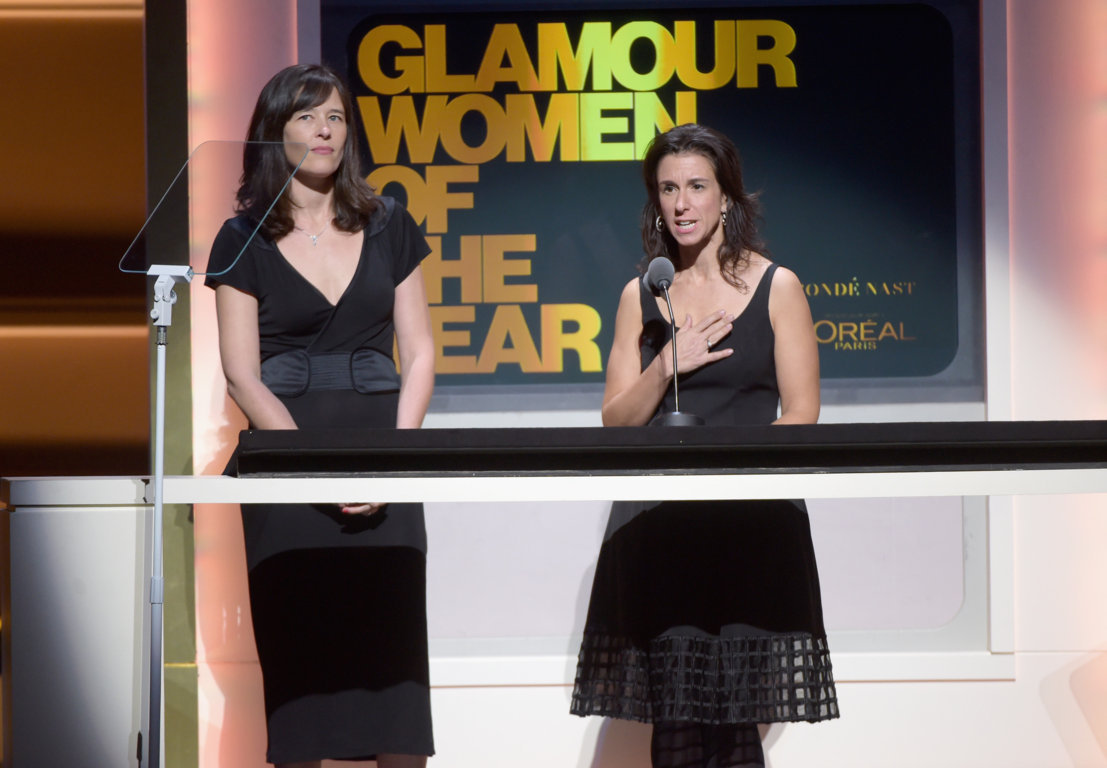 source:Bustle
Freada Kapor Klein: Kapor Klein decided to write an open letter to Uber — which she published with her husband — after a young woman shared an explosive account of sexual harassment at Uber headquarters. Kapor Klein is a venture capitalist, that means she makes money by betting on technology start-ups. Uber is one of those start-ups. She has committed to "impact investment" — businesses that can turn a profit while also making the world a better place. For too many years, she says, critics would question her on Uber, and she stayed silent. She tried to influence the company from the inside, though she didn't see a real will among leadership to change. While "Silicon Valley prides itself on pattern recognition," the letter said, Uber had "toxic patterns" that needed to stop. Kapor Klein wants the world to understand: Yes, she spoke out when others would not. But no, Uber isn't the only problem child in Silicon Valley. They just happened to get caught. This week she and her husband issued a statement to that effect, saying "the company deserves some room" to work on itself.
Tarana Burke: More than a decade ago, Burke was the one who identified the power of the phrase "Me too" as one that could help women. She founded the "Me Too" movement in 2006 because she, as someone who experienced sexual assault, wanted to do something to help women and girls — particularly women and girls of colour — who had also survived sexual violence. She's in the middle of working on a documentary, called "Me Too," that comes out next year.

souce:Kapor Centre
Melinda Gates: Something apart from stories related to sexual harassment, Gates continues her run as the most powerful woman in philanthropy as co-chair of the Bill and Melinda Gates Foundation. Her laser focus on health is having a real impact as she showed in the foundation's first "Goalkeepers" report which presented hard metrics behind the giving, but this did not divert her focus from helping women who have been sexually abused in the past. Maternal deaths in Ethiopia, for example, are down 57% since 1990 thanks, in part, to foundation efforts to get more mothers to give birth in health care facilities. She used her first post on LinkedIn to denounce workplaces for making work/life balance harder than ever for women and has spoken out against sexism in the tech industry.
These women and many unnamed are trailblazers who are the personifications of perseverance and success and are sure to inspire you to keep persisting in your own individual goals.