A Fond Farewell to a Cherished friend​ - his death is a profound Personal Loss
by Rinki Roy Bhattacharya
December 5 2017, 6:59 pm
Estimated Reading Time: 4 mins, 59 secs
"I was a little more than a boy when I first met Bimalda. It was at a premiere, that we first met. He was a soft-spoken gentleman and I still remember his interesting eyes. ​ By 1959 I was on my own with a small family and urgently needed work, and of course money. We met again at a dinner at the Ritz. Filmfare magazine had organised a talent contest. I did not go to the contest but attended the dinner later. I had to borrow a Jodhpuri from Tiger (Pataudi). Within a week of this meeting I got a call from Bimal Roy Productions that he wished to meet me. I rejoiced at the news and literally flew to meet Bimalda at the Mohan Studios.
Many of his assistants were assembled outside his room. Amongst them were Hrishida, Basu, Jhalani and S. Khalil. They told me that Bimalda was making two films – Bandini & Prempatra (a Hindi remake of the successful Uttam-Suchitra film, Sagarika). They suggested that I choose Prempatra as it was a good romantic role. For me there was no question of choosing. Uppermost in my mind was the irresistible desire to work with Bimalda.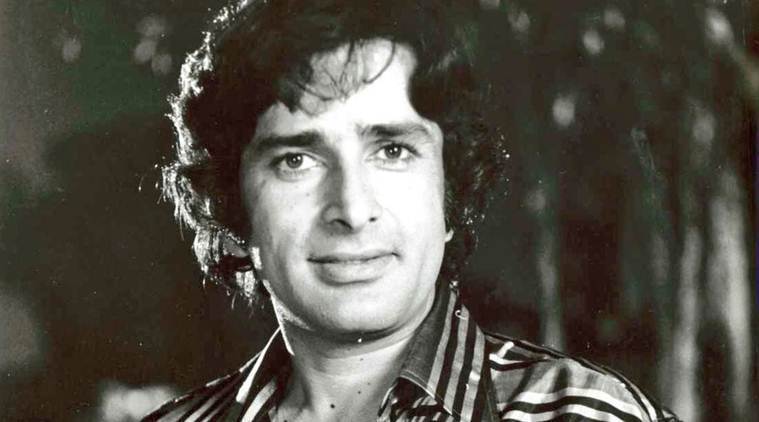 Finally, I stepped into his room. He was having a quiet smoke, after a long silence he said:
'Shoshibabu, ek picture banayega...I want you'.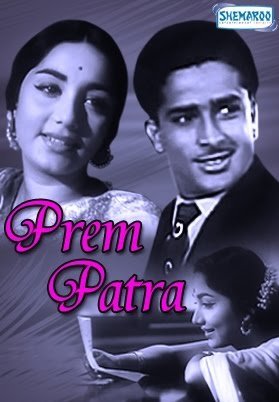 I said yes at once.
Since that day I knew we liked one another. I was young excited, eager to work with Bimal Roy.
When I came out I met his assistants who were still outside the room. They were curious to know.
Gulzar asked me: 'What happened?'
I answered: 'Dada is asking for dates'. 'For which film?' they asked.
After almost a month I heard that Dharam was to be cast in Bandini while I was selected for the romantic lead in Prempatra.
One day, Bimalda asked me how much money I expected. Quite frankly, I felt awkward about talking money with him. He sensed my discomfort and said:
'Alright, tell me how much money is B. R. Chopra Productions paying you?'
'Twenty-five thousand' I answered.
Surprised he asked: 'Are you sure they will pay you that much?'
'Yes, they are pretty big producers.' I replied.
'Alright, I will pay you the same.' he said.
Then shooting for Prempatra began. Being the shy man, Bimalda had forgotten to introduce me to Sadhana, the heroine. It was a big film, so we introduced ourselves. I realized that whenever Bimalda was pleased with me, I would get to share his tea, special tea made by his man Friday Ganpat. I was proud to share his tea. Later during the shooting of Bennazir, Meenaji was invited to share his tea. Both of us were proud to be held in his affection.
I must share about another interesting incident. I was going to England in 1961 and Dada wanted some ambience shots taken for Prempatra in London. I was touched by the incredible faith he showed in me. He explained that due to economic constraints and tight shooting schedule of Bandini, he could not go to London. He explained the required shots, made me write it down, gave directions in detail.
I protested: 'Dada, I have never shot a film'.
He simply said: 'I know you can do it. I have watched you on the sets and know you can do it. My man in UK will contact you, organise a camera but you take your own shots.'
'Alright if you say so', I replied. We took some shots and few of them were used in the film.
Prempatra did not do well at the box office. That made Bimalda feel guilty, I do not know why, and whenever we met at social gatherings, premiers or elsewhere he would say, "Phirse tumko lega, ek saath kam karega- you are one of us at BRP." Then Benazir was planned. I was signed for a major role. Again, he and I had our awkward moment when he asked me how much I would charge. I told him I needed money. To be honest, I did not have any financial support from my brothers or anyone else. I was living at Olympus Apt in the expensive Altamount area and it was tough to maintain a family.
Coincidentally, I was working in BR Chopra's Waqt at the same time as Benazir. He asked me how much they were paying me. I told him they were paying me a large sum, that I was signed for one lakh.
He said: 'I don't believe you'. And I asked him to check this up if he wanted to. He replied, 'No, I don't need to check it up...its fine by me.'
Bimalda and I knew and understood each other well. We would shoot all day and then he would ask me to pack up. I would reach home and almost immediately get a call:
'Dada has asked you to come back, one shot has not been done.'
Without question I would go back although I lived far away. Seeing me he would ask, 'You have come back all the way for me?' and I would say, 'Yes'. That pleased him immensely.
Once he was taking a crazy shot and I argued with him. He did not want to argue. He just turned his face away from me.
When the news of his death came, I was in the hospital. I went straight from the hospital to his residence. I felt strange. It was like losing a member of one's family. It was a strange relationship between me and Bimal da."
As spoken to Rinki Roy Bhattacharya for her forthcoming book, BIMAL ROY THE MAN WHO SPOKE IN PICTURES (Penguin Books) paper back to be released on January 6th 2018.