Clicking London
by Vatsal Shah
September 21 2020, 12:00 am
Estimated Reading Time: 3 mins, 31 secs
Vatsal Shah's photo-essay set in the British capital, where the only constant is change.
It's a megalopolis of change - changes for the better and for the worse. Now you might say that's true of any great city that must keep in pace with the times. If London's skylines are dotted with cranes and sections of roads are closed for repairs, then which metropolis isn't?
Trying to photograph vignettes of London during a one-year-long stay while studying photography at an institute, I learnt from my teachers to capture what my eyes see, without imitating or getting influenced by any images I may have seen before.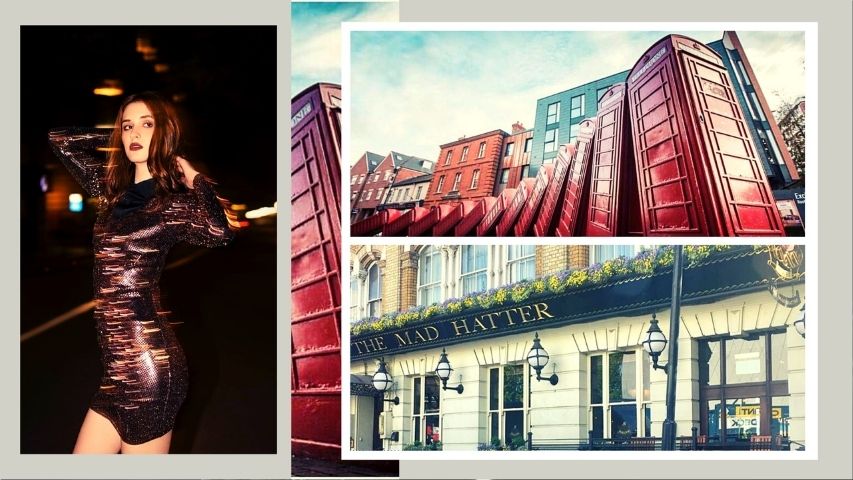 And while living in the suburbs - Hounslow amidst fellow Asians - I was to discover that in economic terms here's a true city-state, but in a way it is also a collection of boroughs loosely welded together.
Just an hour's drive away would transport you from the traffic to the scanty populated countryside. And just a five minute walk from one neighbourhood to another, would illustrate its unity in diversity.
Cleanliness is the key for the well-heeled, the parks are lovely, dark and deep, the shopping arteries - Oxford Street is the mecca for tourists - cushy hang-outs on high streets as if certain zones are reserved for the uber-rich. And as the Big Ben clocks on, the different stratae of income groups seek to be upwardly mobile.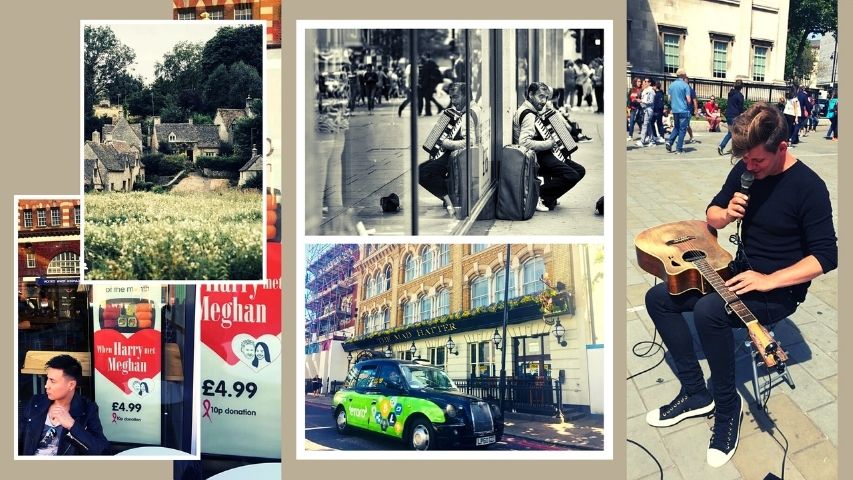 Some elements of old London are vanishing - the black cabs are few, the Ubers too many, the fire-red phone booths are an anachronism in the age of wifi and the gorgeous Edwardian-style homes are alternated by pizza parlours and Starbucks. History and the advance of the millennium call for equal attention.
Soho and Chinatown have been cleaned up - the modern Tate art gallery competes with the traditional National Gallery. Trafalgar Square is a riot of the young travellers sitting around the water fountains, the Buckingham Palace shines on in gold splendour.
On Christmas week, even the most crowded shopping precincts resemble pop-up fairy tale books. And throughout the years, musicians and singers (buskers as they are known at tube stations), strike up a tune at any spot, to earn enough for a square meal. Would that even be allowed here?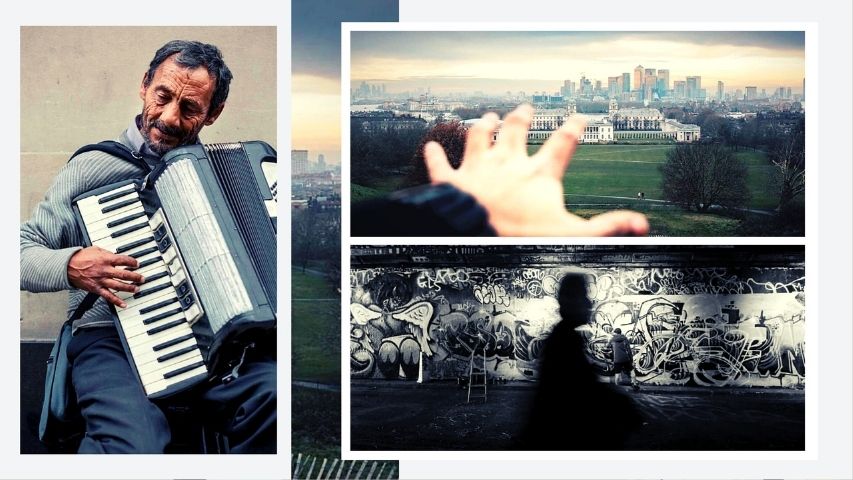 True, London is more cosmopolitan than ever before. In fact, in some areas the British are few and walk hurriedly. There are vestiges of racism, which linger on but then the blacks and browns aren't looked upon as if they tumbled in from some other planet. Arrogance, from what I could fathom, has been replaced by a degree tolerance.
The British as well as migrant settlers attempted to be self-disciplined, which is why the COVID-19 cases had come into some semblance of control. It is said that masks and social distancing had become a norm. However with the 'opening up', the cases are on a high again. By contrast, in Mumbai the high number of the virus cases continue relentlessly, without any evidence of a day's flattening of the curve. One of the reasons given is that we Mumbaikars have to practise precaution for our own well-being.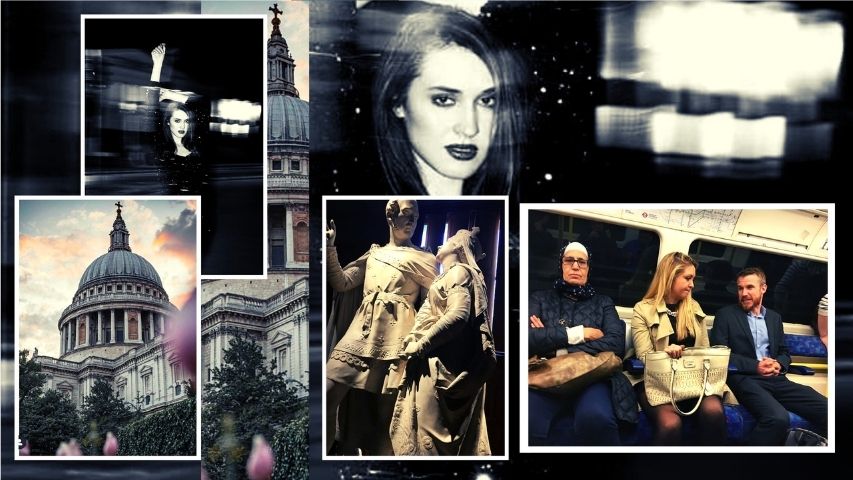 Aah, pardon the digression though. The point I want to make is that London is a camera-friendly metropolis. Rank strangers will agree to a candid portrait readily on the street or in a tube ride and you can wander around the city discovering its manifold beauty. Take St Paul's Cathedral, for instance, which offers a new perspective from its diverse architectural angles.
Regent's Park stretches on verdantly; the Primrose Hill offers a bird's eye view of the churches, mosques and temples radiate faith, Camden Town is the spot for funky graffiti and the narrow, paved alleyways are constantly surprising and inspiring.
Admittedly, I haven't clicked an iota of the city in its many moods, ranging from the placid to the restless. How could I? Anyone visiting London, hopefully some Covid-free day, shouldn't expect to see a city frozen in time. They would have to put their watches on fast-forward quite a bit.