Days of the future past: Subhashini Ali
by Subhashini Ali
March 23 2021, 12:00 am
Estimated Reading Time: 7 mins, 17 secs
Subhashini Ali recalls a time when she saw the role of the police and administration with clarity and how she was convinced of the truths of class outlook and class rule.
The years 1969, '70, '71 flow seamlessly into each other. In July '69, I returned to Kanpur from college in the US, determined to join one of three communist parties. Communist Party of India (Marxist) leaders, arrested soon after the party was founded in 1964, had been released before the l967 elections, after which the party was able to lead coalition governments in Kerala and West Bengal.
Soon after my return, I visited Calcutta. It was a heady time of intense discussion and debate. The CPI-M was trying to implement its line of using state governments as 'instruments of struggle'. In West Bengal, the police were not allowed to intervene during a wave of strikes, gheraos (a word that came into existence at this time) and agitations. And, as a result, in hundreds of small and large industries, workers could increase their wages, which were pitiful.
In Kerala, the government was able to give relief to the workers in the coir and beedi industries and also to the agricultural workers - and begin implementation of radical land and educational reforms, laying the foundation for the 'Kerala model of development' in the teeth of bitter opposition from vested interests. As a result, the E.M.S. Namboodiripad government was dismissed in July 1969. I was fortunate enough to stand on the sidelines of the mammoth rally that the CPI-M organized in solidarity with the people of Kerala when EMS arrived in Calcutta, a day after he demitted office. To see the flooding of the Brigade Ground by thousands of the rural and urban poor, who turned it into a sea of red flags, was a revelation.
Back in Kanpur, after having decided to work with the CPI-M, I took a rickshaw one very hot afternoon to a gully off the Mall Road, which was, of course, very much part of my world of privilege. A gully adjacent to 'our' dry cleaners led to Kurswan, a lower-middle-class locality of houses crumbling under the weight of ever-increasing generations of joint families and their growing unemployment and poverty.
Comrade Ram Asrey, the district committee secretary of the CPI-M, lived in one of these. He had recently returned to Kanpur after having been externed for three years. A great orator, a gifted writer and a voracious reader, for me he was and remained the ideal communist leader. He guided me into the world of the working class of the city, taking me to gate meetings after which we would sit and chat with trade union comrades, working class militants and ordinary workers in the teashops that clustered around each mill gate.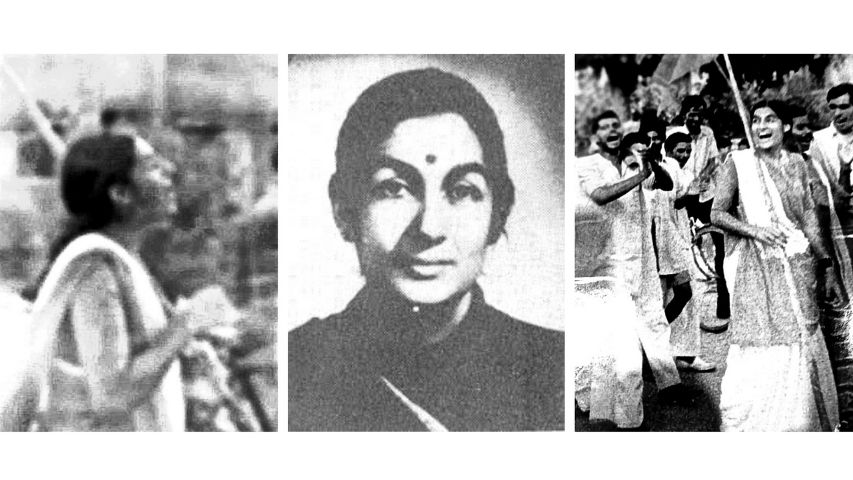 I had always lived near the mills. The hours of our days were divided by the sound of the mill hooters that marked the passing of shivering bodies making their way to work on dark wintry mornings, and flushed faces and tired bodies going home in the hot summers. All around the city, shifts were always starting and ending, tea was constantly being made on small stoves. Beedis and smoke made the air pungent. This was a familiar world but distant from my own. Now I was trying to become part of it. The one thing that changed forever was whether I could completely be part of that world or not - I took my place on its side of the divide.
In early 1970, Comrade EMS visited Kanpur for three days to meet with the district committee of the still fledgling CPI-M. He stayed in our home on Asrey's request. This was not as strange as it may seem. My parents, though critical of the communists because of their violent distaste for Subhas Chandra Bose's relationship with the axis powers, had a great regard for all freedom fighters and, of course, EMS was one of them. My Malayali mother was very supportive of the role EMS had played in transforming hidebound, caste-ridden Kerala society. EMS was happy to stay with Indian National Army veterans.
He had no problem engaging in long conversations with an extremely opinionated and argumentative young person like myself. He told me that I should join the party and when I made some facile comment about 'losing my freedom', he said, "You can always leave! It's not like a marriage." I filled the party form before he left Kanpur.
In early 1970, Asrey as leader of the Suti Mill Mazdoor Sabha gave a call for organizing a movement to force the government to nationalize and re-open the Victoria Mills. Most of the other unions opposed this as an adventurist move but the unemployed, desperate workers started coming in increasing numbers to the mill gate where we held regular meetings. It was decided that we would organize a jail-bharo in support of our demand and each day batches of workers from other mills would court arrest.
A completely novel idea was that a batch of women would also court arrest, and I was given the responsibility of organizing this. Every afternoon, I would set out from our home, which was hardly 200 meters from the mill and head for the bastis and ahatas where the Victoria Mills workers lived with their families. Our opponents and the press had a field day - 'Sahgal mill bandh karvaye, uski beti chalu karvaye' was their derisive slogan. But the workers and their families were much more generous, as most working class people tend to be. Also, my mother was a much-loved doctor who treated the poor every day of the year except on Holi and my father too was not seen as an 'anti-worker' officer. I was a strange sight for them.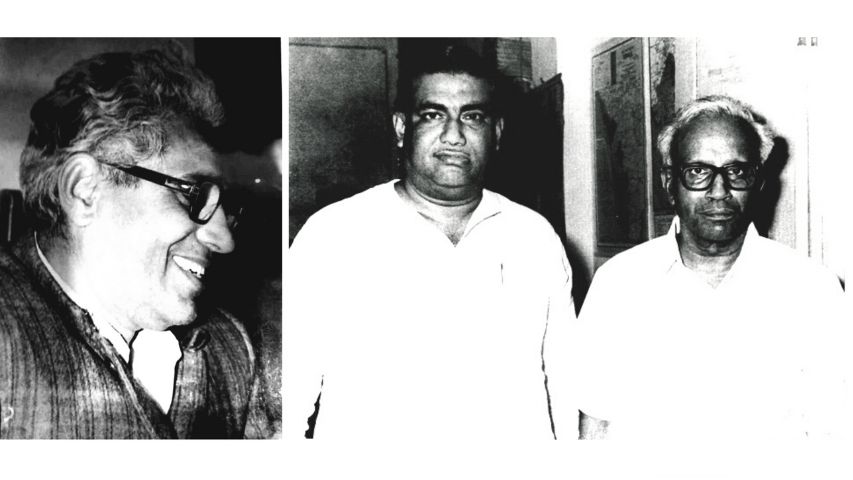 For two weeks, I trudged around from ahata to basti. I saw poverty, appalling living conditions and, in the midst of unbelievable chaos and dust, the humor and generosity of those whose deprivation was so obviously linked to my own prosperity and privilege!
Finally, more than 50 women of all ages agreed to court arrest along with me. Our procession from the mill gate to the district court, where we courted arrest, was an unusual sight and thousands of people gathered, some to cheer and others to gape.
We were sentenced to a week in jail and this created quite a stir. Many unions and organizations came out in support of the workers and, soon after we were released, the chief minister, Chowdhry Charan Singh, who had little sympathy for industrial workers and none for unions, persuaded the Central government to intervene and nationalize the mill. This was a historic moment and a great victory. I remember taking part in a victory march around Kanpur organized by Asrey that lasted for the entire day and covered about 15 miles.
I also started working in the JK Rayon Workers' Union and, later that year, helped to form a union in the IEL Fertilizer Factory owned by the British ICI. There were strikes in both these factories and the workers won some significant gains. Just before the IEL strike, I went to jail alone for the first time. I was arrested at night along with two male comrades and the huge and intimidating witch-like shadow of the woman prison guard fell on the wall. She turned out to be a very kind woman!
A third strike that year was that of the JK Jute Mill workers, demanding a wage increase of Rs 30 similar to what the West Bengal jute workers had won - the largest wage increase ever! During this strike, I came in close contact with workers from Bihar who lived around the mills and constituted the bulk of workers and I also met Ramrati, one of the few women jute workers that were left. She was barely 4.5 feet tall, thin, wiry and very militant. She would stand outside her room at dawn, before the first shift started, holding a phukni (an iron tube used for lighting the stove), threatening to beat any strikebreaker that crossed her path to pulp!
What I saw of the role of the police and administration made me more convinced than ever of the truths of class outlook and class rule. Comrade Jyoti Basu's refusal to allow the police to be used as strikebreakers and management goons took on a new meaning. The dismissal of the West Bengal state government was certainly a response to its upsetting of the class apple-cart.