Fly in the ointment: TRP's
by Vinta Nanda
October 18 2020, 8:30 pm
Estimated Reading Time: 12 mins, 25 secs
When 'life' jives with storytelling evolution happens, writes Vinta Nanda
Raj Kapoor said in a documentary film made by his daughter Ritu Nanda, "Money, position and success - all are secondary. The basic thing is tomorrow: the knowledge and promise that tomorrow will be better than today. Nothing else matters."
Stories give structure to life and life offers substance to stories in return for it. 2020 is the inflection point for the business of media and entertainment. There are challenges ahead and many lessons to be learnt; the chief among them being, 'Content is king and 'Spectrum', belongs to the public'. It's time research methodologies, technology and strategies are able to achieve the objective of making contemporary storytelling enabling so that it flourishes and impacts audiences in profound ways. People at large engage with and absorb content, which allies with their aspirations, guides their evolution and inspires them to galvanize change for themselves and in their surroundings. In principle, everybody in the business of media and entertainment will agree that the purpose is to transport ideas - concepts and latest innovations - to consumers so that people living in the remotest corners of the world can leverage the information to progress. The vehicle is the story and/or reportage.
Today the world is in turmoil and the reason for it is that the stories we have been telling for the last two decades speak down to people. It is time for us to realize that there is dissonance when content, which should resonate and echo the sound of our times, either looks up at its viewers or down upon them.
Much has already been discussed about rating systems, which were adopted in the 1990's. Also the transitions from AC Nielsen to TAM in 1998 and then when BARC was instituted in 2014 – which also led to steady increase in the numbers of people's meters from 2000 to 40000 over the years. The measurement systems at every stage of the growth of the industry were improved to achieve further accuracy and there is no doubt about that. However, what got successively overlooked was how the systems devised at every stage, compromised creativity and the art of storytelling.
In the year 2014, we made interventions in a series running on a newly launched channel Sony SAB – the channel was modeled to appeal to rural audiences. Our baseline - among 3000 respondents spread across five cities in Uttar Pradesh - informed us that over 80% were watching the channel regularly. Persuasive messages on preference for son over daughters and maternal and child health were seamlessly integrated into a medical drama Hamari Sister Didi. The objective of the research was to understand how viewers, primarily underserved lower socio-economic categories, respond to compelling storytelling and whether television entertainment as a form of communication influences change in their attitudes and behaviors, which are otherwise deeply rooted in tradition.
By the time the study was completed, Sony SAB was declared as having failed and all the shows commissioned by the network were taken off air and replaced by reruns of old shows produced by the flagship channel Sony TV. We informed the teams about the study we had conducted and argued that if on a scale that was less than 5000 people's meters across the entire country, they could arrive at an assumption that their channel had failed, then how do we justify the data, which proves otherwise and reveals that on a scale of 3000 respondents in five cities of only one state, Uttar Pradesh, over 80% were watching their channel? After much discussion was had, we discovered that TAM did not have even one people's meter in rural India at the time. However, almost simultaneously what happened was that the move from TAM to BARC was made and the numbers of people's meters were revised to 10000, of which fortunately 2000 were now in rural India.
Then again, in 2018, on a grant from the Bill and Melinda Gates Foundation (BMGF), we worked on a project in partnership with Hollywood Health and Society, Norman Lear Centre, University of Southern California Annenberg, to study the impact of popular storytelling on audiences with regard to family planning issues in the states of Uttar Pradesh and Bihar. This time we forged a partnership with BARC – Mr. Patho Dasgupta who was the CEO and we, decided to align throughout the study period, which was about one year.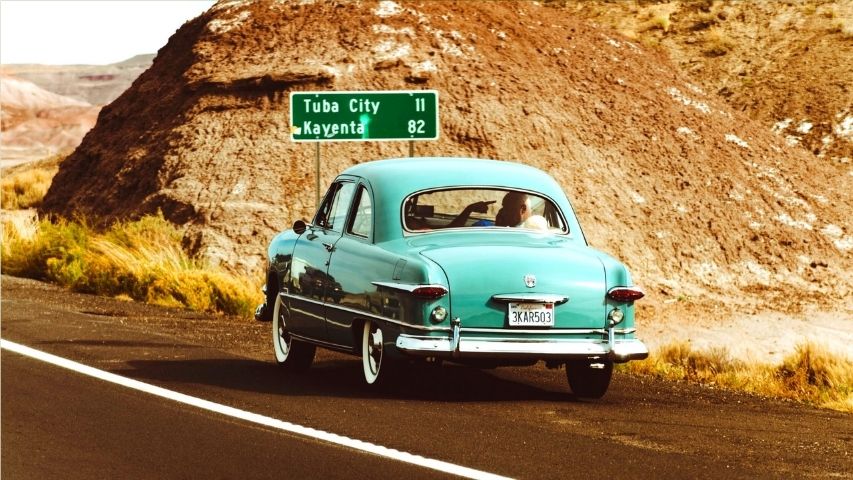 The objectives of the study were to increase knowledge about the benefits of child spacing, delaying child marriage and childbearing, influence attitudes, norms and self-efficacy of the target population in a positive direction to delay marriage of females till at least 18 years of age, test the efficacy of short duration, high-intensity story interventions in popular and mainstream television to affect change in deep-seated beliefs and behaviors and advocacy for sustained story interventions with out-of-the-box, low-cost innovations.
Efforts were made to reach out to several demographics and thus, interventions were made in different genres of television programs e.g. Reality Shows, Comedy shows, Fiction drama and Talk shows. I'm sharing with you the qualitative output of this research implemented, which revealed to us the following facts:
Entertainment other than TV is limited everywhere because there were hardly any cinema halls in and around the localities visited. Women felt it was status symbol to say they do not watch TV as they are too busy, but when prodded admitted to be watching drama on television - the fear of admittance to watching TV came from the fear of acknowledging openly that they indulge in pleasure. And, too much crime reporting on television builds fear and makes men hesitate to give freedom to women.
Mobility of men v/s women - Boys who are working in cities are beginning to demand educated brides, therefore girl children who are educated find better matches. Men carry progress back with themselves - urban behaviors and lifestyles every once in a year when they visit their villages. Women are starting to travel once in a while along with their children when they go to visit their husbands and they experience independence and nudge change towards progress in their own villages when their return. People generally lack mobility, especially women, for whom it is unsafe to leave their homes to go to work or shopping. Women's dependence on their fathers, brothers and husbands is not as much the result of a need to perpetuate patriarchy but also because of there not being safe spaces for them to negotiate their lives independently. Weekly visits to markets are windows to the world for women and it is the men who decide what needs to be bought, including what the children and women wear.
Men and women in India don't communicate enough - There is almost no communication between husbands and their wives. There is too much formality between the mothers-in-law and daughters-in-law. Sisters-in-law don't have conversations with each other because they fear their mother-in-law's and they are afraid to upset their husbands. Most married women long to go to their parents' homes where they are able to have conversations with their mothers and sisters with greater ease. A woman enduring pain is looked upon as sacrifice and it is applauded.
People at large still prefer having sons against daughters. Women mostly stuck to socially desirable responses on son-preference/valuing girls belief-based questions but data showed otherwise. The reason for preferring daughters over sons is no longer that sons will be their anchors during old age but that bringing up daughters and keeping them safe is a herculean task and then getting them married is expensive.
Girls at very young ages are mothers and wives - Girls from the age of 8 onwards are given charge of babies (their younger siblings) to take care of as their mothers work: they collect water, wash, cook, clean and produce more babies. Little girl's cart around baby brothers and sisters, some call them their behen beti's and bhai betas. Young girls and women accept all that they are asked to do as normal. Women generally believe that to question or show curiosity is not a good thing. Women never sat at the same level as males (i.e. an ordinary chair). The researchers were constantly asked if we were married and got strange looks for lack of symbols of marriage (sindoor, bangles etc.).
Aspirations of the people are high and men and women aspire to be like city dwellers and educate their children who they believe must escape the drudgery that they face. Most children go to school. People invest most of their earnings in educating their children but overlook nutritional and health needs, especially when it comes to girl children.
Both men and women admire liberated city dwelling women.
The reason why I have elaborated above is to bring to notice that feedback like this is never given to content creators who are actually the frontline workers of the industry of media and entertainment - producers, directors, writers, actors and the various other creative people collaborating to mount a television and documentary series or news report. If qualitative feedback were provided to content creators regularly, the whole universe would change dramatically.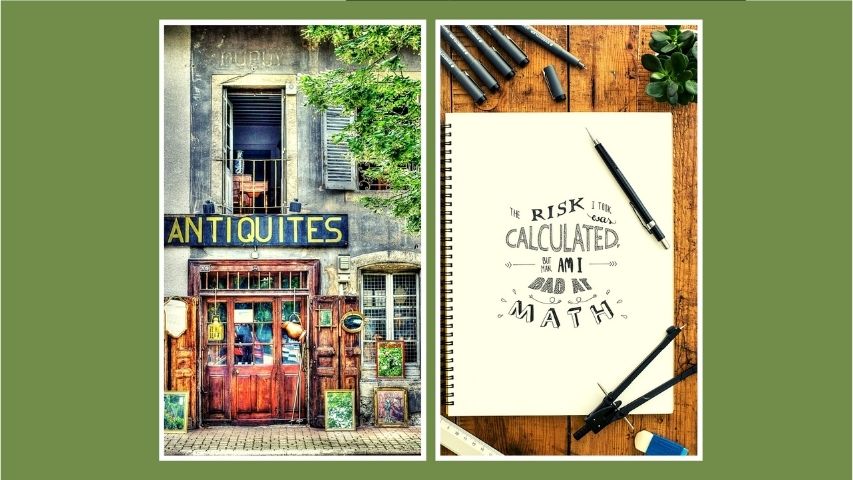 It's time now for us to acknowledge that indicators enabling sales and marketing teams cannot be substituted for indicators that are shared with storytellers. In fact an industry of storytelling obsessed with numbers is an oxymoron - data shared presently is distracting and diversionary, it corrupts content.
We have seen for over 20 years now, how people's meters have aided and abetted the deterioration of content. The methodology followed by BARC may have helped sales teams and marketers by providing them access to audience movements during the broadcast of their shows in real time. But we have witnessed what this access, when it was given, did to content. While news channels watched audience swings in real time and anchors and reporters were asked to change positions on issues simultaneously, general entertainment channels were asking stories to be written overnight. E.g., if audiences swayed to the Naagin or the Daayan on one day, producers were asked to add similar characters to their stories within hours before telecast; that they made absolutely no sense to on-going narratives is a question better ignored for now.
This insanity has led to the anarchy we are experiencing in content creation today. Producers weren't able to lock stories till a day before broadcast. Shootings were being organized in the middle of the night to catch deadlines and writers, performers, directors, including DOP's and creative directors, were harassed in the worst of ways.
Have you heard anything as monumentally batty as that? Can you even imagine the torture that was inflicted upon content creators? Many had nervous breakdowns, some quit the business and others just swallowed the shame because when they questioned the nonsense being asked of them to perform, they were labeled as troublemakers and systematically and ruthlessly excluded.
According to BARC, 31 per cent of TV viewing households had paid DTH, 13 per cent had free DTH and 44 per cent had digital cable. The idea of multiple TV homes reached four million households in 2018 (India Brand Equity Foundation). These are staggering numbers on which audience measurement can happen and the 40000 people's meters that are presently there is therefore no match in contrast.
It was in 2017, and in the midst of our second study, when Mr Dasgupta had proposed for BARC to adopt Return Path Data (RPD) as an additional methodology because digitization was rapid and it would make the ratings process transparent. With such a wide spectrum of data availability today, people's meters are redundant and unfortunately that is the elephant in the room that, rather suspiciously, nobody is addressing.
When the purpose is to observe viewership habits and trends, then subscribers of digital television carriages are way more than are required. But, the problem as a matter of fact is that the advertising revenue of Rs 40000 Crores today, is precious to the most powerful stakeholders in the game and they do not want to share the pie with other, and new, players.
Obviously, "This is what audiences want", is told to everyone who offers to make sense of things and some random numbers are shown to substantiate claims. Sans a few people who have stood their ground, almost everybody else, some very accomplished, respected and qualified, have taken part in this derangement, which has led to what we are faced with today.
Everyone knows that a system (regulated) that democratizes the universe of storytelling is the need of the hour. The top guys in the business are aware of what needs to be done – it is to bring to an end, the hegemony of vested interests.
Are we sure the content produced enables viewers or is it crippling them, is what should be measured along with the reach, for decisions to be made. With subscriptions giving the system a wide view of viewership numbers, multiples of Randomized Control Trials (RCTs) must be conducted in different parts of the country among diverse demographics and this should be done consistently. RCTs supply quantitative as well as qualitative data and it is the latest and most rigorous available methodology to measure the impact of storytelling upon behaviors and attitudes of consumers.
Advertisers of the future will 'have' to find a fine balance between the numbers of people their message reaches and the quality of the carriage that transports it to their consumers. BARC 'must' inform its clients about viewership habits along with qualitative data about the way in which audiences are responding behaviorally to the vehicle that transports the advertisement.
And this, what I'm saying, is not rocket science – the best of economists across the world as well as development agencies and foundations are using RCTs as methodology to gauge consumer attitudes and behavior. However, to round up I must share this anecdote, which is telling and how.
A middle-aged man we met in a faraway village of Uttar Pradesh during the research in 2018 runs a tiny paan bidi shop. He is the father of three daughters, two of whom are married. He asked me what I do for a living and I told him that I was a television writer. He looked me up and down and asked me a simple question, "Toh tu apni kahani kyun nahin batati? Meri betiyon ki fail kahani kyun baar baar batati hai" (So why don't you tell your own story to the world? Why do you tell the failed stories of my daughters' to audiences over and over again?).