Gas-lighting: The News Normal
by Vinta Nanda
September 18 2020, 7:10 pm
Estimated Reading Time: 8 mins, 32 secs
Vinta Nanda analyzes the news media as it stands today and what it can achieve for its mass audiences if it so chooses to do.
The news, in layman terms, is the transfer of the supply of information from the place at which an event takes place to mass audiences through structured and regulated mediums. Debates and discussions are what follow the events, which resonate; and their intensity depends upon the impact that a story has had on the consciousness of audiences. Representatives of several sections of a society appear and offer their points of view in them.
Right? But that is not how news happens in India.
Most debates and discussions should ideally be reflective of the diversity of a country, of conflicting views, opinions and perceptions that prevail at a point in time and surrounding an issue. They must, as a matter of fact, especially in a country like ours, reflect the disparities between the privileged and underprivileged, lower and upper castes and the several classes, so that interactivity between differing sides makes one sensitive to the other.
But unfortunately instead, in a bid to gain eyeballs and to make itself appeal to one particular socio-economic segment at a time for solely commercial purposes, the entire media in India has divided itself into many parts by class, region, language and so on. While classifications by region and language make sense, the selectivity practiced while providing information to different audience' segments is downright biased.
So, there is no question that audiences are by and large left to arrive at their own understanding of events on the basis of the variegated facts surrounding the stories that are informed to them. As a matter of fact, it has become impossible to gauge how the world at large perceives things to be, unless and until as a consumer of media, you have all the time in the world, and the inclination, to watch and read the many streams that are relayed simultaneously and 24/7.
Your complacence, which is not fair to say, or your inability to spare the time, inadvertently, makes you a victim because you have become a parking lot for information that a certain 'kind of media' assumes it is entitled to impose upon you as an individual, family or community. It's the language you speak and express in, and your consumption habits based on the economic strata that you belong to, which determine the depth of discourse that you are made eligible for because analysis is taking place around the clock - there is a market that measures your potential to spend, which is studying you along with your peers and community; accordingly, you are administered that storytelling, which brackets you and holds you captive. All this is for the hypotheses of a tyrannical marketing community to be able to monetize its many products.
A combination of the idleness that the COVID-19 crisis brought upon us, and the recent tragic death of Sushant Singh Rajput, compelled me, who am an English news consumer by making, to view things through a different lens. I added some Hindi News Channels to my list. From NDTV 24/7, CNNIBN, Times Now, Republic and India Today channels, news media that have their own proclivities, I made the effort to include Aaj Tak, Zee News, NDTV India, Republic Bharat and other channels to my routine. While the decibel levels of NDTV 24/7 and NDTV India coincide, there is, as they say a 'zameen aasman ka farak', between the rest of the channels and their Hindi counterparts.
Why would that be? I asked myself.
Because the ways in which audiences process events are different, was the answer. And, is that fair? Obviously not!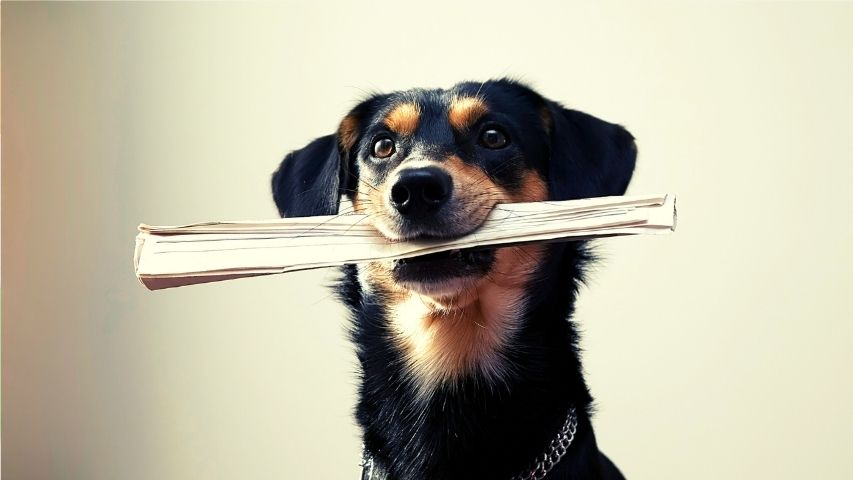 Should not audiences across all cultural, linguistic, class, regional and caste divides in India be represented in discussion and also be at the receiving end of all the available information?
I went even further. Facebook Watch has caught my attention. A big number of YouTube channels and Live Feeds stream on Facebook Watch and that is just another untold story that will surprise you.
There's no question that these channels, which I found, are funded and also earn revenues. And yes, they are carefully and strategically targeted to mass audiences that don't have access to television – also to the several consumer segments in India that mostly access information on their smartphones because despite owning television sets, most of the day in their villages and towns are exacted long hours of electricity outages. The spread of one smartphone per household (estimated to reach 760 million users by 2021), is far greater than the reach of one television set per household (out of the 298 million households in India, 197 thousand households will own television sets by 2021 as per reports).
This said above, is where the problems lie; and this is what gives politicians edge over their voters.
The audience segments addressed by YouTube channels and Live Feeds belong to a particular and large section of Indian society, which has leapfrogged admission to the news-culture, to debates and discussions, which have evolved over the last three decades. This segment coincides with the population that is yet to be privileged access to top class education, healthcare and overall development. The consumers here are big in numbers and they, if one were to study them scientifically, constitute the most important voter base for any politics in the country. And, if you haven't experienced what goes on in the universe of unregulated territory, you will not know how much more one-sided the discourse has become than it is in so-called regulated territory.
This is the universe in which there are many stars. There is Varun Kapur and there are others who are self-appointed investigators of a tragedy that India is obsessed with at present. These men and women were the first to analyze leaked pictures and videos gathered from Sushant Singh Rajput's house on the day of his death. They studied them frame by frame and arrived at conclusive theories e.g. the one with the man, wearing a cap and a black T Shirt, walking out of the scene of the suicide/murder with all the evidence and the one alleging there were two dead bodies on the stretcher, which was taken by an ambulance to Cooper Hospital in Mumbai.
Many conspiracy theories have subsequently emerged from among these YouTube channels and Live Feeds before Television news, e.g. the Republic Channel, dovetailed them to its raucous primetime debates. Former assistants, drivers, trainers, guards and managers of the late actor, were sought out by them and brought to light. These people addressed thousands of subscribers and followers and placed their own understanding of what they believed had happened on the fateful day. The narratives of these YouTube channels and Live Feeds still continue to unfold; the subscribers and followers are growing exponentially along with the suspense surrounding the actor's death. And, Bollywood is the background against which this reality show is set.
There's a person called Advocate Vibor Anand, you have to listen to. His Twitter handle is @vibhor_anand and he has 87.9K followers. He speaks confidently about what he claims to be in the know of - on various channels including Varun Kapur's.
He takes names of respectable people to corroborate his claims. There is no limit to the lengths he goes to. It's frightening because the followers at the other side are lapping up everything he says – the comments section tells you how engrossed they are and hyper interactive and engaged as well.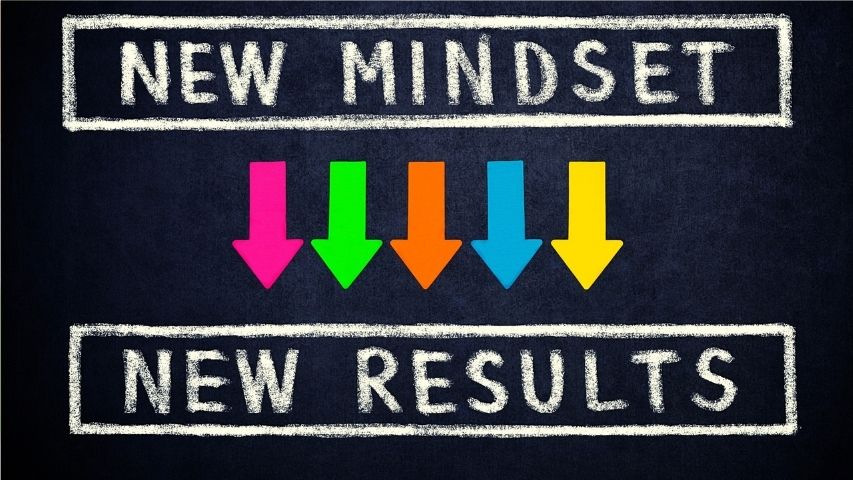 Among the many newborn to stardom on this 'new media' revolution are Ishkaran Singh Bhandari and Ujjawal Trivedi who have gained big numbers of followers and subscribers in the last three months alone. Fortunately they report on facts without beefing them up with their own impressions – and on the other hand, ironically, the facts they tell are skewed and it is worrisome.
Ujjawal Trivedi comes alive practically by the hour, to update his followers on the latest about the ongoing probe – mostly informing his audience what is being reported on the Republic channel simultaneously. More channels by the names of Pyara Hindustan, Capital TV, Hindutva Se Hai Hindustan, Bhartiya Sena, YT TV, Live News TV and others are what I will leave for you to go see and form your own opinions about.
The questions therefore, that arise are these:
Why is it that when there is such a powerful pipeline of regulated as well as unregulated news media, we are not able to bring about the much-desired change that India is waiting for to happen?
Why don't we use this revolution as an opportunity that will empower people, across the country, to demand accountability from their governments and to actualize development in terms of education, health and sustainability?
If the aim here is to save India's youth from drug abuse, shouldn't the discussions be about what it is that is luring them?
Should the media not be discussing the hopelessness that engulfs a young mind when it sees no future for itself?
Should it not be analyzing how their own peers losing jobs today are impacting the youth?
If the aim is to clean Bollywood and to put an end to nepotism and exploitation of young girls and boys - shouldn't Kangana Ranaut be a case study in discussion across all media?
Shouldn't the patriarchy that surrounds the absolutely unfair career journey she claims to have been subjected to, be discussed in its totality?
Shouldn't we try and understand through debate as to why most Indian girls have to run away from their homes when they desire to realize their dreams and why they don't have the support of their parents?
Most importantly, shouldn't Indian media be getting under the skin of the problem and find out why many Indian girls don't have the courage to reach out to their own family for help when self-appointed mentors force drugs upon them, abuse them and wreck them with violence?