Give peace a chance
by Khalid Mohamed
February 4 2021, 12:00 am
Estimated Reading Time: 10 mins, 0 secs
Khalid Mohamed in conversation with the eminent filmmaker and documentarist Ramesh Sharma on his new feature-length documentary, AHIMSA: Gandhi – The Power of the Powerless, and more.
Since decades, he's been a friend, without so much as a mean bone in his body. It was a learning experience to work with him on a Doordarshan series back in the 1980s titled Portraits of Directors. Some of these episodes - including ones on Manmohan Desai and Bimal Roy are accessible on YouTube.
Whenever I'm in Delhi to this date, a slap-up Chinese lunch and rat-a-tat conversations on cinema are a must. Last year, sometime in February, we had resolved to collaborate on a film script dealing with a topical political subject but alas, the pandemic brought that to a grinding halt.
Meanwhile, Ramesh Sharma has completed his mega-documentary - AHIMSA: Gandhi - the Power of the Powerless, crying out loud for the imminent need for peace, inclusiveness and co-existence. Now that it has been finessed and was lately shown at India's International Film Festival of Goa, my first kickstart question is: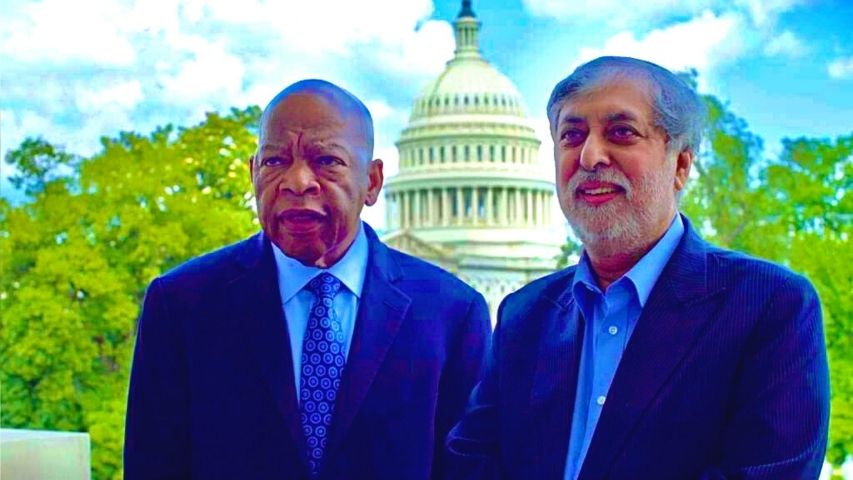 Can you tell me about the germinating point of AHIMSA?
On October 2, 2019, the world was going to commemorate Mahatma Gandhi's 150th birth anniversary. To mark this historic milestone, I decided to produce and direct a feature length documentary, which profiled the lasting tenets of AHIMSA: Gandhi - The Power of The Powerless.
It took me over three-four years to raise funds. I was convinced that the Gandhian influence in some way still spoke to the conscience of the world as nations grappled with intractable problems and as societies struggled to give the marginalised human dignity and restore fundamental human rights.
I envisioned the film to narrate the impact of the Gandhian message of non-violence worldwide; how it inspired Martin Luther King Jr., and the Civil Rights Movement in U.S.A., the Solidarity Movement in Poland, The Velvet Revolution of Havel, the Anti-Apartheid strife in South Africa and Nelson Mandela's fight against injustice, oppression, racism and his struggle to restore basic human rights and dignity for the coloured citizens of his country.
In sum, the film I planned decoded the power of non-violence and why it remains relevant to this day. To give the film credibility, I needed to interview world-renowned scholars, biographers, as well as close family members of Mahatma Gandhi and Nobel Laureates such as HH The Dalai Lama, the former Polish President Lech Walesa, and iconic civil right activists such as Congressman John Lewis and Rev. James Lawson.
It was also needed for me to weave rare and archival footage, photographs, inspirational songs, to put together a compelling and powerful narrative of the impact of Ahimsa - non-violence, in some of the seminal political movements of the 20th century and its continuing relevance for contemporary times.
I wanted to make a film with a global arc as its canvas to underscore why Ahimsa remains the most powerful tool, worldwide, for conflict resolution and creating an inclusive society.
Could you tell me how you managed interviews globally and the use of the rousing music soundtrack?
When you are working with a small-budget but a huge ambition, you need to be innovative, cash all the IOUs you have and get a great visual researcher who can help you locate footage and photographs, which are in the public domain. Of course, you also need to buy rights from established archival libraries like Getty Images, AP, BBC, Czech TV, Films Division and Presidential Libraries in the USA.
You also need a music researcher, working with your lawyer, to clear music rights and negotiate them at prices you can afford. So for instance I couldn't afford the original Joan Baez number, Birmingham Sunday, but we got a cover version. And then of course I was lucky to know Anant Singh, a friend of Bono, who had recorded with A.R. Rahman the song Ahimsa, which, as you know, since you introduced me to Rahman, I used as the end credit titles song. Of course all the Indian songs were recorded in Kolkata by a very talented music director Debojyoti Mishra.
I was also blessed to have a very dedicated talented technical team - a brilliant cameraman Nitin Upadhye and an equally talented editor Yamini Upadhye. And exceptional producers Uma Gajapati (my wife), Sanchaita Gajapati and Jean Luc Berlot. So it was a lean and mean team.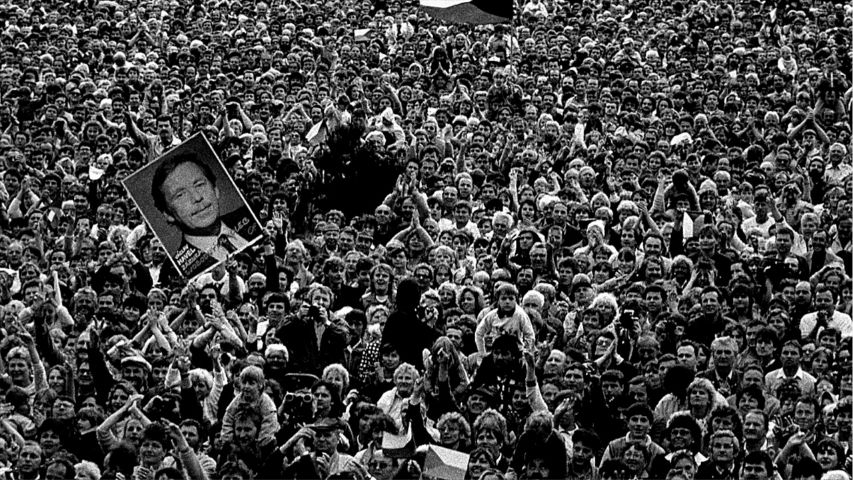 Why hasn't Ahimsa been sufficiently seen yet? It has been at the IFFI, Goa. But with the pandemic on, shouldn't it be on one of the OTT channels?
The pandemic wreaked havoc with our distribution plans. The world sales agent is Distant Horizon from South Africa, who produced Mandela - A Long Walk to Freedom, Sarafina, Cry My Beloved Country, among others. We had shot the film to release it in cinema halls. Hopefully we can do that after June or July this year.
I also want to distribute the film in all possible formats worldwide, especially reaching out to schools, colleges and universities, where I hope the film becomes the foundation for the younger generation, to discuss the deeper layers of AHIMSA and the timelessness of the message.
Hasn't the notion of 'peace' and global harmony altered drastically with the pandemic?
The truth is that 150 years after his birth, Gandhiji's legacy remains the concerns of thinking men and institutions working for a peaceful and humane world. The global pandemic hasn't changed the notion of peace and global harmony.
But the reality is that unscrupulous politicians are using this to dilute human rights. And many liberal democracies, including ours, are slipping into a quasi-authoritarian system. In fact bigotry and divisive politics is the new currency of social discourse. Gandhi remains relevant because, as Ramin Jahanbegloo says in my film, "Gandhi is the expression of all forms of dissent in our world and our world needs dissent, needs disobedience, needs to disobey unjust laws."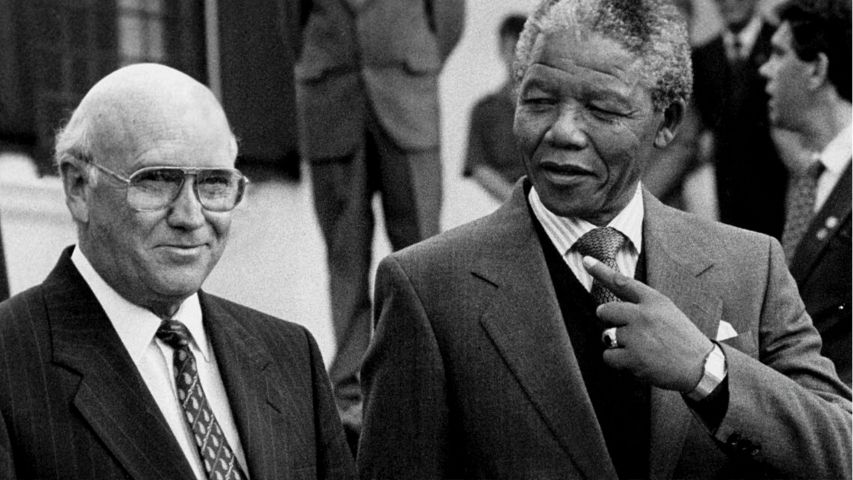 Did you succeed in getting all the interviews and soundtrack rights? Some examples?
I did manage to get almost all the interviews I wanted other than Joan Baez, who had marched with Martin Luther King Jr in that famous March On Washington, where she sang Blowin' In The Wind with Bob Dylan.
I couldn't afford the fees for many songs like Imagine by John Lenon and Sam Cooke's classic A Change Is Gonna Come. Moreover, because it took so long to raise funds, I couldn't interview Gene Sharp (one of the most profound thinkers and advocates of non-violence) as he passed away a few months before I began my filming. But I was blessed to get a lengthy interview with the Civil Rights activist and Martin Luther King's associate, Congressman John Lewis. He too passed away a few months ago.
You have made several award-winning documentaries and the National Award-winning feature film New Delhi Times. What's prevented you from making another feature?
Perhaps I don't have the fire in my belly any longer to hustle for funding. If I want to make a film I want to do it my way. Also most of the feature films I am developing are co-productions and the pandemic has brought the world to a standstill and travel these days is iffy.
Since you're based in New Delhi, is it difficult to stretch out to the Bombay producers?
Being in Delhi is a disadvantage if you want to make a feature film. Because filmmaking is also winning the trust of the producer and that relationship needs time to develop.
Since most producers and production houses are Mumbai-based, Delhiwallahs are at a disadvantage.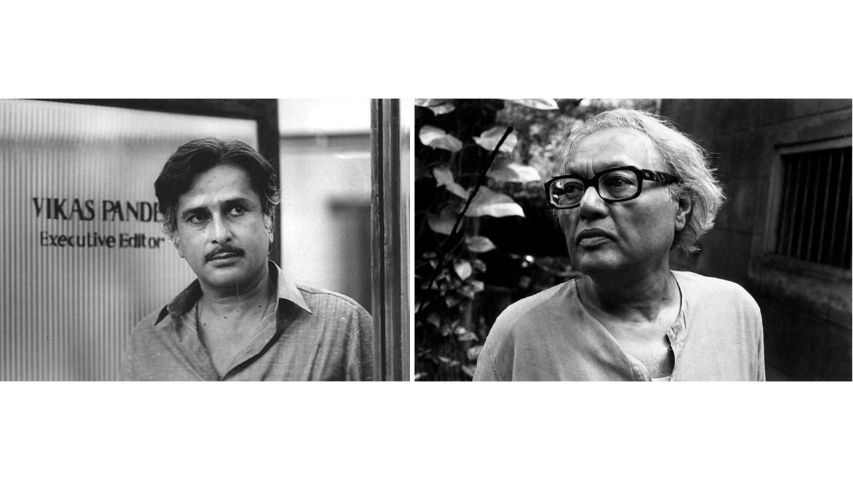 You've been in Visakhapatnam with your family since the thick of the pandemic. Has that been an obstacle to promote and release Ahimsa for a wider audience?
With almost everyone working from home, being in Visakhapatnam has been a stress buster. It has in no way stopped me from promoting my film, which in any case is being done by my sales agent, Distant Horizon in South Africa. In any case there are no longer any face to face meetings. Even in IFFI Goa, I did my interview via Zoom.
Which documentaries and films have inspired you?
These days there are outstanding documentaries being made all over the world. I am inspired by socio-political documentaries like I Am Not Your Negro, The Square, Jai Bhim Comrade, Icarus, Citizen K, American Factory, The Act of Killing, Fahrenheit 9/11. I could go on and on.
You were close to Satyajit Ray's legendary photographer Subrata Mitra. Had you planned another film with him before he passed away? Do tell us something about his extraordinary artistry.
Subrata Mitra was a legend. Undoubtedly the most evolved artistic cameraman in India. A man who wrote with light. His ability to recreate natural light, using simple basic equipment was almost magical.
I met Nestor Almendros (who won an Oscar for Kramer vs Kramer and filmed many of Truffaut's films) in the UCLA Film School. When he learnt Subrata had shot my film, he hugged me. He told me how he studied lighting, by watching Subratada's work in Ray's early black-and-white films at the Cinematheque in Paris. He gave me his visiting card and scribbled on it, To A Master, From a Grateful Student. Nestor.
He asked me to give it to Subrata when I returned to India. Subrata was a perfectionist and that made him unpopular with producers who wanted a 'chatt-mangni-patt-shaadi' style of filming.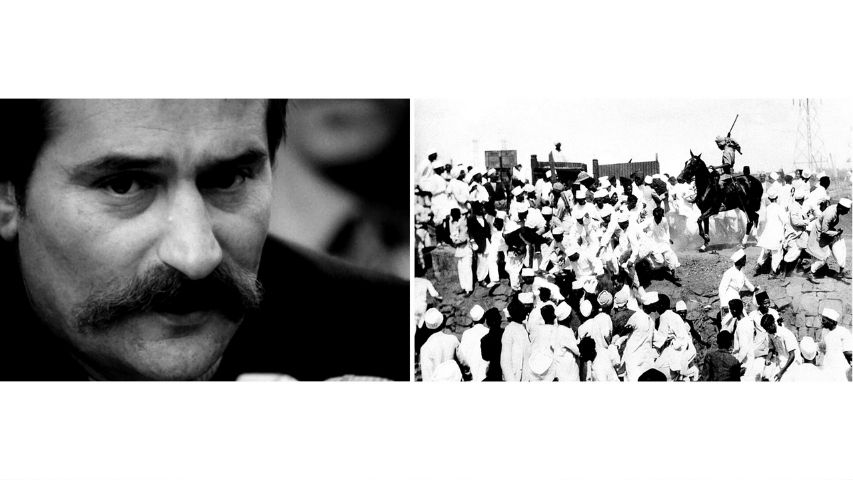 After AHIMSA, what would you like to do ideally? Since you have some scripts ready already, what's stopping you from getting a financial back-up.
You know how difficult it is to raise funds for serious cinema. But I think I may raise funds for another feature documentary, The Forgotten Genocide - The Birth of A Nation. It is set in 1970/71 and it is about Bangladesh.
I have begun the research. Now I need the money.
At times, I feel you could have done so much more in mainstream story-telling…or am I wrong?
I don't have that talent, sensibility to create compelling mainstream storytelling. I am not that talented. I have a limited visual and writing repertoire and cannot reach a mass audience. My interests are very activist oriented. Or too analytical.
And I like films which satisfy my soul. If that resonates with some other souls, I am happy. But I know I cannot ever think of a commercial blockbuster.
Have you ever faced censorship on any of your works, including your take on the killing of journalist Daniel Pearl?
I have faced no censorship as long as I worked with international producers or TV channels. In India that is a different story.
Even a non-controversial film like New Delhi Times found itself banned for a while by Doordarshan. And gave it a long shelf-life. It was like being banned in Boston. It gave me some kind of fake halo of being an underground film maker, which is far from the truth.
Yes I like to speak truth to power. But that is about it. I am not a revolutionary. I'm pretty much of a conformist.
Right now, what preoccupies your mind creatively?
Right now I am obsessed with a film on the artist Amrita Sher Gil (the Frieda Kahlo of India) and a political thriller, apart from my film The Forgotten Genocide.
Of course I am also hoping I can reach my documentary AHIMSA to the largest audience possible, worldwide. I had envisaged to project Gandhi's vision of non-violence for contemporary times, parts of which could be played out so that there is a multiplier effect in all forms of modern media - including the digital world.