Google @ my First Address in Life and its Fruity Lychee taste: MUZAFFARPUR
by Aparajita Krishna
May 16 2018, 1:30 pm
Estimated Reading Time: 19 mins, 0 secs
I have changed many addresses in life as an itinerant. When I click life@57, it is my first address in life and its smell, taste, sight and sound that surfaces from the cradle of my memory. Flashbacks have a habit of interfering with the present. More so when one is in the company of a father @87 who has to now jostle with his memory that was once razor-sharp and intellectually very agile. In his company, our first address in life and its nostalgia keeps knocking.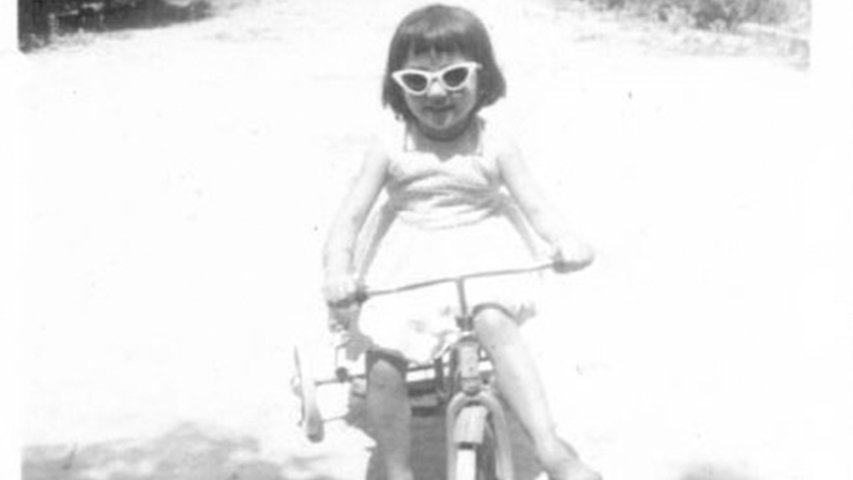 Source : Aparajita as a Child
MUZAFFARPUR, a district town in Tirhut Division of the Indian state of Bihar, was my birthplace and a playing and learning field all through my childhood and adolescence. I stayed put at my ancestral address till class 7. After passing out of Prabhat Tara School, I have been a certified City-zen and resident of other cities and of Mumbai in particular. Now I find myself indulging and idealising my Muzaffarpur mohalla nostalgia. Maybe nostalgia has magnified the good memories of this Shahi Lychee/Litchi fruit capital of India and so it's sweet, syrupy Shahi flavour melts in the mouth and tugs at the heartstrings. Let me plunder and raid the memory of my birthplace from where one day in 1971 I flew the nest to remain an absconder.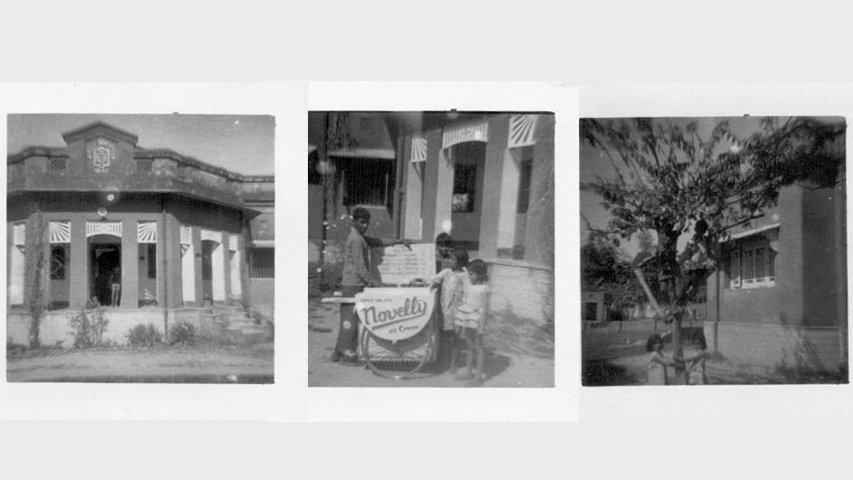 Source : Aparajita's ancestral house – Amar Niketan
Posterity, history and mythology would remember Muzaffarpur as a part of Mithila that was ruled by King Janak, the father of Sita. Tirhut is another name of Mithila. The present district of Muzaffarpur came into its existence in the 18th century and was named after Muzaffar Khan, an Amil (Revenue Officer) under the British. The town imbibed a synthesis of Hindu and Islamic culture and thoughts. Ambara Chowk, now situated in Saraiya Block on the Muzaffarpur-Rewa road, is believed to be the home village of Amrapali, the famous beautiful nagarvadhu (courtesan) of Vaishali. Back then it was part of Muzaffarpur district.
In later years Muzaffarpur would come to be defined as the land of Khudi Ram Bose who along with Prafool Chaki was martyred in the freedom struggle of India. It was at Muzaffarpur that the young Khudi Ram had blown the bugle of revolt against the British by throwing a bomb on Kingsford, the then British District and Sessions Judge of Muzaffarpur. He was subsequently held captive in Muzaffarpur jail and executed in 1908. Later the town built the Khudi Ram Bose Memorial.
Source :Rajendra Prasad, Chandrakanta Devki Nanda Khatri, Khudiram Bose, Janki Vallabh Shastri, Harivansh Rai Bhachhan, Prithviraj Kapoor, Sarat Chandra Chatterjee,
Muzaffarpur's DNA carries the heat and passion of political sar-garmi that also has a long history of student movement. It has fostered political leaders like the first president of India, Rajendra Prasad, who was a college teacher here in the erstwhile Bhumihar Brahman College which later got re-named L. S. College. Muzaffarpur's educational institutions like L. S. College, Zila School, Chapman Girls High School carried heritage architecture and centuries of cultural synthesis and a fine academia. Acharya Kripalani was also linked to Muzaffarpur where he taught at the G.B.B College. The reputed Ashok Mehta would also get elected from Muzaffarpur constituency. The town's literary taste would roll-call personalities such as Ayodhya Prasad Khatri (the man who propagated the use of Khadi boli), Devaki Nandan Khatri (the reputed literary Hindi writer of 'Chandrakanta' and other works), Parmanandan Shastri (a reputed Maithili writer), Acharya Janaki Vallabh Shastri (reputed Hindi poet and writer) and Shri Narayan Mehta (prominent citizen who was nominated to the Rajya Sabha).
My father studied at Zila School and L. S. College. He also taught in the latter while my mother studied at MDDM College and L. S. College and taught at Chapman Girls High School.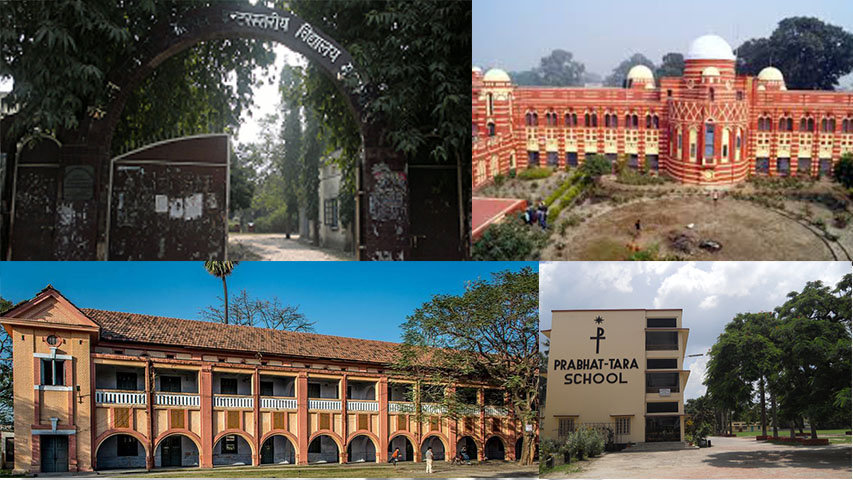 Source :Chapman Girls Highschool, L S College, Zilla School & Prabhat Tara School
The native language of the region is a dialect of Maithili. The spoken Hindi and English of my times carried a distinctly endearing twang and twist of this regional flavour.
Mithila Painting or Madhubani Painting is a world-renowned art of this area. The famous lahthi (Lakh ki churiyan/bangles) of Muzaffarpur with their beautiful colours, kaarigiri, designs adorned the hands and continue to be an export feature. The town was an important centre for the wholesale cloth trade.
Muzaffarpur nurtured literary thinking, music and dance as much as it pulsated with political passion. In the late 1970s and the 1980s the political heat and dust would turn Muzaffarpur into a major centre of anti-emergency movement led by Jai Prakash Narayan.
While travelling the Times of Muzaffarpur let me also weave in some strands of my own familial and ancestral flashbacks through the 1940s, 1950s, 1960s, 1970s…. They carry the sound effects of baggi, phitin, rickshaw, hori songs, chatt-pooja, juloos-hi-juloos, classical music and dance conferences and firebrand-argumentative Muzpurians.
My father Krishna Kumar Khanna's erstwhile lucid recall had informed me "If I remember right my earliest memory of our house is of a bungalow kind of a structure with a roof made of khaprel/brick-kiln. It was situated at Purani Bazaar."
Source : Aparajita's Parents
The Muzaffarpur of 1930s, 1940s, 1950s, 1960s was very cosmopolitan. The Bengalis had a very settled presence because for long Bihar had been under the influence of the Nawabs of Bengal. They monopolised government jobs and professions in education, medicine and law. The town also had Parsis who could be counted on one's finger tips but got counted in the social-demographic space. There was just one western restaurant and bar (Framji) and it belonged to a Parsi. A leading merchandise shop was run by Mr Shapurji. Mrs Shapurji was one of my earliest teachers in life. The Kayasths were a very noted professional community and in large numbers. The wholesale markets dealing with oil, grains, etc were monopolised by the Bania community. Gola was the trade centre of the anaaj-mandi. The Marwari community ruled the cloth and retail business and Suta-Patti was at one time the biggest cloth centre of Bihar. They also established a chain of schools, dharamshalas/ rest houses, and vyamshala/ exercise centres.
The Sahu family had many extended branches and a very significant presence. They belonged to the Vaishya community, a Bania caste originating from Magadha/Bihar. The most notable was Mahadev Prasad Sahu. It was at his house at Sahu Pokhar where the great writer Sarat Chandra Chatterjee had come and stayed. Many chapters of 'Charitraheen' got written here. His association with the sex-workers at Chaturbhuj Sthan is well documented. The socio-cultural setting and history of Muzaffarpur resonates in the writing of 'Charitaheen' and 'Devdas'. Chaturbhuj Sthan was famous both for its Umrao Jaans as also for its Chandramukhis.
Muzaffarpur is also the land of famous temples like Baba Garibnath Mandir, Chaturbhuj Sthan Mandir, Kali Mata Mandir, Ramna Devi Mandir. The Badi Masjid, Gurudwara, Church live in harmony. It is also a township of quaintly endearing and also funny sounding areas, mohallas and lanes: Aghoriya Bazaar, Chhata Chowk, Aakharaghaat, Chakkar, Suta-Patti.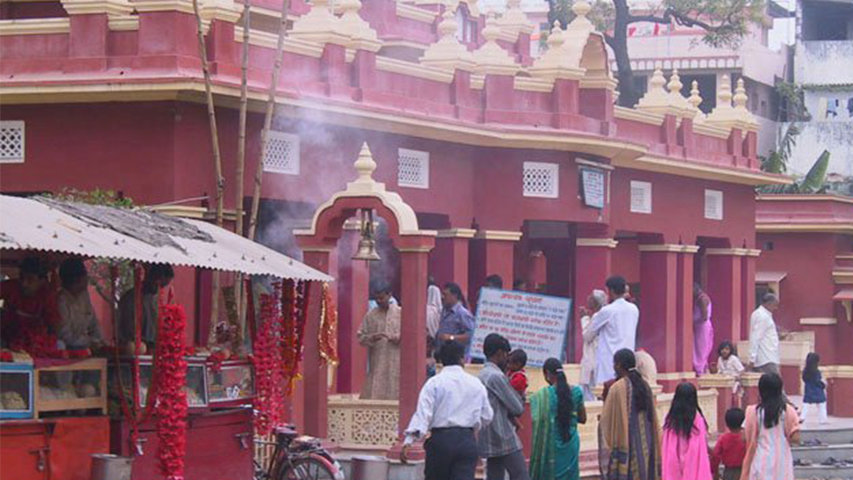 Source : Ramna Devi Temple
India's freedom struggle that started with Mahatma Gandhi's Champaran Satyagraha and got translated into the non-cooperation movement had touched this land and left its footprints. It was this that gave impetus to the shifting of the village citizenry to the town of Muzaffarpur.
The Bhumihars were a rich community who upon settling down at Muzaffarpur took to politics, law and teaching in particular.
Even before independence, the town had a good representation of Muslim citizenry. After the 1857 mutiny many Muslims from Uttar Pradesh had come to settle here. They got associated with professions such as legal practice and teaching.
The Khatri community had generations back migrated from Punjab and Uttar Pradesh to settle in this township. Into one of the Khatri families, Khanna, was born in 1931 my father. The town would later in 1934 experience the devastating earthquake that shook the land. It would be in 1937 that the Khanna family would buy five beegha land in Muzaffarpur's Rambagh mohalla and build a beautiful sprawling bungalow of three distinct segments joint internally by a very long-running veranda. It housed twelve rooms, many kitchens and a servant quarter. It had a lovely lawn in front of the building bordered by flower beds (phool qayari) and a vegetable field on the side. The naamkaran/name-keeping of the area/mohalla as Rambagh was because of its natural habitat which had a mosaic of trees, plants and flowers. The famous Muzaffarpur lychees also grew in abundance here. Our ancestral house was named Amar Niketan. Amar was the name of the eldest patriarch, mukhiya of the family, Amar Nath Khanna. The suffix of Niketan was inspired from Rabindranath Tagore's heritage site Shanti Niketan. The joint family of four brothers and a collective commune of relatives lived under one roof and under the caretaking of the head of the family, Amar Nath Khanna, referred by all as Baba. After the demise of the youngest brother his widow continued to live with the joint family. Baba was a very reputed lawyer and citizen of the town. He had as good as adopted my father. My biological paternal grandfather Keshav Ram Khanna was in a very senior post in the Imperial Bank. Their third brother Shyamal Das Khanna was also in a bank job.
Source : Aparajita's ancestral house with family members
Reminiscing on the inherent cosmopolitanism and secularism of the town my father had remarked, "The most reputed football players of the time were Muslims. There was a 'Musalman Club' of which most players were Hindus. The Muslim boys would play for the 'Students Club'. I am a witness, chasmadeed gawah, that during the communal riots of 1946-1947 the Muslim football players of 'Students Club' remained as close to their Hindu team mates in the present and the future as they were in the past." But he also added, "Though no doubt that caste, community and social divisions did exist and did get reflected in the topography, the settlement space of the town. There were the Musalman specific mohallas, the Hindu specific mohallas and beyond the lakhsman-rekha the settlements of the half dying-half surviving Dalits. The areas where the refugees of partition came to settle in were called Sindhi Colony and Punjabi Colony."
Source : Aparajita's earliest school with Mrs Shapurjee as teacher
The school students of my father's time were born adults. They were a very aware and participative Indians. The Quit India Movement of 1942 saw the young of Muzaffarpur including my father participate in the call. He was then in class 6 in the reputed Zila School for Boys. Four years later he and his likes participated in the Rashid Ali Day. Now another kind of political curiosity circled his mind. He would cut and paste the newspaper reports with headlines saying 'Advance and retreat of Allied and Axis Forces.' World War II was marching. My father would feel thrilled and inspired when his teacher Radhika Nath Dubey would point to the map and forecast the eventual defeat of Hitler. Zila School encouraged literary and cultural activities. In high school my father and his friends took out a self-printed literary magazine 'Jhankar'. The school's Hindi Sahitya Parishad was a very respected department. Along with my father it had the young Kishore as its secretary. The latter would make a very fine mark as poet, Kavi Kishore. Every Vasant Panchami a Hindi play would get staged.
There rested in my father's boyhood the mind and intellectual curiosity of a very grown adult. No wonder that he got associated with the Communist Party of India (CPI) in his school days itself. The man whose words and political, social, cultural formulations cast a lasting effect on him was P C Joshi (then the general secretary of the CPI). Yashpal's literary writings and particularly his Marxist and literary criticisms and ideology impressed him. In particular Yashpal's 'Gandhiwaad Ki Shavpareeksha'- a Marxist Critique. By the time he was 18, my father was a regular at the district office of the CPI. He had read up as much as he could on Marxism, its theory and literature. He became a member of the CPI. Consequently, he was jailed under DRI. But even within the walls of the jail there was unlimited freedom of the mind and its imaginations. Soon after his release he got associated with the Students Movement at Patna. This led to his arrest and for eleven months he remained underground. Jail and underground…. underground and jail…blowing with winds of political zeal and idealism. So strong was his Left-Political-Passion that it overtook his sheer lust for knowledge and education. It disrupted his college studies for quite a while for this student chose to also be a full-time party worker.
It was some other age, some other time and one that carried honesty and generosity in dissent and agreement. Ramanji was a respected litterateur who had set-up and nurtured a literary-cultural organisation called 'Sanket.' It released a book 'Sahityakaar Raman' and the occasion was graced by the noted poet-writer Harivansh Rai Bachchan. This very book carried my father's sharply critical essay of one of Ramanji's books. Such was Ramanji's graciousness and the lofty mood of the times that he gave his full consent to the critical article.
Muzaffarpur remembers with immense pride the visit of Prithviraj Kapoor, the thespian actor who was the Vice-President of the All-India-Peace-Council. In the 1950s he along with his Prithvi Theatres, a travelling theatre company, visited the kasbai Muzaffarpur. They performed the play at the Chitra Talkies. My father was also associated with the All-India-Peace-Council and had the privilege of hosting Prithviraj-ji and the group at our house, Amar Niketan. Prithviraj Kapoor himself had a very close association with the noted Hindi poet/writer and Muzaffarpur's respected resident, Acharya Janaki Vallabh Shastri. He would also stay at his house. Shastriji had also written a book titled 'Natya Samrat Prithviraj'.
In the new born free India Muzaffarpur marched to the beat of vigorous and diverse political energies and stamina. While the Praja Socialist Party was the main opposition party to the Congress in the villages of the district, in the town of Muzaffarpur it was the CPI (Communist Party of India) that till the Emergency remained a very forceful political force. There is one flashback in particular, of me as a 10-year-old, that my memory keeps recalling with the same wonder and awe of childhood. This was post the 1971 Bangladesh liberation war. The victorious Indira Gandhi was riding the crest of her popularity with path-breaking populist measures. She had abolished the privy purses, nationalised the banks and 'Garibi Hatao' was the national slogan that resonated across India. It was no empty 'Swachch Bharat Abhiyaan.' Sobriquets such as 'Durga', 'Empress of India' were bestowed upon her. The 'Indira is India, India is Indira' sycophantic chant would come later. In the now IG had come to symbolise woman power and How! It would seem unbelievable in today's multi-media, television, internet, mobile phones, digital driven India that back then, bereft of all these communication tools, IG's iconic popularity resonated in the gullies, lanes, chourahas of India's mohallas. At my Rambagh mohalla there was a vantage point where sat a chai ki dukaan/tea-shop. It was run by a woman. She was very individualistic and always in confrontation. Her fights and arguments with the locals were legendary. Those fights were her survival tools as a working woman. Everyone would refer to her as 'Aye Indira Gandhi!' So, would our family. Perhaps till to-date, apart from her family, no one would know the real name of this 'Aye Indira Gandhi of Rambagh mohalla'. This sobriquet was bestowed upon her by those who were even more economically challenged than she was. It carried a mix of emotions. There would then have resided so many Indira Gandhis in so many mohallas of so many Rambaghs of so many Muzaffarpurs of India.
Source : Ladies at Muzaffarpur
Muzaffarpur's famous Red-Light Area, Chaturbhuj Sthan, remained a very noted address through the years. The sex-workers who resided here gave a stiff competition to the famous ones of Patna and Gaya. This area, mohalla, was located right in the midst of a mandir on the one side and a masjid on the other. No gaddar, no riot, no Ayodhya, no Babri took place within its contours. My mother was a native Bihari who was always a Bengali. As a teacher-principal at 'Chapman Girl's High School', she as Suniti di, had taught and befriended so many children of Muzaffarpur's sex workers. My parents' association with the CPI saw many meetings held in our verandah. It would also see the participation of men and women who came from sex worker lineage.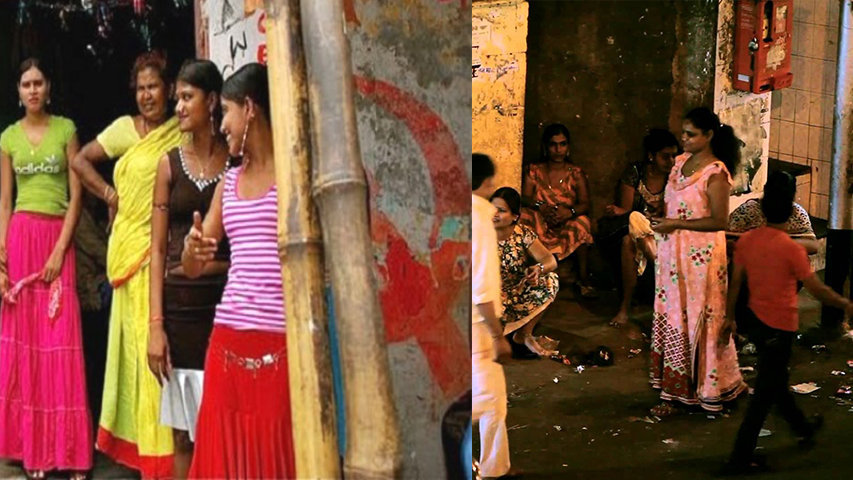 Source : Chaturbhuj Sthan
In this same Muzaffarpur resided a delicately nurtured cultural climate of classical music, dance and music conferences. Many children and the young of my times would have sublimely assimilated the sounds of music and dance as an inheritance. Muzaffarpur's All-India-Music-Conference was a very valued annual feature. Among the legendary and illustrious artistes to have graced the music conferences were names such as: Omkarnath Thakur, Bismillah Khan, Vilayat Khan, Bhimsain Joshi, Sitara Devi, a very young Amjad Ali Khan and Hema Malini. The most forceful case that I can still make for my assertion is that in Hrishikesh Mukherjee's film 'Abhimaan' the Muzaffarpur Music Conference finds a mention in a dialogue that is exchanged between the characters played by Asrani and Amitabh Bachchan. To me, the film-fixated 1973's twelve-year-old, this was the ultimate stamp of approval for my town.
Source : Aparajitha with friends in school drama and concert
In the 1970s the politically fertile bhoomi of Muzaffarpur became the karmbhoomi of Jayaprakash Narayan's (JP) anti-emergency movement. It's headquarter was at The Khadi Gram Udyog Bhawan. Our house in Muzaffarpur town was the other centre. A part of our sprawling house was now given on rent to NGO AWARD whose patron was JP. My father's Left-wing Communist ideology was in sharp opposition to JP's politics. This new relationship was between a needy landlord and his socio-politically differing tenant. Nonetheless, my father's ideological opposition continued. In a lighter vein he would assert "Bhai with due respect JP is my kirayedaar, tenant, and I am the landlord." There was no conflict. There rested a back-story to the association that connected JP, his wife with my mother's early life and with my parent's love story. But that for another time. Our tenant, the AWARD NGO, would subsequently become the owner of Amar Niketan and the house would become one of the centers of the remarkable 'Shri Mahila Griha Udyog Lijjat Papad Indian Women's co-operative' (Lijjat) which would employ a very strong women force and empower them with a consolidated employment.
Muzaffarpur had also elected George Fernandes to the Lok Sabha thrice from 1977 onwards. In 2009, he would lose his deposit. In the coming years Bihar's political conundrum would throw up diverse and conflicting narratives. In time the Lohiaite Janta Dal's Mandal-Wave politics and the BJP's Kamandal-Wave politics would so assault state politics that it would uproot the state from its once firm social rootedness and modernity. The Left would get marginalised. CPI's class politics would not have the requisite chutzpah to counter the double-whammy attack of the Mandal-Kamandal. In the coming years Muzaffarpur in particular would experience a systematic destruction of its educational and other vibrant institutions.
For the major part of the 1970s, 1980s till 1990s 'load shedding,' 'batti gul' was a permanent fixture in the town and district.
When after a gap of 14 years I visited Muzaffarpur in 2010 to look up my ailing cousin brother I desperately tried to look for the Muzaffarpur of my childhood and adolescence. Instead I encountered a town whose historical past was so forward and its present so lost. It was robbed of its aesthetics, culture, intellectual vigour that once shaped the township. The absconder me ran back to my karambhoomi Mumbai. But hello about 70 percent of the lychees produced in India still grew in and around Muzaffarpur.
I am told that now in 2018 Muzaffarpur town and district has uninterrupted supply of electricity. There is technological, retail market and global connectivity. When I google my ancestral house and address- Amar Niketan, Ram Bagh Road, Muzaffarpur, Bihar—I find it to be the head office of companies. Yet like many towns and moffasils of India, Muzaffarpur too is caught between an assembly line me-too present and a branded future. There are far more schools, colleges, institutes with very professional websites showcasing them, but students in large numbers migrate to study out of the town. There is far more connectivity, mushrooming of local enterprises, flyovers, malls, cinema-halls, land deals, globalization footprints, agro-based industries like sugar mills and Britannia Biscuits and yet the citizens continue to leave the domestic turf in search of jobs elsewhere. There are far more offices, shops, avenues, homes to serve at Muzaffarpur itself and yet Mumbai's households and workplaces including my own have Ramsingh, Valram and Sudama from Bihar leave their home-turf and family to serve me-likes as domestic helpers. Do the sex-workers of Chaturbhuj Sthan 2018 have an escape to a better future? Newspaper reports in 2016 had informed "Sex workers in Bihar hit hard by demonetisation."
A report dated February 27, 2018 read "The death of nine children in a hit-and-run case in Muzaffarpur, allegedly by a BJP leader (absconding Manoj Baitha) who was driving drunk, found resonance in the state assembly today."
Vijay Mallya's United Breweries Group (UB) is listed to have in 2010 leased acres of lychee gardens to set up a lychee processing plant to make lychee-flavoured wine in Muzaffarpur. There is prohibition in Bihar. So, has he also run away, absconded with my Muzaffarpur LYCHEES?
Source : Lychees at Muzaffarpur