In Conversation with Uttara Baokar
by Aparajita Krishna
March 17 2021, 12:00 am
Estimated Reading Time: 8 mins, 16 secs
I'm sharing parts of a conversation with path-making, veteran theatre actor who was ideal to generations of theatre-citizens, writes Aparajita Krishna
Her work ought to never get dated. This talk focusses mainly on her National School of Drama (NSD) years and theatre experience.
Uttara Baokar, one of the senior actors of the National School of Drama (graduate of 1968 batch) was a star in her own right long before television and films made theatre veterans known to the general public.
One of her first stage appearances was as Priyamvada in Abhigyana Shakuntalam. Since then she has performed in milestone plays. Among her most memorable performances in theare are listed: Desdemona (Othello). Grusha (The Caucasion Chalk Circle), Polly (The Three Penny Opera), Mena in (Mena Gurjari), Helena (Look Back In Anger), Sheelvati (Surya Ki Antim Kiran Se Pehli Kiran Tak), Kammo (Bivion Ka Madarsa), Raunaq (Begum Ka Takia), Binni (Adhe Adhure), Lady Macbeth (Barnam Vana), Gandhari (Andhayug).
Her wide range of talent coupled with a trained singing voice make her an iconic artiste. She directed Sandhya Chhaya, which was hailed as one of the finest productions of the NSD Repertory Company. She has designed costumes for a number of plays and also translated plays from Marathi to Hindi.
She is an experienced radio and television artiste. She was awarded the Sangeet Natak Akademi Award for Hindi stage acting in 1984. She has served as Associate Professor - Speech at the NSD. She received the best supporting actress national award for her role in Mrinal Sen's film Ek Din Achanak and the Bengal Film Critics Award for the same role. She has received Sahitya Kala Parishad Award for 1989-90.
Uttara has acted in noted television serials and in Marathi and Hindi films. Among her later year listed works are Tamas (1988), Dor (2006), Samhita (2013), Toppon Ki Salami (2014), Dithee (2018), Mann Udhan Wara (2019) and Welcome Home (2019).
Here I am sharing some excerpts of our talk conducted on the 25th of December 2006.
Do tell us about your NSD years…
Talking about myself, back in time, before I joined the NSD I was not aware of its existence. NSD got its identity with the coming in of Mr Alkazi. I was in college. I completed my graduation in 1965. Before that there was not much of an affinity with plays. Never thought that this would be one's livelihood. Play meant till then that four people get together, read a play, director says move here, there.
I joined theatre as a fluke. Not as a thought out decision. Not like today's youngsters. I wanted to become a singer. I had an okay voice and vocal, classical training was going on. My aptitude was towards the classical. Alkazi Saheb was directing a play, Abhigyana Shankuntala, in Sanskrit and in which I was playing Priyamvada. It was like a first introduction to the NSD although production was not of the NSD - it was an outside production.
I was in the second year graduation college. First play so Chacha (Mr Alkazi) perhaps told my parents to send me to the NSD. Marathi background mein toh sangeet-natakon ki barri dhoom thi uss waqt. Back then you could count people who would go to the NSD. In my class there were seven girls and three boys and it was considered to be a big batch. The girls dominated. In a way we joined the school of drama not very seriously. What is training? We got admitted at the NSD with a vague idea about it.
Once at the NSD I realized one is at a place now where there is so much of knowledge about theatre. Who knew that plays have so much of depth and expanse? This place (NSD) left us awe-struck. There was so much to do here! At that time the repertory did not have much strength – there were just about 5 to people. The Repertory would work with the NSD School.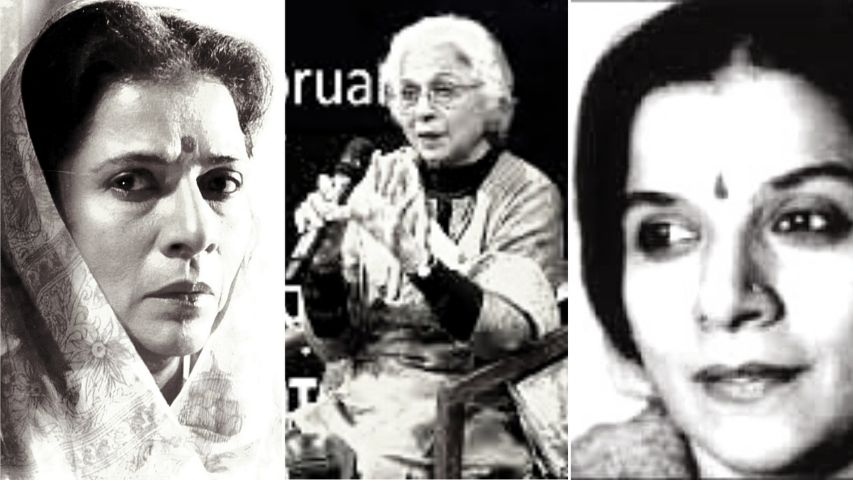 Alkazi Saheb was nurturing the institution. Everyone would get an opportunity. Face and appearance is not such a big issue in theatre as in films. In the beginning we were inexperienced. In two years I felt I am not meant for this. Firstly one had no knowledge of this vast course.
Om Shivpuri was associated with the school. He would take some classes like voice training. The plays were performed by a combined group, from the school and from seniors at the repertory. We did the Greek tragedy Trojan Women. Sudha Shivpuri was the main lead. I was playing Andromache. But one neither had the requisite experience of life nor of theatre. We didn't know how to approach the role. One was supposed to make an entry crying. One did not know how to cry and enter on that emotional pitch! So in the wings we would get a slap from each other.
Then we had Alkazi Saheb shouting at us and telling us that we are useless. I thought, 'Where has one landed?' I felt I had made the biggest mistake of my life - I must leave. For three years at the NSD I felt that I am not meant for acting. The roles would go to people who seemed to have proven themselves. I got the opportunity when a German director Kaal Vebert came for a workshop. Those who had done major roles at the NSD did not.
But gradually and slowly one blended with theatre. Later singing got left behind and acting became more important. Acting became my profession.
Why was Alkazi Saheb called 'Chacha'?
I don't know. It is thanks to our seniors. They would call him 'Chacha Alkazi.' Alkazi Saheb nurtured a barren territory and institutionalized it.
Bilkul. You can keep on talking of his favouritism, but the man has made actors out of people and people out of actors. He surrendered himself to the cause. Who will work with such an attitude now? In 1996 I left the NSD. It had become a question of bread and livelihood. One cannot live with idealism alone. In our time the temptations were not there so we remained immersed in theatre. We gained by it.
You all garnered such repute as theatre actors!
We were there for so long. It was an ocean of knowledge. My first major role was in Caucasian Chalk Circle. I played Grusha's role. It was after coming to the repertory. The three years study at the NSD meant observing and absorbing; it was not necessary that you got the opportunity to implement what you were learning over the three years period. The opportunity came to me after coming to the repertory.
Alkazi Saheb was a teacher who would chisel and mould and craft even the personality and life of a student. Mould. Absolutely.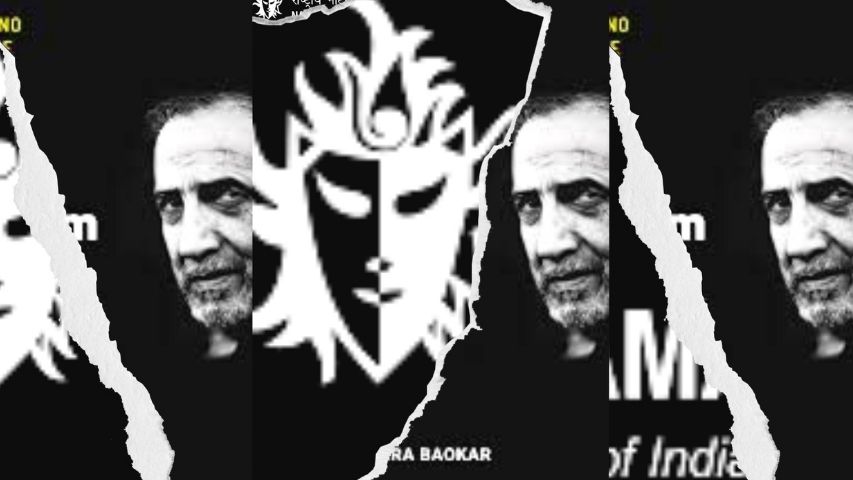 Did Mr Alkazi play favourites with students?
Sometimes yes.
Were you a favourite?
No. It had got set in people's minds that he would favour actors who came from westernized backgrounds. With me it was less. Once we were on a tour, the topic came up about discrimination - which those who speak English get preferential treatment and the rest are treated in a step-motherly way. Alkazi Saheb had reacted and said, 'How can you say so? Look at Uttara. She is not fron that background'. At the time, in the 3 to 4 plays, which were running, I was doing the main roles. In Bombay also his group had elite crowd.
Were junior actors in awe of you and Surekha Sikri? Did hierarchy exist?
I don't think there was any hierarchy at the NSD. When working together no age or seniority was at play. With Manohar Singh, maybe, there was a little distance. He was the chief of the repertory.
Why did you'll not think of joining the FTII and become film actors?
I did not think of that. At the repertory one was getting to do such good plays and roles. There were films were being made that belonged to our sensibility too but I never felt I had the personality, face and appearance for films. We were too immersed in the repertory.
The new wave cinema movement of the 1970s, of say Shyam Benegal and others, came later. But we did not even think of films.
Tamas has to figure in this talk. You played a very fine character. Brilliant.
In a way it was my first opportunity to come in front of the viewers through television. And the first time I was registered as an actor in their minds as the character Jasbir.
When Govindji offered me the role I was scared - also the medium of TV, the camera, the media was different. Work was being done on a big scale. I was self-conscious. Then singing was added and I sang Shabad-kirtan chal raha.
In TV and films, the projection is different from theatre. An economy is needed. Camera magnifies. Camera is here but the audience is there.
Naseer and Om adapted themselves well to the film medium.
Very well.
You did not think of making money?
I had my house at Delhi. Coming to Bombay was a risk. At that time there weren't so many opportunities either. I felt I was not made for films, physically or otherwise. In Tamas (TV serial), Smita Patil was to do the role I did. But she was pregnant at that time. We were shooting for Tamas at Filmcity and Smita was also there shooting for something. She learnt that I was at Tamas shoot. She wanted to meet me so I went and met her. She told me that she wanted to meet me, in her words, 'Because your role was first offered to me'.
That character emerged very well.