IT'S APPY NEW YEAR AND A BOUQUET OF TALKS
by Aparajita Krishna
December 29 2020, 12:00 am
Estimated Reading Time: 8 mins, 9 secs
Here's another in her series of a bouquet of talks, by Aparajita Krishna. This time she converses with Manmohan Shetty, Govind Nihalani, Pritish Nandy, Mrinal Sen and Mahasweta Devi.
These are quotes, narrations, incidents that are independent of each other and yet tied with a common thread. One of the advantages of being a hoarder of talks and information is that you have in your custody little flowers, buds, even thorns to pick at.
Manmohan Shetty: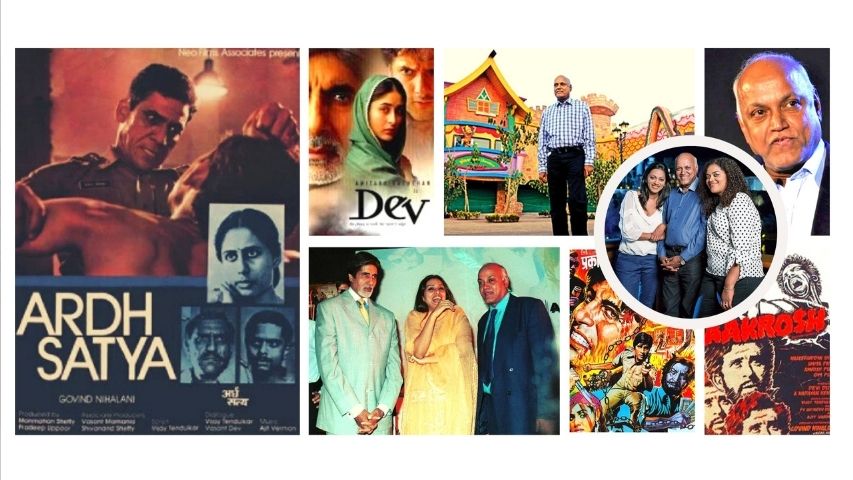 He's the film producer who founded Adlabs Films Ltd, a film pioneer and initiator/entrepreneur of Adlabs Imagica, entertainment theme park. In a talk with me on the 12th of May 2008.
Your produced films of the 1980s gave a momentum to a movement of Indian cinema.
That's right. By then there was a distinctive difference between the mainstream and parallel cinema. I didn't go to the sets of Aakrosh or anything. I saw the film (directly). Because I was on my own trip at that time to introduce the Blow-Up facilities and all. Aakrosh was the first film (blown up). Aakrosh was not my film. It is Devi Dutt's film. It got the first film loan sanctioned by the NFDC to do a 16mm film.
You were not associated with Aakrosh?
Except the lab. In the process of that I became closer to Govind Nihalani and we said let's make a film. And he proposed Ardh Satya. After Aakrosh was ready. Casting was done by Govind.
Zanjeer and Ardh Satya are two different kinds of cinema but they emerge out of a common brief.
Correct. Amitabh Bachchan in Zanjeer performed very well. Zanjeer becomes a hit film hence he becomes a hit actor. He has performed probably of the same calibre in his previous films too, which did not work. So it is a combination of a successful film and a good performance has to happen for the success of an actor.
To back a Zanjeer would have been easier for a producer at that time than to back Ardh Satya.
I don't know. Would depend if the proposal of Zanjeer came to me or not at that time. This (Ardh Satya) came. There is always a commercial constraint on various things. Matlab I am not doing good cinema anymore.
What were your beginnings? You did not inherit films.
Ya.
So what fascinated you?
That will be a different book. When you will write a book on me. I was at the right place at the right time.
You made sure you were at the right place.
No. I got opportunities to come up in a certain kind of industry, which had scalable possibilities. If you look in the cities, stories like mine will be there in a lot of people. People with no money in their pocket came to the city (Bombay/Mumbai) and became very successful. There are plenty. Ye shehar hi aisa hai.
You also came with nothing?
Nothing. I also learnt English language. I had studied in Kannada medium. So a long story.
GOVIND NIHALANI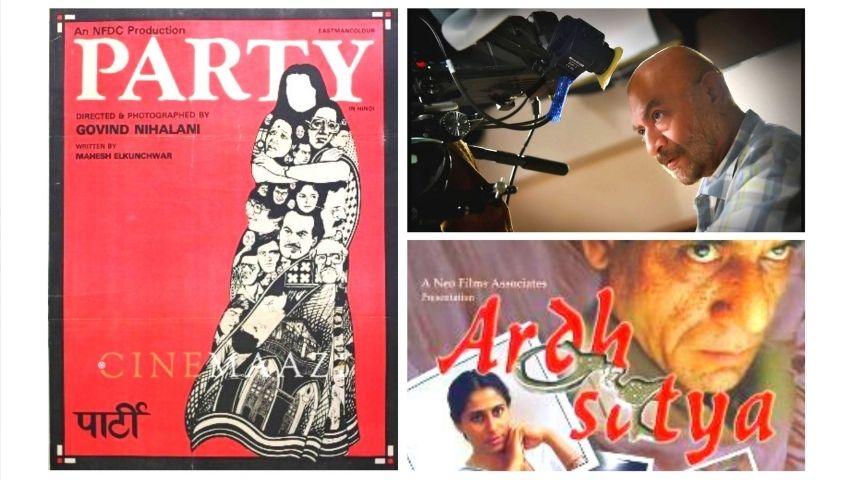 Path-breaking filmmaker of alternative Hindi cinema and cinematographer - he has turned 80 this year. Here is an extract from my talk with him dated the 31st August 2008. It was for an assignment. These quotes of his are generic, but they serve as a fine sharing. Some are answers to specific questions posed by me.
"I don't think human beings come to a full stop in terms of growth, but actors can. To constantly re-invent yourself or re-challenge yourself (is a task)."
"Whenever I do a film there has to be some kind of a sur. I need a sur. It can be anything. It can be a face, a colour, a situation, a line or a theme. Kuch bhi. Chalte rehna chahiye."
"Aakrosh was shot in 16 mm. So I was aware that if you blow it up in 16 mm the long shots tend to get a little softer. So I was shooting the film in close-ups and that also suited the style because the whole film was about human beings, not about landscapes. My focus was the characters."
Ardh Satya continues to be one of the referential films in Hindi cinema. For me as an audience the interesting thing about Ardh Satya is that Ardh Satya and Zanjeer seem to emerge out of a common brief, but address two different vocabularies of Hindi cinema. They came 10 years apart.
When we were working of Ardh Satya I had not even seen Zanjeer. The agenda of the two is very different. The common point is the policeman character.
But that was in Dev (2004) also. However, I would not compare that.
Dev had a very different agenda. Though the character was a police person.
There is a scene of Amitji's in Dev, after lighting the fire/pyre, he returns home and describes to his wife the scenario. That moment is unbelievably beautiful. He created that. There was no rehearsal and neither a retake. I said, 'Let us do one more shot Sir. This was taken in a long shot.' He said, 'No No I am exhausted.' I said, 'One will have to do another one. At least half the scene.' He performed. But the fact is both of them (Amitabh Bachchan , Om Puri) arrive at tremendous intensity of the moment. No doubt about that.
Somehow a film's success also gets reflected in our perception of an actor's performance. Aaghat did not succeed. In fact it was not released. Even Party was never released. But it was on TV so many number of times. So it got seen quite often. It was also at the film festival.
PRITISH NANDY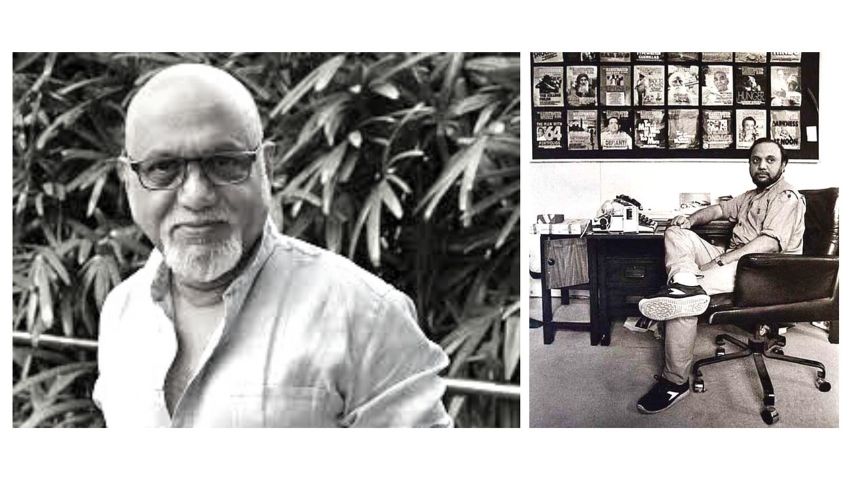 Writer, journalist, film producer and he was in a talk with me on the 28th of March 2007.
On Bollywood…
"In this world of motion-pictures nobody is going to do you any favours. You need to discover your space, you need to know your talent and you need to fight for your space under the sun. Nobody is going to do it for you. Nobody else can find solutions to that predicament. And it is a predicament that all good actors will have in an environment as disgusting as Bollywood - where talent is at a discount. I mean they talk of the Gangs of New York! There are the Gangs of Bollywood so well entrenched that they won't even let men of some talent even get somewhere near the finishing line."
On Amitabh Bachchan…
"The truth is that when Amitabh did Zanjeer he was a nobody. To be fair to Amitabh he was no big star when he did it. But I think Amit drove his career with greater ferocity and challenge. He was not conventionally good looking, he was not conventionally hero material. But Amit did something more. Amit went out of his way to change the definition of the hero to suit his convenience.
He and his writers and the film makers.
That was fortuitous I would imagine. A little bit of luck was on his side. But he has had his down, rough time as well. But the point is with those circumstances also came an extremely clever and uncompromising mind, which said that if I don't get what is due to me I will make sure it comes to me. I will fight for it till my last breadth. That was the kind of attitude that Amit had. I think that paid off rather well for him. Good roles don't come to people. Good roles are what you grab. Construct or grab them as Amitabh Bachchan did.
MRINAL SEN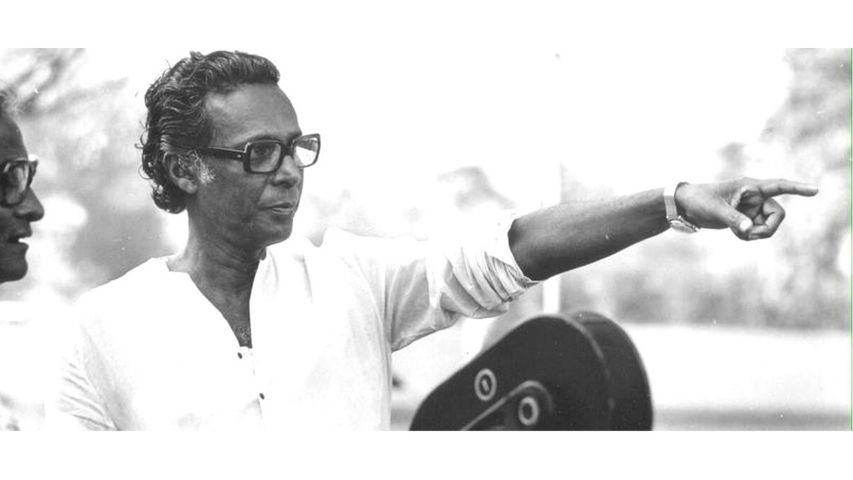 Auteur filmmaker with a most distinctive repertoire of films. In his memoir Always Being Born, he has mentioned this life-altering incident. "We came to a sequence. Bhuvan Shome, the tough bureaucrat back to his own world! I did not quite understand how to get to grips with the scene. Back to his own world, he would be an unhappy figure of ridicule, not a figure of fun. It was not as simple as I just said. Not much to explain, but feel. I looked at Utpal Dutt, I went up to him, I took him aside. Then recalling my own past when I was a medical representative, I told him that funny story of mine at Jhansi hotel in 1951 - how I shut myself inside the hotel room, how I stood before the mirror, stripped myself, stood naked, made faces, shouted madly, and how finally I broke down, cried with convulsive sobs, and why, three days later, I resigned (as a medical representative)."
MAHASHWETA DEVI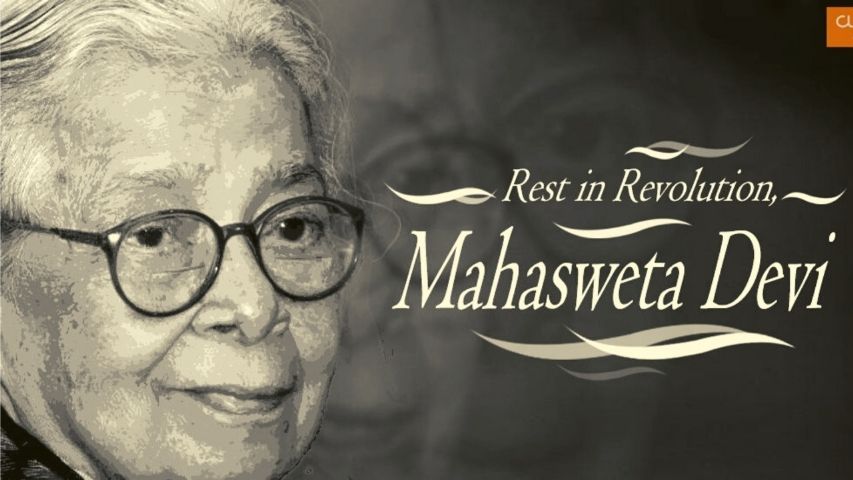 Acclaimed, feted Indian writer in Bengali and an activist whose works have also lent themselves to film-creations. She recalled in an interview in the Times of India (March 14, 2010), an incident. This was while elucidating on the Maoist v/s the State imbroglio. She has been a votary for the tribal cause and in reference to the de-notified tribes like Sabars & Lodhas, she mentions - "The Sabars would have rice only once a month. I was present during such an occasion. They served rice on sal leaves with salt and chilli powder. I was foolish enough to ask what I should have the rice with. One of them told me, 'Pet er bhook diye mekhe kheye ne Ma.' - Mix it with the hunger in your stomach Ma".
To me hunger cannot have a more profound definition than this.