'Nico 1988': A Tribute to the Unconventional Singer Christa Paffgen
by Yash Saboo
August 8 2018, 8:52 pm
Estimated Reading Time: 3 mins, 0 secs
The opening scene of 'Nico, 1988' shows lead singer Christa Paffgen, known professionally as Nico, as tumbling down the slope of heroin addiction concentrating on her band Velvet Underground's disastrous tour from Manchester, England, to Italy and East Europe. Writer-director Susanna Nicchiarelli dives deeply into the life of a tragic but remarkable woman, memorably portrayed by Danish actress and singer Trine Dyrholm as an unpleasant, hurtful junkie plagued with memories and regrets.
As a personality, Nico is often portrayed in the movie as obstinate, self-involved, paranoid and reckless. But she also displays punky defiance and she had enough focus to create some of the most unusual, important and most personal music in her career, on solo albums like The Marble Index, Desertshore and The End. At her concerts in the 80s, several of which I caught in New York, Nico exuded a morbidity so transfixing it later inspired some observers to cite her as the first goth, presaging artistic ghouls from Siouxsie Sioux to Bauhaus. As portrayed in the film, Nico also possessed an inner life as strange and haunted as her music. It's captured in exquisite detail Dyrholm. Though she neither looks like nor sounds exactly like Nico, she nails her sad and dreamy core.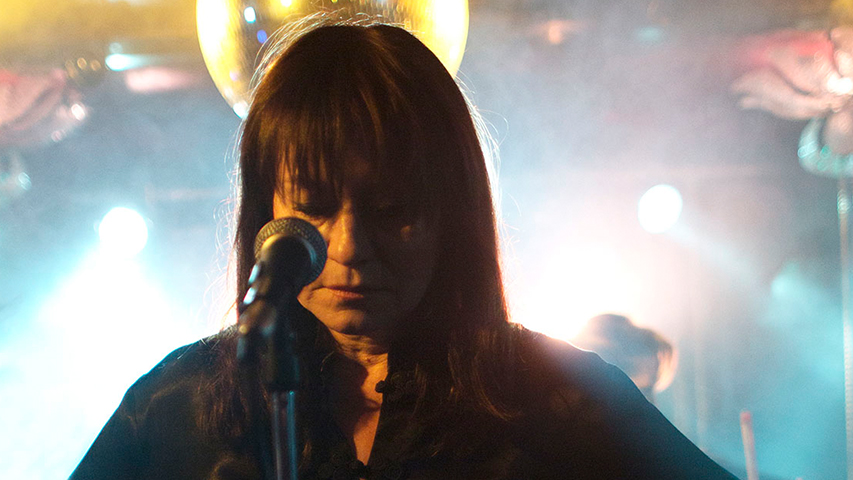 Hollywood Reporter
According to an article by The Guardian, finding the right approach for the vocals proved tricky. The clumsiness of Nico's singing meant that recreating it precisely could have seemed like a satire. Somehow Dyrholm found a sweet spot between accuracy and invention – as well as between sincerity and irony. "When she sang, Nico was often out of tune, and sometimes she sounded really awful," Dyrholm said. "But that doesn't matter. She told a story in her songs. I viewed her songs as monologues to capture the emotional state of the character."
Her state often reflected a hard past. The movie opens with a scene of a young Nico watching her city, Berlin, burn at the end of the second world war. "She was old enough at the time to understand what the defeat of her country meant," Nicchiarelli said. "She grew up in terrible conditions. She suffered hunger. That was something that shaped her character."
Throughout the time spent in making this film, Nicchiarelli knew just what she was doing. There's no false story, and she takes us close to Nico's tattered charisma, and to the haphazard rituals of her life, all to figure out what made her tick. Christa is running from her myth, yet she polishes it every time she drops a pensée like "I've been at the top, I've been at the bottom: Both places are empty." Her formative event, which we're shown glimpses of, was witnessing the end days of the bombing of Berlin when she was a child during World War II. That might hit anyone hard, but the thing about Nico is that she thought it was beautiful.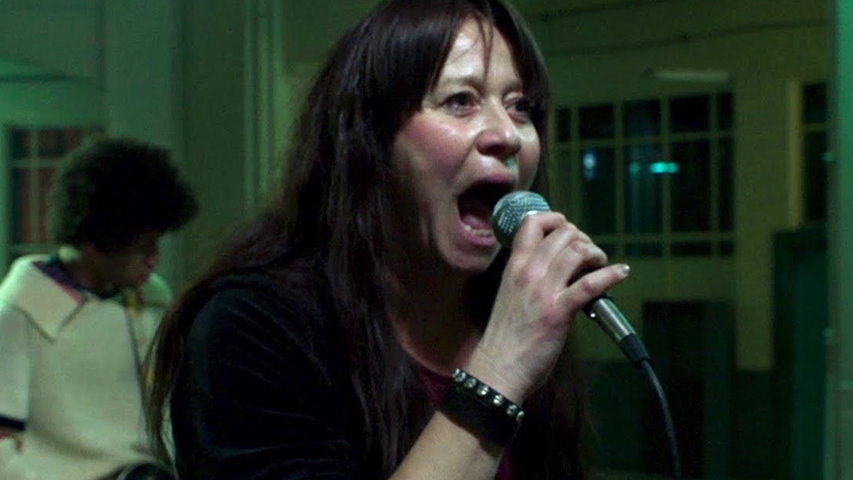 HeyUGuys
The movie ends with the trip that she made to Ibiza in July 1988. She seems healthy and happy, but as the end title informs us, on that trip she crashed her bike due to a heart attack and died of a cerebral haemorrhage. It's a sad ending indeed, since Nico, 1988 more or less convinces you that Christa Päffgen, despite the legend she created, had at that point rejected the decadence that fuelled her and was closer to life than death.