Point of View: From Streets to Table
by Amit Khanna
August 29 2018, 4:31 pm
Estimated Reading Time: 12 mins, 56 secs
Nothing reflects a culture as its cuisine. Here's a perspective on India's food culture.
For centuries, street food has reflected the changing eating preferences of the society. In a way nothing mirrors culture as much as our eating habits. Food and familial bonding are pre-primordial instincts besides survival and procreation. Popular culture, more than high art, includes the ideas and objects generated by a society, including commercial, political, media and other systems, as well as the impact of these ideas and objects on society. And what impacts us more than the food we eat. I believe the first influence of our ethnicity comes from taste, followed by language and later socio-economic stratification.
History of several millennia through all accounts has enough records of popular street food in different regions and eras. It is generally accepted now that there is some genetic predisposition towards the food we eat. Growing up children first acquire the taste of food which is made at home. No wonder everyone declares that there is nothing like "Ma ke haath ka khaana" (Nothing tastes as good as the food cooked by mother). The reason why we have staple diets is also linked to the geographical and climatic factors and availability of certain ingredients, which in turn influence what, we eat as our main food. As cultural anthropologist Arjun Appadurai says in one of his essays, "Food is the main actor in breaking down these strict borders… Perhaps, most importantly, food enables groups to assert identity and represent themselves."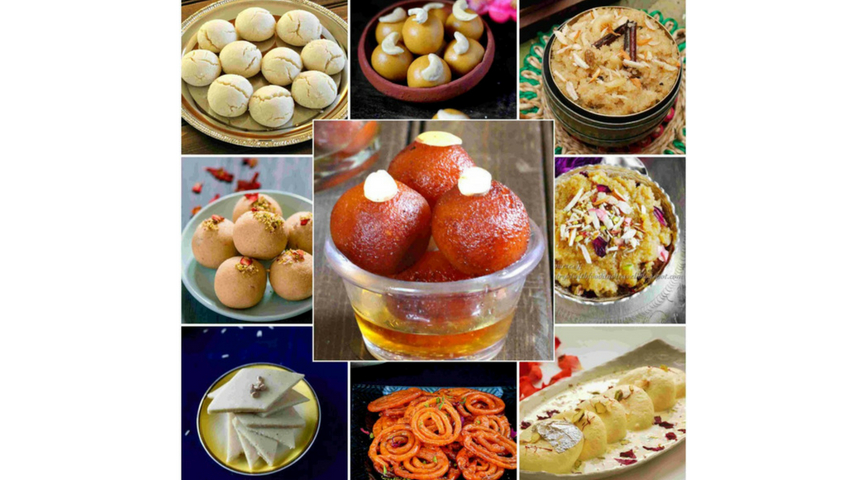 However, food arbitrage too goes back in time. Another noted anthropology scholar and Italian Massimo Montanari puts it well, "choices" made by primitive hunters and gatherers were determined by a culture of economics (availability) and medicine (digestibility and nutrition) that led to the development of specific social structures and traditions. Montanari goes on to add, "invention" of cooking which allowed humans to transform natural, edible objects into cuisine.
Cooking led to the creation of the kitchen, the adaptation of raw materials into utensils, and the birth of written and oral guidelines to formalise cooking techniques like roasting, boiling, and frying." Early travellers began carrying their staples with them on long transcontinental journeys. Over centuries communities and families appropriated available foods and cooking techniques to evolve their own distinctive cuisine. It was only in the 19th century and more in the 20th century that external influences and ingredients began to alter traditional cooking. While as late as 1100 years ago, Indian food to most foreigners would be classified as spicy curry. Not much was known about the diversity and richness of our cuisine. Perhaps no other nation has such a variety of flavours and ingredients as India.
In recent years transport and media revolutions has exposed our palates to newer tastes more rapidly. This has impacted our cuisine and eating habits. In a globalised world, obviously our foods have transmuted in other countries even as our palate has altered. However, there are two sides to this picture. The good news first. In spite of a rise in the availability of pan global dishes like hamburgers, pizzas, noodles and colas there has been a surge in the ubiquitous availability of regional foods – dosa, pao bhaji, chat, butter chicken, milk sweets and buttermilk, etc. Travel to any town or city across India and you will see some street food staples across the country. So it's not unusual to see a roadside dhabha in Punjab or UP selling dosas and similarly traditional North Indian snacks like samosa and kebabs sold in southern states. Gujarati farshan, for example, usually packaged savoury namkeens have replaced more traditional local snacks. Bengali sweets made with chenna –a crumbly soft fresh cheese – such as rasogulla and cham cham are now sold by halwais all over. Chat, originally from UP is now a favourite across India. Kebabs of various types traditionally restricted to certain cities like Delhi, Kolkata, Lucknow, Hyderabad, Bhopal and Ajmer are now popular countrywide. Some snacks of European descent like sandwiches, rolls and cakes are now a part of Indian cuisine. There was a time in not too distant past where coconut water was available only in the coastal areas but now you can find it in hill stations or even desert towns.
There are two catalysts for the rapid spread of a new Pan Indian street food culture. Local specialities, many rediscovered by contemporary chefs and taken to streets by enterprising entrepreneurs (often hawkers) are sold with popular foods from other regions. Large-scale urban migration from one state to another and the need to eat familiar food has led to the recreation of many of these delicacies in newer places. Mass media especially television is another harbinger of a behavioural change. However, it is the raising disposable incomes, which has a new sub culture of eating out. Cost and convenience, longer working hours and commute time, more working women are compelling people to eat out.
In fact, many long forgotten recipes are reappearing in our street corners. A lot of credit goes to some of our young chefs, who though trained in catering colleges, in the last few years have gone about collating long forgotten traditional recipes. Some of the finely nuanced cuisines from many princely states and even rural India, which were lost or were confined to a few kitchens, are now available not only in fine dining restaurants but also with neighbourhood hawkers and tiny food stalls. Cookery shows on TV too have helped spread this revival. Another welcome trend is the regular holding of food festivals and pop ups. Special food streets and markets have sprung up in many cities now. Indians are more experimental in their food choices than ever before. Recent popularity of organic food and healthy eating are also ushering in a change.
India is a country of diverse ethnicity and cultures. Yet there are some foods, which are consumed universally across our large country. Dal (Lentils) and rice are eaten in some form or the other in all parts of the country. Khichdi (dal and rice cooked together) or its derivatives like pulao and biryani - both vegetarian and non-vegetarian - is arguably the most popular dish in India. One can also get some form of poori (fried wheat bread) with a potato subzi almost anywhere. In most parts of India one will also get a fish curry or fried fish together with rice. Wheat, millet, besan (chickpea floor) or rice pancakes-dosas, chillas, appams and chapattis (unleavened bread), even parathas with or without stuffing are universally available. Leafy vegetables like spinach, fenugreek (methi), chaulai, mustard and other greens are eaten everywhere except the snow clad or desert areas.
Other popular dishes include variants of onion, brinjal (aubergine), gourds, tomato, beans, yams, and now peas, cauliflower, and cabbage. In recent years, eggs in various avatars are available even in the remotest areas. Mutton and now chicken are the most popular meats though pork and beef (mainly buffalo meat) in curry or stew form is eaten in some regions. Halwa of all types, rice and milk pudding (kheer, payasam, basundi, etc.), pedhas, gulab jamuns, barfi, laddoos rosgulla, kulfi and jalebi, are now commonly eaten.
Fried fritters or bhajiyas, pakodas, bajjis, samosa, tikkis (potato chips) are now eaten by the rich and poor. In the last three decades, instant noodles more commonly known by a popular brand name Maggi, is now ubiquitous even in small hamlets. There are namkeen snacks like bhajiyas, chips, chiwda, gathiya, peanuts and channa. Regional specialities include vadas, idlis, momos, upma, sambhar, pao bhaji, dahi vada, gol gappa (puchka, pani puri, batasha, etc.) chat, poha, dhokla, paneer and various types of kebabs, besides tandoori chicken (and butter chicken) chola bhatura, jhaal mudi, bhelpuri, which are now pan-Indian favourites. Pickles, chutneys, curd are again a part of most Indian cuisine. Of course, localised versions of Chinese food, burgers and sandwiches, cakes and cookies, ice cream and even pizzas are now a part of most urban Indians diet.
Each town or city has given rise to particular foods and flavours. So from the gullies of Amritsar have emerged choley kulcha (or bhatura), batter coated fish fry and lassi, from the dhabha of West Punjab dal makhani, tandoori roti and matar paneer. From Kashmir comes rogan-josh, noon chai and dum aloo. Delhi has given us paranthe, mutton stew, aloo tikki, bedami aloo, tandoori chicken, sohan halwa, daulat ki chaat, from Banaras and Lucknow we got chaat, nimish (malai makhan) – frothed cream, rabdi, nimona (mashed pea curry) and khasta kachowdi. From Agra, kebabs, biryani and kormas; and from Mathura, pedas and barfis, ladoos and kheer, halwa and kulfi from all over North and North West India. Rajasthan has given us kachowdi, dal baati choorma, ghewar, bhujiya and lal maas. Bhopal like Delhi, Hyderabad and Lucknow has its own version of Mughlai cuisine. Indore is another city known for its street foods like dahi bhalla, bhutte ki khees, garadu (yam chat) and poha –jalebi (obviously Maratha influence during the Holkar regime). Gujarat has given us a range of snacks like dhokla, khandove, handovi, patrel and gathiya. Besan kadhi popular across North India has its versions in UP, Punjab, Rajasthan, Gujarat and erstwhile Sindh. From North West frontier and Western Punjab have emerged what is now known as Punjabi food (though much altered).
Kolkata is another great city for street food with its kathi rolls, mughlai parathas, biryani, baingun (and other) bhaja, ghugni, jhaal mudi, luchi and chana dal, mustard fish and the entire array of milk based sweets. Tangre, the China Town of Kolkata, was also where Indian Chinese food started its journey and many such creations like chilli chicken and manchurian chicken are actually invented here. In Kolkata, Madras, Bangalore and Bombay and some important army garrison towns and railway junctions Indo-British cuisine was introduced in the 18th century. From mulligatawny soup, eggs and roast, baked beans, cutlets, railway mutton curry, vegetable au gratin, plum cake and custard, the food has an Anglican quintessence.
Bihar has its litti chokha and sattu, Odisha claims the invention of rosgulla and is also known for its dalma dal with vegetables. From the Northeast we get momos and other dumplings, smoked meats specially pork and laska (Noodle Soup). Burmese food too is reflected in parts of Assam and Tripura cuisine. Manipur and Nagaland introduced many exotic leafy greens (saags) in India. Later, Tibetan refugees brought their cuisine including thupka (mixed vegetable meat soup). The American soldiers brought hamburgers, hot dogs, canned foods to India.
Till 1960s most Indians would lump the rich and varied South Indian cuisines into Madras food, which in turn meant only dosa, idli, sambhar and coconut chutney. Today you will find every large city serving foods from Karnataka, Tamil Nadu, Andhra, Kerala and that too from every region of these states. The ubiquitous dosa and idli in various forms are eaten all over South India. Usually made with fermented rice and urad dal paste there are several variations made from rava, moong dal, chana dal, ragi and other grains and lentils. Often dosas are stuffed with an onion potato mixture though different regions offer other options too. Uttapam, pesarattu and appams are similar pancakes cooked on a griddle.
Sambhar is a tuwar (arhar) dal soup in which vegetables and spices are added. Chutneys made of coconut; tamarind, garlic, chillies, mango, tomatoes and spice are eaten as an accompaniment. Udupi a town near Mangalore is the home of a cuisine, which symbolises South Indian food in rest of the country. Upma, a breakfast dish of pan-fried rawa with chana dal and peanuts is a common across India. Bisis beli bhaat –a kind of khichdi is widely popular in Mysore, coastal Karnataka and Kerala have distinct flavours of their own.
Of course fish and prawns are cooked in different styles either fried, steamed or in a masala gravy with coconut. Chettinad cuisine from Tamil Nadu has as spicy ensemble of non-vegetarian dishes including mutton, chicken and fish. The Iyengars of Tamil Nadu, Nairs of Kerala, Mappilahs from Kerala, Coorgis from Karnataka all have well defined cuisines. Kori roti (rice rotis) and chicken or pork curry are other favourites. Andhra food is rich in spices and has three different flavours - Hyderabad (with Mughal and Maratha influence), Ryalseema and Chitoor. Mysore paak, coconut barfis, and lades of different types and panamas are quite popular.
Finally, Mumbai is another melting pot of different cuisines. Besides the iconic pao bhaji, poha, bhelpuri and vada pao, several joints are known for Gomantak (Konkan coast), CKP (chaitaniya kayasth prabhu), koli, saraswat, kolhapuri (spicy) Gujarati and Goan foods. Mumbai streets serve everything from kebabs (khiri-udder), paya soup (trotters gravy), rawa coated fried fish, pomfret, dabba gost and sukha mutton.
Parsi dishes like Patra nu maavh (stuffed pomfret steamed in a banana leaf) salli chicken (chicken stew with fried potato slivers), Dhansak (Gujarat thalis with assorted lentil gravy, vegetables/meat) and lagan nu custard are some of the popular ones. Goan food is an interesting amalgam of Portuguese and Konkani flavours. Goan Christian and Hindu cuisine are distinct. The former uses vinegar and the latter coconut and tamarind. Rice or millet rotis are staple breads in most parts of Maharashtra while bread is eaten in Mumbai and Goa (again brought by the Portuguese). Srikanth, pedhas and halwas are two widely eaten desserts in the West.
The good thing is that most of these local dishes (hitherto almost lost) are now increasingly finding place across tables in most major towns. Indians, especially the urban population less than 40 years, are more adventurous in trying out new tastes and flavours. Fine dining and chefs too have contributed in reviving many of the obscure and traditional foods. Easy availability of ingredients including ready to cook meals is helping people try out new cuisines. TV, particularly travel and food channels, internet, food bloggers and curators are ensuring people are better informed about hitherto alien eating concepts. Online websites like zomato and dineout are another trigger. Improved hygiene and service is another new trend I have seen in some of the oldest and trendy food joints. In fact, in recent years I have come across many recipes I had long forgotten or dishes I had not eaten in fifty years. Interestingly, at the top end you have an array of quaint cuisines from Peruvian to Ethiopian, Vietnamese to Egyptian, served in various new fine-dining places.
Since we have moved from an economy of shortages to consumerism, eating is no longer a luxury for a large majority of Indians. They are revelling in choice. Rediscovery of our roots (quite lineally) makes Vedic food and molecular gastronomy thrive together. The palate is more experimental now. There is something exciting to eat in all price ranges from Rs 5 to Rs 5,000 in urban India. Across the socio-economic spectrum, people are spending more on eating out, snacking and trying new recipes at home. No wonder the food, both eating at home and outside, is a market worth USD 300 billion. A new popular culture is developing around food in India and it is no longer confined to cities and the elite. Nothing represents the mélange of diverse influences and flavours, which have intermingled with local traditions often seamlessly, to evolve in contemporary India, as the distinct cuisine of the country.
(As first published in Financial Chronicle - http://mydigitalfc.com/fc-weekend/point-view-streets-table