Richard Gere: In Conversation
by Khalid Mohamed
July 29 2020, 8:00 am
Estimated Reading Time: 7 mins, 24 secs
This is the 30th year of the global hit Pretty Woman. Khalid Mohamed pulls out excerpts from an exclusive interview with Richard Gere, during one of the charismatic actor's visits to India.
It's been 30 years since Pretty Woman (1990) – the ever-adored romcom – smashed all box office records in India for a Hollywood product. For 30 weeks or more, the crowd, especially the campus youth, flocked to the now-defunct Eros cinema at Churchgate, Mumbai.
Originally titled 3,000, the original script was darker than night and ended morosely. Director Garry Marshall was cajoled by the studio honchos to alter the wrap-up of a love story between a swishy dude and a sex worker. And the feelgood chemistry between Richard Gere-Julia Roberts clicked and how. For once, the studio mavens were right.
So why am I taking you back to that Pretty Woman daze? Essentially, it's to rekindle an exclusive conversation between Richard Gere and ahem, yours sincerely on Pretty Woman and other topics.
This was circa February 1997. Around 8 p.m., Gere had landed in a private aircraft after a brief vacation in the Lakshadweep islands. A few hours later, he was to check in at the Air-India counter for a flight to Hong Kong.
At a private airstrip of Mumbai, the actor was welcomed by Gyan Bhutuk, member in exile of the Tibetan parliament.
The Q and A was facilitated by Shekhar Kapur and Blaize Fernandes then with Warner Bros. The candid photos at the hotel lounge were clicked by Jayesh Sheth. Over to the excerpts:
What's your take on Kundun, Martin Scorsese's under-production film on the Dalai Lama?
I'm absolutely for it. Four or five years ago, Melissa Mathisson, who's an excellent scriptwriter, had told me she wanted to do a biography on His Holiness, the Dalai Lama. She had contacts in the Tibetan community.
She had written E.T. - The Extraterrestrial - and some other films of Steven Spielberg. She can communicate her ideas to a world-wide audience. I think Scorsese was the first person she took the script to. And although he had many other pictures to direct, he gave this project immediate priority.
Why was Scorsese denied permission to shoot Kundun in Morocco?
He wasn't allowed to shoot anywhere - not in Mongolia or Nepal - because they are very apprehensive of China. I don't know whether the Chinese government told them not to allow the shoot of Kundun there or not.
I do know that the Indian government didn't say "No" formally - they tabled the applications but didn't give any response. So, eventually Kundun had to be moved elsewhere (some scenes were filmed in a studio and others at the Karma Triyana Dharmachakra monastery in Woodstock, New York).
To move to your films, would you rather be known by some of your other work, besides An Officer and a Gentleman and Pretty Woman?
I like those two films, so I don't have a problem there at all. I remember once I flew in a missionary plane to the middle of Borneo. I was dropped off in the depths of the jungle. The plane took off and there I was with my girlfriend. We had no clue where to go from that point.
Right then people with painted faces arrived in dug-out canoes and we got a ride to the nearby village. There were young boys and girls with painted faces, who took one look at me and said, "Oh, so you are the Officer and the Gentleman." I was so relieved that I started laughing.
Did you relate with the almost incredibly Nice Guy you played in Pretty Woman?
Was he a Nice Guy? I would say he was a human being. Pretty Woman was such a simple fable really.
Yes, a kind of update on My Fair Lady.
Oh, much simpler than My Fair Lady. After script changes, it wasn't supposed to be a deep movie at all.
Didn't Hollywood try to make a sequel after its enormous success?
Many scripts were attempted but none of them was very good. A sequel to Pretty Woman seems almost impossible.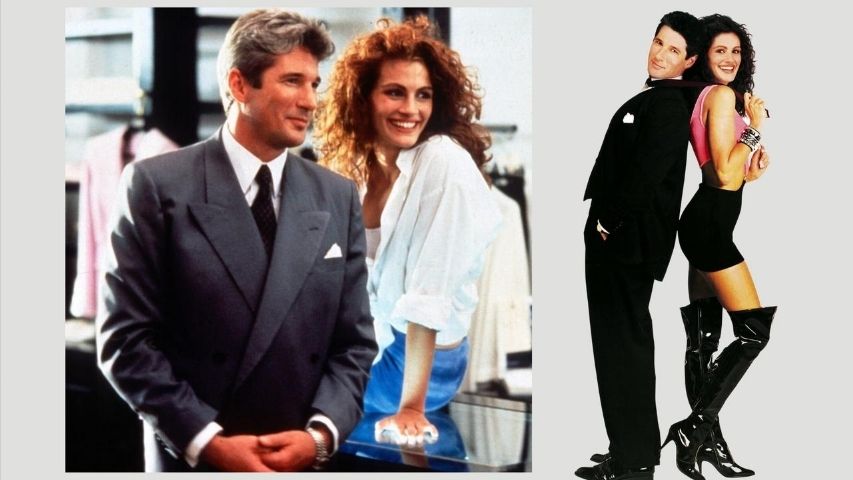 How do you look back on your earlier lot of films? Like Looking for Mr. Goodbar, which almost appeared to be an audition for you?
That was so, so long ago… way back in 1977. Then there were Days of Heaven and Bloodbrothers. I was already a working actor then. I started doing theatre when I was 19. I was on stage for seven to eight years, in America, and then some more in London. I had completed three to four films by the time Looking for Mr. Goodbar was released. I remember coming back from Europe where I was doing Yanks and three of my films were playing in New York simultaneously.
I was this actor, I was this thing already. A thing, which was much larger than me. That was difficult to get used to. But it was a good way to grow up, a good way to consider life around me.
Would you say that to start with filmmakers primarily used you for your good looks rather than your acting calibre? Say in American Gigolo?
No, I think all those are very well-structured roles which allowed for structured acting.
Which of your films are you particularly fond of?
I've done so many. So I don't have any personal favourites really. I don't watch my films anyway. Don't ask me why. I just don't go back to them. But if I'm pressed to select one, Sommerby is the film I really like. I produced it myself and felt very strongly for the script about a farmer who returns home from the American Civil War but his wife suspects that he's an impostor. It did great business, it made everyone a lot of money. And all of us from Jodie Foster to everyone in the cast, had a great time while working on it. Sommerby moved the audience, they cried at the end, I love touching the audience. I think people see films or read books to be moved by them. If a film achieves that, I think it's successful.
Did you have any hesitations about playing the viciously sadistic cop in Internal Affairs?
No, no hesitations at all.
But he was so horrible!
Oh yes, he was absolutely horrible. If I did have any questions, it was whether the film would be important to elevate… understand the warped mind of such a kind of character. I came to trust the director (Mike Figgis) and we worked very openly, directly and I enjoyed doing the role thoroughly.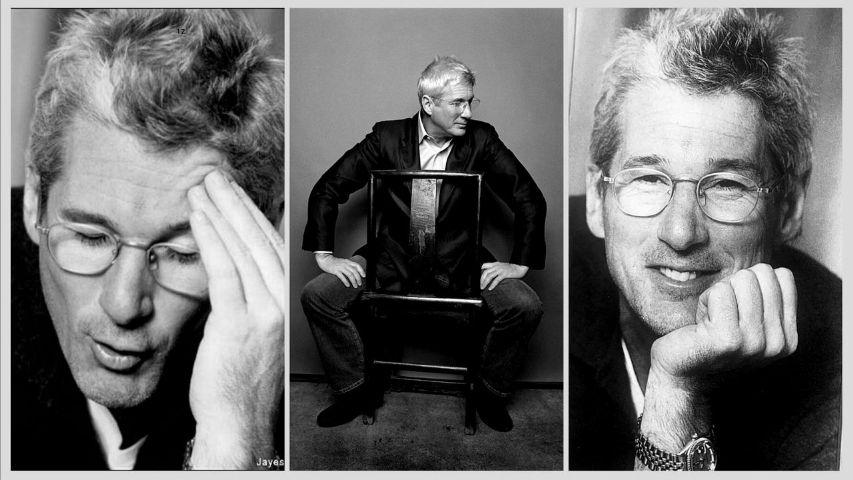 Are there any directors from the bygone era of Hollywood whom you would have liked to work with?
I like the same directors that everyone else does from the Hollywood of the 1930s to the '50s – William Wellman, William Wyler, Billy Wilder, Howard Hawks and John Ford.
Once I had a long discussion with Lindsay Anderson who adored John Ford. He felt that Ford's She Wore a Yellow Ribbon, is the greatest film ever made. I argued with him on this point but he was very clear about this… he insisted that the film was the greatest… Do you like Lindsay Anderson's work?
Yes, his film If.
I think both If and O What a Lucky Man are wonderful.
Who would you say is the greatest Hollywood actress ever?
There are so many… Yet there's no more of an icon of an American actress than Bette Davis. You can caricature her. She was so outrageous. She was a mountain, Mount Everest herself. Everything about her was theatrical, extravagant and so true. That's something which cannot be coached… taught… it is what it is.
Like Humphrey Bogart. You can't train someone to be Bogart. He was what he was. Really, these are some of the extraordinary people, the extraordinary life of cinema.
By the way since he seems to be a friend of yours, do you ever see yourself working with Shekhar Kapur?
After seeing Bandit Queen, I went down on my knees, pleading, "Shekharji, please let me do a film with you." But he has been casting me off. He just goes pooh at me, as if I was a mendicant, a beggar on the street.
You're kidding… just because he's here right in front of us.
No kidding. But know something? It's nice to see him blush for once.