Shot by shot
by Subi Samuel
October 26 2020, 12:00 am
Estimated Reading Time: 3 mins, 4 secs
A photo-essay by ace photographer Subi Samuel of Sushmita Sen, a woman of strength and substance.
It must have been around 1996, a little before the release of her first film Dastak. I was assisting photographer Rakesh Shreshtha, and she was at his studio for a magazine shoot. Although Sushmita Sen had been crowned Miss Universe at the age of 18 two years ago, there were no airs about her. She was so flexible and easygoing before the still camera that I was dumbstruck.
When I branched out as an independent photographer, I sent her a message to which she responded right away. I showed her some of my work with fashion models and friends and she liked what she saw. And then she agreed to a shoot - it was fixed at a tiny studio near Mahakali Caves, Andheri East.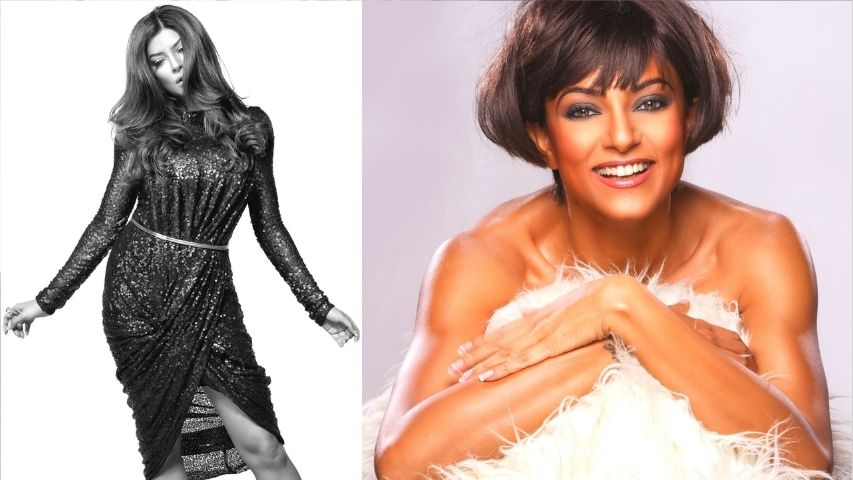 Sush has always been affable and encouraging. Came my first professional assignment to click her for a Stardust cover and the inside pages. There was a black-and-white photograph of her biting a chain which was widely talked-about.
It was shot in the analogue format on a Nikon camera. It was a time purely of shooting on film. Unfortunately, I can't trace that photograph any more. For the shoot she had brought her own make-up person and outfits, understanding that I couldn't afford to organise that. Compared to the other still photographers, I was a rank newcomer.
After that, we must have done at least 30-40 photo shoots. She would enjoy the shoots and knew her best angles. Usually, she prefers her right profile. Over time, her attitude has never changed, I'd like to think of Sush as a friend for life.
Of her movies, Main Hoon Na is among the ones in which she looked at her best, ravishing.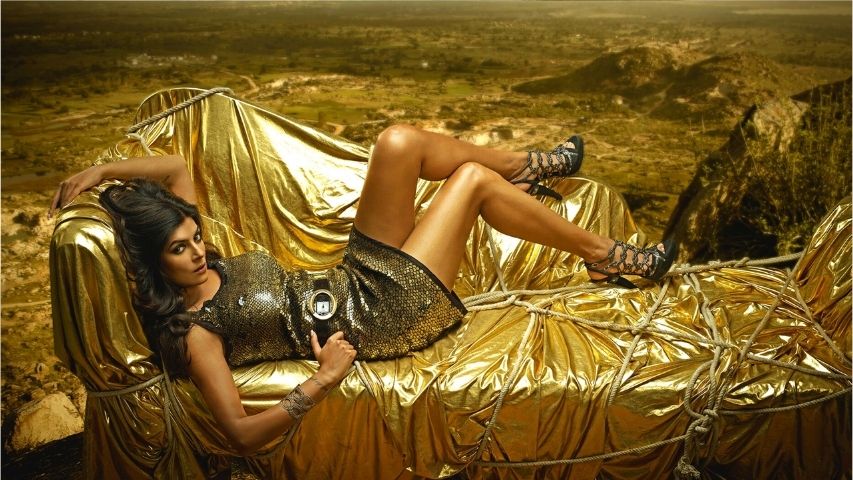 We did a photo-shoot a little before the COVID-19 lockdown. Now, Sush as can be seen in the web series Aarya, looks her fittest best. I wish she was doing more films but then she has always lived life on her own terms. She will never shy away from what she enjoys, and finds creative satisfaction in. She won't do a film or venture into digital space just for the heck of it.
One of the most unforgettable shoots was for the cover of my self-titled coffee table book of photographs. It was a shot showing her screaming, minus any jewellery or designer outfit. Sush was totally supportive of the book. I'd self-financed it, which was quite an expensive proposition. But I managed to recover the investment, especially because it did very well on being released through a distributor in the U.K.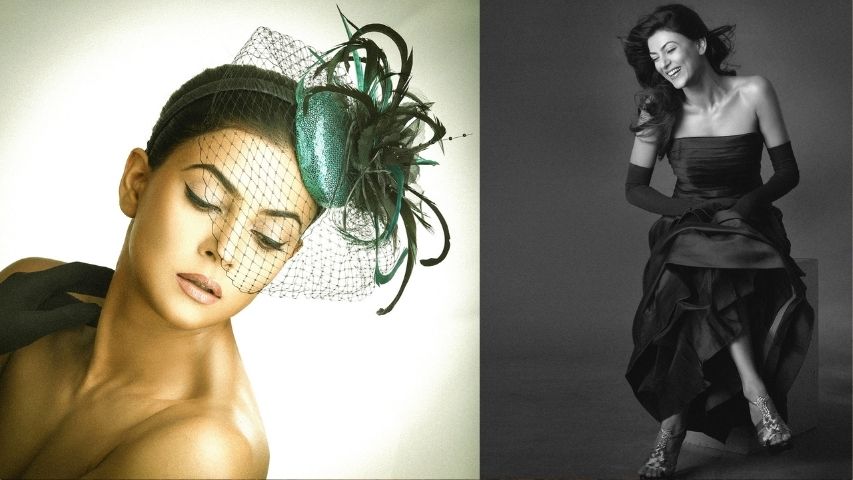 There's no doubt that Sush loves the colour black. Her photos come off excellently sans make-up too. She should do more of that but then I'm sure she will, here's one star who's never been hesitant about experimenting.
When I look back, my first solo shoot with Sushmita Sen continues to be a huge memory. I was such a novice and quite nervous about shooting celebrities. Sush never treated me like a fresher though. Back then, let's say some 20 years ago, shoots were easier and friendlier. There was a one-to-one equation. Nowadays, I'm afraid that stars are accompanied by their managers, their agency people, an entire entourage. Which is a pity.
Today, she is happy and settled with her boyfriend (Roman Shawl). That's the Sushmita Sen I know. She has scripted her own professional and personal lives. And in my eyes, no one quite compares to her.