Signs of the time: The Trolley Times
by HUMRA QURAISHI
December 26 2020, 12:00 am
Estimated Reading Time: 5 mins, 28 secs
No New Years greetings from me to you. There is little to celebrate, writes Humra Quraishi
Nothing much to look forward to. Nothing to talk about except of the gloom and the fake that rules the universe of news and information.
Coronavirus is just one part of the cloud causing darkness. The political scenario is another of the worrying things. It has its own share of concerns. But the one that is causing absolute worry is fake news. It is poison. With the media subservient there is no recourse but to counter the propaganda with whatever means there are at hand.
In fact, the farmers' collectives sitting unmoved at the Delhi borders have already started publishing a newsletter or one could call it a small-sized newsletter – The Trolley Times - focusing only on facts and more facts, and therefore with that, countering the fake news.
It's time that we get back to those 'Avadh Punch' days, when many decades ago the agitated Indians vented their anger and disgust against the British rulers through their very own Lucknow based publication, The Avadh Punch. The popularity of the Avadh Punch venture can be judged from the fact that within just a short span of time, this publication had spread out far and wide and was published from several other States of the country. Caricatures and cartoons and verse and prose captured the mood of the Indians against the then British rulers. There was that full-fledged focus to protect our land and our identities from the then rulers.
Look around, and see how today the farmers of the country are trying to protect their lands from the moves of the present day sarkar! They are worried and apprehensive, they are unsure of what the future holds out for them. There is a strange unease in the air, sorrow spreading a pall of gloom; it's ominous. The farmers are not believing any of those so-called sarkari promises. They are seeing through the government's gimmicks and ploys.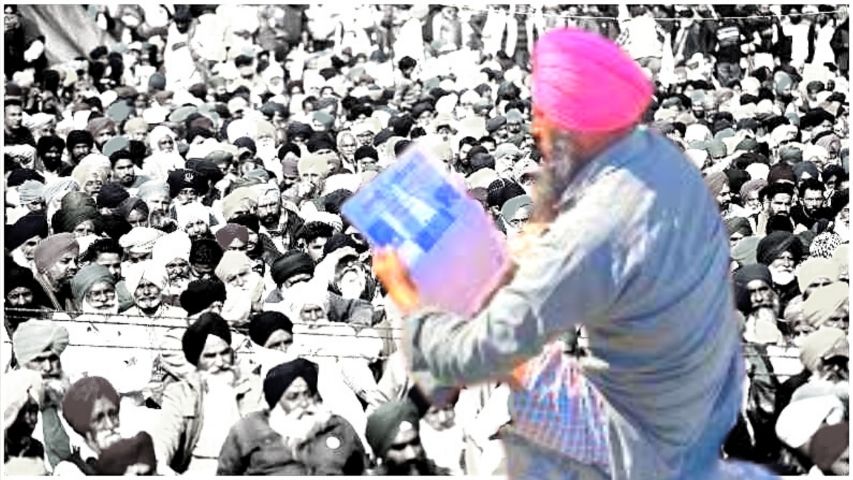 If even a fraction of those proposed promises were to have been put to action, then perhaps the creases could have settled by now. But, nah, there are huge gaps between the ground reality and the promised. If only on this Christmas Day, Santa Claus, the real one and not the look- alike, comes up with some little 'gifts' for the aggrieved. Not a public relations exercise but immediate relief and redressal.
If only these controversial Farm Bills get rolled back and all the farmers who have given their lives during this struggle are given due status of martyrs. Also, there are hundreds of farmers whose livelihoods have been ruined during this long protest. Sitting in the cold, having left their farms and fields for days and weeks at a stretch. Has the sarkar even bothered to find out what happens to the surviving farmers and their families?
If only the 83 year old Jesuit priest, Father Stan Swamy gets immediate bail on humanitarian grounds. He is ailing, affected by Parkinson's disease, yet he sits languishing in a prison cell.
If only there were less of speeches for the students of the Aligarh Muslim University and more of looking into police atrocities on students. Just about a year ago, writ large were the shots of cops and local goons attacking and thrashing the university students. Has there been follow up on the condition of those students who were brutally injured and their academic year destroyed because of police atrocities? Have any of the administrative heads been questioned if not suspended for ruining the lives of students?
If only there could have been follow up on those students of the JNU and the Jamia Millia Islamia University who were just about one year ago brutally attacked by Right-Wing goon along with cops. Have we bothered to find out where and how are they? No we haven't. Because we believe speeches are enough.
If only there could have been outreach to the children on the streets then hundreds could have been saved from the clutches of mafia. The rising numbers of the kidnapped and lost - abused children scare you and me but perhaps not the sarkar!
If only there were less of the private senas unleashed by politicians, perhaps minorities could live without everyday fears from haunting them.
If only there was less of the contrived and the fake and more of the genuine - then perhaps, there would be fewer who would be pained from around all possible quarters.
Tell me, in such a hopeless scenario, how can one wish a very happy new year! At least I'm not able to do so!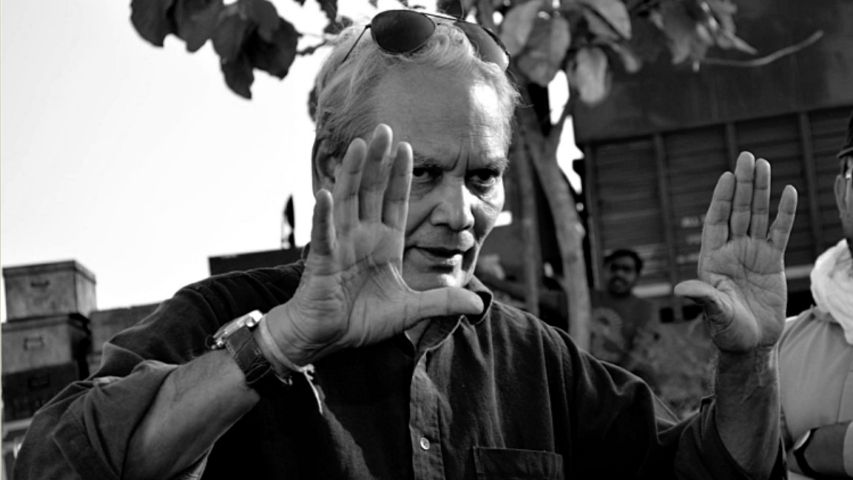 The only visible sphere in these dark times is the creative lot trying to hold on to their genius. In fact, this August, when veteran film director and producer, Vinod Pande, commented that he's going to give himself a gift on his 80th birthday, one thought he'd be buying himself the mundane! I stood corrected when he informed me that he is coming up with many more creative projects. New creative gifts for himself and also for us!
Yes, sleek sophisticated productions from this 80 year old filmmaker who doesn't believe in halting any of his creative passions. For him age is just a number, as he does just about everything himself, including driving around in a city like Mumbai!
Call him a one man wonder, as he rather too passionately tells you about his upcoming new projects. "First comes our feature film 'Undertaker', which is ready and we shall prepare for its release soon. The second one is our web series 'Obsessions', which has been partially shot already. We shall soon release its pilot episode, which is now ready. We are already a work-in-progress on our Podcast, 'Thodee See Mohabbat, Thodee See Shararat'. We are also continuing to produce our informative and motivational videos, Four Finger Formula, Film Essence, Har-Dil-Azeez and Journey. Besides all that, a new digital platform in the VOD module is going to be launched with all my earlier films except for the new one. Then, I have to soon launch the publication of my third novel 'Destiny', which has been ready for quite some time".