Signs of the times: Nothing's right
by HUMRA QURAISHI
April 17 2021, 12:00 am
Estimated Reading Time: 6 mins, 1 sec
Humra Quraishi says that the signs of fascism are spreading, yet as mute spectators we sit quiet and subdued.
One prominent sign: the masses are being rendered so fragile and helpless that they aren't able to combat the disasters and tyrannies that are being heaped upon them. Another significant sign is the attack on our history, literature, libraries and the written word. Reports of the proposed demolition of one section of the internationally known Patna situated library, the Khuda Baksh Library, came as a shock. Talk to any scholar and he and she will tell you how this heritage is treasure, in the form of rare manuscripts and volumes.
I got in touch with the Varanasi based historian, Dr Mohammad Arif, who taught history at Banaras Hindu University (BHU) and is presently the Chairman of the Centre for Harmony and Peace. He said to me that he had spent years at the Khuda Baksh Library when he was doing his doctorate on the Tughlaq dynasty. To quote him, "During my research years and also during the post-doctorate, I spent months or years at this library. It has rare books in Urdu, Arabic, Persian - those musts for any scholar delving into our Medieval History. It's one of those libraries that ought to be nurtured and kept safe if we have to keep our heritage intact. Also, let's not bypass this touching factor: This massive world famous library was started by Khuda Baksh with 1,400 books, which his father, Maulvi Mohammad Baksh, had gifted him. It's with tremendous hard work and sheer focus that Khuda Bakshi could collect thousands of books - build this collection".
The historian also told me that a few years ago, another library was demolished - the Karl Michael library in Varanasi. "The Karl Michael library was established by a British collector during the Raj days but it was demolished when the Kashi Vishwanath Corridor was coming up. A setback for scholars and students of this city but one couldn't do a thing besides lament - there's worry, the way things are going on, we could be ending up sans rare manuscripts and books and libraries, which form the very base of any civilization - our heritage seems to be in danger!"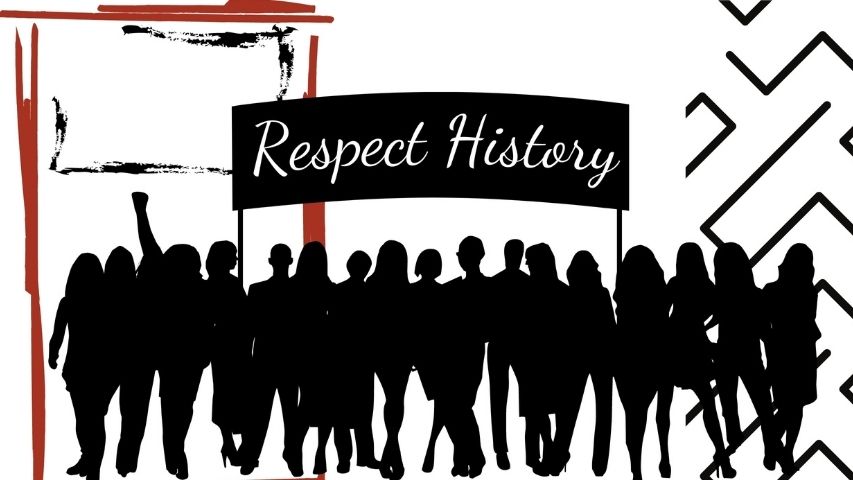 Another shock: Last weekend a Muslim labourer's library housing 11,000 books was burnt in Karnataka's Mysore. Sixty two years old Syed Isaaq is a daily-wager who couldn't attend school because of his family's financial condition and constraints so to make up for that loss he started collecting books and more books - hundreds of books in Kannada, English and Urdu. His library also had copies of the Bible, Quran and Bhagwat Gita. And, for the last ten years his library was open to all, free of cost. Now with all his books reduced to ashes, the only ray of hope is that Syed Isaaq's spirit remains. He plans to re-build his library. My Salaams to him! I do wish and hope the people of Mysore would help him re-build his library. Let writers, authors and publishers help him re-build it.
Don't know whether the goons who burnt this library would ever be caught or like 'unknown killers of the day' go scot free. After all, actual killers and destroyers are rarely apprehended in today's fascist times. In these recent years, there have been fears of distortions if not deletion of entire chapters, and together with that, twisted versions of historical facts are being mainstreamed.
Around the autumn of 2016, news-reports had come about the then Right Wing government in Rajasthan's plan to remove a chapter on Pandit Jawaharlal Nehru from school textbooks. Also news reports had come that students in Rajasthan were going to be taught incorrect versions of historical facts, e.g. Maharana Pratap defeated the army of Mughal Emperor Akbar in the Battle of Haldighati 450 years ago.
This is incorrect as historical evidence shows that Maharana Pratap, ruler of the Mewar region, had fled the battlefield, although in the later years he continued his guerilla war against the Mughals. Also, the BJP-led government in Rajasthan at the time had renamed the Ajmer Fort from Akbar Ka Qila to 'Ajmer ka Qila and Sangrahalaya'. No expert committee of historians and academics was consulted while taking the decision – it was done just by the order of the Rajasthan education minister, Vasudev Devnani. Mind you, this fort built by Akbar in 1570 was untouched even during the rule of the Rathors, Marathas and the British. The original name of the Ajmer Fort was legally sanctioned by a Gazette notification in December, 1968. It was named as 'Akbar ka Qila' or 'Daulat Khana' and this name continued till, of course, the Right-Wing came to power. Their apparent dislike for the Mughals can be judged from the fact that not only was the word 'Great' removed from Mughal Emperor Akbar's title, even relevant focus on him in textbooks was erased.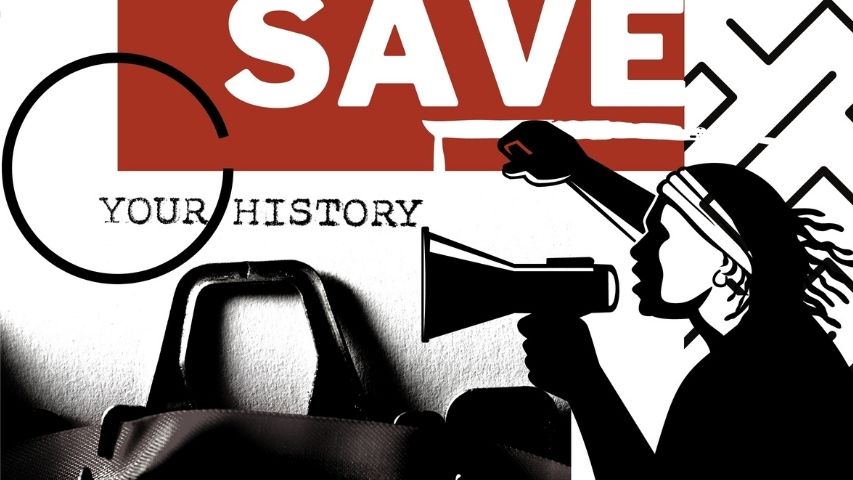 I'm not too sure if the present day Congress led government in Rajasthan has made corrections in the damage caused by its predecessors. The Maharashtra government under the previous BJP rule had almost defaced the names of Muslim rulers from its history text books. There were plans to omit vital details of the Delhi Sultanate and the Suri Empire in India. The RSS's intrusion into education was clear when the Shiksha Sanskriti Utthan Nyas, headed by Dina Nath Batra, had sent a list of recommendations to the National Council of Educational Research and Training (NCERT) demanding changes. Batra asked the NCERT to remove English, Urdu, and Arabic words, a poem by the revolutionary poet Pash and a couplet by Mirza Ghalib, the thoughts of Rabindranath Tagore and extracts from painter MF Husain's autobiography.
Batra wanted references to the Mughal Emperors as "benevolent", the BJP as a "Hindu" party, the National Conference as "secular", an apology tendered by former prime minister Manmohan Singh over the 1984 riots, and a sentence that "nearly 2,000 Muslims were killed in Gujarat in 2002", removed. The Nyas, led by him, wanted the Hindi textbooks to mention that the medieval Sufi mystic Amir Khusrau "increased the rift between Hindus and Muslims."
It had also, on earlier occasions, demanded the removal of AK Ramanujan's essay Three Hundred Ramayanas: Five Examples and Three Thoughts on Translation, from the undergraduate syllabus of the University of Delhi. It went to court demanding Wendy Doniger's book, The Hindus, not be sold in India. Mind you, those demands were fulfilled. Ramanujan's essay was eliminated from University of Delhi's reading list and Penguin India, the publisher of Doniger's book, pulled it out from circulation.
I could go on and on, with this onslaught and the damage being done. There are genuine worries as nothing seems to be going right under this Right-Wing regime!