Signs of the times: You're changing
by HUMRA QURAISHI
March 27 2021, 12:00 am
Estimated Reading Time: 4 mins, 21 secs
Humra Quraishi wonders if the bleak days will continue with new strains of the corona and the communal virus spreading.
Its been one full year of deprivations, disasters and despair. And whilst we were fretting all these months, a few were busy jotting down vital facts, focusing on ground realities.
In fact, the former IIT Delhi, Physics Professor VK Tripathi brought out a slim booklet titled 'Citizenship and Farmers Satyagrahas' (Sadbhav Mission). It focuses on hard facts that we have been impacted by since the autumn of 2019. To quote him from the preface of his book, "In 2019, the Government of India brought the Citizenship Amendment Act (CAA), linking citizenship to religion. The students and concerned citizens opposed it. When they were beaten up, women of Shaheen Bagh (Delhi) came out and sat on the road in freezing cold. For 100-days they carried the sit-in, strictly in compliance with Gandhian satyagraha. Similar sit-ins were held in over 200 sites across the nation. Several state governments and political parties came forward in support. The Prime Minister had to back track on his motive to bring NRC. The lockdown stopped the sit-ins. In 2020, the government, bypassing parliamentary procedures, brought in three corporate-centric agriculture laws. The Punjab farmers rose in protest, creating a national awakening. Since November 26, 2020, lakhs of farmers from Punjab, Haryana and Western UP have been carrying nonviolent day/night sit-ins (satyagraha) at Delhi borders."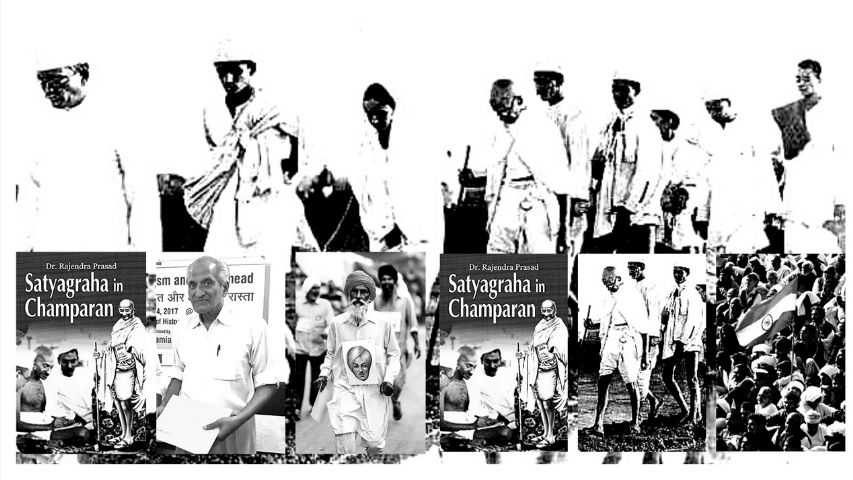 Tripathi also focuses on the prevailing ground realities, "I hope the educated people would share the pain of farmers and common men whose per capita income is below one fourth of the national average. Labour is not only a means of sustenance, it is also an instrument of uplift of the soul. Labour requires resources, skills and work to operate. The country has resources - land, forest, mines, sea, machines, tools, capital etc., but everybody does not have access to them. In the villages, average land holding per family of six people is about one hectare, but top 10% people own 50% of the cultivable land while bottom 50% are landless labourers. The richest 1 percent people have 73 percent of national wealth. The bottom 60 percent have only 4.8 percent." He argues, "The opportunities for education and skill development are also highly skewed. For more than 50% children, education stops at the level of 10th grade or earlier. Another 25% stop education at 12th grade. These 80% children have no opportunity for technical education".
Yes, we are indeed seeing a strange scenario unfolding, where we are trying to survive with a nothingness clutched to us! And, it is violence that pervades every part of our country. Shouldn't the higher authorities be asking for an immediate explanation about this particular news report published today, which has caught my attention: The priest of a Ghaziabad temple, where a Muslim boy was thrashed for drinking water on its premises, targeted the former President of India APJ Abdul Kalam on Tuesday over his religion, calling him a "jihadi". The details from the news report speak volumes of the society we are fast becoming - "Any Muslim in the top echelons of the country cannot be pro-India and Kalam was a jihadi," Dasna Devi Temple's Yati Narsinghanad Saraswati told reporters in Aligarh. Levelling allegations without substance, he accused late Kalam of supplying the formula of the "atom bomb to Pakistan as DRDO chief". "Kalam had formed a cell in the Rashtrapati Bhawan where any Muslim could file his grievance," the priest claimed.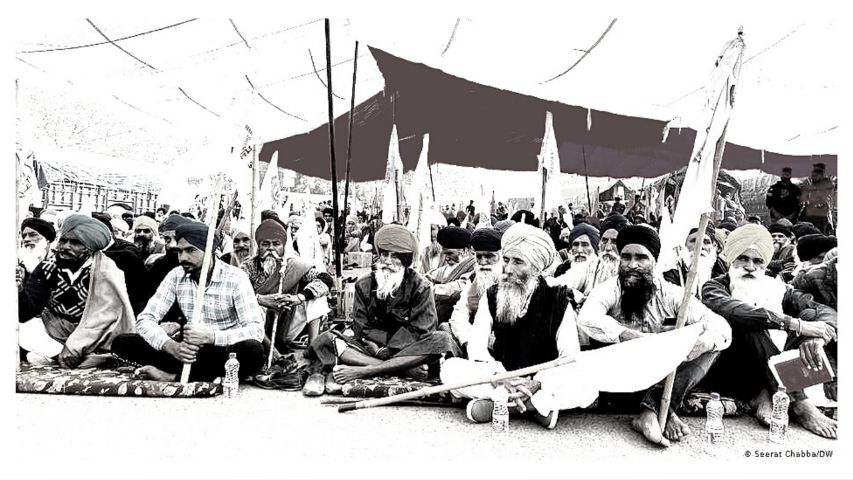 All this anti-Muslim venom or call it by any other term of your choice is getting out of control. One is fed up being labelled a this or that! Enough of communal poisoning. Hindutva taunts of calling Muslims 'Jihadis' is getting a bit much. Unsparing to even love affairs, crudely and callously terming them as 'Love Jihad'!
It's time there be a halt to this. In fact, all the communal speech unleashed against the former President of the country, APJ Abdul Kalam, should be taken seriously. The office of the President's or his secretariat should ask for an explanation from this character who has came up with obnoxiously dangerous communal commentary against the former President of India.
So this week then, I'm leaving you with Gulzar Saab's poetry. His words seem apt to me, for these uncertain times.
"Kuchh bhi qayam nahin hai kuchh bhi nahin/Raat-din gir rahe hain chausar par/Aundhi–seedhi-si kaudiyon ki tarah/Mah-o-saal haath lagte hain/Ungliyon se phisalte rahte hain/Kuchh bhi qayam nahin hai kuchh bhi nahin//Aur jo qayam hai ek bus main hoon/Main jo har pal badalta rahta hoon."
"Nothing is permanent, nothing at all/Days and nights fall on the chausar board/Like kauri shells, some face up, others down/The months and years dealt out to you/Slip through your fingers/Nothing is permanent, nothing at all/And what is permanent is me/I , who is changing at every instant.