Soundscaping with Bishwadeep Chatterjee
by Vinta Nanda
August 5 2020, 8:44 am
Estimated Reading Time: 13 mins, 15 secs
Vinta Nanda says, this is one of the most interesting interviews she's done for The Daily Eye in so far. Welcome to the soundscapes of Bishwadeep Chatterjee!
National Award-winning sound designer and engineer, Bishwadeep Dipak Chatterjee, is a name known to many.
He began his journey in 1987 and has worked with directors, sound maestros and artists including stalwarts of the music industry. The FTII alumnus began his career in Mumbai with a post-production studio.
Chatterjee worked on big projects such as Devdas and Hum Dil De Chuke Sanam, as a music-recording engineer. His long-standing association with ace filmmaker Sanjay Leela Bhansali, offered him opportunities to work out of the box.
So, let's talk to this winner of the National Film Award for Best Audiography four times - for the films Madras Café, in 2013, Bajirao Mastani, in 2015, URI: The Surgical Strike, in 2018 and Children of the Soil in 2018. Did I tell you that he is also the Member of The Oscar Academy's Class of 2018?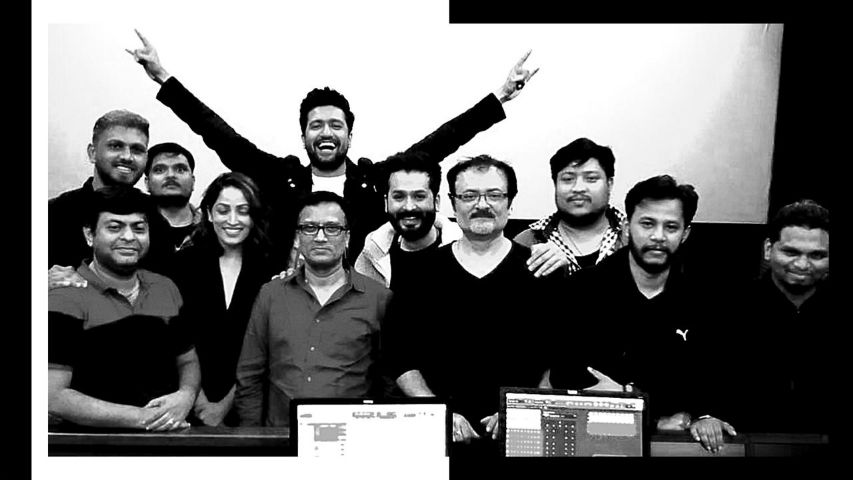 Why did you choose to work with sound? And, tell us about your first experience with the theory of it at film school and then putting what you learnt to practice when you first started working professionally, in the Film Industry?
I suppose it was my love for music that started the whole thing off. Like most adolescent boys in boarding school I too picked up the guitar to impress girls. Well, the girls were far from impressed but I landed up in this field. I didn't want to pick a career from the standard 'Career Menu card' thrown at us… Doctor, Lawyer, Idli, Dosa but I didn't know what I wanted.
So through my 'pre-social media days' networking I somehow got to know about FTII. Luckily I had parents who supported my decision. FTII just turned my life around completely.
Apart from specialising in my subject - Sound Recording and Sound Engineering, we had a fantastic integrated course where we also got to learn direction, screenplay writing, editing, motion picture photography etc. It sensitized us to an art form, exposed us to the aesthetics of cinema and introduced us to regional and world cinema. This integrated course taught us to understand co-ordination and become better team players.
The great part about this course is that the theory that they taught us was backed up by extensive practical exercises. Students work on the 'Diploma Film', which takes them through the entire process of recording location sound, voice dubbing, foley, music/song recording, ambient effects recording, track-laying and the final mixing – in today's terminology, 'Sound Design'.
Diploma Film is the final project of students from all the specialisations. Students form units of their own to make this film. Our unit and batch was quite interesting; the director was Shriram Raghavan, editor was Rajkumar Hirani, DOP was Hari Nair and I was doing the Audiography.
The hard core Bombay Film Industry came as a rude shock for many of us who felt very protected by the campus. We had to 'unlearn' what we learnt! But the industry shaped us into being professionals.
My main area of interest was Music Recording. However when I landed up in Bombay in 1987, there weren't any vacancies in any music studio. So, I took up whatever work came my way. My first job was location recording for a textile documentary being made by Ketan Mehta at that time. Following which I got to work in Mira Nair's 'Salaam Bombay' as an assistant to an American Sound Recordist. We were shooting Sync-Sound back then.
I did a small cameo too… (where I take Sanjana to meet Nana). It was a fantastic experience and it paid me well too. But I preferred a studio job as Bollywood was not going to switch to Sync Sound anytime soon and I didn't want to waste my time recording stuff that wouldn't be used.
I joined a Film Mixing and Post Production Studio hoping eventually to get a break in a music studio. Suddenly a lot of small music recording studios started mushrooming all over Bombay. I got a chance to finally join one. This was in 1989.
I was very happy as I loved what I was doing. I was learning along the way, working with great composers, musicians, singers and film makers.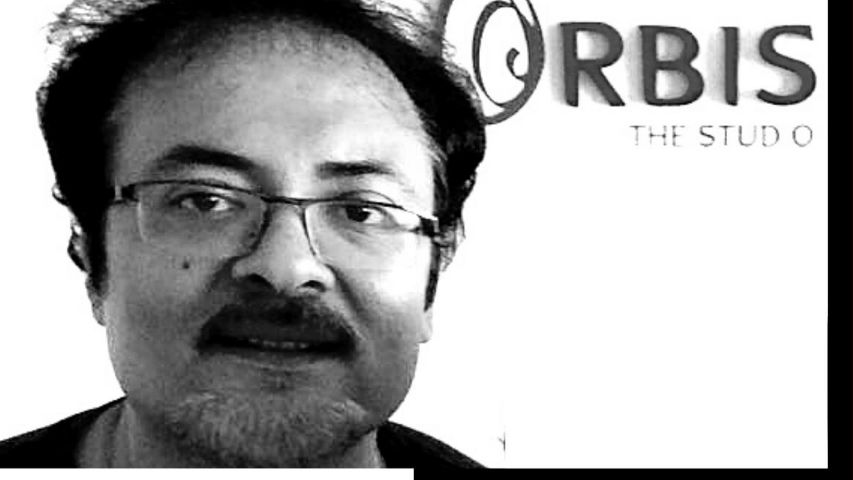 What are the areas of sound engineering in film, which you personally would like to improve upon?
As far as the field of sound is concerned, we are living in great and interesting times technically. We have gone back to recording Sync-Sound in mainstream Bollywood films and Web Series with multitrack digital recorders and sophisticated microphones. All the music and film post–production studios have switched to high-end Digital recording facilities. Mixing and Movie theatres have 'Dolby Atoms' sound.
Film making has completely transformed for the better. There's really nothing to complain about the technology of sound in film. What could however improve is the acoustic treatment of film and television shooting studios so we can capture the richness of the voice rather than the hollowness of the studios.
In spite of such wonderful upgrades in technology, television serials and live shows have pathetic quality of sound. They need to change big time.
How do you deal with the pressures of work? And, how much time as well as importance does the industry of entertainment give to Sound?
Unlike a writing or painting, film making is a technical medium. The writer or a painter can put down their imagination and creativity on paper or canvas in their own private space. But the film maker has to co-ordinate with a whole army of people to put down his imagination on film.
So the pressure is maximum on the Director. The cameraman becomes his eyes and the soundman his ears… we are there to take some amount of that pressure off from him. For me pressure is to try and surpass the director's expectations with my creativity.
I could take short cuts and passively run my sound tracks along with the picture but I prefer to play and experiment with sound to make the edit more meaningful and dynamic.
The real pressure sets in when we are racing against time and a restricted budget. If they take longer to finalise the visuals, it straight away eats into my time, as Sound Design and Mixing is the final stage of the film making process and the release dates of most big banner films cannot change since they are fixed even before the shoot starts.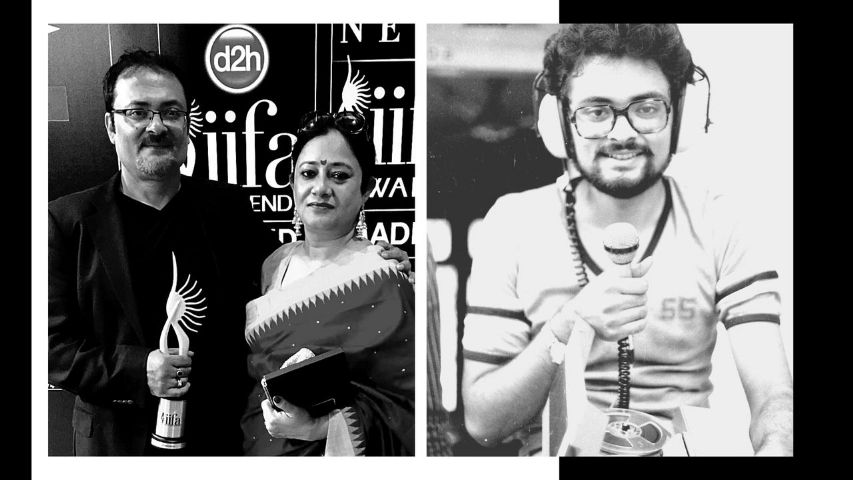 You asked me earlier what I would like to improve in the field of sound. Well, I would want the Producers and many Directors to change their attitude towards the Sound department. Both budget and time are huge issues. It's not that there's 'no money', but the allocation for the Sound department is very little.
Many are following the old standard procedure of keeping a much smaller percentage for sound post-production since it was not as elaborate as it is today. I have invested in studios with high end equipment. I need to have a good team to share the enormity of the work. I too work very hard and wish to take a respectable amount of money home (why shouldn't I?).
It's not just ignorance on their part, but a strange unwillingness to loosen their purse strings – even if it makes their film sound better.
In which way has the COVID crisis, recently, impacted your work?
I suppose it has impacted my work as much as most of us in our industry. There have been wars, riots, natural calamities and market crashes in the past, which have indirectly affected us but this pandemic has directly hit the Travel, Food and Entertainment industries.
We have completely been caught unawares. My sympathies are with the location crew who are dependent on their daily shift money. Even musicians and technicians who earn daily from live shows are bearing the brunt. I am trying to continue to pay my staff with my dues of earlier projects trickling in very slowly but if we don't resume work it will be much harder to sustain. We can't exactly 'Work from Home'.
In your opinion, what skills and qualities are required to be a good Sound Engineer? Would be great if you provide an anecdote – example from your own work with any one of your films?
Apart from being very well versed with the tools and the technology that he uses, a good Sound Engineer should train his ears to develop a keen sense of hearing. He should keep himself updated with the latest developments in technology and be honest with his work. Good temperament and patience are a must.
As a Sound Designer, I want to take the Director's viewpoint and try to weave a parallel 'sound story', that would compliment the film. For a subject like Bajirao Mastani, I imagined Peshwa Bajirao's orthodox Brahmin household of the 1700s among other things, would be surrounded by spiritual sounds; of temple bells, conches, mantras, bhajans and aartis.
My research led me to a temple in Wai, near Panchgani, where a religious congregation of Brahmins from all over Maharashtra gathered to chant the Vedas annually. Bajirao was from Maharashtra and I wanted the chants to have an authentic 'Marathi overtone'. It was soon followed by very graceful senior women who gathered to sing old Marathi Bhajans. I have subtly used these sounds around 'Shaniwaar Wada' - Bajirao's house; the bhajans were softly floating in through Kashibai's new bedroom.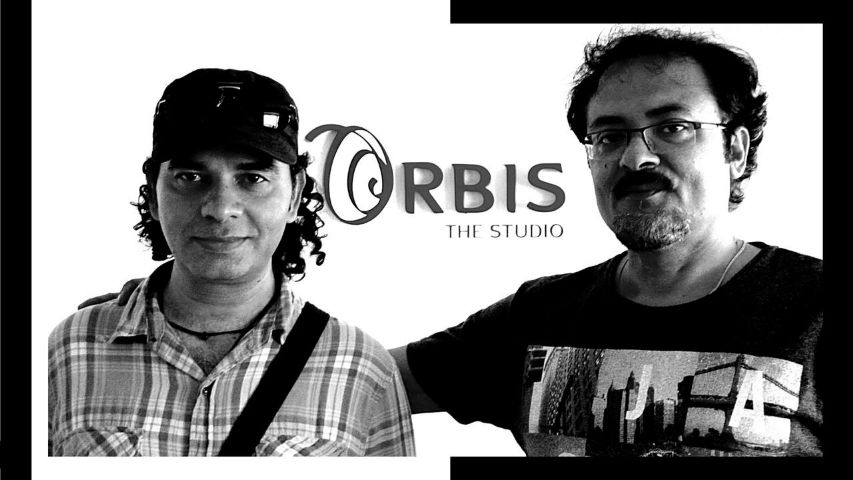 Why are you known as the best Sound Engineer of these times? Please elaborate about the many films you have provided your genius to and how they were very different experiences?
Hahaha…!!! I'd like to believe that too..!! Just like you cannot describe 'Best Actor', 'Best Director' 'Best Composer' - 'Best Sound Engineer' is also hard to define. I believe in an old Hollywood saying 'You're as good as your last project'. We can never sit back and think – 'that's my best work'. We can go on and on trying to improve our work. We never really finish a mix – we abandon it.
I always prefer to be approached by the Director because he wants to hire me for my potential or my art and feels I can do justice to his subject, like he would approach an actor or a composer. It really doesn't matter to me if the Director is a 'big name' or relatively unknown. My decision depends on the story or script and my dates. Budget comes in later.
I am expensive but not unreasonable and I will try and support a new Director. URI: The Surgical Strike, was one classic example. I had met Aditya Dhar around 2005 when he was an assistant Director.
He was a hardworking, loveable and intense person. Naturally I wanted to be a part of his project. My biggest reward for it was the National Award. I don't like to be approached by some random production executive who goes 'body shopping'- chances are that I might quote an exorbitant rate to deter these types.
I have been around for over three decades now, and was fortunate enough to work on quite a few films. Some of them are Hum Dil De Chuke Sanam, Devdas, Parineeta, Lage Raho Munnabhai, 3 Idiots, Sanju, Madras Café, Piku, Bajirao Mastani, Padmaavat and Uri: The Surgical Strike. They were all very diverse but I enjoyed working on every one of them.
What is your greatest strength, and how did that help you with your work? An example would be great to hear.
Probably my sense of humour. This puts everyone across all ages and departments at ease, especially when everyone is stressed out as the release date draws closer. I believe in a democratic way of functioning so even the junior most unit member can come up with valid suggestions that can be incorporated if it helps the film.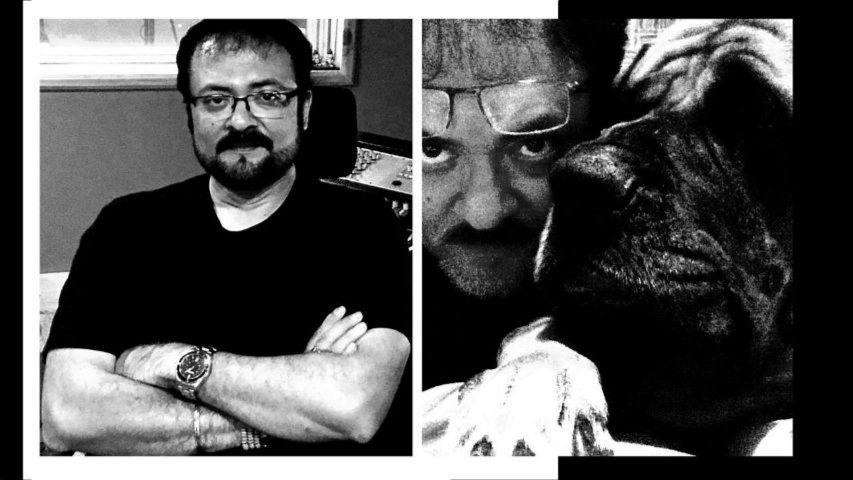 Creating a conducive work environment is essential for ideas to take shape. There are lots of things happening sonically around us. I don't know whether its my nature or my profession but I consciously or subconsciously keep absorbing information, which I implement in the films that I work on.
One such film is 'Chintu Ka Birthday', directed by the brothers Satyanshu and Devanshu. It's a small film on an Indian family stuck in Iraq during the first Gulf war. The film was shot indoors, on a set in Powai, Mumbai. I had to sonically create Baghdad as shooting there was impossible.
If you remember, when the first Iraq war broke out, satellite television was new in India and CNN was extensively covering it from the ground. I very distinctly remember from these coverages, that the American Humvees were fitted with megaphones constantly instructing civilians to stay indoors in Arabic. I wanted to use this in my sound design.
My dubbing co-ordinator luckily found an Iraqi student from Pune, who remembered these moments from his childhood. I asked him to recall those announcements and shout them out into the mic. I later treated the voice as though it was coming from a megaphone. This brought in the frenzy and chaos that I was looking for. You can watch this film on Zee5.
What kind of equipment have you used in past projects, and what is your favorite equipment to work with presently?
We are a very lucky generation. We saw the going away of the vacuum tube technology, have largely trained and worked on 'Analogue' and we saw the coming in of 'Digital'.
We have experienced the analogue tape based recordings, they had a unique sound quality but had some limitations like tape hiss and a lesser 'Dynamic Range'. Track laying for films was a huge and cumbersome process. This exercise was largely done in the editing department by early sound editors or 'Sound Cutters' as they were called. They were quite efficient at handling, cutting and matching 35mm striped magnetic film but these invariably ran into problems like poor sound quality with excessive use. No thought was given to 'Sound Design' as such.
With the Digital Workstations or DAWs coming in, this task rightfully shifted to the Sound Department. We started bringing in the sophistication that was missing, both in terms of creative content and sonic quality.
People were largely watching movies on VHS at home, movie theatres were running in losses. Dolby Surround Sound brought the viewers back into the theatre.
Today we have a new format called Dolby Atmos which is a far superior format. We have speaker arrays above our heads too. This way you can feel the choppers in Madras Café or URI, flying above your head. Incidentally, Madras Café, was the first film to be mixed in Dolby Atmos in India.
What separates a good Sound Engineer from an excellent Sound Engineer?
Just the adjectives.
Every technician or artist has his or her area of strength. It depends on how well our wavelengths match with the Director and his team. Its first a collaboration of minds; everything else follows.