The Exodus
by SL Shanth Kumar
May 10 2020, 1:22 am
Estimated Reading Time: 4 mins, 11 secs
As desperation and frustration increases amongst workers trapped in the city with no work and no money, they attempt to escape in whichever way was possible. Most walking, some paying essential goods truck drivers to drop them across the city checkpoints. Photojournalist SL Shanth Kumar documents one such truck carrying over a 100 people crammed over capacity when the police intercepted it. The exodus also continued with people walking their journey, only to get caught at police checkpoints. Text edited by Vinta Nanda.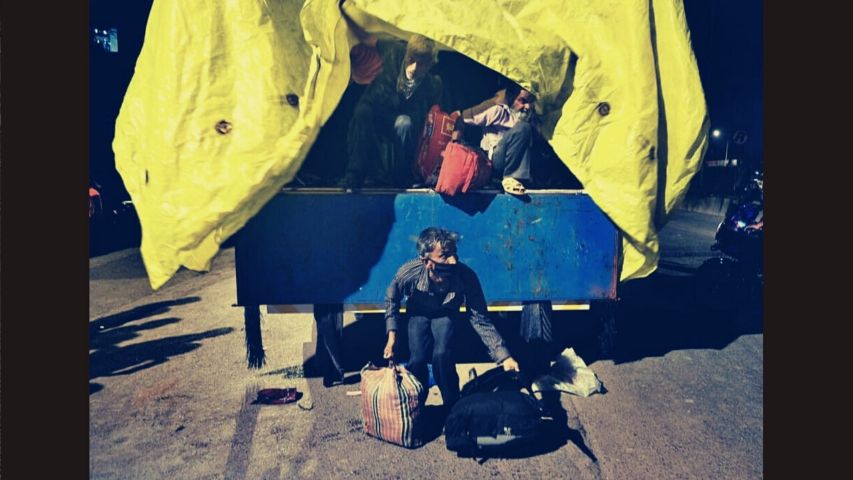 "It was a Saturday night, I got a call informing me that migrant workers were being taken in a special train from Bhiwandi station in the outskirts of Mumbai city. It was already late and I had less than an hour to reach the railway station, which is quite far from the place where I stay. Regretfully I was over speeding on the highway to reach on time and just before the exit to Bhiwandi on the highway, I spotted a family sitting on the main road. It was too risky for them; I would not have seen them if not for the light thrown at them from an oncoming truck. I had to stop and inquire to find out that the poor family had walked their way from Ghatkopar to Bhiwandi, evading police and now waiting to resume their journey back to their village in Nanded, almost 600 kilometers via Nashik highway. I made them realize the risk of sitting on the highway and moved them to a safer spot a little away from the main highway", says SL Shanth Kumar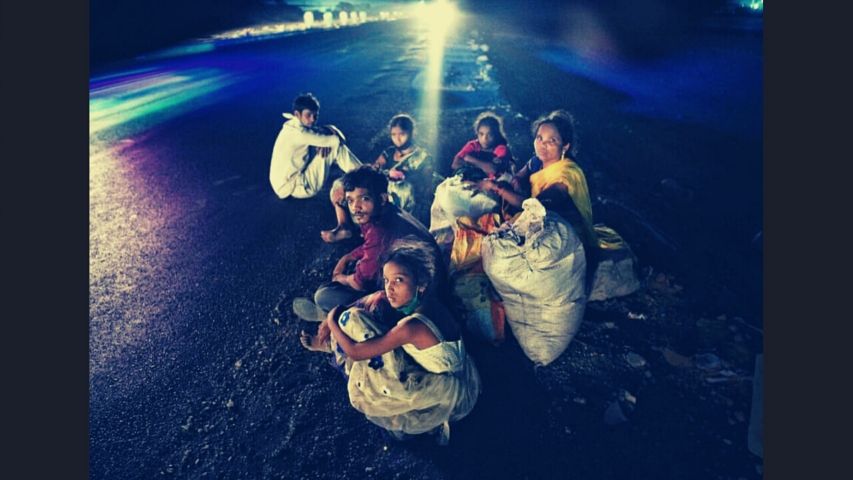 "The Kurla Police in Mumbai caught more than hundred and fifty migrant workers, who were trying to travel to Gujarat by truck, on Thursday night. Migrant workers belonging to villages of Uttar Pradesh and Bihar also tried to walk back to their home via Eastern Express Highway but the Mumbai police before the toll plaza in Mulund, stopped them", continued Shanth.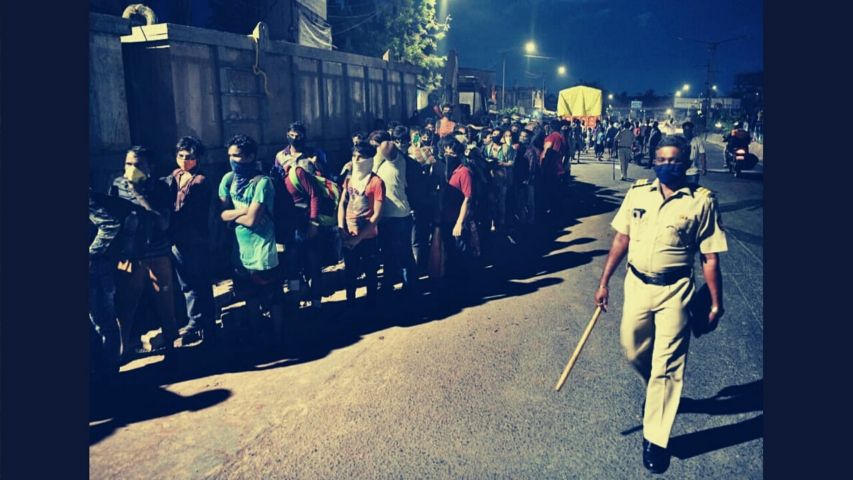 According to the Global Education Monitoring Report (GEM) 2019, an estimated 763 million people world over live outside the region where they were born. The report says that internal migrations in nations peak among those in their 20s, who often migrate to learn new skills or make the most of those already acquired. People with a primary education are twice as likely to migrate as those with no education at all.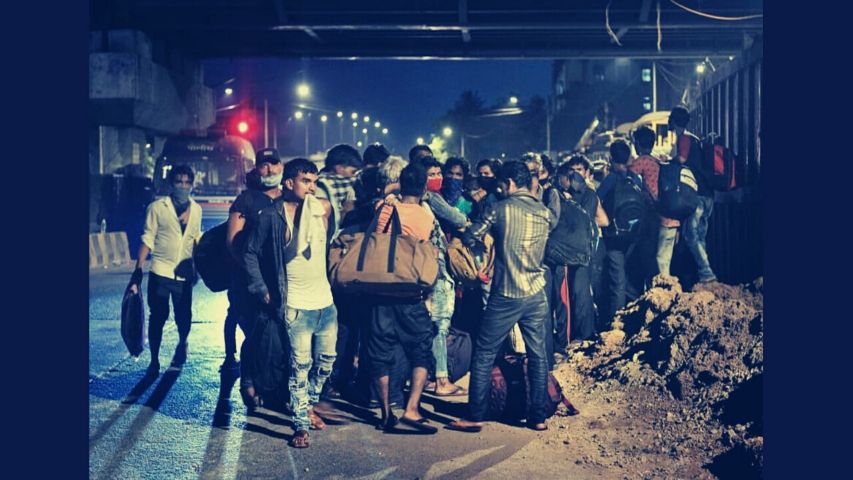 The report says that to curb rural to urban migration, countries have made it harder for migrants to enter school. Children whom migrating parents leave behind may benefit from stability and remittances but their education and well being often suffer.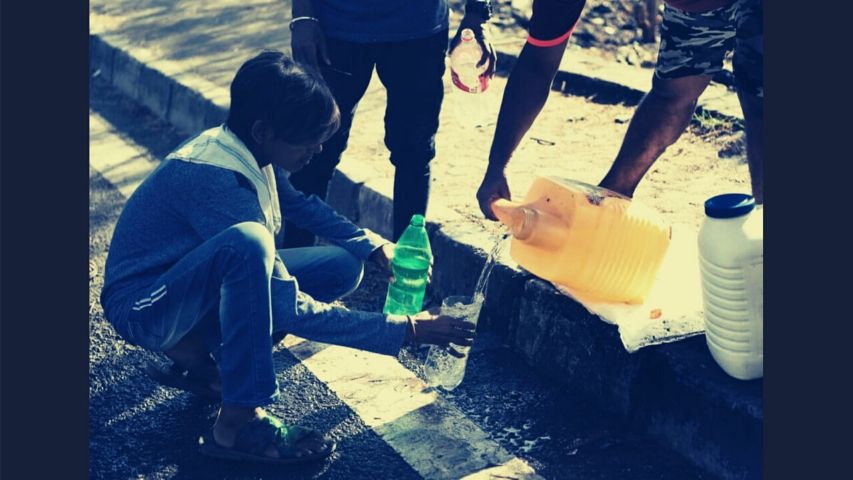 Children of seasonal workers are often denied their right to education. About 80% of temporary migrant children in seven Indian cities lacked access to education near work sites. The education needs of nomads and pastoralists are not served by traditional school systems whose curricula and schedules do not fit their way of life.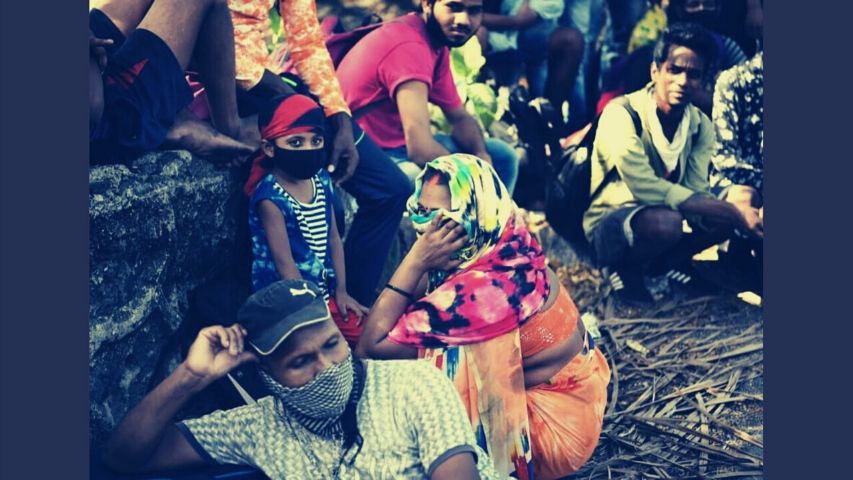 Many countries have closed or consolidated rural schools due to rural to urban migration. In reducing costs to improve efficiency, governments must also recognize the important social role schools play in communities. Rural migrants in low and middle-income countries often settle in slums, which suffer from a chronic lack of access to school.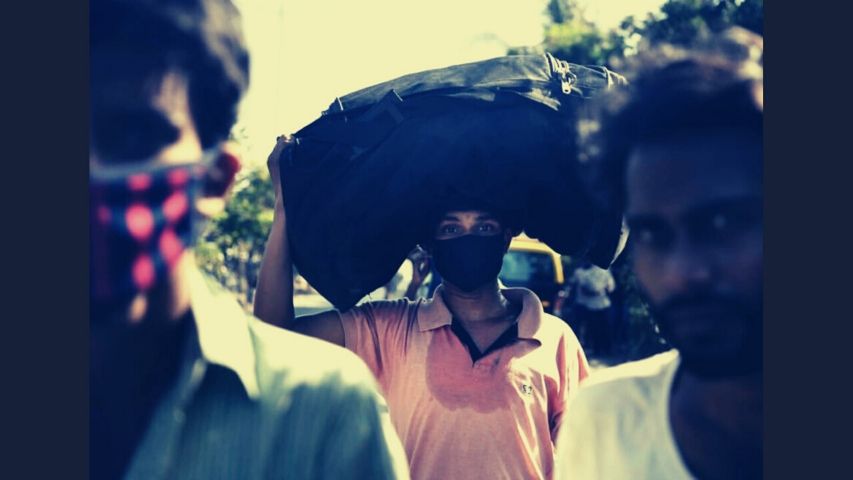 While major rural to urban migration accompanied the economic growth of the 19th to mid-20th century in high income countries, the largest internal population movements today occur in middle income countries, particularly India.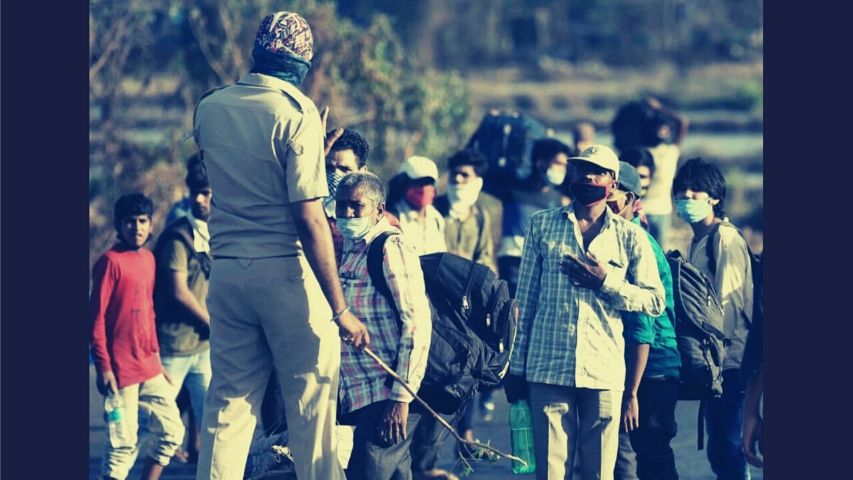 Seasonal migration, which is a survival strategy for the poor, can disrupt education and expose children to child labor and workplace hazards. In India, a study showed that about 80% of temporary migrant children in seven cities lacked access to education near work sites, and 40% worked, experiencing abuse and exploitation. Recent initiatives by India's national government aim to ensure school attendance by migrant children by encouraging flexible admission, providing mobile education and improving coordination between sending and receiving states, but there have been many implementation challenges. A pilot program in Rajasthan state in 2010–2011 at brick kiln work sites saw rampant teacher and student absenteeism due to poor teaching and learning conditions and the need for students to work.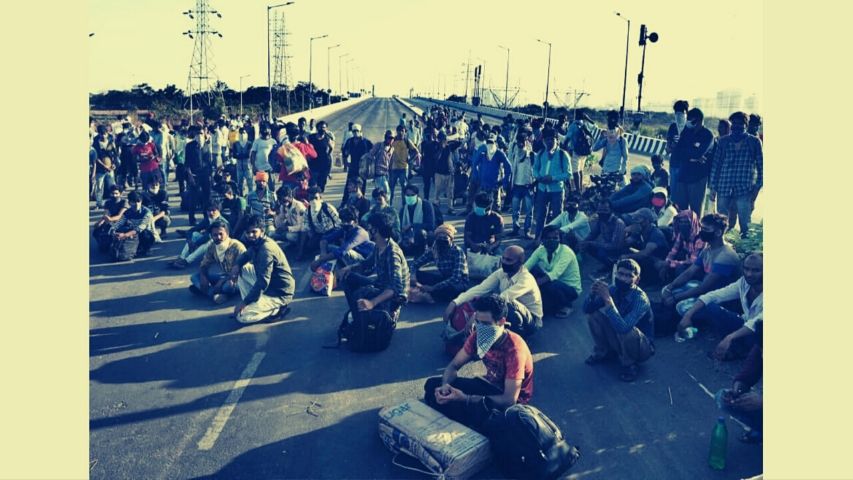 In many places, education for indigenous people has involved forced assimilation through schooling. This legacy is compounded by poverty and migration to urban areas, which often implies further cultural erosion, language loss and discrimination. Loss of language is a major issue for urban indigenous populations.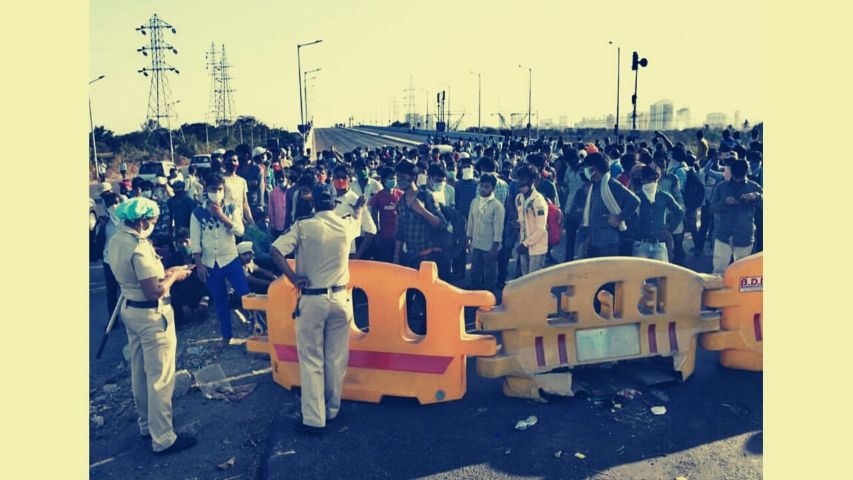 At least 800 million people live around the world in slums. National definitions or estimation methodologies may underestimate the numbers. Many slum dwellers are rural to urban migrants and lack access to basic services, including. Education needs to be a priority in urbanism debates concerning slums. Securing dweller tenure and establishing rights are key steps towards education provision, as governments are often reluctant to invest in education infrastructure for people who settled on land they did not own. Rigid registration and documentation requirements often hinder migrant participation in social protection programs that could benefit their education.