The Last Concert
by Ashok Sood
May 20 2020, 5:01 pm
Estimated Reading Time: 2 mins, 39 secs
Begum Akhtar passed away a day after her concert in Ahmedabad on 29 October, 1974. Here's a rare photo-essay of that enchanted evening by Ashok Sood. (Photos copyright: Ashok Sood)
With the lockdown on, time hangs heavy on one's hands. It was while rummaging through some stored boxes and files that I found some never-seen-before photographs of the legendary Mallika-e-Ghazal, Begum Akhtar.
An avid listener of her ghazals, dadras and thumris, I had lucked out and was present at the last concert of her many-splendoured life, held way back in Ahmedabad on 29 October, 1974. The audience was entranced.
Being a keen cameraman, I could manage to click some of her pictures (with a Petax camera using Tri-x film) at the concert. The next day, it was announced, to my shock and grief, that Begum Akhtar had passed away at the age of 60.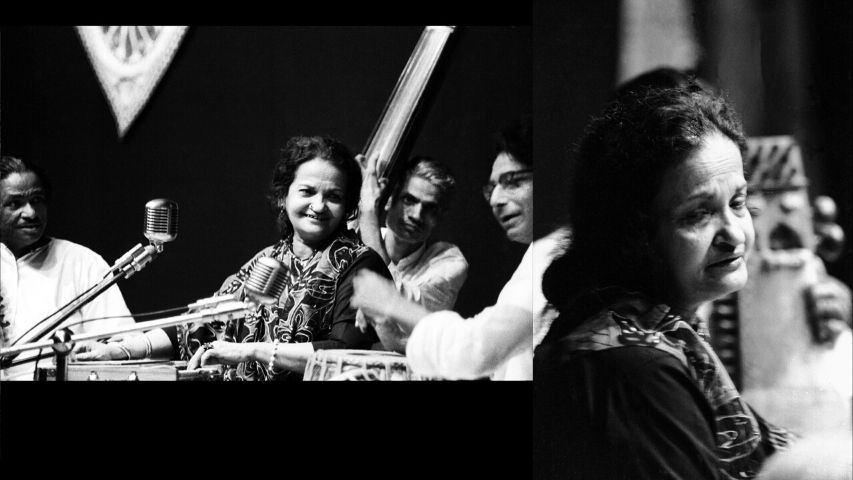 So much could be said about her uncompromised artistry and of her individuality as a woman, who was a game-changer. Away from the cloistered mehfils and durbar soirees of her times, she was the first woman to perform at a public concert of which there were many.
Begum Akhtar was eventually buried close to her mother's tomb in Pasanda Bagh in Lahore. The bagh fell into a state of despair but efforts have been on to renovate it, besides announcements have been made of converting her home close to Lucknow's China Bazaar into a museum.
Her father disowned her and his second wife when the girl expressed her desire to sing, a taboo for conservative families. Undaunted, the girl born with the name of Akhtari Bai Faizabadi, became a singer of the classical and semi-classical idiom. Chronicles maintain that she did move to Bombay to act in a clutch of films during the 1930s. She faced the camera for her last performance in Satyajit Ray's unforgettable Jalsaghar (1958). She had also acted and sung for Mehboob Khan's Roti (1942).
However due to differences with the film's producer, Mehboob Khan had to delete three to four of her compositions, which were released on a disc later. Dischanted with the ways of filmmaking, the chanteuse devoted herself to singing, composing most of her songs herself.
She married Ishtiaq Ahmed but he insisted on imposing restrictions on her career. Heartbroken, she parted ways and returned to her metier in 1949. This turned out to be a therapeutic cure because when she was snatched away from music, she would fall ill frequently.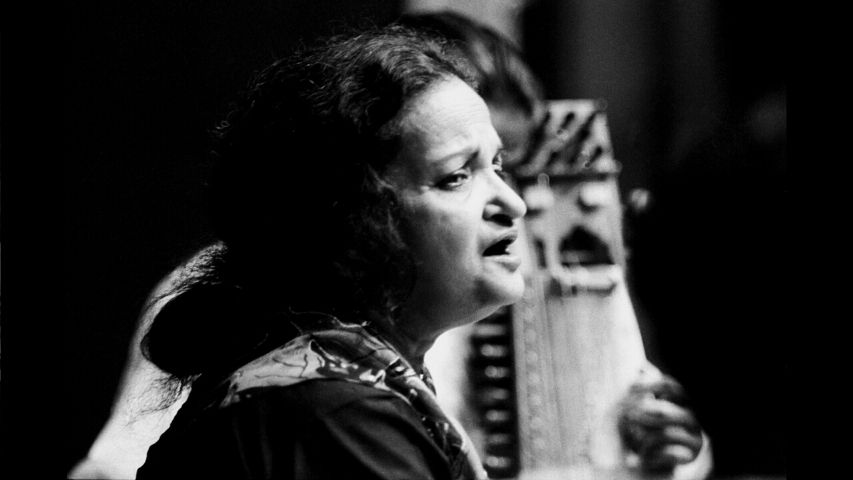 Awarded the Padma Bhushan and widely lionised, Begum Akhtar kept away from the glare of the limelight, although the fans of her purist songs were a legion.
It is believed that she composed as many as 400 songs, most of them raag-based. To cite just five of her imperishables: Diwana Banana Hai, Ishq Mein Gairat-e-Jazbaat, Yeh Na Thi Hamari Qismat, Woh Jo Hum Mein Tum Mein and Hamari Atariya Pe Aao. I'm sure every Begum Akhtar aficionado has his or own favourite which one listens to repeatedly during the mellow hours.
Her music lives on. And for me, so do her photographs which I was fortunate enough to capture one enchanted evening.