The second last word
by Vinta Nanda
July 7 2020, 1:36 am
Estimated Reading Time: 9 mins, 53 secs
Vinta Nanda writes about the prevailing culture in the business of media and entertainment in India.
Some, more mainstream than the others, in a Whatsapp group comprising largely self-made independents, wanted to know why there was a demand being made to boycott Bollywood A List stars, producers and directors. The house was divided and one particular person was unrelenting. A well-known director himself, who has made it big after swooping 'in' figuratively from the 'outside', he kept provoking.
In a video gone viral – the one in which Shah Rukh Khan and Shahid Kapur can be seen running down Sushant Singh Rajput on the stage of a popular awards show, this person could be seen having a good laugh in an endless close up.
So I asked him if he was feeling guilty? The answer – "What rubbish! Everyone knows how these shows work. They're fake".
How fake is the limit? Will slaughter be the next level of bogus because it sells?
"But those bullied are complicit. A contract is signed between organizers and the actors who give them NOCs."
Really? So how do YOU know this, I asked, to which he answered, "I'd also given an NOC to the organizers of the same awards show and Shah Rukh Khan made fun of me too."
But why did you do something like that?
After a long silence he told us that the contract he had signed, gave him a minute at the end of the session to bully Shah Rukh Khan.
Bollywood mafia is not made up of insiders. On the contrary, the insider belongs to an equally insignificant group as the outsider today and he is as consummately insecure.
The culprit here is neither the star nor her progeny - and also not the outsider craving recognition and is the one therefore; ready to pay any price for those two minutes onstage. No doubt that there is the other side to it as well – what happens when a newcomer refuses to give an NOC or walks away from the offer?
In any case, the mischief-maker is the person who is invisible to you – the organizer and his team; which hires and fires, creates, conceptualizes and mounts these toxic shows. This is called entertainment and these shows are very popular among audiences across India. This is also the same audience, which has made these manifestations of incontinence money-spinners and is baying for Bollywood blood today. And, these are the very shows, which have given ambitious young talent called the 'outsider', visibility too.
It's complex, right?
Sushant Singh Rajput's death by suicide is a trigger and not the reason for the desecration of trust between content creators and their consumers - a faith, which has frayed over a period of time and snapped now because of several reasons. One among the many reasons could be, that the audience, which has evolved over time does not like to be looked down upon any longer.
It is a point of inflection and the COVID crisis has played its part in accelerating this swing. It is also that tipping point at which we should ask ourselves and find an answer to this question: Why are the creators of content and their consumers, at loggerheads with each other?
A simple answer would be that neither creators nor consumers want middlemen deciding for them, what they should be creating or what they must consume.
That sounds familiar, doesn't it?
Like the Indian farmer in distress also feels oppressed by middlemen making more profit, from the outcome of his hard work, than him, so does the content creator – be him the insider or for that matter, the outsider.
Viewers are livid as well, and rightfully so, because irrespective of the fact that the times have changed and new generations have moved in and out several times in the last four decades - regardless of the fact that successive information and communications revolutions have come and gone to pass - the industry has failed to surmount the systemic challenges it faces during the creation of progressive content.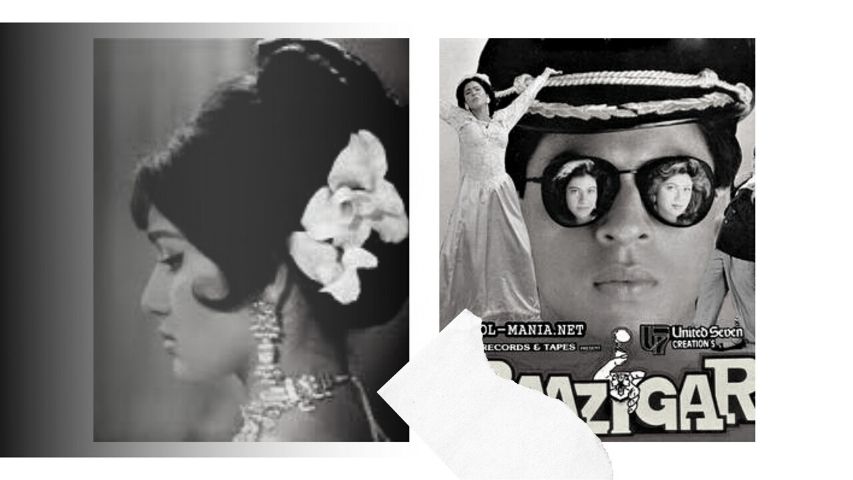 The aim of Marketing in a hugely capitalist world, which we inhabit today, is to make customers buy. Consumer studies therefore, provide abundant insights that elucidate insecurities of their target groups and less about their progressive aspirations. Content across streams is produced based on these insights, which are imposed upon creative communities by a system, which has one single objective - to rake it in!
There is also anther agenda - of serving the politics of the times - but we're not discussing it here.
Today, Hindustan Unilever Ltd. (HUL), has decided after fifty years in the market, to change the name of Fair and Lovely to Glow and Lovely. Really? And why is it that HUL should not be held accountable for the damage it has caused to the self-worth and confidence of millions of young people over so many years?
Control over public perception is the advantage marketers have. It is more widely believed than not, that the faces leading campaigns are culprits – the actor, the model, writers and producers - whereas sponsors and their agencies are innocent bystanders, overawed by celebrity. This should not be believed because it is not the truth.
I have been in the industry long enough to know when it was that the word 'pedigree' was slipped into its vocabulary and deliberately made pervasive to the system. Nepotism veiled by this pathetic word was hailed by the corporate world in the mid 1990's when it started to see profit in a business that had belonged to the abstract earlier. True creativity still belongs to the abstract. If at all anybody is to be blamed therefore, it is the people behind the scenes who have subsequently exploited the insider as much as they have alienated the outsider.
There is machinery at work backstage and it is notorious. Nobody finds that out because when the shit hits the fan, a media equally dependent on the armamentarium for its own bread and butter, runs down soft targets - Shah Rukh Khan, Kareena Kapoor, Deepika Padukone and models that endorse these questionable products.
And, ignoramus of the audiences' is de facto NOC given to marketers, strategists, PR Companies and financers – who in fact must be called out as the offenders in this case. So inconspicuous have they become now, that almost all-regressive content that perpetuates patriarchy and feudalism on television and pornography, crime and bloodletting on OTT platforms today, has ceased to run key credits on them.
Until the time when producers with names worth reckoning ran the film and television industry, stories, which had elements of truth in them and resonated with audiences, were commercially successful. With popularity came responsibility and content creators were conscious of it because their names were attached.
Ever since the corporate world has shown its interest in the industry of entertainment – about thirty years ago - processes have become opaque because profiteering is the sole objective. The time to have made note, that there is rot setting in was when popcorn became more expensive than the ticket that was bought to see a film.
When the primary aim is to expand the reach of the industry, storytelling will obviously be treated like the unwanted child and that is what has happened.
Multiple consumer studies, which guided the storytelling process thereafter, harmed creativity in irremediable ways. These studies conveyed to content creators, that viewers in real India – Bharat - are superstitious, they believe in the supernatural and that the success and failure of content is dependent on them. The easy way out for executives to take – they were too busy expanding markets and pumping up their bottom lines - was to command storytellers to leverage the erroneous.
Superstition, supernatural and fear of being dark skinned - all these concepts belong to the same bogus - they feed on insecurities of mass populations and the industry today, is habituated to enact this sham.
Most writers will recall that their arguments against this inaccurate design fell on deaf ears because statistics presented in meetings contradicted logic and silenced disagreement. 'Dumb yourself down', was the refrain.
My question is, why is it that these things were never said to content creators before 1992 – prior to when satellite television was introduced in India? If your argument is going to be that it was because markets were not as large then as they are now, then keep it to yourself because never before in mankind's evolution has it been considered ethical to make profit on consumer surrender and complacence.
History has it on its records, that it was only rogues who did it. Also there is enough data to prove that the lowest socio-economic segments among audiences lived in urban India and not in rural India as was assumed.
Neo-writers of the industry of entertainment in pre-satellite television times - I remember those days clearly because I was one of them - were excited to create stories for an India, which was resurgent, an India, which wanted to scrap the catena that had sheltered patriarchy and feudalism for centuries and an India where the educated and uneducated and the rich as well as the poor, were viewing problems as hurdles they could surmount. Yet the most respected CEOs and Creative Directors in the business of media and entertainment during post Satellite times contradicted such ideas and said that Indian audiences were not ready to deal with change.
Thus then, almost all popularized characters across Indian films, television and media, reinforced superfluous behaviors by the portrayal of lifestyles, which are antithetical and unfortunately affordable only to the rich and elite.
A burgeoning urban middle class and its assertions meanwhile, were submerged in cacophony; an incoherent dialogue thundered between the haves and the have-nots who were both separated from each other by such an enormous distance that neither could hear the other complaining. The truth, however, was different.
Thankfully the Indian viewer is smarter than what consumer studies perceived her to be. At first it was YouTube, which shook the system mildly until an executive cadre was appointed gatekeeper to it and then came TikTok, which gave the viewer a long awaited opportunity to showcase to the industry of cheese what it was capable of dealing with.
And now that an ailing system has upchucked with the news of a tragedy, it has become predictably beneficial to give face to all the transgressions that were made over many years by the greedy business. It is therefore perfectly suitable now to announce the closure of 'Koffee with Karan' - a massively popular show - which has run multiple seasons for the last ten years and made huge profits for its investors.
To leverage an impassioned sentiment that has arisen among audiences, both young and old, because of Sushant Singh Rajputs death by suicide, the same network, which has called off Koffee with Karan, is now promoting the late actors swansong, Dil Bechara.
Instead of taking onus of its faults, the system has moved on by washing its hands of one show, which was in the limelight. It's back to business as usual and servicing the public, which is criticizing Koffee with Karan now, is mandatory – forget the fact that it was the same people who had watched the show over and over again and made it successful.
How fair can that be?
And Bollywood, where are you? A malicious system, which has indiscriminately used one of your own for benefit, is ruthlessly purging him today. Why is it that you are so silent?