Web talent on the rise but…
by Khalid Mohamed
October 21 2020, 4:00 pm
Estimated Reading Time: 5 mins, 30 secs
The fresh acting talent on the OTT platforms could rewrite the rules of Bollywood's age-old star system but… are they promoted sufficiently by the channels' executives and marketing teams, asks Khalid Mohamed.
With the OTT boom on, way more fresh talent is being seen, heard and appreciated today. Be it in major or minor parts, the scores of striking faces – many of them speaking Hindi the way it should be – seem to come from the northern belt.
Since stories have been increasingly set in the states of Bihar, U.P., Rajasthan and Delhi's Gurgaon (there was a film titled after it), the actors are frequently recruited by Mumbai's casting agencies from the local areas - from those who have practioners of low-profile theatre or have toted experience in the ongoing plethora of web-series. Graduates from the National School of Drama, especially, are now finding more outlets than ever before.
Concurrently, the so-called 'strugglers' who have left their homes in distant smalltowns and cities to hang around Mumbai's Andheri-Oshiwara, are often gainfully employed for a while at least before they test for projects at the non-stop auditions. In effect, the big bad Bollywood struggle has witnessed a degree of let-up even while the COVID-19 pandemic makes shoots an arduous task.
Hopefully, sufficient precautions have been taken to avoid infection, masks, social distancing and the access to sanitiser facilities; never mind if the units have been reduced, in theory, to a bare minimum.
Alongside, at one point senior citizens were not permitted to shoot, causing veterans, like Kanwaljeet Singh, to cry foul. That stricture has since been removed. Yet you can't help feeling that hundreds of technicians and junior artistes have been rendered jobless. Film industry bodies and a handful of individual stars and filmmakers have been striving to help out with funds. Despite such well-meaning and compassionate pitching in of aid, that can never be sufficient in Bollywood, till now known as the most prolific industry of its kind in India, next to Telugu cinema.
There's an unavoidable Catch-22 situation then. The production for OTT original films and series appears to be on. More actors are making an impact, primarily Saiyami Kher (Choked), Pratik Gandhi (Scam 1992: the Harshad Mehta Story), Jaideep Ahlawat (Paatal Lok), Jitendra Kumar (Panchayat), Rasika Dugal (Mirzapur, Out of Love), Geetika Vidya Ohlyan, Saloni Batra (Soni), Anuja Sathe (Ek Thi Begum), Sayani Gupta and Maanvi Gagroo (Four More Shots Please!) and Achintya Bose, Manish Chauhan and Mekhola Bose (Yeh Ballet) and many more names.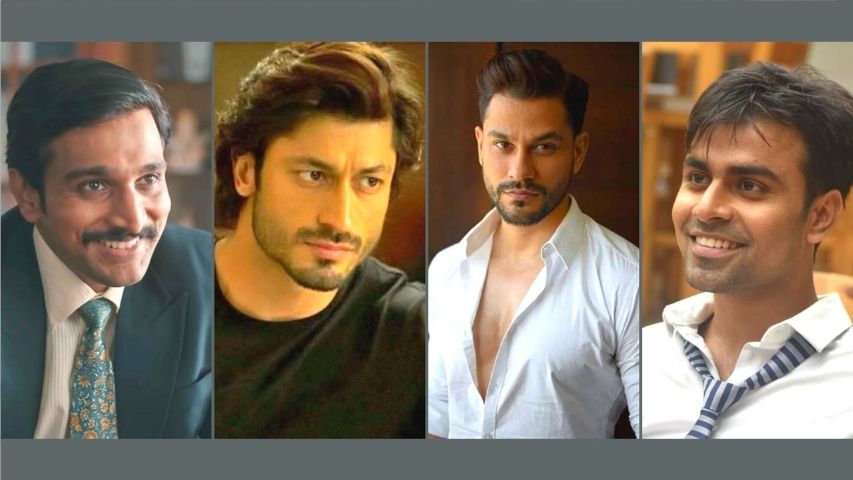 The snag perhaps is although the actors' performances have been saluted overwhelmingly on online reviews, there has been scarce follow-up by the channels' marketing departments in promoting these talents to the extent that they deserve. Press conferences on the eve of the 'drop' date of a film or web-series aren't enough. Frequently, the directors and producers do strive to promote the actors, who have displayed insuperable skills before the camera, but finally contractual obligations have to be followed: nothing permitted before securing the channel's go-ahead.
Moreover, series and films with top Bollywood names are promoted with mammoth street hoardings and ads, while the ones lower on the popularity ladder are accorded step-motherly treatment. Hence Kunal Khemu and Vidyut Jamwal, have groused about being not given fair treatment – the former for Lootcase and the latter for Khuda Haafiz, both streamed on Disney+Hotstar.
Surely, the complete cast and credits, and stills of the OTT films and shows, could be emailed without you – okay, I may not be a regular reviewer - requesting the channels' marketing departments to please do the needful. It's no go there, nine-and-a-half out of 10 times there. So there you are scanning the IMDB list to find out who that impressive, cobra-like baddy in Jamtara: Sab Ka Number Aayega, was. My bad; scrolled and scrolled and still can't figure it out. And if Chandan Roy Sanyal was the unrecognisable aide-de-camp to the guru (Bobby Deol) in Aashram, I had to WhatsApp him, "Huh, was that you? Just asking."
It was relatively simple to confirm the name of the servile-but-simmering 'bahu of the household' on whom the finale of Bandish Bandits hinged. Aah had to jog the memory, having seen her often enough in the Bollywood glossies ranging from Dil Se, Hum Dil De Chuke Sanam to Dum Laga ke Haisha and Gully Boys. It was Sheeba Chaddha, but to be double-sure had to check with the Bandits' director Anand Tiwari. As for quite a few of the brilliant cameos evidenced, I can only ask how much scrolling can any agenda-less talent cheer-leader do?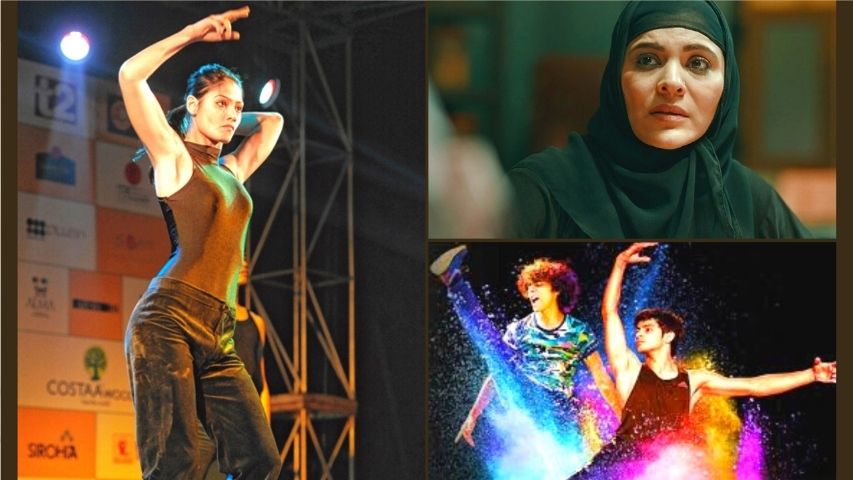 Which is not to give myself an iota of importance. It's to just make five points:
Please allow directors, technicians and actors to do their talk the walks. Control is self-defeating, preventing the products as well as the creative talent from receiving their deserved quantum of praise. In other words, the marketing or promotional teams have to try for maximum rather than selective exposure in the media as well as the channel's in-house trailers, cutely called 'sneak peaks' nowadays.
Please attempt for transparency. Trending today is a convenient term. On what criterion is this judged (algorithms)?
Please allow for transparency in another key sphere as well; the commissioning of projects and the acquisition of films and series, brand-new as well as the oldies. Whom does one pitch to? So many agents and those invisible middle-men and even facilitating offices have mushroomed that it is not funny any more.
Please do something, anything, about the navigation. Netflix leads in this aspect, followed by Amazon Prime Video, Disney+Hotstar and MX Player. The search engines are simple and smooth. Sony Liv, Voot and Zee 5 are another story, at times you can resume from where you left off, at times, you just give up.
And last but not the least. Please what's this about filmmakers complaining that the channels' executives intervene majorly in the creative process? That an age-old tradition, of course but it's high time that there was a rapport rather than the same 'ole practice of working at cross-purposes'.
Indeed, the new chief of the Film and Television Institute of India, Pune, Shekhar Kapoor, has suggested (seriously) that the executives should be sent there for a film induction course. Now, that's a thought.