Work From Home: The Perfect Opportunity
by Anupama Mandloi
July 30 2020, 5:00 pm
Estimated Reading Time: 8 mins, 5 secs
Anupama Mandloi explores WFH business models of Stanhope Garden Gourmet Bakes, Home Food Studio and Whimsical Baker and brings her discoveries to your table.
In the month of March 2020, anxiety held everyone in its grip as people scrambled to process this invisible menace while coming to terms with being housebound without any house help. The country was under lockdown and only essential services were allowed to stay open under strict regulation.
The need gap was immediately apparent.
The target group was the salaried segment that needed to outsource help for their kitchens with multiple meals a day for the entire family, while juggling their new WFH scenario.
Presented with such a scenario, new occupational opportunities have arisen. A host of small, home-run-businesses have mushroomed.
Forced into house arrest with no end in sight, discovering the value of time at their disposal, there are many who are using their talents to escape from the underlying anxiety and explore a fresh avenue of wealth creation. The train of life has switched tracks and is speeding along the digital rails.
Social media has become the conduit for exchange, trade, presentation and flair. Word-of-mouth is the new marketing and PR tool. As a result, home run businesses featuring protective masks, gift bags, cosmetics, therapy and consultation among others have sprung up. The biggest boom by far however, is food.
While Zomato and Swiggy were already armed with the requisite infrastructure to take advantage of this need gap, there has been a burgeoning group of home entrepreneurs coming into their own, exploding into their localities as creators of curated, specialized, gourmet food.
They assure quality, hygiene, safety and most importantly that personalized human connection through food. Intra-city couriers have benefited and provide the last mile solution for contactless, safe delivery to their customer base.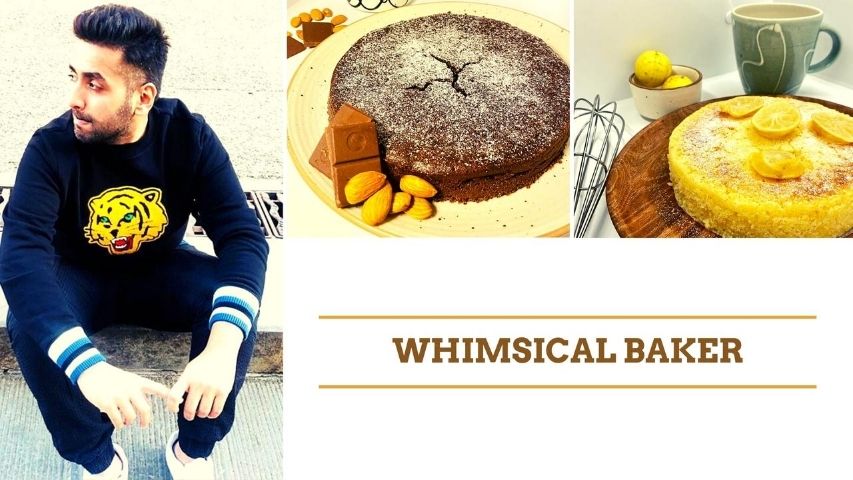 Abhishek Thukral, known as Whimsical Baker, used FB and Instagram to launch his business. 'When the lockdown began I spent hours and hours in the kitchen, simply to divert my mind away from the anxiety to focus on something I personally found therapeutic. Now I also had a great deal of time to spend in the kitchen and create and experiment new recipes. And a very dear friend who lives in New York, pushed me and said that I should seriously consider opening a home bakery. And literally within two days, I did.'
Anupama and Rajan of Home Food Studio have been professional restaurateurs for 40 years in Delhi and moved to Mumbai two years ago. Anupama says, 'It's our art that has found a platform - pretty different from the commercial world.
However, whether it's a Lakhnawi meat or Rajasthani dal baati, it is very organic. No soda, no preservatives, no food color or any synthetic addition to make it look appealing. It's the need for health and a better way of living, pandemic or no pandemic.'
I spoke with three entrepreneurs in Mumbai who have used the past 2 to 4 months building a loyal customer base for the specialties they offer. The specialties range from afternoon tea, savories and desserts, homemade-curated regional weekend brunches to cakes with unusual and unexpected flavors. These are representative of the hundreds of home run businesses that have emerged at this time across cities and towns in India.
Aarati Puravankar of Stanhope Garden Gourmet Bakes, a Cordon bleu chef says, 'Business at Stanhope Garden started in May of 2020. In the very first month our client base expanded from thirteen clients to fifty clients in three months. We haven't resorted to marketing our products. It has grown by word of mouth. This is our third month in business and we are expecting to break even by August. The initial investment was two lakhs.'
Embarking on this home project seemed more like an extension of sharing their joy with family and friends rather than a business proposition requiring heavy investment.
For Whimsical Baker, things fell into place with help from family and friends. 'Interestingly my sister and friends gifted me things related to baking over the past few months. And here I'm using all their investment for my own good use. When I jumped into baking I invested in some equipment, which was minimal capital and worked on inventory and getting branding, packaging etc. I didn't shell out a lot of money as I took care of the branding, stationary etc. myself.'
To be able to follow your passion and at the same time make a commercially viable proposition of it, is the ideal approach to a work life balance, freedom to be your own person and live life on your own terms. For these entrepreneurs the satisfaction also comes from a profound place of service.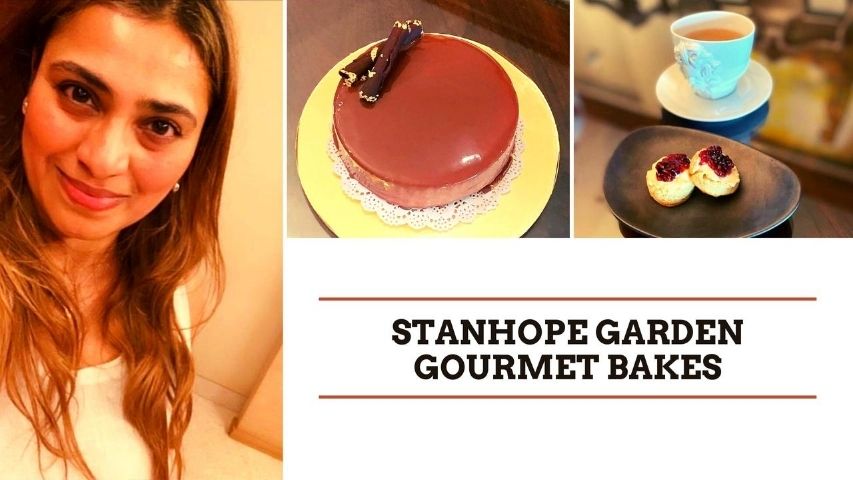 As Anupama puts it, 'Knowing that while people are enjoying our food on a regular basis, there is a parent sitting somewhere far away in another locked down city, with their child locked down in Bombay, feeling slightly more comforted knowing that there is a source of home food that her kid can have access to, gives us greater satisfaction.'
In this time of isolation when our only connection with the world outside our home is through the phone, a parcel of gift-wrapped goodies at the doorstep is a welcome tactile connection.
People are more willing to embark on a culinary adventure especially now that stepping outside of the Laxman-Rekha has itself become an adventure. Hygiene and safety have become a part of the global lexicon in a big way. A consumer will make their choices with great care but the slightest hint of compromised hygiene protocols is enough to close the door. So how do these entrepreneurs fulfill this requirement?
'Dining outside of the safety of one's kitchen was a dreaded thought. Would I have trusted my food coming out of any commercial kitchen but mine? The answer in my head was loud and clear, "No". But again, with a certificate in food safety and hygiene, this was my time to shine and ensure that our products were made in a perfectly sanitized kitchen that had zero chance of contamination of any kind.' avers Aarati.
Anupama says, 'Ordering from a commercial kitchen wouldn't comfort even us, if I had to order for myself. So we get that. It's a home kitchen, literally at our residence. Everything is home cooked like we would cook for ourselves with utmost precautions. We are indoor, socially distant, our packaging uses sealed biodegradable plates/trays and further packaged in a bag. We maintain absolute cleanliness at home, disinfecting ordered goods and isolation of groceries for a few hours before we start using them inside the house. We do everything we would in our capacity, like we do when cooking for ourselves.'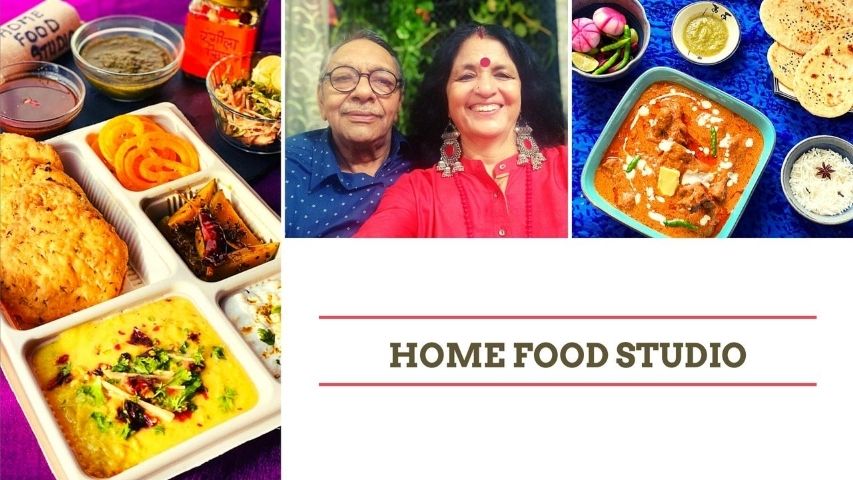 Very often, we start a venture believing and hoping for a certain outcome but reality can often be different. Whimsical Baker started out with no expectations but they grew half way through this journey, 'that word of mouth and organic growth be much faster, but that isn't the case. So I think patience is a virtue :)' and Aarati never expected her business to grow with the velocity that it has!
For Anupama it has proven to be a more personal and relationship oriented outcome. 'We had really not expected to start the way it did. We just got lucky - with a lot of hard work of course. We now curate special menus for people who just call and say, Hey Anupama, I feel like eating this particular thing. We add the right combinations, from the sides to the curries and give it a beautiful design. So its very relationship based.'
In an unpredictable time, making plans is a thing of the past. Challenges crop up inevitably and reassuring clientele that their business is credible, responsible and consistent is achieved only over a period of time. There is also the difficulty of having to do everything single handedly with no help. It is a competitive space with plenty of options and that makes it necessary to stand out and do things differently. In all of this, there is an overall sense of optimism and achievement at having pulled off something that adds value to so many people's lives. 'Its just a journey and we are having a lot of fun. We are very intrigued by the fact that we could turn this into a business from our own home. That's enlightening and pretty inspiring. And, even though we call ourselves professionals in the given field, there is a whole new system to be discovered when businesses emerge from home. And that's the whole learning.' says Anupama.
Whimsical Baker signs off with, 'If you have an idea and a strong sense that you can turn into a venture, don't think too hard and too long. Plan, prepare and take a plunge. Otherwise it would never happen.'
At times of adversity the human spirit is capable of great innovation and triumph. If we were to take a leaf out of the book of these home run businesses we can all believe that there is light at the end of the tunnel and see them as a harbinger of a better way of life.
Aarati Puravankara:
Stanhope Garden Gourmet Bakes (Afternoon Tea, Savories and Desserts) Instagram: @chef_ap
Anupama and Rajan:
Home Food Studio (Curated Regional Indian Sunday Brunches) Instagram: @homefoodstudio
Abhishek Thukral:
Whimsical Baker (Cakes) Instagram: @mrwhimsicalbaker