Appealing to the young at heart: Kakababur Protyabortan
by Shantanu Ray Chaudhuri
February 17 2022, 12:00 am
Estimated Reading Time: 5 mins, 5 secs
Srijit Mukherji's new film appeals to the young at heart, with Soumik Haldar's cinematography helping it tide over the narrative lulls, writes Shantanu Ray Chaudhary
What is it about a film that speaks to us? Why do we end up rooting for one while roasting another? As someone who regularly reads up Roger Ebert, Leonard Maltin and Pauline Kael, it never ceases to amaze me how Ebert dismisses, say, Butch Cassidy and the Sundance Kid (1969) with two stars, describing it as a film that 'must have looked like a natural on paper, but, alas, the completed film is slow and disappointing… William Goldman's script is constantly too cute and never gets up the nerve, by God, to admit it's a Western'.
In contrast, Maltin waxes eloquent, calling it a 'delightful seriocomic character study masquerading as a Western… memorable vignettes' - he gives it four stars. The tables turn with Martin Scorsese's Taxi Driver (1976), which Maltin describes as '…gory, cold-blooded story of a man's lurid descent into violence, is ugly and unredeeming' and gives it two stars. Ebert includes it in his list of Great Movies, calling it 'one of the best and most powerful of all films… a film that does not grow dated, or over-familiar. I have seen it dozens of times. Every time I see it, it works.'
Take the 1981 erotic noir Body Heat. Pauline Kael dismissed it with the words 'its insinuating, hotted-up dialogue that would be fun to hoot at if only the hushed, sleepwalking manner of the film didn't make you cringe or yawn'. Ebert included it in his Great Movies and said, '[it] is aware of the films that inspired it… but it has a power that transcends its sources. It exploits the personal style of its stars to insinuate itself; Kael is unfair to Turner.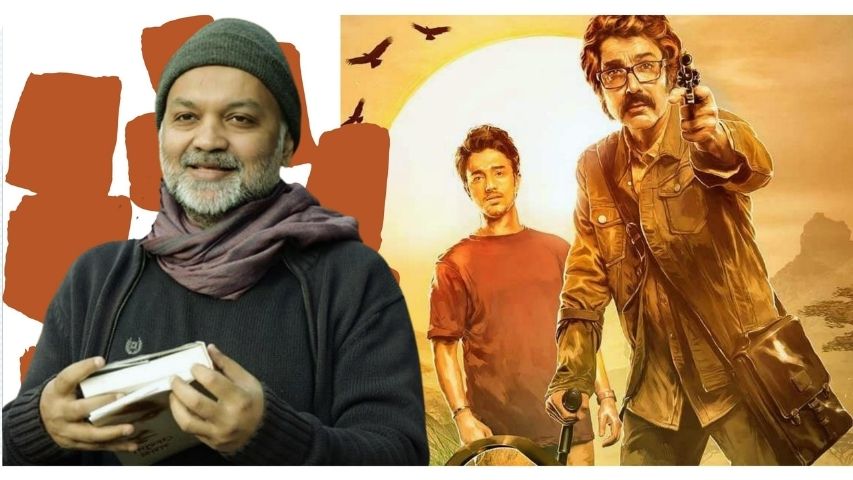 One could go on and on. Closer home we have had Anupama Chopra's (another critic I admire and follow closely) glowing review of Aditya Chopra's Befikre (2016) that generated a lot of debate, with every other well-known critic from Shubhra Gupta to Rajeev Masand to Raja Sen being scathing in their opinion of the film. Or consider Bardwaj Rangan's roast of Suriya's Jai Bhim as a 'cry-baby film' – and that's the most charitable thing he had to say about the film that has been just as wildly praised by every other critic.
I have been thinking of all this since watching Srijit Mukherji's new film Kakababur Protyabortan. It's far from the filmmaker's best. In fact, it is a middling effort, even soporific at times for a film in the action/adventure space, but there's something about it that left me strangely content.
Why is it that I took to the film? Is it because the film lulled me into a more gentle, less convoluted, less demanding era, my adolescence? Were the grand vistas of Maasai Mara unfolding at a leisurely pace a throwback to a time when my brother and I would curl up on winter evenings in Shillong and Dad would read out to us Feluda, Kakababu and Sukumar Ray? - Byomkesh was a different ball game altogether. Unlike Feluda, Kakababu was more adventurer than detective and his voyages, though not quite as thrilling as Feluda, never failed to satisfy our young minds, which I dare say holds true for Kakababur Protyabortan.
Based on Sunil Gangopadhyay's story 'Jongoler Modhye Ek Hotel', the third in the director's Kakababu adaptations, after the exciting Mishawr Rahasya (2013) and the rather disappointing Yeti Obhijaan (2017), Raja Roy Chowdhury aka Kakababu (Prosenjit Chatterjee) arrives in Africa on a vacation along with his nephew Santu (Aryann Bhowmick). But what's a Kakababu vacation without a hint of danger and adventure. In fact, it precedes Kakababu's arrival, as a wildlife conservationist is shot dead in the film's prologue. Even before he reaches Little Viceroy Hotel in Kenya's Maasai Mara, Kakababu receives a death threat and learns of the mysterious disappearance of two German tourists. He finds himself embroiled in corporate intrigue and other shady goings-on. He is joined in his adventure by one Amal De (Anirban Chakrabarti, in the film's one star performance), whose likeness to Satyajit Ray's Lalmohan Ganguli aka Jatayu in the Feluda films is underscored one time too many.
The film's real star, however, is cinematographer Soumik Haldar who gives us the savannas, the flora and fauna, like never before. In fact, it is easy to see why, seduced by the panorama before him, the director loses the plot time and again, and the film's biggest strength becomes its principal failing. There are large stretches where nothing happens and one is just part of a guided tour of the stunning reserve.
There's also an excruciatingly long pre-climactic sequence post the film's big reveal where the villains have Kakababu and Santu at their mercy only to prattle on about their nefarious plans before leaving the duo to the mercy of the wild. And the director himself, in a cameo, doubles up as the deux ex machina when Kakababu and Santu find themselves in a bind. Then, suddenly, the pace catches up as if to make up for lost time, with our heroes at the mercy of multiple perils, which follow one another in quick succession, leading to a rousingly shot climax of wildebeest migrating across the terrain.
For all its failings, the film worked for me, specifically for the lost adolescent in me. I found myself giving in to a certain old-world charm, soaking up the ambience and the leisurely paced, clutter-free narrative.
Director: Srijit Mukherji, Cast: Prosenjit Chatterjee, Aryann Bhowmick, Anirban Chakrabarti, Cinematography: Soumik Haldar, Editing: Pronoy Dasgupta and Music: Indraadip Dasgupta