Bhanu Athaiya: Best of the Best
by Dhruv Somani
October 18 2020, 12:00 am
Estimated Reading Time: 7 mins, 8 secs
Film historian, Dhruv Somani, picks his 10 favourites from the vast collection created by the late doyenne of film costume designs.
Over 130 films in a career spanning over six decades, Bhanu Athaiya was as essential to Bollywood as lights, camera and a projector.
She passed away last Thursday at the age of 91, leaving behind an incalculable legacy of splendiferous costumes - both glitzy as well as austere - which hopefully have been preserved by some of her filmmakers, the best of the Bollywood auteurs ranging from Guru Dutt, Raj Kapoor and Yash Chopra to Kamal Amrohi and Vijay Anand.
India's first Oscar-winner for Sir Richard Attenborough's Gandhi, there's at least the consolation that some collectors have access to her book Bhanu Rajopadhye Athaiya: The Art of Costume Designing, which is currently out of stock.
Yesteryear's heroine Raakhee Gulzar remembers that Athaiya had designed her desert costume for a single shot scene in Sunil Dutt's Reshma aur Shera, as well as a dream-like wardrobe for Kamal Amrohi's Majnoon which was unfortunately scrapped.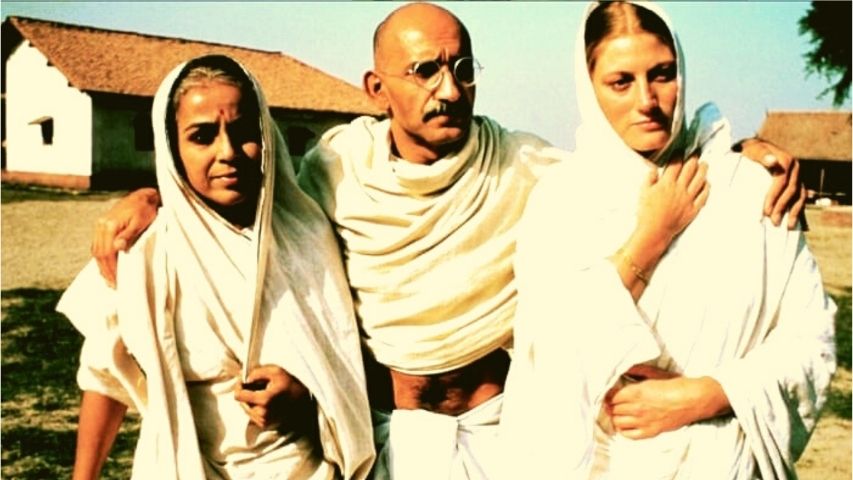 "Bhanu was a disciplined and reserved person who would speak only when spoken to," Raakhee Gulzar recollects. "The Reshma aur Shera costume was very heavy but she ensured that I wouldn't be encumbered during the emotionally demanding shot. Research and perfection were her calling card. As more costume designers entered the scene, she never canvassed for assignments. She had so much work on her plate that she didn't need to."
Asha Parekh, too, recalls wistfully, "The last of the great designers has gone. I will be eternally grateful to her for fashioning a youthful look for me. In my debut film Dil Deke Dekho, she had given me a checked shirt and slacks and for other sequences, she gave beautifully embroidered shawls stoles and westernised dresses – a style, which she repeated with a difference for me in Jab Pyar Kisise Hota Hai and Mere Sanam, to just cite two instances. She used to live in a house behind Colaba's Taj Mahal Hotel. I had to travel from the studios in the deep suburbs for trials and fittings but it was always worth the long drive. Subsequently, I believe she shifted to Breach Candy. Many of us heroines from the 1960s especially owe a huge debt to Bhanuji."
Born in Kolhapur, Bhanu Rajopadhye Athaiya, graduated from Bombay's J.J. School of Arts and joined the Eve's Weekly as illustrator. Her sketches were noticed by the frontline filmmakers - commencing with Guru Dutt who gave her the first break with his crime thriller C.I.D (1956).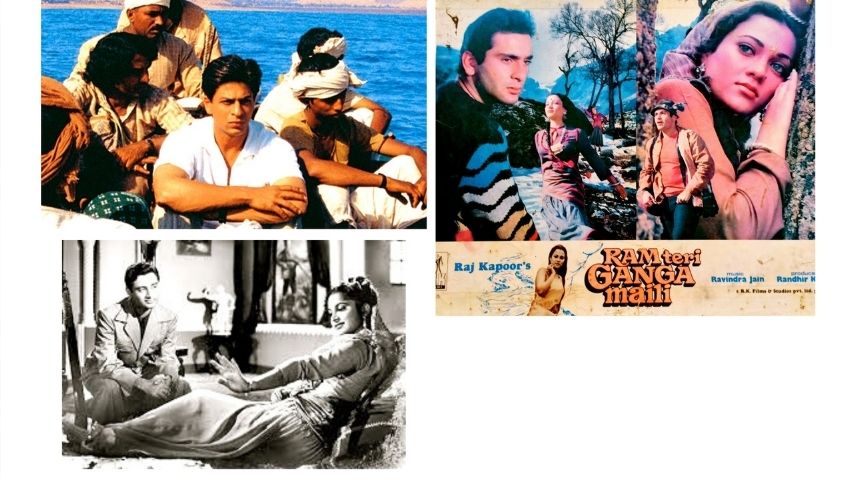 In the saddle to the end, among her last films were Nagrik (2015) in Marathi, the little-known Phir Kabhi (2009), which featured Dimple Kapadia and Mithun Chakraborty, Lagaan (2001) and Swades (2004).
To select her most creative costume designs is asking for trouble.
That just some of her prime muses were Vyjayanthimala, Meena Kumari, Mumtaz (especially the flaming orange drape-around sari of Brahmachari, 1968) and Waheeda Rehman, are a given. From Bhanu Athaiya's incomparable body of work, here's a purely subjective take, then, on the fashion doyenne 10 best: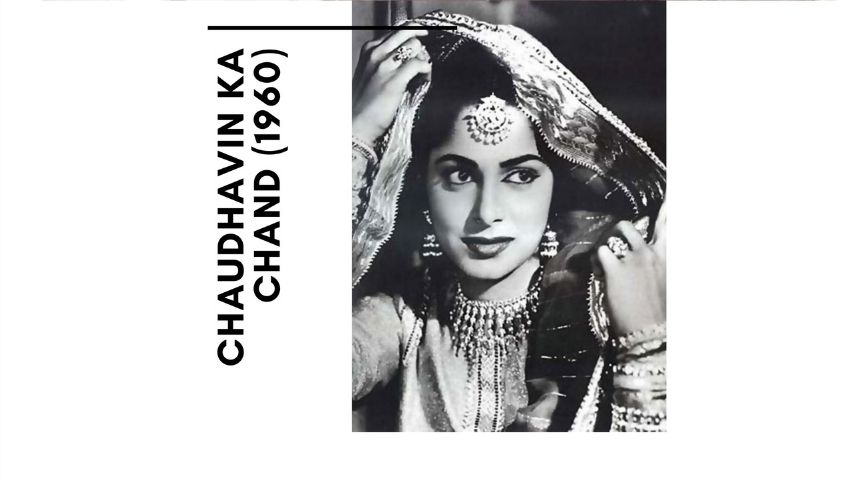 Waheeda Rehman's ensembles in C.I.D. Pyaasa, Kaagaz ke Phool and Guide were Athaiya's creations. Yet the actress never looked more ethereal and impeccably garbed as Jamila Begum opposite Guru Dutt and Rehman in the Muslim social Chaudhavin ka Chand, whether it was in the moonlit colour interlude, in the wedding dress which became a rage, or in a sharply silhouetted burqa.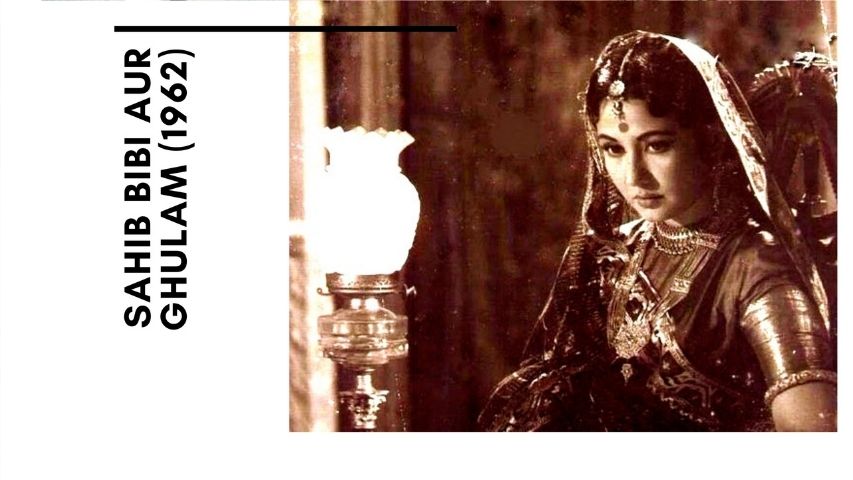 The fastidious Guru Dutt frequently banked on Bhanu Athaiya to deliver her best. And that she would, even if the producer-director's films tended to be dark and brooding. In this film produced by Guru Dutt and directed by Abrar Alvi, the costumes for the males were in sync with the period of Kolkata's cloistered baaris. And the pieces de resistance were the rich silk saris and the jewellery created for a feudal haveli's Chhoti Bahu enacted so powerfully by the tragedy queen Meena Kumari.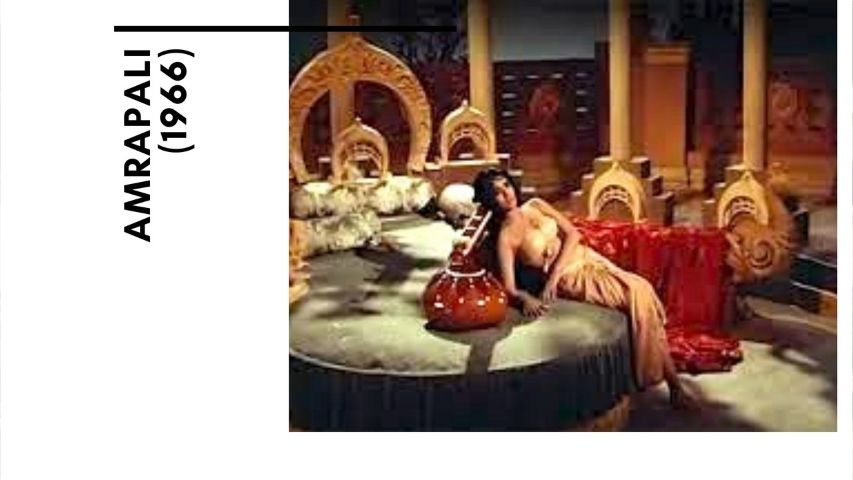 Although Vyjayanthimala as the rustic Dhanno in the company of Dilip Kumar in Gunga Jumna, in the costume of the quintessential 'gaon ki gori', remains etched in the public memory, the designs with a touch of derring do for Lekh Tandon's Amrapali were a class apart. Athaiya travelled to the Ajanta Caves to find references for the courtesan's look, which are imitated to this day and age with slight variations. Vyajayanthimala played the courtesan of the kingdom of Vaishali whom King Ajatashatru falls in love with, only to lose her when she becomes a follower of the tenets of Gautam Buddha. A difficult look to achieve, especially for the elaborate dance sequences, this work affirmed Athaiya's attention for period details and authenticity. The lavishly-mounted film didn't click but the costumes, mostly in a red palette, as well as the music score by Shankar-Jaikishen are unforgettable.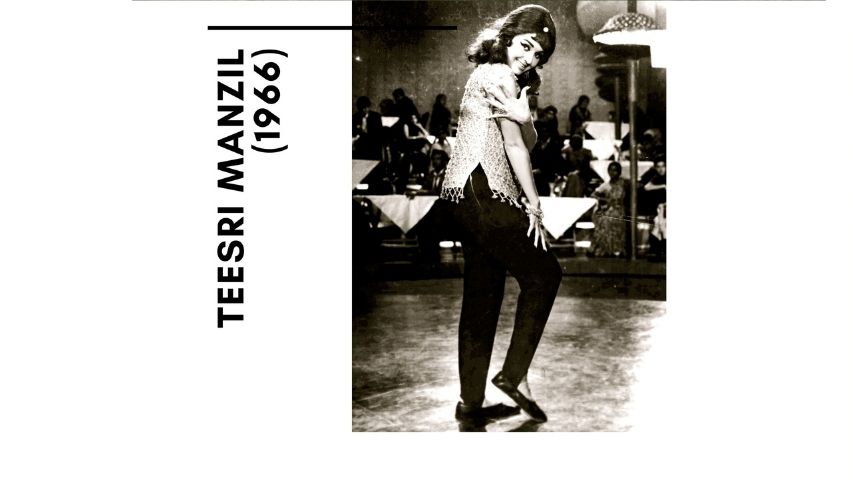 Asha Parekh would score hits after hits, and one of her most cherished murder mystery thrillers combined with a zingy music score by R.D. Burman, Teesri Manzil saw her in bespoke dance outfits and saris while Shammi Kapoor wooed her in the night clubs and outdoors on the hill slopes. In fact, the hit girl's sleeveless sequined outfit for the song number O Haseena Zulfon Waali continues to be identified with the actress. Often you wonder if Nasir Husain's production banner has stored the costumes for one of popular cinema's most accomplished whodunits. They would fetch a fortune at auctions today.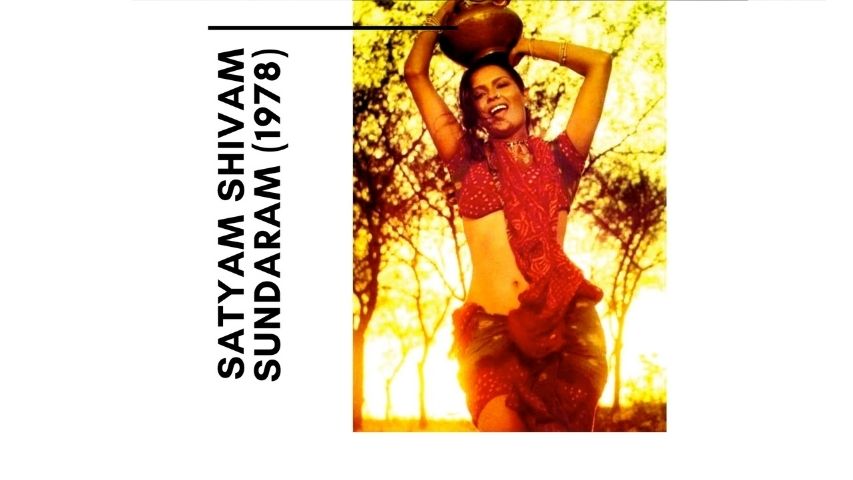 Daring and yet aesthetic, the visions of Raj Kapoor and Bhanu Athaiya combined to create the most seductive costumes ever draped on a heroine. Zeenat Aman's personality and physique were kept in mind, structuring the embellished mirrored cholis while the highlight turned out to be a shimmering white dress for a dream sequence. Ms Aman looked drop-dead gorgeous.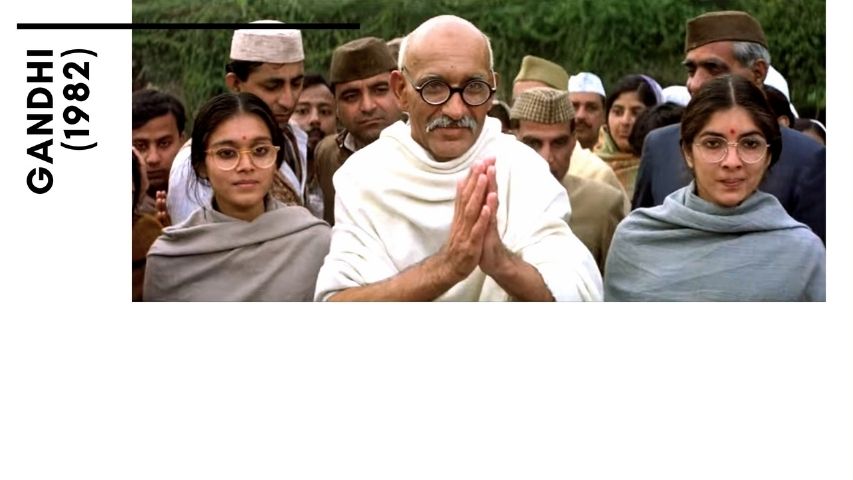 Sir Richard Attenborough's epic revived the global interest in the home-spun khadi. The costumes for the major as well as minor characters were as authentic as they get. Athaiya became the first Indian to win the Oscar for Best Costume Design, jointly with John Mollo. Sir Richard had gone on record to state that it took him 17 years to make his labour of love, but it took just 15 minutes to finalise Athaiya to lead the costume team.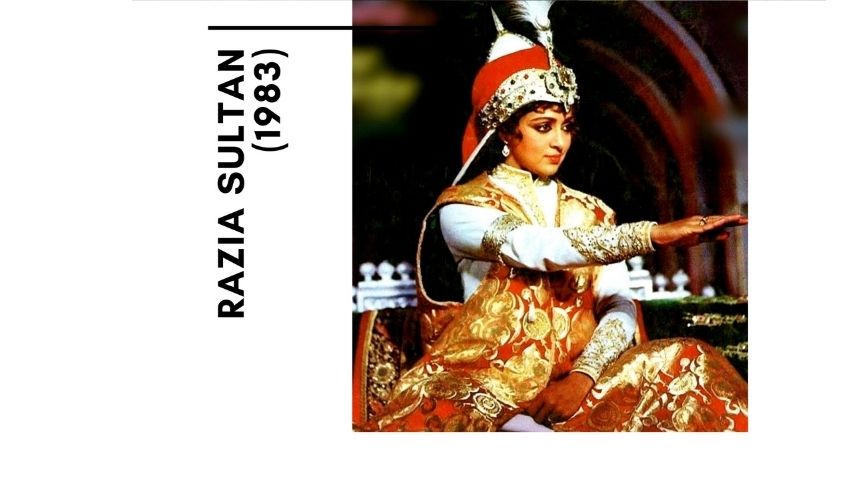 Hema Malini's costumes for Shakti Samanta's film Mebooba, were invested with a royal, timeless touch. Yet it was with Kamal Amrohi's spectacular historical story about the only woman ruler of the Delhi Sultanate way back in the 13th century, that the screen dream girl was garbed like never before. Even her war outfits were so true-to-the-era that they should surely be preserved in an archive.
Yash Chopra would set fashion styles, as he did with the colours and the various ensembles selected for Sadhana and the casual look for Sharmila Tagore in the multi-starrer Waqt (1965). Years later Chopra's single colour saris showcased in Chandni were imitated and sold wholesale in the market. Still it is a white variation of the Amrapali costume created for Sridevi's tandav sequence which retains its wow effect.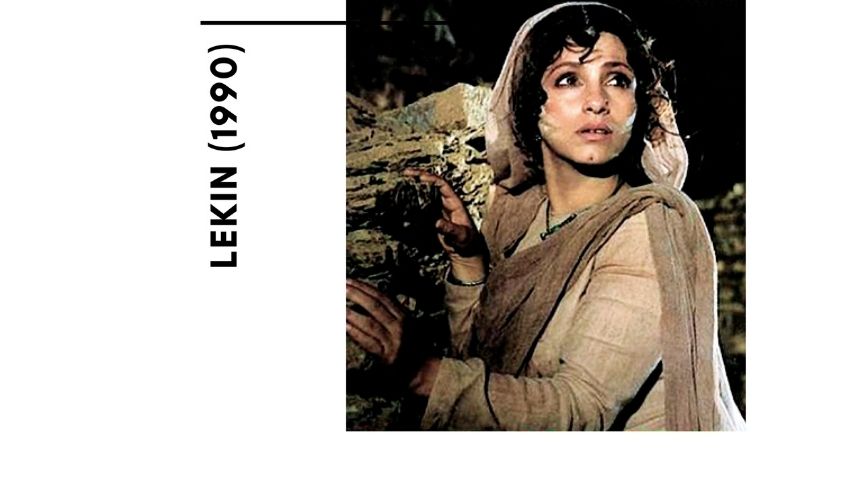 Dimple Kapadia in the role of a wandering spirit in Gulzar's reincarnation film was especially remarkable. Bhanu Athaiya's understated outfits for the lead protagonist enhanced the mysterious ambience of the film, which had a terrific music score by Hridaynath Mangeshkar. Strong solid colours with hand dyed fabrics used against the rustic sand dunes made Dimple look eternal in the film. The film fetched the doyenne her first National Award for Costume Design.
This is an offbeat one. For an episode directed by the arthouse director Mani Kaul for an anthology of love tales from the world over, Anu Aggarwal was the epitome of the exotic.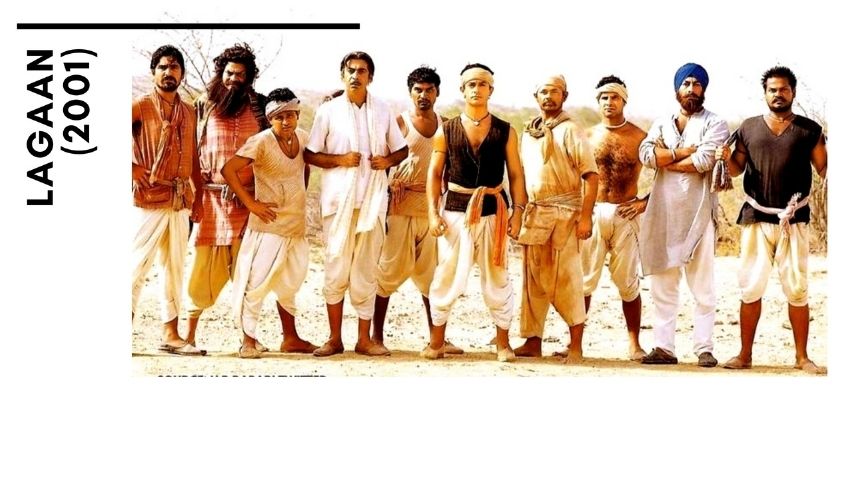 The accent was on authenticity as a group of impoverished, drought-stricken villagers led by Aamir Khan took on the might of the British Raj in a do-or-perish cricket match. The believable look was elevated to the utmost degree by the doyenne who bagged her second National Award for her pain-staking efforts. Director Ashutosh Gowariker repeated the designer for his next slice of life endeavour Swades (2004), toplining Shah Rukh Khan.