Frankly Speaking
by Dhruv Somani
May 2 2021, 12:00 am
Estimated Reading Time: 9 mins, 27 secs
Film historian Dhruv Somani, tracks down Ranjeeta, who had wowed the audiences with major hits like Laila Majnu, Ankhiyon ke Jharokon Se, Tarana and Satte Pe Satta, for a freewheeling interview.
She was a young girl from a middle class family, studying in Shimla, who dreamt of becoming an actress someday. With zero experience in theatre and no one to guide her, one fine day she randomly filled up a form for admission to the Film and Television Institute of India, Pune. Fortunately, she was called for an interview in Delhi.
Her interview was taken by Kamini Kaushal and Roshan Tarneja - she was given a piece of paper to read after which she was told that they would get back to her soon. After two days, when a telegram informed her about being selected, she actually fainted out of happiness.
There was no looking back, then. Ranjeeta Kaur was determined to make her mark and was soon at the institute with batch mates like Mithun Chakraborty, Neeta Mehta, Tom Alter and Benjamin Gilani. She graduated in 1974.
Settled with her husband Raj Masand and her son today, she shuttles between Pune, Mumbai and America. Over to a conversation with the spunky and forthright actress of the '70s fondly called Robby.
How did you get the opportunity to debut in Laila Majnu?
After graduating from the Institute, I returned to Bombay. On the insistence of a friend, I went along to Famous Studios where he was to meet producer F.C. Mehra. Rahul Rawail, who saw me there, talked to his father, H.S. Rawail, about me.
I was called to their house in Bandra where they shot some pictures of me with make-up on and said they would get back. In fact, Shabana's brother Baba Azmi had also told me to try for Laila Majnu but I had developed cold feet since it was a major production opposite Rishi Kapoor. God must have had other plans though; they had shortlisted two girls - Dina Rondo from Calcutta (eventually seen in G.P. Sippy's Ahsaas, 1979) and me. I got more votes and hence I was selected as Laila.
How did Laila Majnu (1976) fare at the ticket counters? How was it working with Rishi Kapoor and why weren't you paired with him in more projects?
Initially, Laila Majnu was declared a flop. But due to word-of-mouth publicity and its outstanding music score by Madan Mohan, it picked up and was declared a huge hit. I was in awe of working with Rishi Kapoor at first. He was a big star but he was also quite a bully and a brat. (Laughs) As a newcomer, I was quite scared of him. After the success of the movie, there was a minor bitterness between us as I had said something to a magazine, which upset him. So, he wouldn't recommend me for any of his movies - but a few years later we became friends.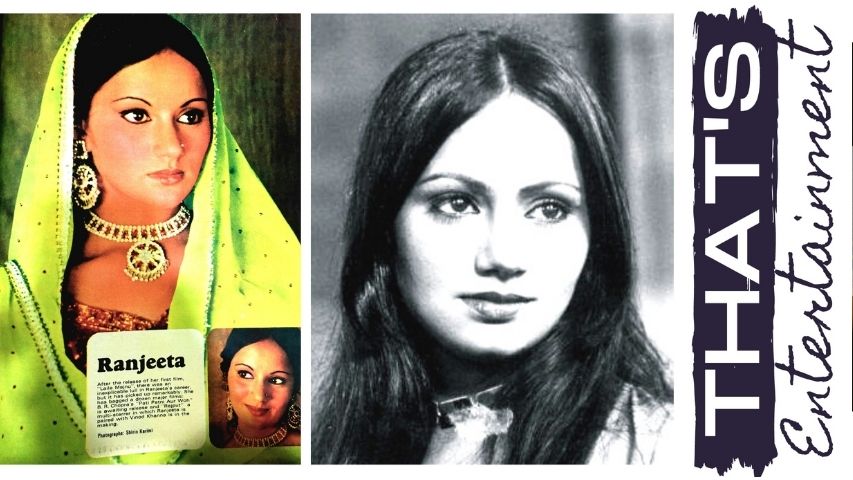 How did you manage to work with Rajshri Films? How did Ranjeeta become Lily Fernandes in Ankhiyon Ke Jharokhon Se (1978)?
My make-up man who worked for the Rajshris told me that they were looking for Lily. The Barjatyas had no reservations about meeting me. I believe Sarika was supposed to do Ankhiyon Ke Jharokhon Se, but had a fall-out with Sachin after Geet Gaata Chal (1975). For a while, the Barjatyas were hesitant. The images of Laila Majnu and Lily Fernandes were poles apart. The director, Hiren Nag, didn't wish to cast me but it was Rajbabu Barjatya and his wife who put their foot down and said I would be the perfect choice for Lily. The film was a huge hit and so was its music.
Next, they cast me in Tarana (1979). They had wanted Anil Kapoor for the hero but eventually Mithun was signed for the film, which again did well at the ticket counters. Its music again was appreciated and liked by all. Years later I did Jaana Pehchana (2011) for them which was a continuation of Ankhiyon Ke Jharokhon Se – in which Sachin meets Lily's look-alike 33 years after her death. Of course, I was happy to do the film because the Barjatyas have always been like family.
Tell us something about B.R. Chopra's Pati Patni Aur Woh (1978)?
R. Chopra saab had met me at the premiere of Laila Maju and had said, "Mujhe office mein aakar milna." He offered me Pati Patni Aur Woh. Sanjeev Kumar and Vidya Sinha were keen on another girl to play Nirmala Deshpande but Chopra saab was adamant that it would only be Ranjeeta.
I was advised not to accept the negative role, something done by the vamps. Moreover, I was also strongly advised not to play a side heroine. Still, I stuck to my commitment and instincts and did the film, which again proved to be a money-spinner. The audience loved my girl-next- door look in the film.
You were seen in some good suspense films and also the horror-fest Bhayaanak. How come?
I did Dhuan (1981), Kaun Kaise? (1983), and Qatl (1986), which were well made with lovely music and did fairly well at the box office. The role in Bhayaanak (1979) was a guest appearance and I did it as I had very good relations with the producer A.V. Mohan with whom I had done Damaad (1978), which was also a big hit and Meri Biwi Ki Shaadi (1979) both opposite Amol Palekar. Incidentally, Bhayaanak was the first vampire film of Bollywood and did well commercially. Surakksha directed by Ravikant Nagaich was another winner opposite Mithun who became popular as Gun Master G9.
You must have been offered several projects, then?
Yes, but most of them were shelved midway or weren't released for some reason Like Inspector, Daku aur Woh opposite Sanjeev Kumar and Randhir Kapoor. And I'm not quite sure whether Tadap opposite Rakesh Roshan saw the light of day or not. Plus, I was doing a film with Manmohan Desai opposite Rishi Kapoor, which was shelved after a four or five day-shoot at Mehboob Studio.
Honestly, I think the film industry people felt I was more into my boyfriend than my career, which harmed my image. This was the biggest mistake of my life - but when you're young, and in love, you think with your heart rather than your head. We were not as smart as today's girls. There are so many errors, which led to the downfall of my career; I would like to change today.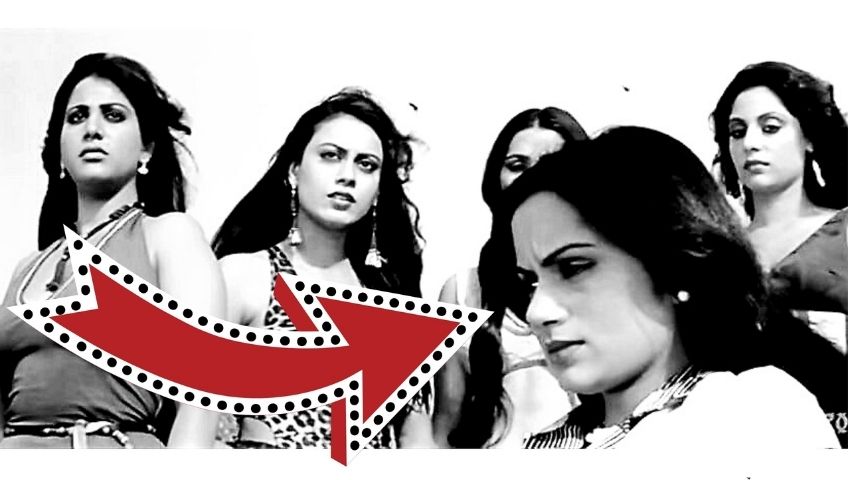 Which other films did you enjoyed doing?
Besides my hit films mentioned above, I thoroughly enjoyed Armaan (1980) opposite Deepak Parashar and Raj Babbar, which also became very popular for its music and did very well even overseas. Aap To Aise Na The (1981) again with the same cast also did well, its songs were chartbusters too. Aadat Se Majboor (1982) did well too. And Sun Sajna (1982) was tremendous fun. Before that there was Meri Biwi Ki Shaadi (1979), which was shot in Goa for a month. Rusvai (1985) opposite Haribhai (Sanjeev Kumar) was a great experience. I also did a Punjabi film in which I played the main role of the bhabhi, it had Monica Bedi in a small role.
You featured in quite a few multi-starrers like Krodhi and Hum Se Bhadkar Kaun (1981), Haathkaadi, Rajput and Satte Pe Satta (1982) and Raaj Tilak (1984) How was the experience of working with so many stars?
I loved working with Hema Malini, Reena Roy, and Zeenat Aman with whom I did Gawaahi (1989), they were all very nice to me. We were never great friends but the working environment was friendly. I did Raaj Tilak (1984) for Rajkumar Kohli since he had offered me Jaani Dushman, which I had declined because I had just done a big film, Laila Majnu, and didn't feel right about doing a multi-starrer at that time.
Satte Pe Satta (1982) was a thoroughly enjoyable experience; it was one big picnic all the way. Many may not remember Laila Majnu but they haven't forgotten Seema, the girl on the wheelchair in the Satte pe Satta. It's amazing that after so many films they mainly remember you only for Satte Pe Satta.
Were there films, which you rejected? Similarly, any films which your regret accepting?
I was offered Disco Dancer (1982), which I rejected - I don't remember why, but my friend Kim did it. But the role narrated to be was different from the one finally seen in the film. I was also offered Mr. Natwarlal (1979) in the part of Rekha's younger sister. But there seemed to be too much confusion on the sets. I found something fishy was going on. I was told something else about my role and was being made to do something entirely different. I walked out of the film. Rajni Sharma eventually did the role.
I was also offered Hema Malini's role, of Nafeesa Khatoon, in the film Yudh (1979), directed by Rajiv Rai. But I declined it since it was a dancing role, which I avoided. I hated dancing. Moreover it was a brief role since Tina Munim was the heroine. By the way, I really regret doing Deewana Mujhsa Nahin (1990) in which I was relegated to a sister's role. I don't know why I did that film.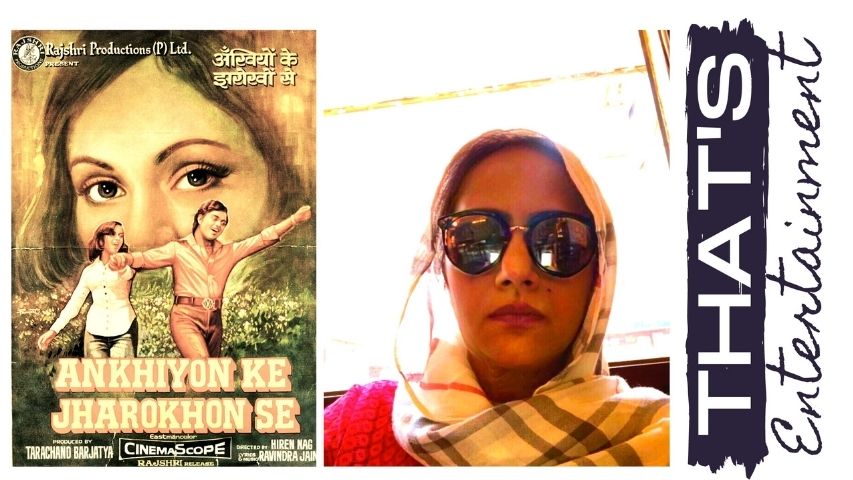 What was the Haadsa behind doing Akbar Khan's Haadsa (1983)? And how was it working with the legendary Smita Patil?
(Laughs) You should ask Akbar Khan about the haadsa behind doing Haadsa. So, let's leave it at that. Regarding Smita Patil she was very professional and would stay aloof. But yes, the sudden news of her death shook us all.
You also did Zindagi Tere Naam (2012) opposite Mithun Chakraborty. Tell us something about the experience of working again with him?
Director Ashu Trikha offered me the film, which I accepted as Mithun Chakraborty and Ranjeeta was always a hit Jodi. At the same time, it is always lovely to meet old friends and colleagues after so many years.
Why aren't you on social media like Facebook and Instagram? Are you in touch with anyone from Bollywood today?
I was on Facebook but after a bad experience, I decided to stay away from social media and would prefer to keep it that way. I don't have the time or the patience to keep posting things day in and day out on a public platform. At most, I keep in touch with Anita Raaj and Kim. I was also in touch with Chintu who would message me every time Laila Majnu came on T.V.
Would you like to work again in case you get an offer to do a film or a web series on OTT platforms like Netflix or Amazon Prime?
Of course, I would love to act again. I'm totally open to work. See I'm well settled in my life in Pune but I'm ready to re-start if the role has substance and weight. I really don't want to chase anyone. If anyone needs me, they can approach me with the role commensurate with my age.