KABHI BLOOD KABHI PIZZA
by Khalid Mohamed
March 19 2021, 12:00 am
Estimated Reading Time: 6 mins, 39 secs
Khalid Mohamed shudders at the gorefest Chakravyuh, finds sweet relief in Gullak 2, and checks out the Oscar-nominated Sound of Metal.
CHAKRAVYUH (MX PLAYER)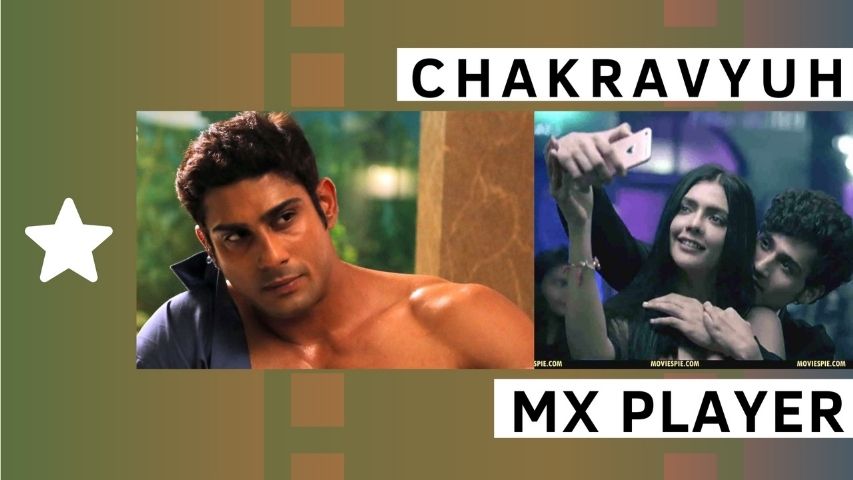 She said it, I didn't. A glam woman who's being stir-fried by the cops yells out extra-loud, "I can't take this anymore." My sympathies, really.
Because Chakravyuh, directed by Sajid Warrior and co-produced by the uber ubiquitous Sameer Nair, in collaboration with adman Kailash Surendranath and former actor Aarti Surendramath, is a rime-behind-the-crime thriller suffused with Internet-clogged visuals (loads of images of hacked computers go zipzap). Sorry but all viewed and endured, this thrill pill is a cat's cradle of confusion-'n'-collusions.
Moreover, I haven't seen so much spilling of gore, Blimey 'cor as the Brits would exclaim. And this could be a first (or last) - ads suddenly pop up intermittently, promoting a beer, which promises "the taste of London". Hic hic, but no hurray for that. Who needs larger ads butting into this Hamara Gore, Hamara Desh exercise?
Apna Desh, as it happens, is witnessing a spike in serial murders of women, who were being blackmailed for their sex videos. Arrives Inspector Virkar (Prateik Babbar), all buffed up at the staff gym presumably, and the mild goose chase is yawn! Supported through thick and thicker by his superior (Ashish Vidyarthi), a hyper hacker (Tousled Rockstar Hair-do) and yet another tattoo-happy hacker (Sparkling Eyes), our valiant Virkar still needs eight episodes to crack the baddies' skulls and ours. Possesses he, lethal glower power, but that's it. No wonder the multitude of characters, populating the plot-pourri, suffer from seismic fits.
For a topping of comedy-bomedy, there's a forensic expert on the scene too, wolfing pizzas, wearing shirts which resemble gardens in bloom. And this Dr Pizza can be quite easily hoodwinked whenever he receives a thick-crust, cheese-splashed delivery from some pizzeria or the other. Oh brother.
Anyway, the point is that crypto currency by the bushel - far more than you see in the reality show Kaun Banega Crorepati - is being traded by a venal quartet, led by a beng gent named Axeman. Hang on though this cloaked man could be a woman, since the ladies here are way more than meets our retina. Whaaatever, the gender, the dead body count keeps rising to become taller than the Rajabai Tower, till you want to rush in for a cleansing shower. Out, out damn blood spots in these distressed times. If not a shower, to steady keep a strong disinfectant ready.
Alas and a-lacklustre, our upright Inspector Virkar is as human as you and me (not sure about me though) after all. Toh yeh lo, he swings into bed with a femme fatale of sorts, and is video-recorded of course. With due apologies, to police libidos, this we endorse not. Cut to a villa with a swimming pool, there, where the water is more indigo than Picasso's Blue Period. Ms Fatale threatens him with a revolver, inspector smirks, and the end is nigh approaching. Who kills whom, what and how is indeed, the pitch of this Chakramvyvuha. So I wouldn't tempt you even with a pizza bite to ruin (or improve) the aaah-ohh-tht-was-it-wrap-yup. Enough to declare, that with all that red goo on dozens of bodies, shown upfront in close-up on the morgue's surgery table, I'm not willing and able to mildly recommend the tither-hither Kabhi Khoon, Kabhi Pizza Hut of a brain-clanger.
As for dear Prateik Babbar, he's consistently clean-shaven and the camera goes gaga over his six-or-eight packs. In the acting department, he's as stiff as starch though, changing his body-tight shirts more frequently than his facial expressions. Maha-tension. Plus, whenever he doesn't know how to handle his hand movement, he shoves them into his trouser pockets as if they were power sockets. Of the cast, only Ashish Vidyarthi 'acts' acts, even when the uneven photography catches him during a longish scene in the shifting emergency blue-red-and-white light on a police vehicle. How he didn't blink is a feat by itself. Clap, clap.
No other kind of applause is due to this rattler, though. A second partner may pop up, sure. See this and the next grievous edition at your own peril. Seriously.
GULLAK SEASON II (SonyLIV)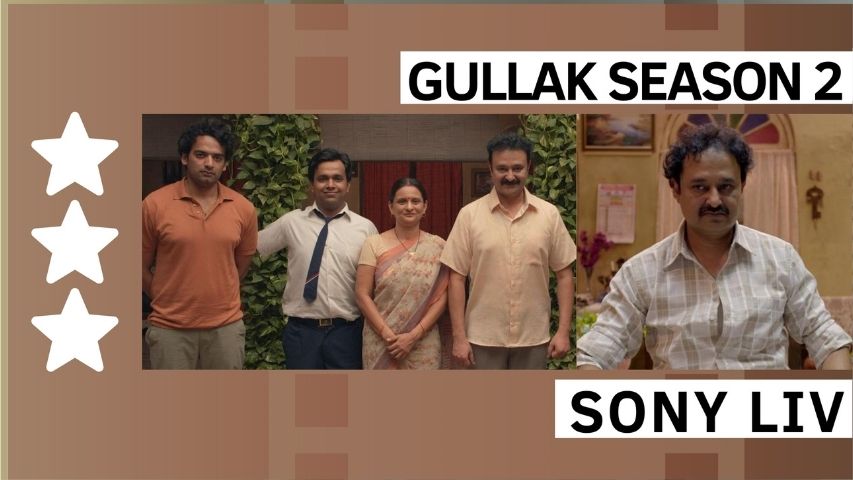 Sweet relief. The feel-charmed yarn about a lower middle class family in a small town wrestling and nestling with money-shortage, diverse temperaments and snoopy aspirational neighbours are back. And their dilemma now includes such home-truths as an inflated electricity bill, a rude wedding invitation, cramming for the nth time for exams, a diabetes scare, and somehow dreaming of upgrading their falling-to-pieces home. Hope they don't touch the gorgeous money plant flourishing in their courtyard though.
Narrated from the point of view of the household earthen pot (voice-overs bandh karo, please), the Mishra family quartet comprises the chuckle-through-adversities father (Jameel Khan), his wife (Geetanjali Kulkarni) who keeps blowing her fuse, and their two growing up sons - one hopelessly unemployed (Vaibhav Raj Gupta) and the younger one (Harsh Mayar) who can be quite a prankster. Mercy be, not a gangster).
Preceded by the Rishi Kapoor-Neetu Singh dramedy Do Dooni Char and the Sanjay Mishra showcase Ankhon Dekhi, both immensely likeable, Gullak may have quite a few similar elements (like kids demanding to buy a scooty). Yet it is an original, minutely observed chunk-of-life, which evokes smiles and tears as the family strives to keep their bond of affection intact in the time of rampant corruption and emotional disruption.
Frankly, the second installment is not as much of a bittersweet buffet or as technically contained as its predecessor. The director duo Amit Raj Gupta and Palash Vaswani have been reduced by the latter, solo. Incidentally, the family banter becomes a constantly inflated windbag, which is why the pace sags and the eye-rolling, foghorn of a padosan (Sunita Rajawar) coerces you to stuff your ears with cotton buds.
Never mind at all. The set décor is as real as it gets, many of the situations - particularly a distracting cricket match being telecast on a demanding day, and above all the ensemble performances by the Mishras, are perfectly calibrated.
The show stoppers turn out to be the parents - Jameel Khan and Geetanjali Kulkarni who rarely strike an artificial note. Indeed Jameel Khan, who has been caught in quite a few sidebar roles (as in Gangs of Wasseypur, Goliyon ki Rasleela: Ram Leela) is brilliance personified. He has found his place in the Bollywood sun, at long last. It's a pity that his howlarious act as a wacko NRI who conducts a tacky Indian Idol show in New Jersey in Loins of Punjab Presents (2007), directed by the late Manish Acharya, has never been justly estimated.
Take a bow, then Jameel sir and Geetanjali ma'am.
So guys what're you waiting for? Make your day or evening with the madcap but always pragmatic Mishras. After all, it's all about loving a dysfunctional family.
SOUND of METAL (AMAZON PRIME)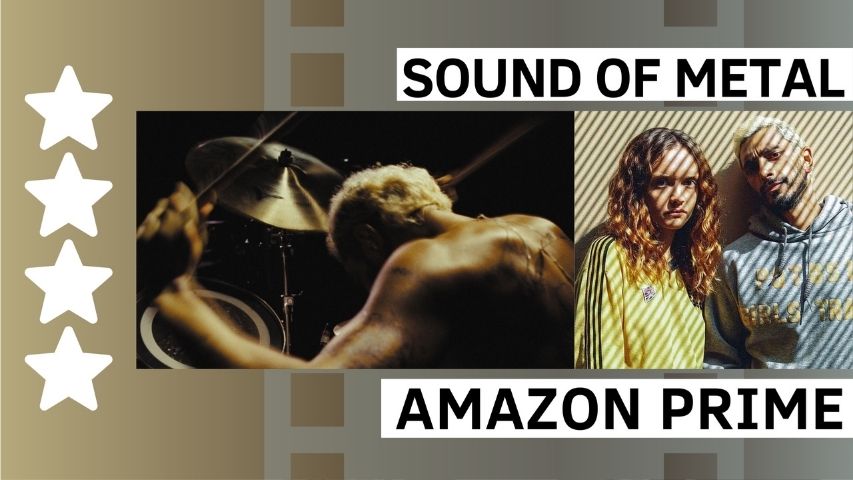 The Oscar nominations fever is on. And this take on a punk-metal drummer who loses his hearing had me gripped by the collar. It has snagged six nominations, including Best Picture, Best Screenplay and a nod for Best Actor to Riz Ahmed.
Directed by Darius Marder, here's a movie that's harrowing as well as life-affirming.
The 38-year-old Rizwan, British actor, musician and activist, practised drumming for six months and studied deafness. Will he win? Chances are iffy though, what with Gary Oldman as the uncompromising writer of Orson Welles' classic Citizen Khan in the biopic Mank, is being cited as the hot favourite. Still who knows? Riz Ahmed could emerge as the surprise factor. Hope floats.