Meet the Raging Bull
by Khalid Mohamed
October 16 2020, 12:00 am
Estimated Reading Time: 8 mins, 2 secs
Khalid Mohamed reviews Scam 1992: The Harshad Mehta Story, Ginny Weds Sunny and High – the latest fare on streaming platforms Sony LIV, Netflix and MXPlayer respectively.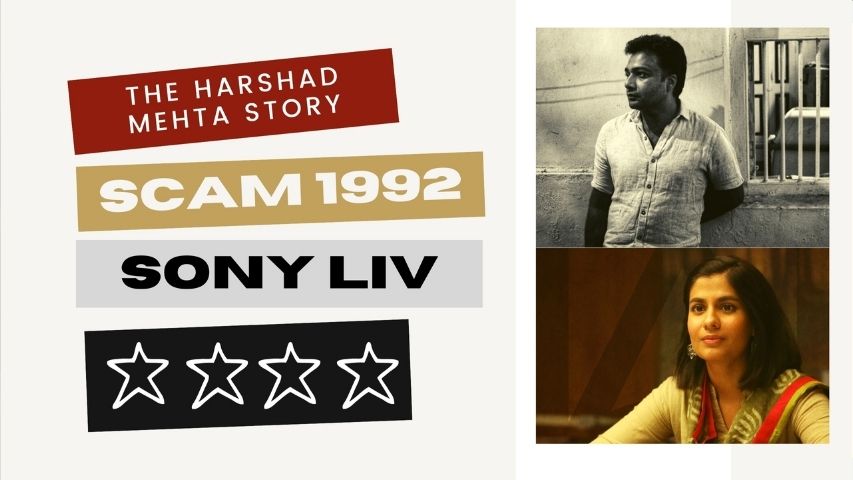 In plush hotels, at a golf course, in a swimming pool on the balcony of his ocean-fronted house, harangued to swig booze at a fairy-lights-festooned garden party, the Big Bull of the Bombay Stock Exchange strives to lead a nouveau riche life.
The real-life story of last millennium's rhino-skinned Harshad Mehta is the sort of stuff that still drops your jaw to the marbled floor. No guts, no glory wasn't his credo really, cheat and beat the heat was.
And director Hansal Mehta, bulwarked by his son co-director Jai Mehta, have pulled off a 10-episode true story – commissioned by Applause Entertainment - which is among the best ever of its ilk, on a digital platform. It could have worked as a feature film as well, but the reams of details would have been squandered in translation. If I wore hats, I'd doff them off to Mehta Sr and Jr, right here right now.
The relentless energy in staging crowd scenes in the stock market ring (often described as a fish market), the steady build-up of tension, the accuracy in tracing the graph of its characters (major and minor), the punch-packed dialogue punctuated with Gujarati argot, the authentic set decor and production design, are just some of the positives here.
Above all, it's the thoroughly inspired performances by the Gujarati stage and film actor Pratik Gandhi as Harshad Mehta, the NSD-trained Hemant Kher as his supportive but apprhensive brother, and Shreya Dhanwanthary as the feisty financial journalist Sucheta Dalal of the Times of India, which assert firmly that acting talent is to be discovered right now on the streaming platforms instead of the hitherto monolith of the Bollywood big screen.
Gandhi who exudes limitless star power, Kher who demonstrates that he can be a flawless character actor and Dhanwanthary (seen so far only in the series The Family Man and downers like Why Cheat India ) are clearly here to stay, if given the opportunities to portray roles of spleen and substance. In fact, long after Rajkumar Rao created as an impact as an actor who can deliver the goods and more, it's Pratik Gandhi who strikes you as the most Sensational Newcomer in years. Welcome to the enchanted 'laala' land then. Coincidentally the word 'laala' is often used by Harshad Mehta to establish a rapport with his few friends and his enormous battalion of enemies.
The supporting ensemble is a feat of spot-on casting. Of them, K.K. Raina, Ananth Narayan Mahadevan, Rajesh Jais and Rajat Kapoor are consistently nuanced, opting to be low-key without succumbing to the temptation of grandstanding.
Indeed, the web series has an in-built advantage of constructing the believe-it-or-not white-collar scandal story from a novel by Sucheta Dalal and her sleuthing partner Debashis Basu, who at one point, laughingly compare themselves with the Watergate-busters Woodward and Bernstein.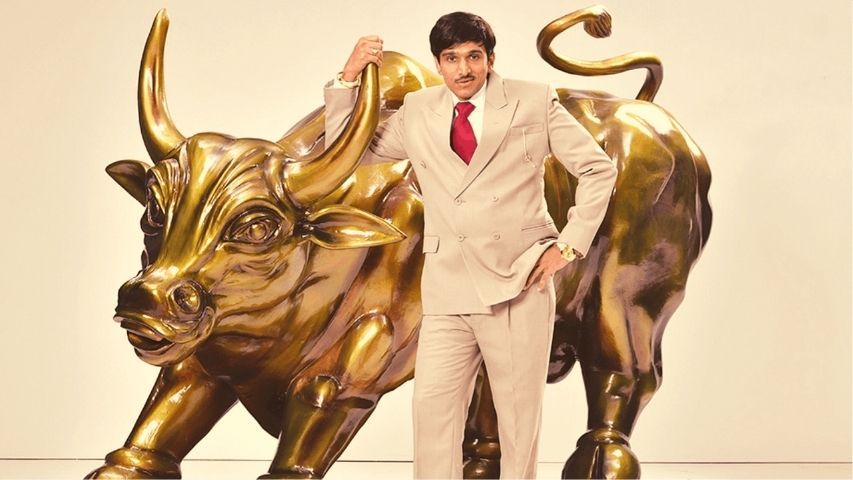 The screenplay must have been a Herculean job, especially in writing the characterisation of Harshad Mehta. Occasionally, you do feel he's being whitewashed as a hero, presented as an overambitious lower middle-class man who trafficks cleverly with the duplicitous money market overlords, a godman who has his own profiteering agenda, and the New Delhi political power brokers whose reach extends right to the Prime Minister Officer, where a hefty suitcase is delivered for the ruling party funds.
Gratifyingly, thoughm, Harshad Mehta as the series unravels, eventually comes off as a loser who tried to bite off more big bucks than he could chew. His confidence steadily reduces to zero-point, a plethora of criminal and civil cases are still to be dealt with -- while he ages rapidly and dies, a broken man at the age of 47 following a heart seizure, in a prison cell. Do you shed a tear for him? No way.
Instead you feel sorry for a man who sought to be a game changer. Inadvertently, he was even responsible for suicides committed by bankrupt investors. Moreover with the ongoing raids in that plush house of his, her shot his family life to smithereens. The outcome is a cautionary tale – which does resort to dramatic licences occasionally – but is way more thought-provoking than the Netflix Big Bad Millionaires: India, which by comparison, merely skimmed over the surface of the alleged crimes and misdemeanours of Vijay Mallya, Nirav Modi and Subroto Roy.
Shuttling between The Times of India newsroom – incidentally I was witness to Sucheta Dalal's driving power in exposing scam since she occupied a desk just a few feet away from mine – and the stock market, the dramaturgy is riveting thoroughout. Alas, the representations of the suave, Paris-educated TOI editor Dilip Padgaonkar and the procrastinations of the assistant editor-in-charge on the night shift (was it Rajdeep Sardesai?), are quite off-the-mark. As for the pop-up cameo by the legendary R.K. Laxman (excellently played by Asif Ali Baig), it's pretty charmingly done, injecting a sorely-needed moment of wry humour.
There have been films on the vagaries of the stock market before, dating right back to the Balraj Sahni-Meena Kumari starrer Satta Bazaar (1959) to Gafla (2006), a reasonably engrossing take on Harshad Mehta's fall from grace. Plus yet another film on the Big Bull is in the works with Abhishek Bachchan in the lead. Be that as it may, you suspect Hansal Mehta's dramatised version is the one which comes closest to the real thing. Sure, Pratik Gandhi bears no resemblance to the real-life Mehta, which hardly matters. It's not an impersonation that counts. More to the point, the actor relives the part to convey the man's essence, be it in his swag or innate recklessness. Result: the line between the real and the enacted is blurred.
The narrative is linear, direct and often startling. And there's the underlying comment that the 'Scam Chho?' scamster may be not be around more. Think for a minute though In his place, there could be so many clones of and even wannabe Harshad Mehtas out there. So tread with caution. Without being sanctimonious that's conveyed loud and clear.
Miss this series, then, at your own peril.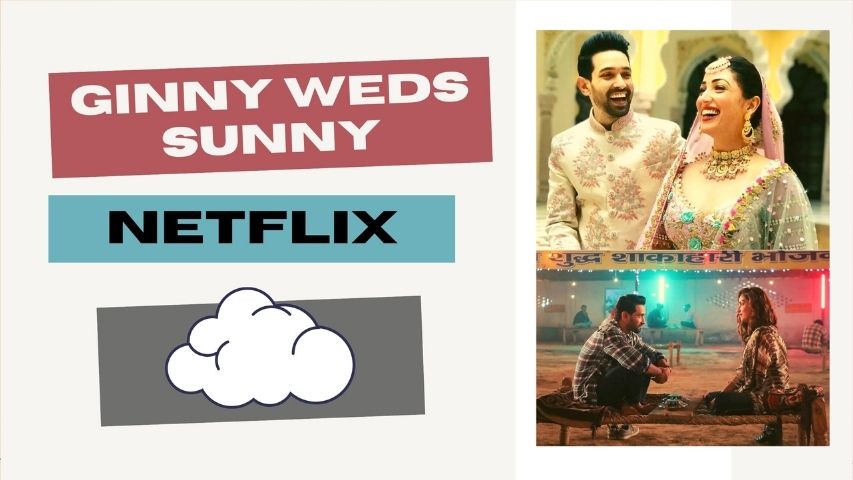 In Delhi NCR, there appears to be no better sport than to find a bride – compatible or not, that hardly matters according to this punishment of a movie directed by first-timer Puneet Khanna. The aspiring groom (Vikrant Massey) wears bargain basement checked shirts to prove he isn't upmarket or trendy, and the woman of his desire (Yami Gupta) is a walking-talking-dancing X'mas tree to emphasise that she possesses a vast wardrobe which would give the fashion police a severe of the heebie-jeebies. If the two have anything in common, it's their pearly smiles which are a dentist's delight.
Anyway their enthu-cutlet parents are gung-ho-ho about the match, serving magnum-sized samosas at the arranged marriage ritual meeting. Hazards ahead: Ginny and Sunny bicker till your head feel thicker than a brick. For some sort of relief Mika Singh and Badshah fetch up to dance to the damp dhinchak-disco dirge Saawan Mein Lag Gayee Aag (originally warbled in the '90s).
The production values are fairly lavish, allowing the unit to zoom off to picturesque verdant locations. And on returning to Delhi, the couple engages in a bicker-bicker carnival all over again. Both Vikrant Massey and Yami Gupta can't rise above the mega-muddled script.
Question: so do they get hitched after all? Frankly dears, I don't care a sweet potato for that. I would rather wolf down those tempting samosas gladly. No stars for GWS, woohoo it left me feeling cloudy and a whiter shade of pale.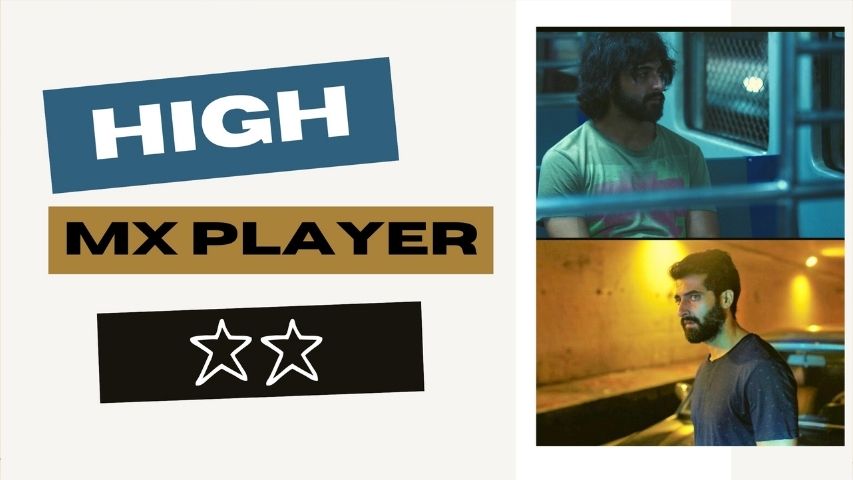 Director Nikhil Rao constructs a hallucinatory world where cocaine snorting, pervo sex and gazillion forms of evil abound more abundantly than online shopping sites today.
Each episode kicks off with a black-and-white hunt for a magic herb. This is somehow, connected, years later to the case study of Shiv (Akshay Oberoi) who's always flying higher than a kite – except when he stops by to guzzle red wine – or was it raspberry soda? – with his ailing, insomniac grandma. Unusual touch that.
For the rest of the way in the opening two episodes he has to contend with a new pleasure pill in the market and deal with such usual suspects as drug lords, a long-lost girlfriend, a rehab centre's doctors who look perfect for a Halloween party, and a rough-tough woman who injects him regularly with far-out fluids. By the way, while she does that, a half-naked gent on a bed is told, "Go to sleep. Mind your own business." Sleeping soundly is serious business here. Fear.
To be fair, the directorial approach is inventive, the visuals are way-out and the editing mercifully doesn't linger over scenes which are meant to make you cringe. The agony is kept brief.And Akshay Oberoi does carry out his zonked performance competently. Not recommended for a binge fest, but the nine-episoder does make you mull over the fact that drugs aren't a man or woman's best friend. Neither worth dismissing cavalierly or recommending unconditionally. At most, High is comme ci, comme zzzzzz..