Open mail to Parineeti Chopra
by Khalid Mohamed
March 5 2021, 12:00 am
Estimated Reading Time: 6 mins, 15 secs
Khalid Mohamed writes to Parineeti Chopra about The Girl on the The Train, has issues with Hello Mini 2, and checks out the trailer of Gangubai Kathiawadi.
THE GIRL ON THE TRAIN (NETFLIX)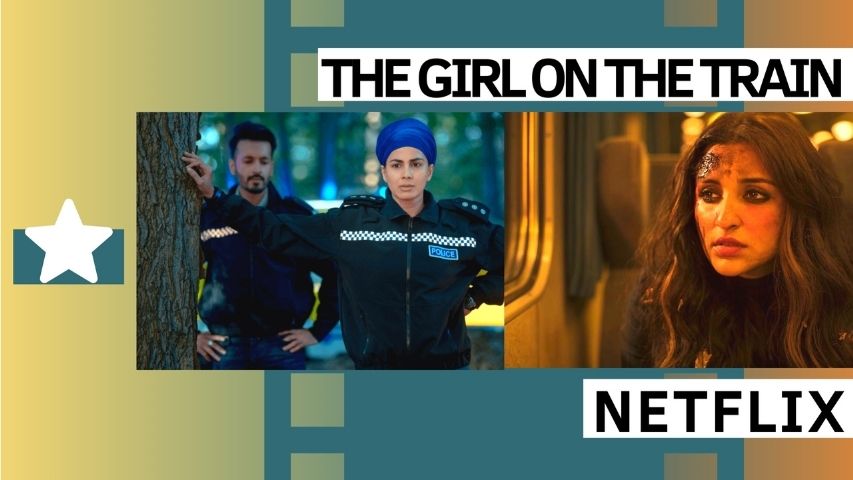 Meri dearest Pari,
Do hope you don't mind me calling you by that monicker. Parineeti Chopra sounds sooo formal-vormal. And since I've met you fleetingly at a couple of movie premieres and exchanged a few paras of conversation, so without a shed of procrastination I've taken the liberty to go Pari o Pari.
This open-mail, you might have guessed Pari, has been incited by the sheer sufferance-dufferance I had to endure while mind-boggling to your The Girl on the Train (Ek Ladki Loh-path Gamini Mein). As the whole wide cosmos knows the train flick was culled from a novel by Paula Hawkins, then adapted into a Brit thriller griller. And now under the direction of one Ribhu Dasgupta, there you are going yonkers-bonkers in its Hindi version on a plush Loh-path Gamini, in the suburbs of merry ole London… on the Mid-Norfolk line, I suspect strongly. Chip, chip, tally ho and all that jolly-ho. None of that sort of merriment transpires alack.
By the way, I couldn't dig why you had to wear quilts-'n'-quilts of cosmetics on your lovely visage. Gulp, even the monster slash of gore on your forehead seemed to be imported from Singapore, and chameleon-like kept changing hues. Phew. If I may say so a band-aid was sorely needed. Out of stock at the pharmas or what?
And I felt so awful that your memory loss after a car accident, teetered 'twixt a short-term and long-term riddle diddle. Nonsense and fiddlesticks truly. Surely my girl you needed a huddle of a cuddle from one of those faceless girlfriends, accompanying to boom-boom discos despite your forehead injury. Yech, no but they just gape on beady-eyed. Friends friends na rahe aajkal, I tell you. Rue.
Now why did all this hubble bubble toil and trouble happen, Pars? You should have been way more cautious while being seduced by a deceptively eligible Beardo. Incidentally, all the males, except a dance coach who never dances, sported these badhti ka naam dhaadis, hence couldn't figure out who was who and why so.
Next, you opted for a fast-track marriage with Beardo sir, zoomed off to London town, where he behaved like such a clown – chauvinistically forbidding you to fight as a lawyer in court. Goody gumdrops, you went tut-tut, and succeeded in convicting an old gent, called Bagga, to life imprisonment. And then your and our lives went turvy-topsy. Hai rabba.
Next divorced from the Beardo, then commuting on that Norfolk-line train, you get obsessed with staring from your window-seat at a romanchak man and a pretty woman (Aditi Rao Hydari) canoodling in a cool cottage. Neat? Not quite. They looked so blissed-out that you went pout-pout. Envy is neither nice nor sugar-'n'-spice, Pari. And neither was your killer instinct. You, good Golly Miss Molly, murdered Ms Pretty Hydari in the deep dark woods. Honestly, you should have controlled your drastic yo-yo moods, no?
Wish I could have sprinted to the screen (TV or laptop currently) and insisted I lie low, but being high on vodka binges, you just went psycho-delic. Sorrily a meet with the Alcoholics Anonymous where everyone spoke Hindi - come to think of it, everyone does in London it would seem. Cringe.
Moreover, a beturbaned cop (Kirti Kulhari) from the Scotland Yard is hot on your trail. Thus quick quick, bump your head like so many amnesiacs do to retrieve flashes from the past. Good girl, Pari, you did just that, and the deep-steep woodswalla murder sorted itself out, with a surprise but whacko ending. Congrats and all that. Still am frantic, what if such a nasty antic ever happens again? Pain. Come home soon Pars, prefer to see you in the shuddh desi stuff, especially Ladies Vs Ricky Bahl, Ishaqzaade and in retrospect the presciently-titled Shuddh Desi Romance. Do consider.
Sorrily, have to inform you that Aditya Rao Hydari as the murder victim, was rather impressive, gentle and restrained. Have never seen you go so over the Himalayan top before. Oh, mentally-distubred characters don't have to go stark raving berserk, you know.
Must admit that cinematography by Trubhuvan Babu Sadineni was as cool as Britain in early spring. The chippy-choppy editing, though, left me with an overnight nightmare on what resembled Elm Street. As for the direction and screenplay, the more said the worse.
Er, ergo I've just seen you in your career-worst. Yet, believe me, here's wishing you all the best for the future. Me, your premiere conversation type acquaintance, needs the wishes way more that you do, Pars actually.
Don't ever wish to email-you such an Uncle-type missive again, even if this Uncle means well. Toodles, for now, Pari.
Tumhara shubh chintak K.M.
HELLO MINI 2 (MX PLAYER)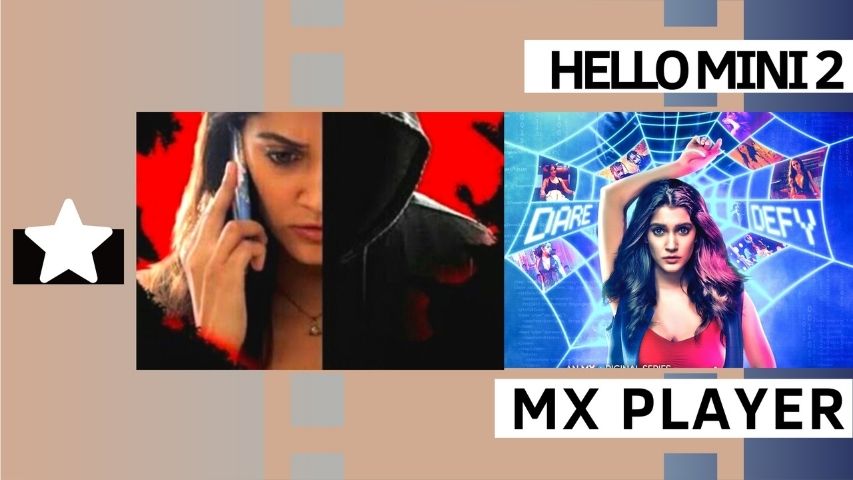 Miss Mini aka Rivanah Bannerjee (Anuja Joshi), the Kolkata denizen who shifted to Mumbai, only to get stalked, menaced and mega-tormented, is back. That may be upbeat news for those who get their socks off by watching a young woman subjected to the kind of sadism, which coerces to close your eyes and pray that the Rivanahji tries out a session of yoga or meditation. Chill, lady, chill.
Even her mum back in the City of so-called Joy hardly lends an ear or two to her perils on Facetime. Instead she shows off her new super-gaudy sari purchased after scouring dozens of textoriums. Strange mom, she. And so is some smirking Johnny who shows up in a basement garage to perform magic tricks. Eeeeks.
Anyway during the opening edition of this Season 2 – designed ostensibly for millennials – there's so much smooch ado about nothing. A woman steps into a shower, now don't glower, and a gent pops in for a lip talk but retreats before anyone can say, "Liplock kiya jaaye." If this stalker series directed by Faruk Kabir isn't titillation, what is?
Too much tequila is being consumed, too, is some scenes. Feeling ever so stressed by Rivanah's plight, I took flight. Good bye Mini, can't possibly quiver like jelly, it's tough on the belly.
Have fun, all you guys who survive this ten-episoder. I've had my fill this week of terrible traumatics.
TRAILER of GANGUBAI KATHIAWADI (YouTube)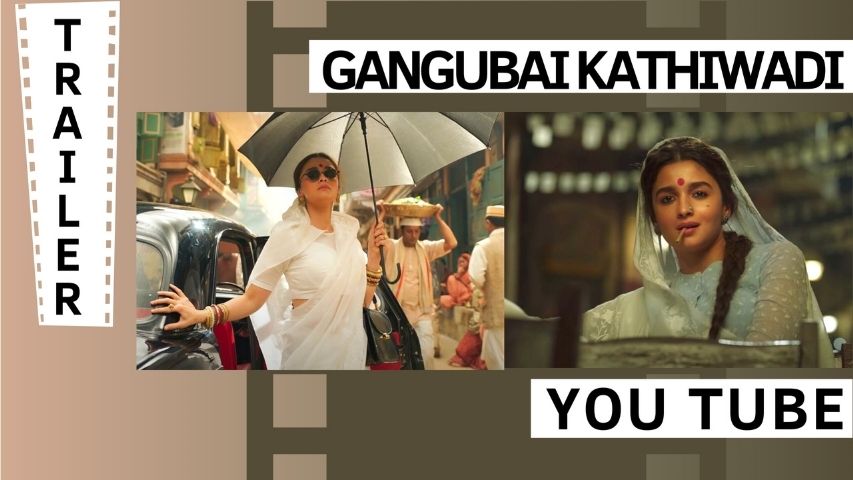 Not fair to express one's instantaneous despair over a quickie trailer, I say. Yet can't help feeling Sanjay Leela Bhansali's probe into the underworld zone – the Mumbai's red-light precinct Kamathipura specifically - ruled by the eponymous Gangubai, suggests that the otherwise immensely gifted Alia Bhatt has been hopelessly miscast as the tough-as-a-thousand nails real-life Boss Lady.
Like it or not, she doesn't look the part at all while lighting up the mandatory bidi and raining cuss words. About the rest of her acting chops, it would be best to keep mum. Who knows? Ms. Bhatt could spring a surprise, win awards galore and have the last guffaw.
I do hope, on sampling the final product, I change from a naysayer to a yaysayer. Till then, here's keeping my fingers, toes and eyes crossed.