SAHOBASHE
by Shantanu Ray Chaudhuri
April 29 2021, 12:00 am
Estimated Reading Time: 11 mins, 44 secs
Debutant filmmaker Anjan Kanjilal and stars Anubhav Kanjilal and Ishaa Saha speak to Shantanu Ray Chaudhuri about their forthcoming film.
Now, here's a love story with a difference - two characters start living together not because they are in love but because it makes for certain very practical conveniences. And though there's something approaching love as they fight and make up, deal with the everydayness of life, there is never a moment where they say the 'L' word out loud. Anjan Kanjilal, founder/director of Green Room Theatre, quite a veteran in Bengali theatre with over 90 shows to his credit, creates a largely engaging outing that provides a few insights into a generation that has every tool of communication at hand, yet finds it impossible to do so. And in the end leaves the question of love tantalizingly open-ended - are Neel (Anubhav Kanjilal) and Tushi (Ishaa Saha) in love, have they ever been in love, what is it that binds them together and do they have a future together at all?
A lively ensemble (Rahul Banerjee in particular, with Anubhav making the most of a thankless character) and some sparkling repartee help overcome the speed-breakers the script creates for itself in the form of a few needless digressions and characters. And if the climax and the resolution never quite measure up to the film's premise, Ishaa Saha's splendid turn - adroitly conveying resilience and vulnerability in equal measure, she creates the kind of woman you want to reach out to comfort and yet think twice before you do so because she seems so capable of handling herself - makes Sahobashe well worth your time. Then there's Soumya Rit's mellifluous music, which weaves a world of its own, 'Ek baar bole dekh' a particular standout.
Over then to my conversations with the director and two lead actors of the film.
Anjan Kanjilal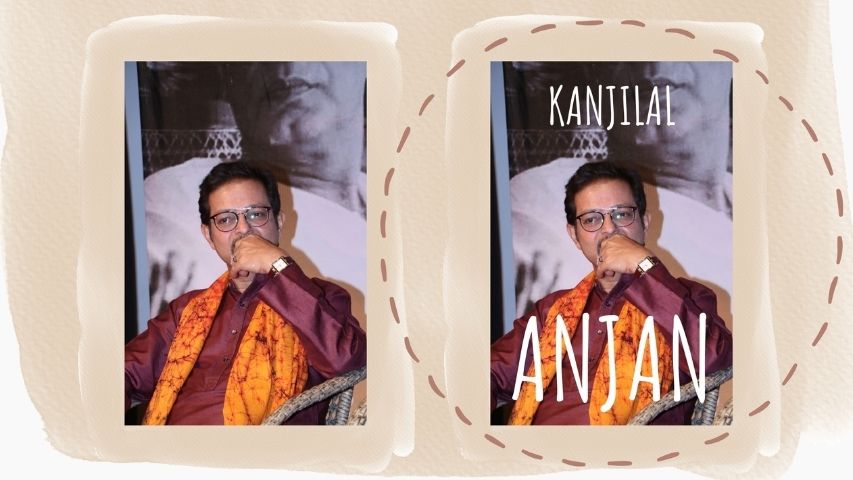 What was your vision behind Sahobashe?
It's a story that belongs to this generation. I wanted to explore a new and honest approach to love and relationships. When we talk about societal problems, we know that their roots often lie in normal household and family issues with values and moral codes that have been passed down through generations. Sahobashe is a reflection of the current commitment-phobic generation. I wanted to talk about this within the parameters of a love story that was different from the run-of-the-mill romantic film.
Please take us through your conception of the four principal characters.
They reflect the same commitment phobia but in four different ways. The main protagonist Neel comes from a suburban and unsettled household where he had a difficult childhood because of a troubled relationship between his parents. He has seen the neglect his mother suffered at the hands of his father and is subconsciously looking for a girl who resembles his mother in her values and morals. Tushi is a village girl who comes to the city to make a living in a creative line against her parents' will. She has outgrown the village girl but only physically. Her approach to life remains the same and her character has a hint of that village girl throughout. Piku-da, beautifully played by Rahul, is an unmarried guy in his mid-thirties who also comes from a suburban family. He is a dreamer. Poetic. But like many creative people, emotionally scattered. Right through he is wary of expressing his emotions and hides his true self behind a comic façade. Puja (Saayoni) has had a traumatic childhood because of her parents' divorce, and channels her frustration into her career, making her desperate enough to reach the top by all means even if it leaves her emotionally hollow.
The film has a young voice - what kind of preparations did it take to script it?
The story was actually written nine years ago by Sumana Kanjilal for a stage play which I directed. At every show, the audience reaction to the story was overwhelming. The play was performed in almost every corner of India and got the same reaction every time. That inspired me to transform it into a film.
Do you think the characters of the housemaid and watchman were necessary?
Usually the secrets of a family living in a society is spread through the housemaids who work for them. Here, Kalaboti, the housemaid (Debleena Dutt Mukherjee), is a young maid who has her own dreams to be rich; to educate her daughter. She has a crush on Neel because her husband looks a lot older than her but at the same time, she loves her family a bit too much. In every society, the watchman plays a significant role. The relationship between the housemaid and her husband, the watchman, is a unique one.
Please talk us through the film's music; the songs are a treat.
Thank you very much! Actually when I was writing these lines, they were never meant to be transformed into songs. Back then these words were written as poetry. These poems were then put to music by Soumya Rit, the composer. 'Ek baar bole dekh' is Soumya's own song. I have just added the antara. Like the film, the music is young and fresh and speaks about the aspects of love without spelling them out.
Anubhav Kanjilal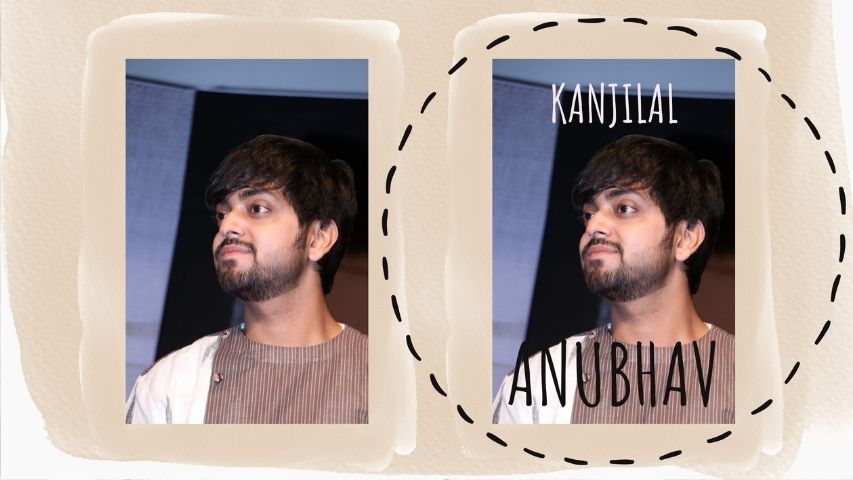 Please give us your take on your character, what drives him - his motivations?
First of all I want to point out that Neel is a character I haven't played before. He is a simple guy from a small town still getting used to the complications of a big city. He has always been a good student (primarily because of his father who put a lot of pressure on him while growing up). Because he grew up without his mother being around, he has always been very insecure about his partner or love in general. It's not that he doesn't want to take responsibilities, he does. He's just too scared. Events pan out too fast for him and when he is faced with a life-altering situation with Tushi, he does not know how to cope with it maturely. He is scared and vulnerable. He is not as savvy as Piku-da appears to be and has this constant insecurity about everything. He is a weak, good boy, flawed, which is extremely difficult to portray on screen.
What kind of preparations did it entail? It's a very 'now generation' character. Did that help or did it make it more challenging?
It is definitely more challenging as this space of cinema is challenging itself. This format falls in this tough spot between what we call independent festival films and magnum opus commercials. It has every commercial element but still stays very grounded and real. And that I think was the challenge for me. I wasn't used to this format and it's very difficult to do romcoms anyway. So my preparation was solely based on the people I've seen around me with a character graph similar to Neel - this guy has a completely different personality to the kind of person I am. I hope we have been able to reach somewhere close to the true representation of our generation.
Your thoughts on the fact that this is a love story and a live-in relationship where no one actually uses the word love?
Well, that was the idea. If you ask me honestly, I'm still very confused about the meaning of love and so is my character Neel. Love is a big word and even today when I see the film, I'm not sure whether Neel and Tushi are in love. I just know that whatever they have is beautiful. There's something between them that makes them stay with each other despite their differences. Some unseen force keeps them together. There is a sense of possessiveness between them, there is jealousy, there is companionship but love? I am not sure. Also, this movie's name is Sahobashe, so we wanted to convey the feelings of companionship, togetherness, more than love. If it was about love, it would've been called Prem Tame.
Any particular sequence that you would like to talk about because it was difficult to enact, execute. I would say the sequence in the Hyderabad hotel came across very well done.
Yes, my favourite scenes were definitely with Saayoni in Hyderabad as that is where we see a completely different side of Neel. That scene is complicated for multiple reasons. Throughout the film Neel has been very submissive. Here he is drinking with his attractive office colleague in a hotel room and that makes him feel cool. The sequence starts with him fighting with Tushi on a phone call, still trying to make her calm down and explain that he doesn't feel ready. As she hangs up, somewhere deep inside he wants to feel 'cool', he wants to be like Piku-da, and the alcohol is definitely helping. As the scene progresses, he starts opening up as Puja makes him feel important, empowered. He is tired of feeling weak, so he opens up, shows his charming side, starts getting emotional. But then, like the guy he is, messes it up - this time so does Pooja who too has a lot of unresolved emotional issues behind her tough, matter-of-fact exterior. I think this scene is where we actually understand Neel. He is flawed but real. We've all had that moment in our lives where we have fucked up. The scene succeeds in that people who have watched the film never had any issue with Neel cheating, it never seems wrong, though technically he does cheat. This is what makes him real.
Ishaa Saha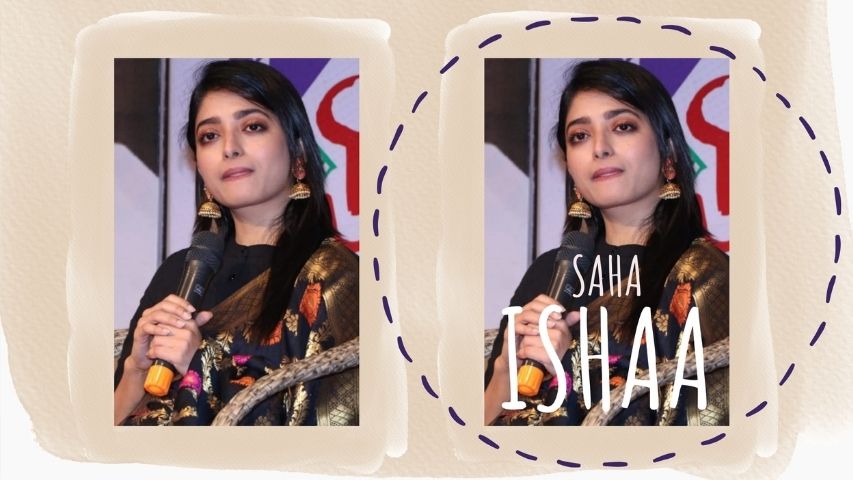 You are by far the spine of the film, its strongest suit. Can you take us through your understanding of the character?
When Anjan-da first got in touch with me, I said no to the film. For one, I was rather busy at the time. And I had some issues with a few aspects. But he waited for me to wrap up my commitments and addressed all my doubts. He read the script out to me again after a couple of months. That's when I was convinced. The character is strong - she has a certain mettle to her. I have been in a few films before this. And you know how some characters start out sort of submissive and then find a stronger self. Tushi is different in that way - she is strong from the outset. She speaks her mind. She is not a doormat. I liked that about the character. At the same time there was a certain vulnerability to her. Even the character's look was quite different.
What kind of preparations did you make to add heft to the character -how much did you relate to it?
I think it was the script that helped me prepare. It outlined the character graph very well. For me, the script is the Bible and as an actor I depend entirely on the vision the script has. And of course I went back to Anjan-da time and again. He has lived with this story and the character for a considerable period of time during its stint as a stage play. He had a better understanding of the character and that is what I tried to imbibe. I had a lot of questions about the character even on the sets, which I would put to Anjan-da. That is how I tried to arrive at its core. Tushi is nothing like me but after a point she became part of me, or should I say, I became a part of her. I could relate to her. So along with the script and the director's inputs, a lot of it was instinctive, flowing out of the script's requirement.
I loved the way you abuse and kick and fist Neel at times in disagreement. It's so spontaneous. How difficult was it to bring that to the screen? What were the most difficult parts to enact?
(laughs) … The poor fellow (Anubhav) had to take a lot of that. The actual shoot required a lot of energy. I am much quieter by nature. The moment the camera switched on I would have to find a new drive to bring Tushi to life. That was tough. One was aware that Neel and Tushi - and their interactions - were at the core of the narrative. It helped that Anubhav and I have known each other for a while. We have a common circle of friends. And this tendency Tushi has to get all het-up, antsy - somehow it reminded me of my childhood days. Even now, in friendships where I am very comfortable, where I can let my hair down, I do behave like this; it came naturally. It also helped that Anjan-da left the character to me. Based on his inputs, I was free to interpret it in my way.
What would you say is the film's and your character's USP, its vision and what it manages to say?
There's a certain freshness to the basic story. At the heart, it is a love story, but told in a new manner. Anjan-da's treatment is what makes it work. The songs have been woven in very well. They reminded me of the albums we had back in the 1990s, you know, non-film albums like Rupankar-da's. It's a young film, youthfully told. As far as Tushi's character is concerned, there's a certain simplicity, yet she is adamant and gets her way. The spontaneity is infectious. That's what makes it special.