The Sound of Dubbing
by Dhruv Somani
April 18 2021, 12:00 am
Estimated Reading Time: 6 mins, 57 secs
Film historian Dhruv Somani discusses how and why top Bollywood actors down the years, have been ghost-voiced by dubbing artistes.
Once an unknown factor, dubbing gradually became an integral component of filmmaking. A process of post-production, it facilitates the use of additional and supplementary recordings to create the final soundtrack. Although on-the-sync 'live recordings' are also attempted, largely dubbing remains in favor.
There is a sound engineer on the sets or locations, who generally works with a cordless microphone attached to the actors' costumes. Oftentimes an assistant holds a boom pole attached with a microphone. After the completion of the shoot, the dubbing commences, which is a Herculean task for actors. It is almost like re-enacting their roles all over again in a soundproof dubbing studio designed for perfect acoustics. The actors try to match the recorded dialogue with the body and lip movements projected piecemeal on screen, after a few rehearsals.
Dubbing is usually done in parts called loops joined together for the final product. The actors have to maintain control of volume and speed in their dialogue delivery, frequently with an emotional depth. For the highly dramatic scenes, an actor may tend to speak faster or louder, which becomes difficult to match the sound and the visual, leaving the actor exhausted.
There have been many actors who have struggled with the complexities of language, and diction, and to match the tone of the voice expected from the character. In such cases, the director has no choice but to call in a professional dubbing artist. It's believed that till she mastered the art of dubbing with tremendous distinction herself, actress Chand Usmani dubbed Meena Kumari's voice in her initial films.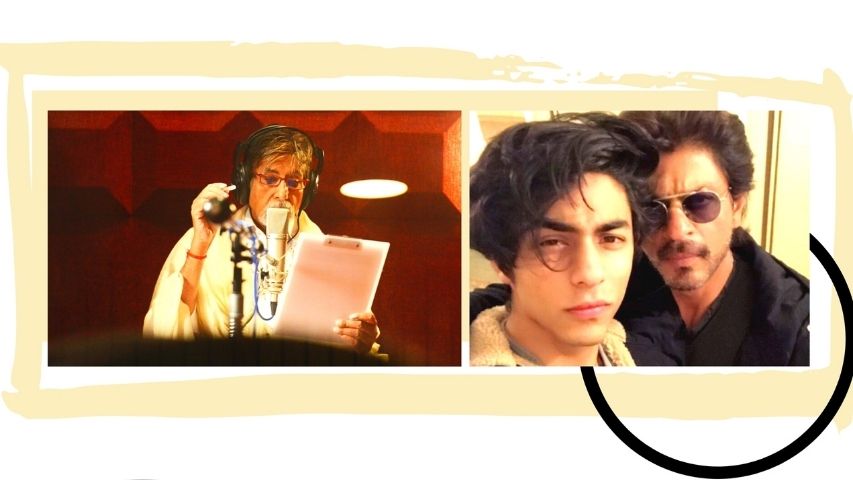 Sanjeev Kumar has been rated as the master of dubbing, since his dialogue delivery was emotionally strong and multi-nuanced. In fact, it's lore that he never took the throw of his dialogue seriously during the shootings but more than made up for it during dubbing sessions. After his premature death, his voice had to be dubbed in K. Asif's Love and God (1986) and some other incomplete films by Sudesh Bhosle.
Clearly, dubbing can become a major issue, since the producer has to recall his often busy and globetrotting stars to the dubbing studio. Nowadays, individual actors arrive for the sessions according to their availability and independently finish their job, which can also mean delays and extra expenses.
According to film lore, towards the end of his career Prithviraj Kapoor's voice, famed for being extra-strong, had to be dubbed as it had become coarse because of his long association with theatre. As a result his dialogue had to be rendered by a dubbing artiste. Jayant, who had been diagnosed with throat cancer, had got his dialogues dubbed by his son Amjad Khan. Uttam Kumar's voice had to be dubbed for some of his films like Plot No: 5 (1981) after his untimely demise. Several male and female actors of yesteryear had to be 'voiced' by other artists like Anwar Hussain and Leena Chandavarkar.
Amitabh Bachchan known to be a powerhouse because of his deep baritone has always been fastidious, insisting on dubbing only during the morning hours. Mumtaz, Neetu Singh, Shabana Azmi and Tabu have been rated the champions of dubbing since they complete their work effortlessly within a few hours. Aamir Khan, an often-stylized Shah Rukh Khan and Ajay Devgn are among the most expressive voices when it comes to dialogue modulation. And there's Hrithik Roshan, who takes the tenor of his voice seriously, insisting on throat exercises before a dub.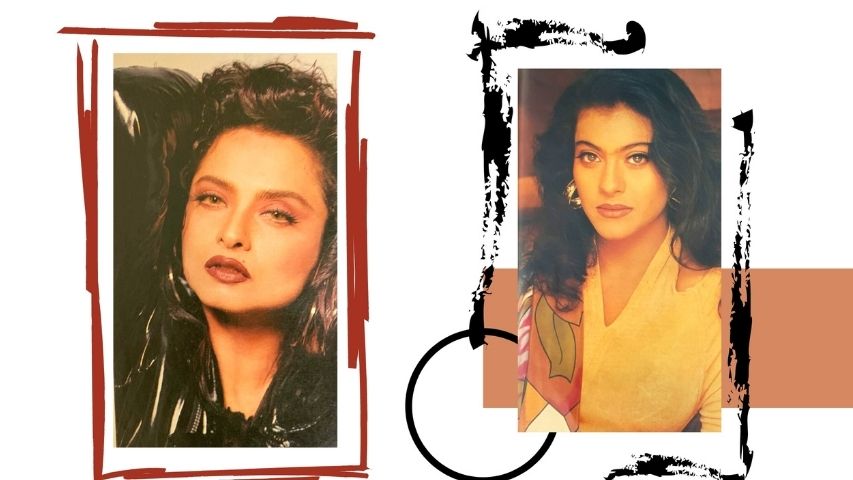 Since Zeenat Aman and Hema Malini had hiccups with their Hindi diction, they were so conscious during their dubbing sessions that they wouldn't permit any outsider in the dubbing studio. And, it's no secret that Rekha picked up the intricacies of dubbing from Amitabh Bachchan, which was first noticed by the audience and the critics in Muqaddar ka Sikandar (1978), Ghar (1978) and Khubsoorat (1980). Rekha evolved with every film thereafter and also gave finesse to her make-up and costumes. When Smita Patil passed away, Rekha dubbed for her Waaris (1988).
Although Rekha did not work with Amitabh Bachchan after Silsila (1981), she dubbed for the South Indian artiste Soundarya paired with him in Sooryavansham (1999). Rekha being Rekha quite blatantly imitated Amitabh Bachchan in her film Madam X (1994), sounding as if she was carrying a hangover of Don (1978). Unfortunately, her own voice had to be dubbed by Padma Khanna for the Ramsay Brothers' Ghungroo ki Awaaz (1981) opposite Vijay Anand, a project which she abandoned for reasons best known to her.
Mona Ghosh Shetty, a popular dubbing artist and daughter of former voice-over artiste Leela Roy Ghosh, was known to be a veteran in this dubbing department. Her mother had dubbed in various languages like Hindi, Bengali, Marathi, English and Urdu. The daughter in a career stretching over 15 years has dubbed for Jacqueline Fernandez, Katrina Kaif and also Deepika Padukone, for her debut-making film Om Shanti Om (2007), and also for Nargis Fakhri for Rockstar (2011).
Roshni, an actor based in Chennai, became the voice of Aishwarya Rai Bachchan for the southern versions of her Mani Ratnam films like Iruvar (1997), Guru (2007) and Raavanan (2010). Divya Dutta dubbed for Lisa Ray for Kasoor (2001), while director Vikram Bhatt dubbed Aftab Shivdasani's voice. In fact, Vikram Bhatt has often lent his voice to upcoming actors for his home-productions.
When actors in the past have been unable to grasp the correct Hindi diction, Pratap Sharma, Siddharth Kak, Indira Bansal, Shammi and Vijaya Chaudhary have been their ghost-voices. Naaz aka Baby Naaz was known to be the voice of Sridevi for Hindi films, since her debut film Solva Sawan (1979), till she began dubbing on her own. Jaya Prada too was another entrant from the South whose voice had to be dubbed in Sargam and Lok Parlok, both in 1979, and some of her later films until she got her act together.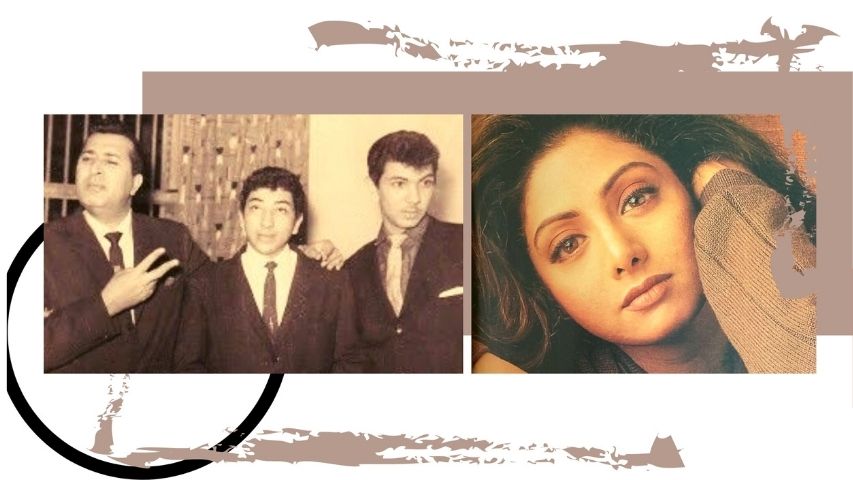 Top model Deepak Malhotra who made his debut in Yash Chopra's Lamhe (1991) lost out on a film career since his voice was so weak that the audience hooted. When he squeaked "Pallo", that proved to be an end to his acting ambitions. Shakti Singh, the TV actor and dubbing artist became the voice of Chiranjeevi for his Hindi debut film Aaj Ka Goondaraj (1992) opposite Meenakshi Seshadri. Sharad Kelkar, seen in Laxmi Bomb, became the voice of Prabhas in the blockbuster Baahubali (2015) and its sequel two years later.
Viraj Adhav, dubbing artiste became the voice of Ram Charan Tej for his debut Hindi film Zanjeer (2013) opposite Priyanka Chopra. Adhav was also the voice of John Abraham for his early films like Jism and Paap, both in 2003. Actor-producer Sumeet Saigal, who couldn't make it as a successful hero, is a professional dubbing artiste today. The Kolkata-based sister Raima and Riya Sen's dialogues have often been dubbed since they aren't fluent in Hindi.
Lately, in an interview, Sushmita Sen revealed a novel idea for dubbing. Since there was a lockdown, she did her dubbing for her super-hit series Aarya (2020) from the close doors of her house while sitting in a room without the fan and the air-conditioner or extraneous sounds and she rocked it.
A trend has emerged over the years - to dub and release Hollywood and animated films in Hindi. This has clicked big time. Indeed Kajol's voice was heard in The Incredibles 2 (2018) and Elastigirl (2020). Similarly, Shah Rukh Khan lent his voice in 2004 for the Hindi version of The Incredibles 1 for the character of Lajawaab, and was joined by his son Aryaan Khan for the character of Mr. Incredible's son Tej in the same film.
Akshay Kumar became the voice of the eponymous elephant Jumbo (2008) joined by his mother-in-law Dimple Kapadia for one of the characters in the same film. Saif Ali Khan and Kareena Kapoor dubbed for Roadside Romeo (2008), Priyanka Chopra for Planes (2012), and Sonakshi Sinha and the near-forgotten Imran Khan for the animated Rio 2 (2014).
Another trend, which has gained momentum, has been releasing South Indian films dubbed in Hindi. These films have a vast dedicated audience. And so the sound of dubbing beats on.