The South Wave
by Dhruv Somani
March 21 2021, 12:00 am
Estimated Reading Time: 8 mins, 9 secs
Film historian, Dhruv Somani, rewinds to the time when there was an influx of heroines from Southern cinema to Bollywood.
There was a time when Hindi cinema banked considerably on heroines from South India. Bollywood would remake, especially Tamil and Telugu blockbusters, in the quest of repeating their success. Scripts, ideas and the technical styles from the South became a major influence, especially from the late 1960s to the '90s.
Decades back, the phenomenal popularity of Vyjayanthimala and to a degree, B. Saroja Devi opened up the floodgates to Hindi cinema, followed by Padmini and Ragini (two of the Travancore Sisters). Undoubtedly, Vyjayanthimala was the No. 1 heroine in Bollywood. Next: Dream Girl Hema Malini and the all-time diva, Rekha, ruled the hearts of the pan-Indian audience for as many as five decades.
Jaya Prada and Sridevi entered the Bollywood scenario in the same year 1979, debuting in Sargam and Solva Sawan respectively. Sridevi remained at the top till almost 1997 when she took a sabbatical to opt for motherhood.
This week here's rewinding to other heroines of South Indian origin who may not have reached the top rung but did make an indelible impact.
Bhanupriya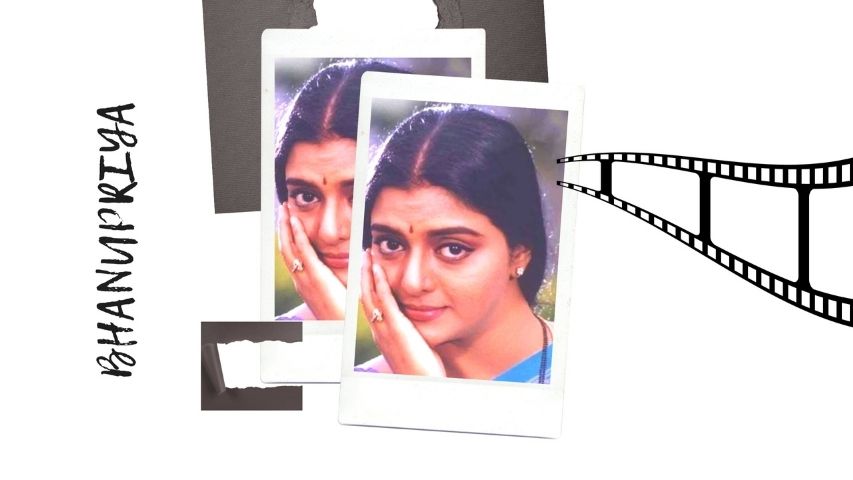 Mangabhanu popularly known as Bhanupriya was a well-known Kuchipudi dancer who had worked in the South films of all the languages. She was introduced in Bollywood with Dosti Dushmani (1986) opposite Jeetendra. She was then seen in a relatively briefer but significant role in Rakesh Roshan's directorial debut Khudgarz (1987) again opposite Jeetendra. Some of her other recallable films are Insaf Ki Pukar (1987), Tamacha and Mar Mitange (1988), Suryaa, Dav Pench, Kasam Vardi Ki and Garibon Ka Daata, all in 1989. After, Zahreelay (1990) and Bhabhi (1991), she quit Hindi cinema.
Raadhika
Predominantly seen in Tamil and Telugu films, she was the daughter of the popular Tamil actor M.R. Radha, commencing her career with the Tamil film Kizhakke Pogum Rail (1978). She was seen briefly, then, in Hamare Tumhare (1979) and became a scene-stealing heroine with the social drama Naseeb Apna Apna (1986), co-starring Rishi Kapoor and Farah. Her other Hindi films include Asli Naqli (1986), Kudrat Ka Kanoon (1987), Aaj Ka Arjun (1990) - in which she was cast as Amitabh Bachchan's sister, and Mera Pati Sirf Mera Hai (1990). She was also seen in small roles in Tum Karo Vaada (1993), Himmatwala (1998) and Lal Badshah (1999). She subsequently married the Chennai-based Sarath Kumar and has carved her own identity as an entrepreneur and film producer.
Revathi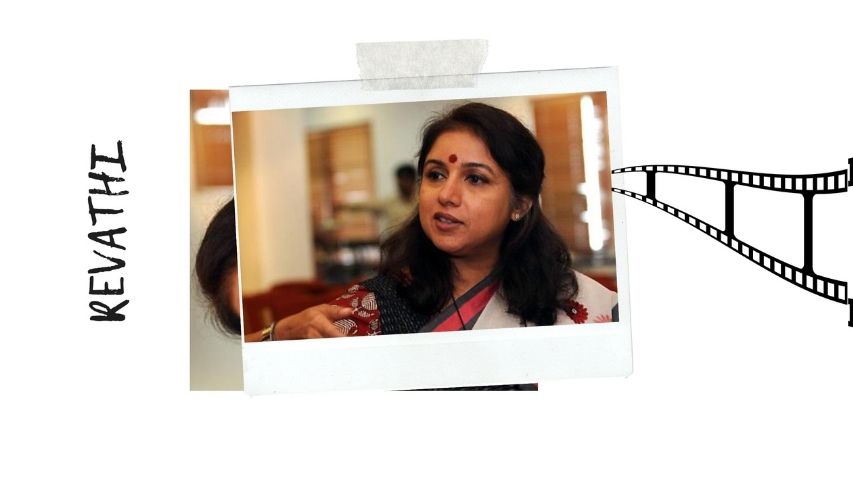 Asha Kelunni who adopted the screen name of Revathi is an accomplished artist and also a director in Tamil and Malayalam cinema, who entered the Bollywood domain with Love (1991) as Maggie Pinto opposite Salman Khan. The same year she was seen in the powerful role of a girl Mini being possessed by a spirit in Ram Gopal Varma's Raat. Her Hindi repertoire includes Muskurahat (1992), Aur Ek Prem Kahani (1996), Dhoop (2003), Darna Mana Hai (2003), Ab Tak Chhappan (2004), Nishabd (2007) and 2 States (2014). Inspired by Hollywood's Oscar-winning Philadelphia, she directed Mitr - My Friend (2002) with Shobhana, and Phir Milenge (2004) on the subject of AIDS, with Salman Khan, Shilpa Shetty and Abhishek Bachchan.
Gautami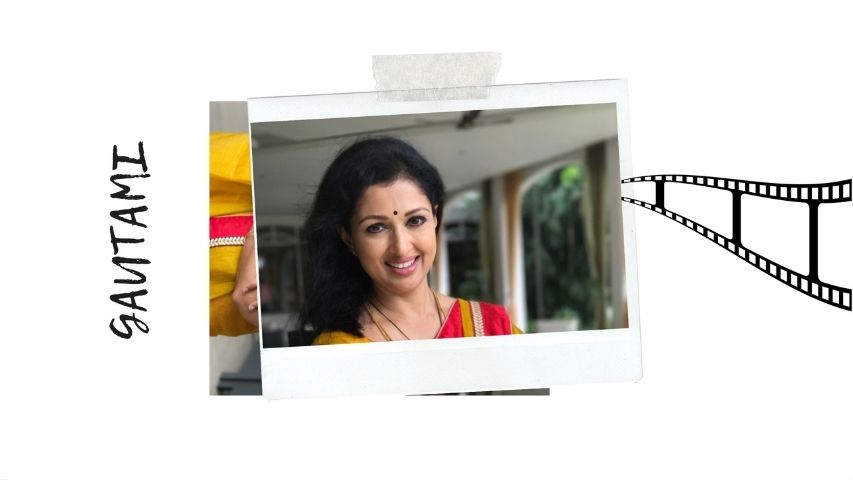 She hailed from Srikakulam in Andhra Pradesh and was introduced to Tamil cinema with the comedy Guru Sishyan in 1988 opposite superstars Rajinikanth and Prabhu. She made her Bollywood debut with Pyar Hua Chori Chori (1991) opposite Mithun Chakraborty followed by Aadmi (1993), Janta ki Adaalat (1994), Teesra Kaun (1994), Veer (1995) and God And Gun (1996). In the same year she was cast opposite Jackie Shroff in Subhash Ghai's ambitious Trimurti which tanked. Her last Hindi film was Dhaal in 1997 after which she resumed her acting in the South.
Shobhana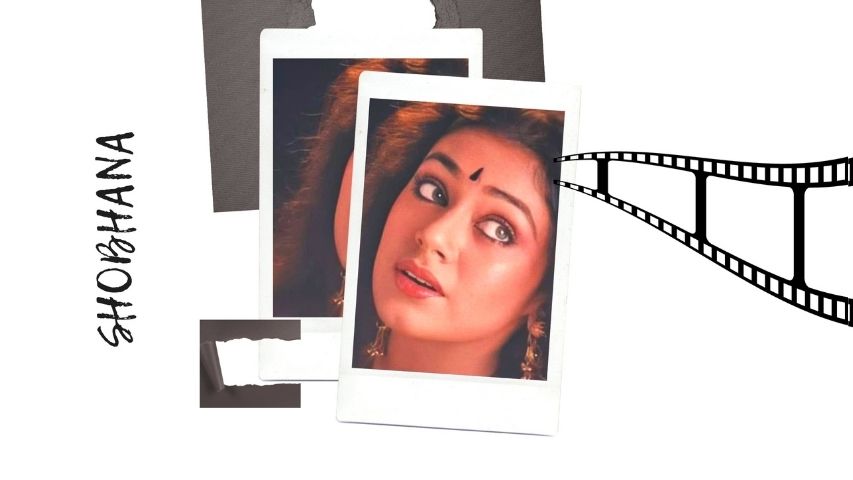 An accomplished Bharatanatyam dancer, she mainly acted in Malayalam cinema. Niece of the Travancore sisters Lalitha, Padmini and Ragini, Shobhana was seen as a child artiste in Amar Prem (1972). In 2002 she was seen in the critically acclaimed film Mitr - My Friend, directed by friend and co-star Revathi, and in 2008, the film Mere Baap Pahele Aap.
Ramya Krishnan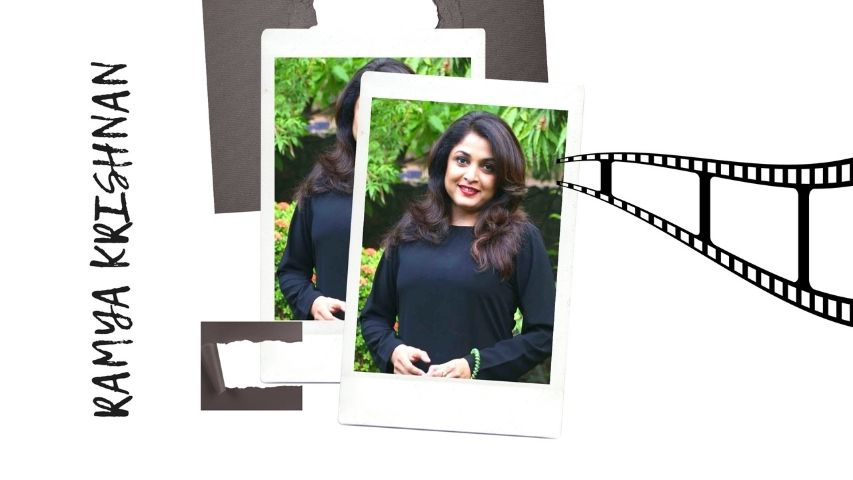 Born in Chennai, she has acted in more than 300 films in various languages. She started her career in 1984 with small roles which went unnoticed after which she attained fame with Sutradharulu (1989). Initially in Bollywood, she commanded attention as a dancer moving to the beats of Chahe Meri Jaan Tu Lele in Feroz Khan's Davayan (1988), after which she was launched again by Yash Chopra and Subhash Ghai (1993) in their extravaganzas Parampara opposite Vinod Khanna and Khal-Nayak opposite Sanjay Dutt - she enacted the part of his girlfriend Sofie. Her other noteworthy Hindi films are Criminal (1995), Chaahat (1996), Banarasi Babu, Loha and Shapath, all in 1997, Bade Miyan Chhote Miyan and Wajood in 1998. The special effects magnum-hit Baahubali (2015/2017) in which she portrayed Rajmata Shivagamini Devi has made her a household name. She also struck gold with the web series Queen in which she incarnated the role of the real-life, the late Chief Minister of Tamil Nadu, Jayalalitha.
Rambha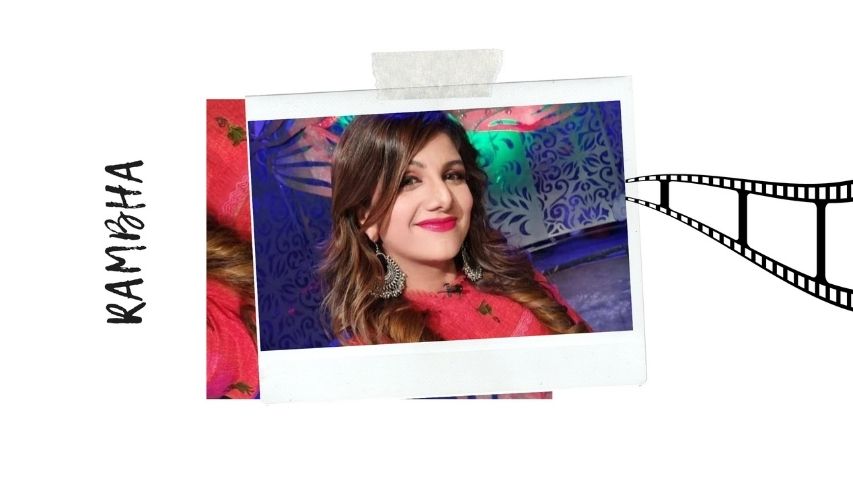 Vijayalakshmi Yeedi , known as Rambha was born in Vijayawada to a Telugu family. She gave up her education at the age of 15 to begin her acting career. Known to be a glamorous star that had an uncanny resemblance to late actress Divya Bharati, she featured in Bollywood potboilers like Jallaad and Jurmana (1996) both opposite Mithun Chakraborty. Her big tickets to fame came with two back-to-back films with Salman Khan - Judwaa (1997) and Bandhan (1998). Her other noteworthy films were Kyo Kii Main Jhuth Nahin Bolta (2001) and Jaani Dushman - Ek Anokhi Kahani (2002), after which she continued to do regional cinema but quit to settle down in matrimony in 2010.
Sumalatha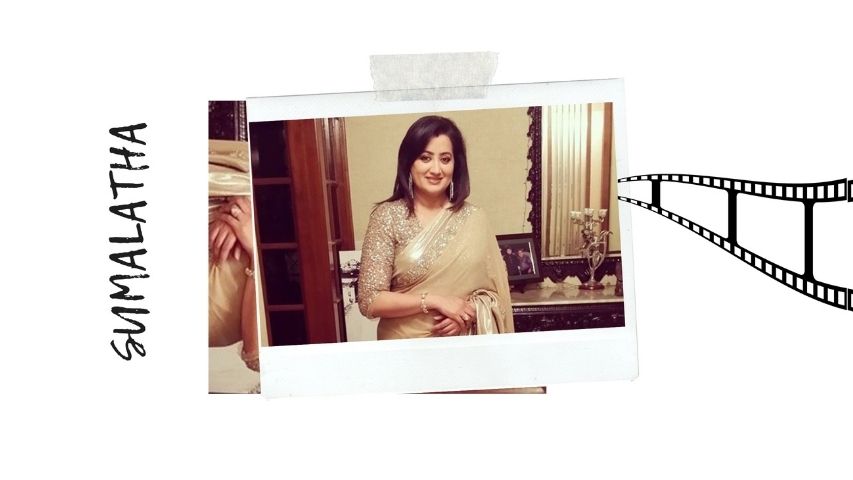 She acted in more than 200 films in all the southern languages. She made her Bollywood debut with the political drama New Delhi (1988) opposite Jeetendra, and subsequently appeared in Pratibandh (1990), Swarg Yahan Narak Yahan (1991), Aaj Ka Goonda Raj (1992), Pardesi (1993), Dushman Duniya Ka (1996), Mahaanta (1997) and J.P. Dutta's multi-starrer Kshatriya (1993).
Madhavi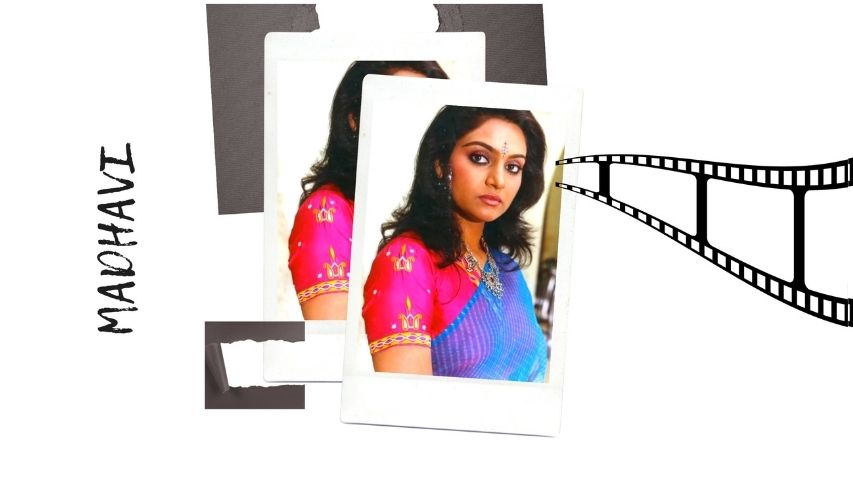 Kanaka Vijayalakshmi aka Madhavi was born in Hyderabad. In a career spanning two decades and 300 films, she had started acting in Telugu cinema as a teenager. She made her Bollywood debut with a brief role in the super-hit Ek Duuje Ke Liye (1981) for which she reprised her role from her Telugu film Maro Charitra (1978). Bollywood noticed her talent and she featured in biggies like Andha Kanoon (1983) opposite Amitabh Bachchan. Next there were Mujhe Shakti Do (1994), Geraftar (1995), Loha (1987) Manoj Kumar's Kalyug Aur Ramayan (1987), Satyamav Jayate (1987), Insaaf Kaun Karega (1987), Pyar Ka Mandir, Falak (1988) and Lashkar with Dev Anand in 1989. The year 1990 proved to be a busy one with Sheshnaag, Haar Jeet, Swarg, Agneepath, Agneekaal, and finally she was seen in Khudai (1994).
Amla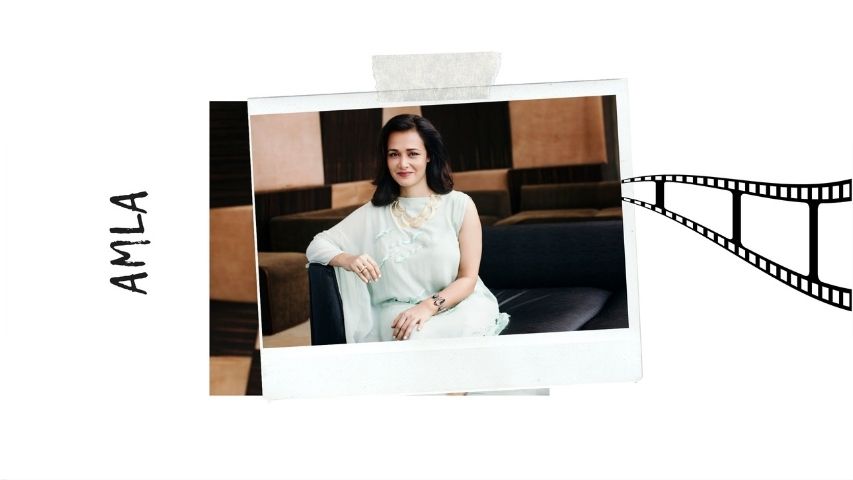 She was born in Calcutta and was trained in Bharatanatyam. She toted several hits in Tamil cinema ever since 1986. She was seen in Bollywood for the first time in, the silent film without any dialogue, Pushpak (1987), opposite Kamal Haasan. Her filmography includes Davayan (1988), Kab Tak Chup Rahungi (1988), Dost and Jurrat in 1989, Shiva (1990) - after which she quit and married actor and co-star Akkineni Nagarjuna in 1992. She was seen fleetingly in Hamari Aadhuri Kahani (2015) and Karwaan (2018).
Vijayashanti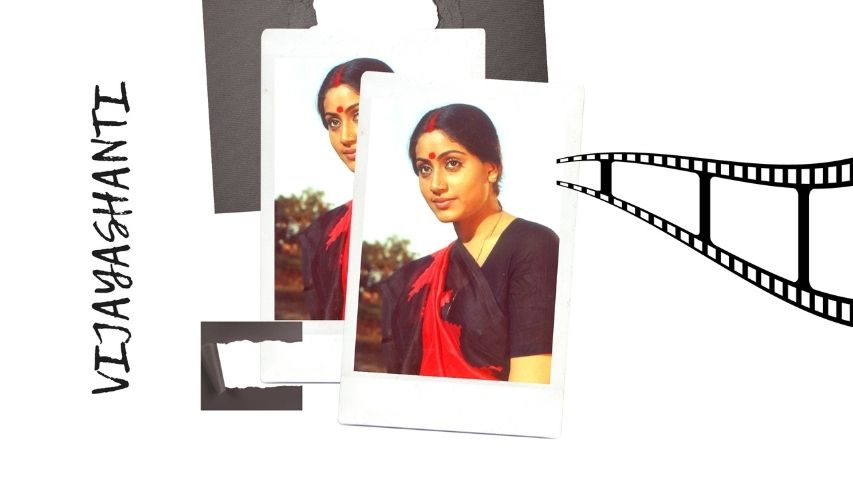 Born in Andhra Pradesh, she's the niece of Vijayalalitha and began her career at a young age in Tamil cinema and then all the languages of the South. She stepped into Hindi films and debuted with Eeshwar (1989) co-starring Anil Kapoor and Padmini Kolhapure. She went on to become such a rage in the South that she was often called Lady Amitabh Bachchan of the South. She was also seen in Muqaddar Ka Baadshah (1989), Apradhi (1991), Tejasvini (1994) and Gundagardi (1997). She was to feature with Amitabh Bachchan in Zamanaat, which remains unreleased.
Heera Rajagopal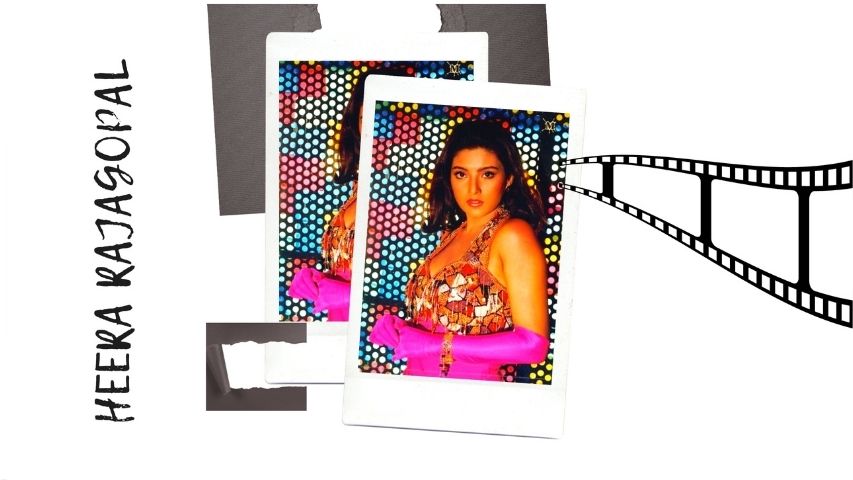 From Chennai, she attained fame in Tamil and Malayalam films. She debuted in Amanaat (1994) opposite Sanjay Dutt. During the same year she was also seen in The Gentleman with Chiranjeevi and Juhi Chawla. Among her films were Mr. Bechara (1996) and the rare one, Aur Ek Prem Kahani. In the same year she was also noticed in the song pictured on her - Naina Bole Naina, sung by Asha Bhosle after which she disappeared from the scene.
Shantipriya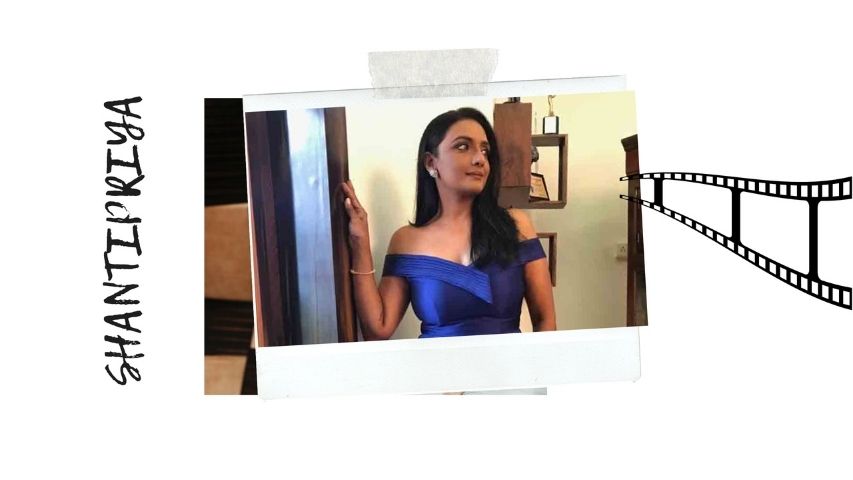 Shantiamma, popularly known as Shantipriya, followed the footsteps of her sister Bhanupriya in Tamil and Telegu cinema. She debuted in Raj N. Sippy's Saugandh (1991) opposite Akshay Kumar. She also featured in Mere Sajna Saath Nibhana (1992), Phool Aur Angaar (1993), Veerta (1993), Meherban (1993) and Ikke Pe Ikka (1994). She quit her career and married the grandson of V.Shantaram - actor Siddharth Ray (seen in Baazigar and Vansh) but he passed away with a massive heart attack in 2004, at the age of 40.
Jyothika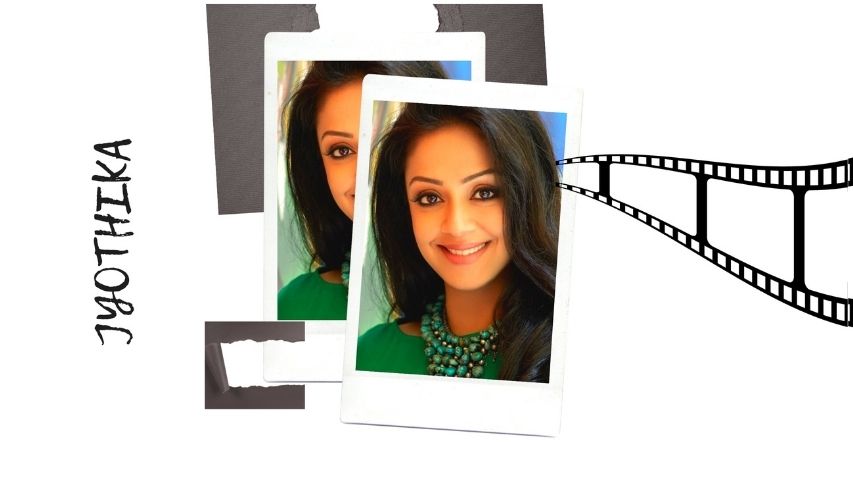 Jyothika Sadanah was from Bombay who entered the South Indian cinema since her half-sister Nagma had become a sensation there. Nagma petit and gorgeous was the No. 1 heroine till she moved back to Mumbai making way for her sister. In a short span of time Jyothika took over the status of No. 1 heroine in the South. She was cast in Priyadarshan's Doli Saja Ke Rakhna opposite Akshaye Khanna in Bollywood. The film tanked, explaining why she returned to her flourishing career in to the South.
Khushboo who was popular as a child actor began her career as an adult with films like Meri Jung (1985), Janoo (1985) and Tan Badan (1986) after which she moved down south and never looked back as had a flourishing career there. There were other heroines from the South who became one-film wonders in Bollywood like Aishwarya Bhaskar, the daughter of the 'Lovely' Lakshmi (Julie fame). Aishwarya debuted opposite Jackie Shroff in Gardish (1993) after which she disappeared from the bay. Another popular heroine Radha - original name Udaya Chandrika - was seen in Kaamyaab (1984) opposite Jeetendra, which bombed, after which she quit B-town.