Monojit Lahiri is a Kolkata-based communication practitioner specialising in Cinema, Advertising & Popular culture. He has journeyed this space for over 4 decades.He consciously invests his material with doses of entertainment, engagement and relevance, and has zero interest in changing the world!
Related Articles
Never in the annals of Indian film history has any single filmmaker, before or since, received such glowing tributes from the world's leading luminaries regarding his...
Read More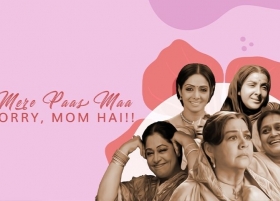 Has 'Hey Mom' replaced 'Mataji' in B-town? On Mother's Day, Monojit Lahiri discusses t...
Read More
Monojit Lahiri investigates 'the kiss' in Bollywood cinema and the reasons why it has barely transcended the cooch...
Read More
Will the recent whammos unleashed from these female big-hitters trigger more of the same? Monojit Lahiri attempts a checkout.&...
Read More
Matchless! Timeless! Deathless! On her 91st Birthday, Monojit Lahiri pays homage to Bengal's gone but never forgotten, l...
Read More
Not Will Smith and Chris Rock, but Oscars and our film industry, over years! Can the thappads ever turn to chum...
Read More
A Timeless Movie Queen, Ageless Screen Legend, Matchless Star, writes Monojit Lahiri, on Elizabeth Taylor's 88th Birth A...
Read More
\Whatever happened to the pavitra bandhan that symbolised this revered bonding? Why does the M word evoke such deep suspicion, apprehension and...
Read More
Monojit Lahiri reviews Shobha De's Lockdown Liaisons and gives it a thumbs up!
Firs...
Read More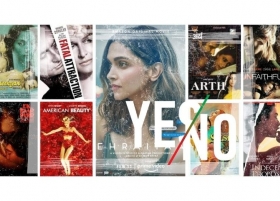 Monojit Lahiri investigates how deep is deep in extra-marital journeys, in reel and real life.
Read More