Monojit Lahiri is a Kolkata-based communication practitioner specialising in Cinema, Advertising & Popular culture. He has journeyed this space for over 4 decades.He consciously invests his material with doses of entertainment, engagement and relevance, and has zero interest in changing the world!
Related Articles
Dilip-Dev-Raj or Aamir-Salman-Shah Rukh? Monojit Lahiri invites readers to go for it while he attempts to objectively analyze ...
Read More
Replacing his film journo's cap for the Ad-man's hat, Monojit Lahiri explores the hidden virtues of love as a bran...
Read More
On Teacher's Day, Monojit Lahiri pays homage to some inspirational mentors - the game changers and life transformers who...
Read More
Monojit Lahiri examines the background behind this loaded, apocryphal statement, alluding to the great Hollywood legend, Marlo...
Read More
Monojit Lahiri attempts to explain how the screen and stage reside in two entirely different orbits with the only commonality ...
Read More
Who is doing for whom? Monojit Lahiri does an interview-based close-up of this contentious issue.
Read More
Monojit Lahiri reviews A Holy Conspiracy, a Saibal Mitra Film. A must-see film for all lovers of quality cinema, he writes. Read More
Monojit Lahiri unfolds a poignant real life story of how a student of his overcame society's regressive gaze upon her be...
Read More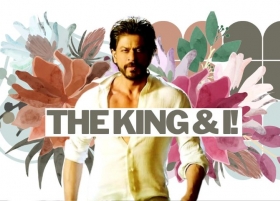 Inspired by the buzz of his film Pathan, which is crazily gripping media, Monojit Lahiri goes back to 1989, New Delhi whe...
Read More
Monojit Lahiri's take on Dadamoni: The life and times of Ashok Kumar by Nabendu Ghosh.
Read More