Shantanu Ray Chaudhuri is a film buff and an editor. Books commissioned and edited by him have won the National Award for Best Book on Cinema twice and the inaugural MAMI (Mumbai Academy of Moving Images) Award for Best Writing on Cinema. In 2017, he was named Editor of the Year by the apex publishing body, Publishing Next. He has written for the online magazine Film Companion. He is a consultant, writer and editor for the newly launched film website Cinemaazi.com. He is the author of two books: Whims – A Book of Poems (published by Writers Workshop) and Icons from Bollywood (published by Penguin/Puffin).
Related Articles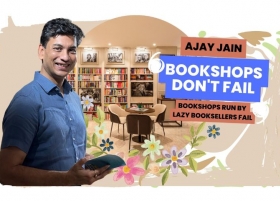 With its four-storey outlet in GK-2, Ajay Jain has made Kunzum the new happening place for booklovers in Delhi-NCR. In a conversation with Read More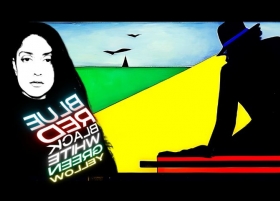 In a social media world teeming with every banality that goes for poetry, Prerna Gill's is a refreshing voice that does not pander to eas...
Read More
The versatile author and screenwriter Gajra Kottary spoke to Shantanu Ray Chaudhuri on the demands of an audi...
Read More
In this interview with the authors of the book 'Blaze', Nidhi and Sushil Poddar, Shantanu Ray Chaudhuri asks ...
Read More
The history of these prestigious awards is a sorry saga of favouritism and cronyism that has deprived deserving candidates time and again. Read More
Joydeep Mukherjee's intensely political directorial debut is a haunting look at life in a metropolis. Shantanu Ray Chaudhuri...
Read More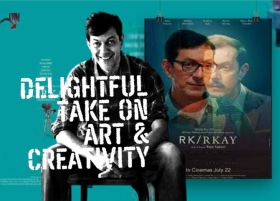 In an age of brainless big-budget banalities, Rajat Kapoor's new film is a deliciously unpredictable and thought-provoking exploration of...
Read More
Three releases in a month, a fourth lined up. Is Srijit Mukherji spreading himself too thin? Shantanu Ray Chaudhuri ...
Read More
BOOK REVIEW: Actor Deepti Naval's journey into her childhood is one from the heart, funny and moving in the same breath. Shantanu...
Read More