Shantanu Ray Chaudhuri is a film buff and an editor. Books commissioned and edited by him have won the National Award for Best Book on Cinema twice and the inaugural MAMI (Mumbai Academy of Moving Images) Award for Best Writing on Cinema. In 2017, he was named Editor of the Year by the apex publishing body, Publishing Next. He has written for the online magazine Film Companion. He is a consultant, writer and editor for the newly launched film website Cinemaazi.com. He is the author of two books: Whims – A Book of Poems (published by Writers Workshop) and Icons from Bollywood (published by Penguin/Puffin).
Related Articles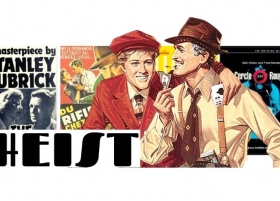 For a generation weaned on the high-tech-and-gizmo-aided heist of Steven Soderbergh's Ocean Eleven or Dom Cobb's equally SFX-aided ...
Read More
MURDER IN THE HILLS
Shantanu Ray Chaudhuri's review of the the sin...
Read More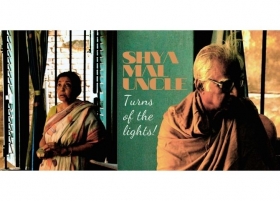 In the first of a new series on standout Bengali films post 2000, Shantanu Ray Chaudhuri looks at Suman Ghosh's 2013 fil...
Read More
Shantanu Ray Chaudhuri reviews Mohanagar, the latest offering, from Bangladesh, on the streaming platform Hoichoi
After the critical success of Seasons Greetings, Ram Kamal Mukherjee is back with a loving ode to that hoary Kolkata institution - the hand-pul...
Read More
Ever since Satyajit Ray passed away, his works have made it to the screen in sterile, ineffectual adaptations. Netflix's Ray corrects tha...
Read More
While Paap passes muster, Mouchak scrapes the bottom of the barrel. Shantanu Ray Chaudhuri writes.
Anupam Roy's new single, featuring young Bengali rapper Cizzy, weaves in the COVID experience with some telling political commentary. The...
Read More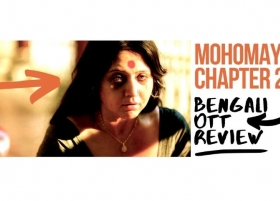 Shantanu Ray Chaudhuri: Chapter 1 of Mohomaya, a first-of-its-kind psychological/horror experience for a Bengali OTT platform, was skating on thin ice from...
Read More
The films of Satyajit Ray have provided us with iconic moments that celebrate the many hues of life, all shot w...
Read More