She left when she was too young: Meena Kumari
by HUMRA QURAISHI
March 6 2021, 12:00 am
Estimated Reading Time: 4 mins, 50 secs
Humra Quraishi recalls her meeting with Rukhsar-e-Zehra, stepdaughter of the legendary actor Meena Kumari.
Sadness becomes a companion when my thoughts meander to Meena Kumari. Come the month of March, I drift towards her every year – she passed away on the 31st March 1972. Born on 1st August 1933, she left the world when she was still young and what has remained ever since, is a heap of un-answered questions about the melancholy that had surrounded her while she lived.
Several of the questions in my mind found answers when I interviewed her stepdaughter, Kamal Amrohi's daughter Rukhsar-e-Zehra. When I'd asked her about the family's initial reaction, after they heard that Kamal sahib was re-marrying and to the star Meena Kumari, she'd said, "No doubt my father was a romantic person. Much before his crush on Meena Kumari, he was involved with Madhubala. They were about to get married but one sentence from her – 'Kamal sahib, leave your wife and kids and I will give them four lakh rupees' – finished it all! My father, whom I called baba jaani, told Madhubala he does not buy or sell relationships and severed all ties with her. Later, during the shooting of Mahal, my mother fell ill. Her already-strained nerves could take it no longer - and I recall how baba jaani told us to go to our hometown Amroha for a change. It was while we were in Amroha that publications/magazines carried details of his wedding to Meena Kumari. I also recall how the children of the locality used to whisper and ask if I was the daughter of Meena Kumari and Kamal Amrohi! But it never upset me because of the way that my mother explained it to me - it didn't make it appear like he'd done anything wrong. My mother adored him and would say with immense pride, 'Main Kamal sahib ki begum hoon.' Of course, people wondered how she could tolerate a 'co-wife', but all those talks didn't really bother her and that's why we children didn't carry bitterness towards him; nor were we affected by the second marriage. My mother had realised that her marriage was an ill-matched or mismatched one and it took place only because the elders wanted the two cousins to marry. She had very calmly explained to us about baba jaani's re-marriage. She said, 'Don't worry. Now you will have another ammi, chhoti ammi, to look after you.' With such an introduction, how could I be angry with either my father or Meena kumari?"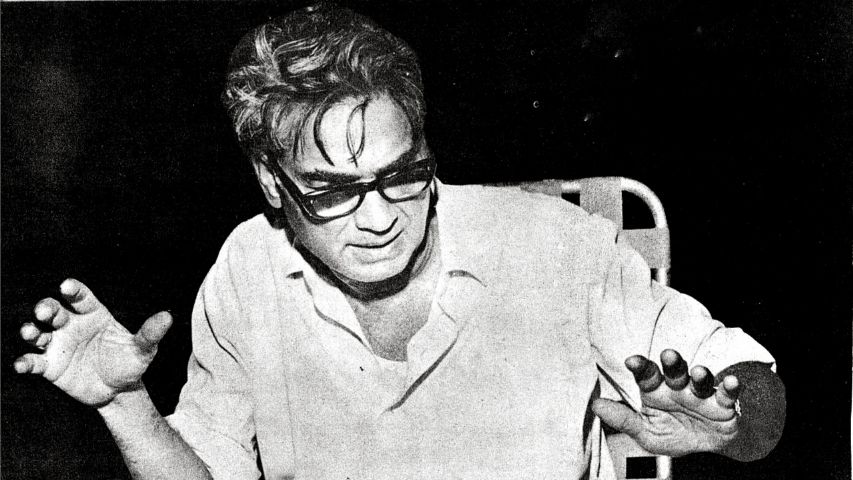 Zehra had also told me that she was comfortable with her step mother. "When I was 13, I went to live with chhoti ammi and baba jaani and she wasn't the stereotypical stepmother. Initially, I wasn't very comfortable with her but she would tell me, 'Jo kuch chahiye mujhe batlao, jaise tum abba jaan se kehti ho' (If you need anything, let me know the same way you would let your father know). She would leave for her shoots early after instructing the servants to look after me properly. On her return, if she wasn't tired, we would sit and play carrom or just talk. Though her spoken English was rather poor, she had picked up a few words to speak with me. She respected my father's sentiments of never encouraging me to join films. I grew rather fond of her as time went by. For, besides caring for me and my two brothers (who initially stayed with her and were later sent to a hostel), whenever my mother visited Bombay, she was treated with respect. Meena Kumari would tell her, 'Apa jaan, yeh ghar aap ka hai' (Dear sister, this is your home). No, I never saw any clash or arguments between her and my mother. On the contrary, if my mother stitched ghararas, it would always be six – two for me, two for herself and two for chhoti ammi…"
And, I had also asked Zehra what had gone wrong with Kamal Amrohi and Meena Kumari's marriage. And this is what Zehra had to say: "The first time a major fight took place between the two, it was over the abortion issue. Baba had gone out and without his knowledge she'd decided to abort the baby. Months after that, she went in for a second abortion. There was a severe showdown that time too. My father was keen on having children with her but she was not. The deterioration in their relationship started with that. Then she took to the bottle and started having flings. As far as I can remember, she started taking brandy as a cure for insomnia but knowing that my father disliked alcohol, she'd have it kept in Dettol bottles and sip it on the sly in the toilet. As to why she left the home, I don't know the exact details. That day, on returning from school, I learnt from the servants that she'd left. My father went out to try and get her back (she had gone to actor Mehmood's house) but she was determined never to return."
Zehra had also told me that Kamal Amrohi loved Meena Kumari right till his end. "My father really loved her. Several years later, when I asked him if he still loved her, he had said, 'Yes'".